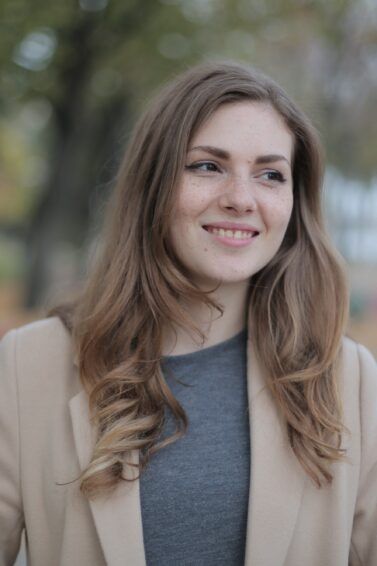 What's the Buzz About French Girl Hair and How To Wear It
French girl hair secrets ahead!
Many of us love an effortless style, who wouldn't?! As we begin to think about a new haircut as the season transitions into fall, we can't help but take inspo from French girl hair. This laid-back look has a certain je ne sais quoi, which makes so many women want to try out their own variation of the look. However, do we really know what makes French girl hair, well, French girl hair? Probably not.
Achieving French girl hair is easier than you think. Implementing the French woman's way of hairstyling has gained so much popularity because it won't cost you much or too little. In fact, they have a routine so simple that you won't be needing some of your beloved heat styling tools or some of your favorite hair products. If you're looking to try your hand at this style, read on to learn how you can get the look and find inspo.
How to Get French Girl Hair: Tricks and Tips to Know
Looking to achieve the effortless French girl style? Follow these tips below!
1. Keep it simple
If it's one thing the French don't do, it's overdoing it. When it comes to styling your hair this means keeping the accessories to a minimum. Decorative hair accessories are just not their thing. So you probably won't find them indulging in hair trends like bobby pin hair, or even the floral hair trend. If you must wear a hair accessory though, it's definitely okay to use a hair tie. That, my friend, is an essential
2. Air-dry, air-dry, air-dry
We've touched on the benefits of air-drying your hair, now you have all the more reason to implement this hair-drying method into your hairstyling routine. The French rarely use blowdryers to dry their hair. So put the blowdryer down and allow your hair to dry on its own even if this means leaving enough time in your schedule to allow your hair to dry before heading outside — French girls do not go outside with wet hair!
3. Embrace your texture
For the typically French girl, the more texture the better. The French prefer hair that looks like it's been slept on and is slightly dirty (but still clean and appropriate for stepping out into public). Give your flat iron rest for a few days (we promise, it won't kill you) and embrace the true undone look and feel of your hair. Opt for styles like messy waves, voluminous curls, undone buns and if you have curly hair, opt for embracing the frizz.
4. Volume is key
If you think just wearing your hair bone straight with a clean-cut set of bangs will give you the French girl hair you've been dreaming of, you're doing it wrong. Swap out sleek and bone-straight styles with voluminous hair instead. Sure, you can keep the fringe! To get the look, wash hair with a volumizing shampoo and conditioner system, like Dove Oxygen Moisture Shampoo and Dove Oxygen Moisture Conditioner, (which is best for fine hair types), then air-dry for texture.
5. Dry shampoo is your BFF!
French girls do not wash their hair every day, and you shouldn't either. But if you truly are after getting French girl hair, skip the poo and opt for a dry shampoo instead. The key is to have an oil-free hairstyle at all times. When it comes to French hair, matte, and refreshed hair is key such as what you get from Dove Detox & Purify Dry Shampoo.
French Girl Hair Style Inspo: French Bob & More
Ready to commit to a French girl hairstyle and cut? There's nothing more Parisien than a French bob! Here are our favorite ways to wear it.
1. Wavy Bob
A wavy bob is an ultimate go-to when achieving the French girl hair look. This style is classic. You can easily wash and go with the look. It involves minimal styling, which is always the goal for French girl hair.
2. Embrace the Frizz
French girl hair is all about showing off your natural, undone style. Embrace the frizz! There's no need to cover it up.
3. Bob and Baby Bangs
Micro bangs and bob combo is the ultimate French girl hairstyle. This look is chic and truly effortless. Adding micro bangs to your style is a great way to sport fringe without covering up too much of your face or forehead.
4. Second and Third Day Strands are a Must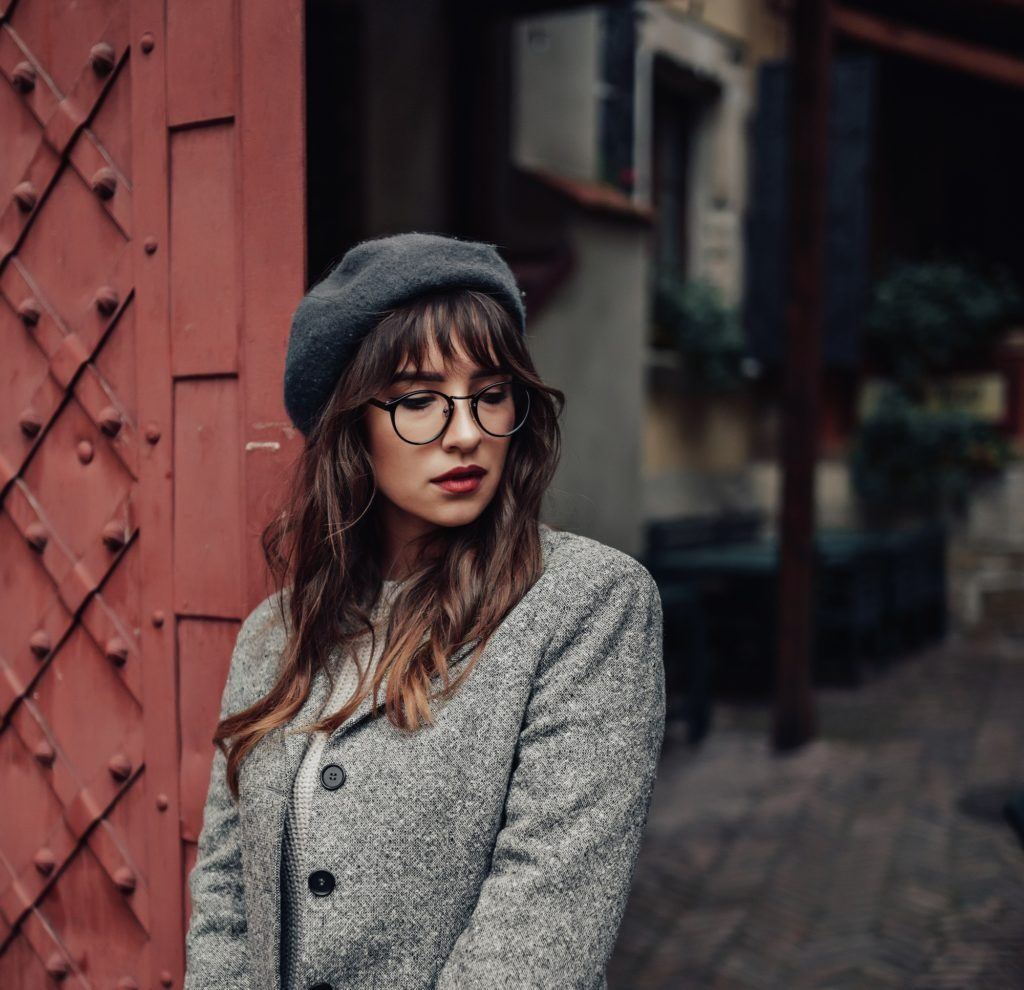 One thing we love about this effortless hair trend is the emphasis on second and third-day hair. With this look, you don't need to worry about washing your hair every single day. Having a slightly messy look just adds bonus points to the style. Plus, you don't have to take the time to wash your hair every day.
5. Messy Natural Air-Dried Texture
When achieving French girl hair, there's no need to worry about having perfectly styled waves. in fact, the messier the texture the better. Let your hair air-dry and show off the natural texture of your strands. And if there's frizz, so what? French girl hair is all about feeling confident without having to worry about a pristine style.
6. Classic Bob
Nothing better than a geometric, sleek bob cut to get that Parisian look we love. Here the length is a bit below the cheekbone, but still highlights the jawline and looks effortlessly classy. Make sure to keep your hair healthy and frizz-free with the right shampoo. We love TRESemmé Keratin Smooth Shampoo which guarantees smooth hair for up to 72 hours.
7. Extra-short Bob
Show your personality through your haircut. The extra-short bob is chic and glamorous but needs a bit of maintenance to keep the length as you want it. The cool thing is that it will look like you walked off the runaway 24/7.
8. Messy French Bob With Fringe
Heart- and oval-face-shaped girls unite. The short bob with bangs combo is extremely flattering for this face types and also looks chic and glam.
Whether you just try air-drying your hair from now on or fully embrace the bob and baby bangs haircut, there are many tips and tricks we can learn from French girl hair.
Prev Article
Next Article
Tutorial
Tutorial: How to Style Your Hair with a Paddle Brush
When it comes to the most efficient blowout tool, size matters.
See article
All Things Hair on Instagram