Hair Clippers Styles, Techniques, and DIY Tips for Using this Must-Have Tool
Hair clippers are an essential tool in any man's grooming kit. While you may be under the impression that you can simply rely on your barber to take care of cutting your hair, many men actually opt to DIY this particular part of their routine. The barbershop can quickly become an unnecessary expense and a great barber isn't always available. Purchasing and learning how to use hair clippers will save you time and money while allowing you to personalize your style to your preferences.
Hair Clippers 101
The truth is, while there is a range of hair clippers available on the market, you can make even an inexpensive option work almost just as well. Hair clippers are built to last and you can achieve the style you want with an inexpensive online purchase.
Once you purchase your clippers, here is how you can DIY your hair clippers cut:
1: Get to know the numbers.
Each hair clipper set will come with a range of attachments that are labeled by number. The higher the numbers go, the longer the cut will be. You can opt for one length all over or blend multiple lengths together to create a look tailored to you.
2. Wash your hair.
By making sure to wash your hair before you cut, you ensure that there are no bends and waves in your hair that will alter the uniform look of your finished look.
Give your hair a deep clean and a dose of hydration by washing and conditioning with Dove Men + Care Hydration Fuel 2-in-1 Shampoo and Conditioner.
3. Carefully cut.
Choose the attachment of your choice and run the clippers along with your hair in an upwards motion. Make sure to go along the same sections of hair multiple times to ensure that you don't miss any pieces of hair.
4. Trim the edges.
Use a pair of scissors to carefully trim the edges around the ears and face. Carefully use the clippers without any attachments to clean up the area at the neck.
That's it!
Hair Clippers Inspiration
Now that you know how to use your hair clippers, it's time to get some inspiration. Here are 5 styles to consider:
Volume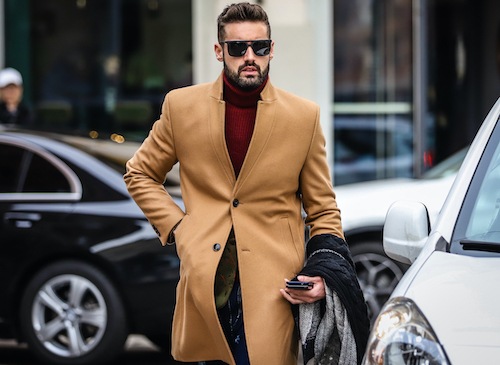 This is an example of a hair clippers cut that combines two different lengths. This haircut is longer on the top and shorter on the sides and looks best when styled with some hair gel. A hair gel like AXE Spiked-Up Look: Extreme Hold Gel will keep the look in place!
2. Slicked Back
Along the same lines as the previous style, this look is longer on the top and shorter shaved on the sides. This style is even sleeker! Use hair gel and a comb to create a more structured style.
3. Curls for Days
Keep your curls and use your hair clippers to shave just the sides of your style. Use SheaMoisture Men Argan Oil & Shea Butter Defining Cream to give your curls extra definition and make that length contrast even stronger.
4. Cropped
Go to town with your new hair clippers and opt for a closely cropped style. This look is bold and edgy and promises to keep you at a cool temp all summer long.
5. Messy and Cool
Finally, consider another combination style that incorporates different lengths. This messy look is edgy and cool and goes with virtually any look.
Are you thinking about trying one of these styles? Be sure to take a picture and tag us @AllThingsHairUS!
Prev Article
Next Article
Gallery
30 Best Hairstyles and Haircuts for Men with Round Faces in 2023
The options are endless but we've narrowed them down for you. 
See article
All Things Hair on Instagram