7 Ways to Wear Blonde Balayage Hair in 2022
A low maintenance blonde refresh just in time for summer.
Blonde balayage hair is ideal you're thinking about going blonde, but don't want to take the full plunge and change your entire hair color. If you're after a hair color that's low-commitment and quite easy to maintain, the balayage technique may just be your thing.
It involves less maintenance than the ombré since you'll won't have to deal with a vivid demarcation line and it complements your natural hair color since it blends in and accentuates its tones. You'll have darker pieces left at the bottom, which then give dimension to your hair giving it a more natural look. This season, freshen and brighten your hairstyle up a notch with blonde balayage.
Stunning Balayage Blonde Hair
Balayage is a freehand technique, and during the process, your stylist paints the color onto your hair by hand as opposed to applying it with the foil technique. Read on to discover some balayage blonde ideas that you can rock on your own hair.
1. Classic Balayage Color
A grown-in look like this one is the queen of effortless color. Keeping a skin-tone flattering natural shade of brown around most of your face makes this a not-so-harsh change while still "going blonde." This slow fade from your base color to cool lighter ends screams beach goddess. Make sure you're feeding moisture back into your hair with a nourishing shampoo.
Keep the color vibrant by using TRESemmé Color Revitalize Shampoo and Conditioner!
2. Opt for Warmer Shades
For an edgier look that doesn't require quite so many bleach sessions try a warmer blonde that starts a little higher up. If you're growing out your bob haircut and in that in-between stage this is a fun way to make a change without sacrificing the length you've been working so hard for. Plus, how great does this shade look with a bold red lip?
3. Go for a Lighter Blonde
For a more daring take on this laid-back look, try strands of blonde that start an inch or two out from your part. This will give you the most longevity on your investment and in a few months, you'll still be making a statement with that effortless grown-in vibe.
4. Add Blonde to Brown Hair
For an understated and chic look that adds dimension without doing too much damage, try small strands of gold in the ends of your hair. These thin pieces of color catch the light and let you maintain those chocolate brown locks. Win-win? We think so.
5. Balayage on Short Hair
Think you can't rock balayage with your short hair? Think again. Adding strands of blonde starting close to the roots will give you an edgy rocker vibe. This style is a great base for hair accessories and is asking for some temporary spray-on color.
6. Blonde Balayage on Dark Hair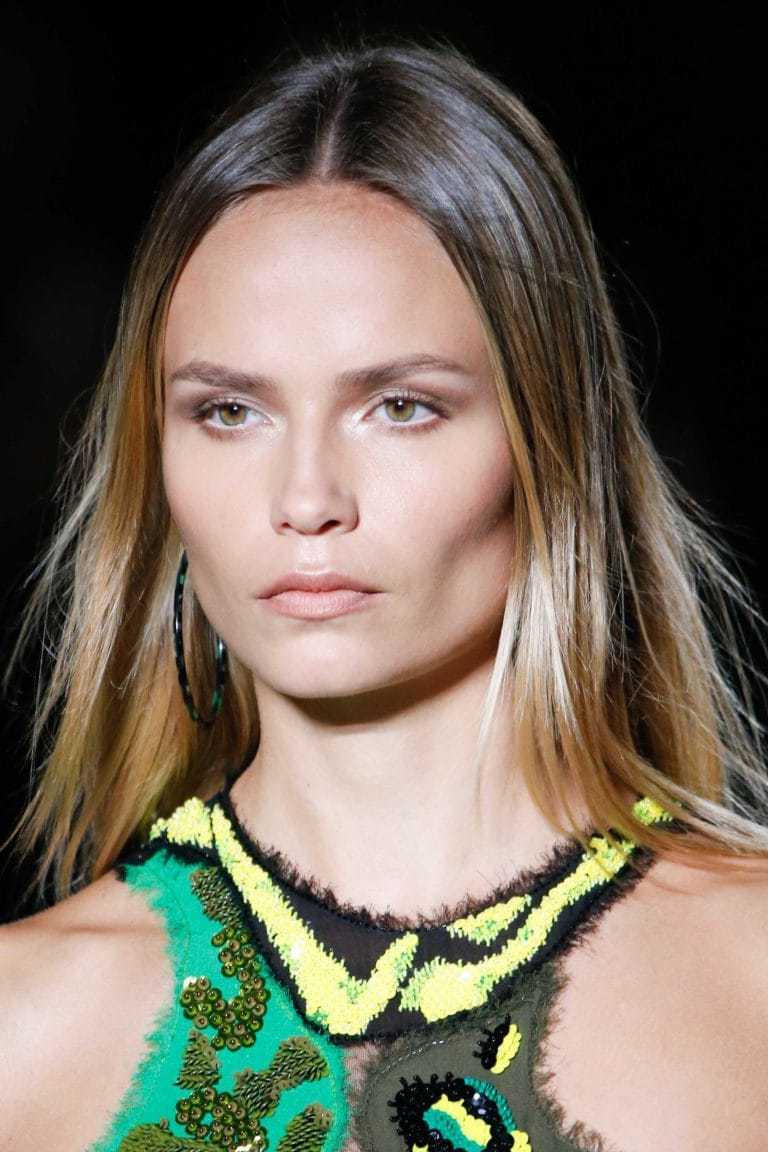 Some dark-haired girls usually shy away from adding a blonde hue to their hair. However, blonde balayage can look natural against your hair color when done with the right shade. Opt for an ashy shade of blonde that gradually becomes bolder towards the ends of your hair. The key is to have the balayage emphasize your natural dark color and not take away from it.
7. Blonde Balayage on Natural Hair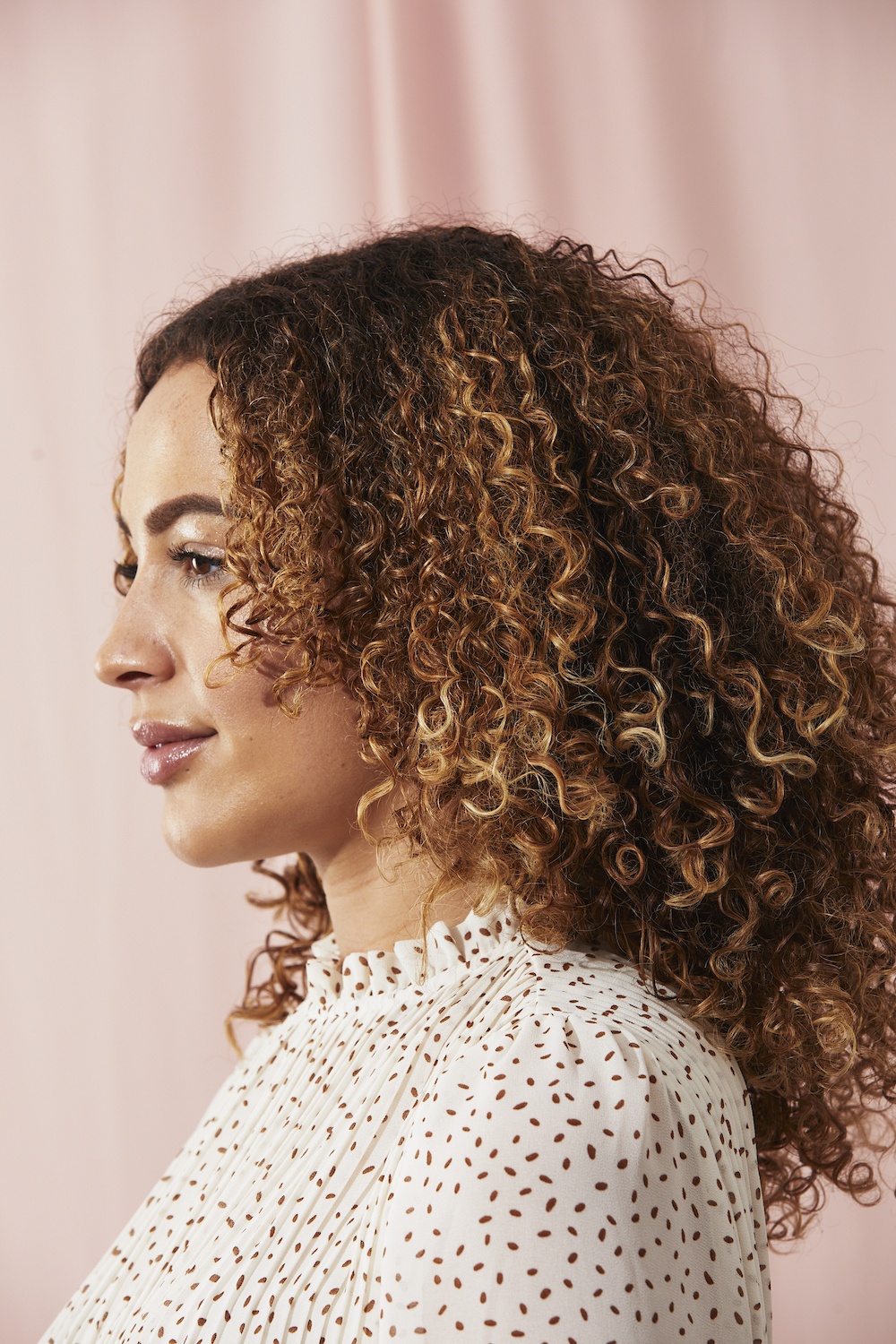 Enliven those curls with balayage highlights. Don't be afraid of blonde, especially in the warmer seasons. Allow your highlights to naturally ribbon through your ringlets to make your curls pop. Especially noticeable on wash-and-go's, this technique nevertheless also looks amazing on a myriad of other curly hairstyles and allows you to enjoy a new vibrancy on darker shades.
Prev Article
Next Article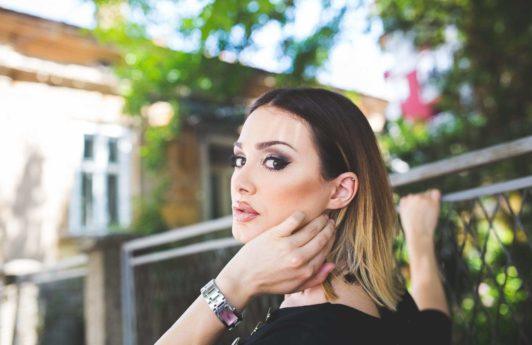 Gallery
Balayage for Medium Hair: A Hairstylist's Guide + Our Top Looks
Pro tip: Let your inspiration photos do the talking.
See article
All Things Hair on Instagram