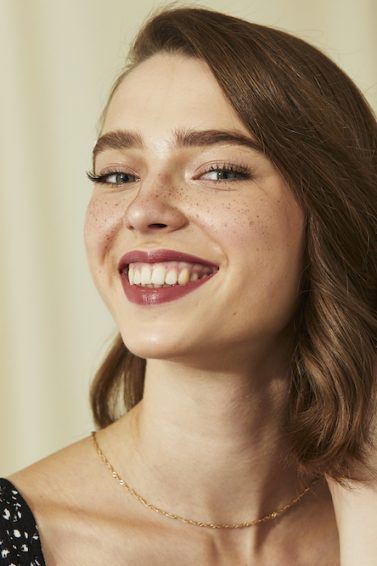 Our Top 5 Picks for the Best Shampoo for Fine-Haired Gals
Keep an eye out for these important qualities.
Are you looking for the best shampoo for fine hair? It can be a little overwhelming to try and find a wash and care system that suits your particular hair type and needs. We often speak about how overcrowded the hair care aisle of the drugstore can feel, and how all of the options are enough to send even the most well-versed beauty expert into a tizzy.
When it comes to the best shampoo for fine hair, there are a few key qualities you can look out for that will help you narrow down your options by the process of elimination. If a product doesn't include these key qualities, then it isn't for you.
The Best Shampoo for Fine Hair
The best shampoo for fine hair will aid your hair in the volumizing department, won't weigh your strands down, and will manage to still provide a thorough wash that will keep your hair nice and clean. If you want to learn more about the best shampoo for thin hair then come and scroll on:
There are a number of key qualities you'll want to look out for when searching for the best shampoo for fine hair. It's important to keep in mind that the best shampoo for fine, thin hair will deliver all the benefits of a regular wash and care system without weighing your already lightweight strands down. Keep these qualities in mind when shopping for the best shampoo for fine hair and you'll find a duo that fulfills all your haircare needs.
1. Volumizing
Always look for volume when searching for the best shampoo for fine hair. A volumizing shampoo and conditioner will help create lift and give the illusion of thicker hair. Bed Head by TIGI Fully Loaded Massive Volume Shampoo utilizes innovative technology that gives hair volume memory. Cool, right? Say goodbye to the frustration that inevitably follows hair that flattens out halfway through the day.
2. Lightweight
Lightweight formula is another key factor to keep an eye out for the best shampoo for fine hair. Any heavier products can only weigh your thin hair down and undo any styling efforts you put in. We highly recommend trying Suave Professionals Lavender + Almond Oil Frizz Calming Shampoo and its matching conditioner. This duo works to cleanse hair and tame unwanted frizz but isn't so heavy that it will make your fine hair flat.
3. Thorough Wash
One of the most common complaints we hear from women who have fine hair is that their conditioner will often weigh their strands down. After they've washed and rinsed their shampoo and applied and washed out their conditioner, they notice their strands sometimes can still feel limp and flat, without much volume.
The secret is to use a shampoo and conditioner that truly cleans your scalp and strands rid them of any weighted residue. We love the TRESemmé Scalp Detox Shampoo and conditioner for exactly this purpose. This duo gives your scalp and strands a true cleanse for a finished result that won't feel limp and flat.
4. Density-Building
Consider the TRESemmé Full Fiber Volume Shampoo for a truly unparalleled shampoo experience. Use this shampoo with the coordinating conditioner for a finished look full of lightweight hydration, enhanced grip, and next-level body and movement.
5. Thickening
Try the Suave Up the Volume Shampoo and Conditioner for a borderline magical hair experience — especially for those of us looking for the best shampoo for fine hair. This top-rated shampoo and conditioner duo uses Amino Acid Complex to strengthen your hair while simultaneously helping your hair appear thicker from root to tip!
That's our roundup for the best shampoo for fine hair. All of these shampoo products will give your fine hair the refresh it needs without weighing down your strands. Thinking about trying out one of these products? Be sure to share the results with us over @AllThingsHairUS!
Prev Article
Next Article
Article
7 Quick and Easy Curly Hair Care Hacks
Repeat after us. Steam: Yes. Humidity: Hard no!
See article
All Things Hair on Instagram