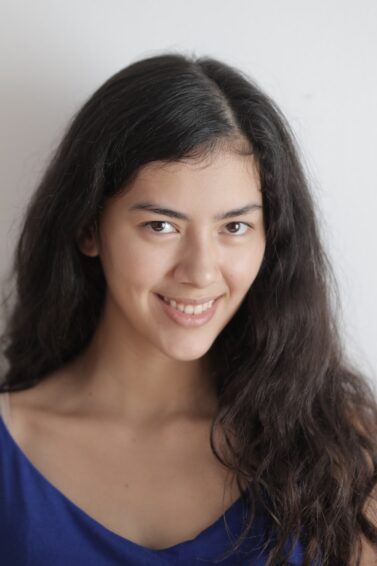 The Best Silicone Free Conditioner Products to Try
 Considering silicone free conditioners? Read this!
What is silicone? Does it do more harm than good when it comes to your strands? We're diving into these questions and giving you the rundown on the benefits of silicone free conditioner for curly haired girls in particular.
We're willing to bet that the list of ingredients on the back of the bottle isn't the first thing you check when shopping for products. If you're anything like us, you start by looking for brands you love. You also look for products that promote strong and shiny strands. Lastly, you're more than likely drawn to products with aesthetically pleasing packaging. We're often the same way (guilty!).
Silicone-Free Conditioner
But if you take a close look at the list of ingredients on the back of your bottles of hair products, you might be surprised. What you may come across are chemicals listed that you probably can't even pronounce. Many mainstream hair products are inundated with extra chemicals. Sometimes these ingredients will deliver shiny-looking hair but often do more harm than good. Curly haired girls, in particular, should take note of this phenomenon and consider switching over to a silicone free conditioner.
Why are silicones included in hair products?
Silicones are often found in hair care products. They contribute positively to the overall shine of your strands and will make your detangling job much easier. Silicones create a slippery texture helpful in detangling knots. They're often found in shampoos, conditioners, and heat protectants. Most often, they are listed in the ingredients section in forms such as dimethicone or Cyclomethicone.
What are the positive and negative effects of silicone?
On the one hand, silicone will leave your hair with a silky and slippery feel. This will make it super easy to comb through and detangle your strands and will result in new levels of softness and shine in your hair. On the other hand, you're essentially coating your hair in chemicals, and this can cause some product buildup in your scalp that may end up affecting the health of your scalp, roots, and overall hair shaft.
How can girls with curly hair benefit from a silicone free conditioner?
While the benefits of going a more natural route are tempting for women with hair of any texture, curly-haired girls have the added concern of not wanting to use hair products that weigh their curls down. Some forms of silicone can be heavy and counteract any styling you've done to your curls, thereby weighing them down and messing with your curl groove. The best silicone free conditioner will keep your curls intact while still hydrating and moisturizing them.
Switching to a silicone free conditioner will give you all of the softness and easy styling benefits that come with mainstream conditioners without weighing your curls down with unnecessary chemicals. Win-win, right?
Which silicone free conditioner is best for you?
If you're looking for a protective, nourishing, and smoothing silicone free option, you'll want to consider Love Beauty and Planet Coconut Milk & White Jasmine Conditioner. This product will help define and enhance your locks, making it a go-to for textured hair types and more. The results? Frizz-free, beautifully balanced, and manageable hair.
Looking for a product designed specifically for ladies with curly strands? You need to try SheaMoisture Coconut & Hibiscus Curl & Shine Conditioner! This silicone free conditioner deeply moisturizes dry, curly hair types and prevents frizz and curl breakage. What's not to love?
If you're looking for a more classic conditioning product that also nourishes, you will want to check out Love Beauty & Planet Coconut Oil and Ylang Ylang Conditioner. This conditioner is infused with virgin coconut oil. The formula nourishes, helps to visibly repair hair, and prevents split ends for smooth and healthy-looking tresses.
Are you thinking about giving one of these conditioners a try? Be sure to share the results with us over @AllThingsHairUS!
Prev Article
Next Article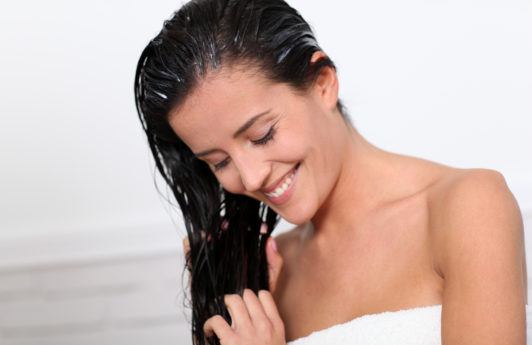 Article
How to Create an Effective Hair Mask Routine
...All while maxxing out your Netflix and chill card this weekend.
See article
All Things Hair on Instagram