Give Back With Your Hair Care Purchases
Give back with Unilever and Walgreens where the purchase of your hair care products will go towards a clean water donation.
Did you know that in Kenya, women and children travel up to 6 hours a day to get clean water for their community? In response to this growing issue, Walgreens and Unilever's hair brands have teamed up with some of their personal wash brands, along with social the enterprise ME to WE to empower customers to give back through their purchases of hair products and personal care products where a portion of the sales will go towards a clean water donation to the Kenyan village of Esinoni.
Give Back: How Can You Help?
From now through Aug. 27, 2016, customers who purchase two or more select products Unilever products from TRESemmé, Suave, Caress or AXE at Walgreens stores will be helping to provide 15 gallons of clean water through the construction of a borehole, a 200-meter deep well, to the Kenyan village of Esinoni.
"Our participation in Give H2OPE to Others for a second year reflects this mission of making it easy for our customers to take part and help make a difference around the world, said Alex Gourlay, co-chief operating officer for Walgreens Boots Alliance, Inc."

Give H2OPE to Others was designed to show that even the smallest steps can have a large-scale social impact – including everyday purchases. The clean water supplied from these purchases will help reduce the incidence of waterborne disease and illness to families and communities in rural Kenya. It will also help to eliminate the 6 hours per day women and children in the region typically travel to collect water, allowing them to spend more time in the classroom and giving women the opportunity to care for their children or work.
All ME to WE products come with a Track Your Impact code for buyers to track exactly where and how their purchase has made an impact in a partner community. Walgreens customers can learn more about the difference their purchases have made by entering the UPC code on the back of the each TRESemmé, Suave, Caress or AXE product package when they visit: www.walgreens.com/trackyourimpact.
Prev Article
Next Article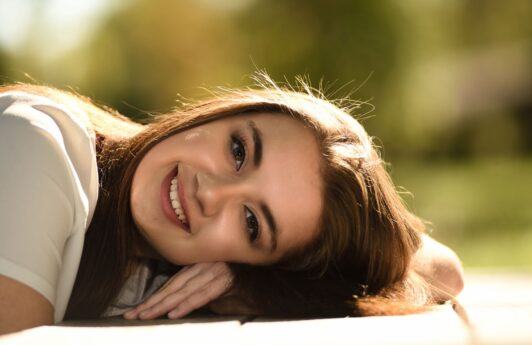 Article
5 Straightening Conditioners That Will Smooth Your Hair in No Time
The key to flawless straight hairstyles. 
See article
All Things Hair on Instagram