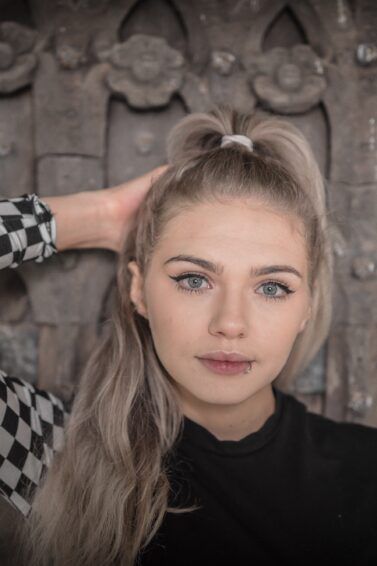 Gray Hair Dye is Your Secret to Gray Blending and Full Silvery Strands
Now you'll wish you were going gray.
Over the last few years so many hair trends have come and gone, but one that has stuck around: gray hair dye. Young adults are turning to gray hair dye left and right to try out this icy trend, but older adults are staying as far from this trend as possible. However, there is a middle ground: gray blending.
Gray blending is a low-maintenance color that is perfect for those who want to take part in the gray hair dye trend or those who want to subtly transition to or cover up gray hair in a natural way as their hair begins to lighten.
Keep scrolling to learn more about this gray hair trend.
What is gray blending?
Gray blending is a new movement in hair color. It is all about accentuating your gray strands whether they're natural or dyed or using highlights to make that not as noticeable. It all depends on the shades and tones you and your colorist pick.
The gray blending technique is achieved by using highlights and balayage to either offset the gray color or accentuate it. This type of gray hair dye is perfect for someone who wants a low-maintenance look. You can use it to either take part in the trend or seamless transition to your gray hair.
How to Ask for Gray Blending or Gray Hair Dye
Alright, so you have your appointment all set and you're ready for your new gray look. It's important to know what exactly to ask for when explaining to your stylist or colorist the look you're going for.
When explaining the look to your stylist, ask for balayage with the highlights starting a few inches below the root. The gray hair dye and color of highlights you add will depend on your natural hair color, and whether or not you're trying to highlight or cover up grays.
Completely Gray Hair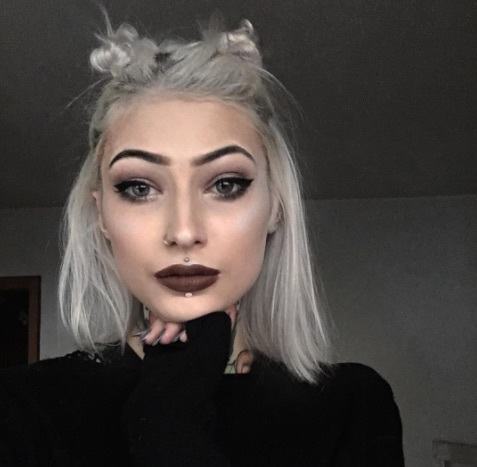 Like we mentioned before, completely gray hair isn't going anywhere anytime soon. So, if you've been wanting to take the plunge and try out the silvery trend, this summer is the perfect time to do so!
There have been a variety of gray shades popping up. Two that have been the most popular are an icy cool tone gray-blonde and mushroom blonde,
Icy Gray-Blonde
This cool-toned shade is perfect for someone who wants a full platinum look. This will need a lot of upkeep and special care at home, but if you want to be daring with your color, it's definitely worth it.
Mushroom Blonde Grey Hair Dye
A mushroom blonde shade is an ashy light-brown-meets-dark-blonde-meets-gray combo. We know, that's a mouthful, but essentially you'll want to ask your colorist for a light brown or dark blonde shade with highlights of light brown, dark blonde, and gray. It's essential to ask for ashy tones so you achieve the same muted hue.
Gray Hair Dye Products
Even though gray blending is a low maintenance technique, that along with full-on gray hair dye will need the proper products to maintain the correct vibrancy and tone. Check out the products below that will keep your gray strands looking fresh.
This shampoo and conditioner set is formulated for anyone with blonde or silver hair. We love it because it contains keratin which helps soften hair. Plus, it also helps balance out any brassiness.
This purple shampoo and conditioner set is perfect for anyone with natural hair who is trying out this trend. The Purple Rice combined with Wild Orchid and Sweet Violet Extract helps to strengthen and restore hair (especially blonde strands) while adding shine and toning brassiness.
This mask is great for all hair types, and we especially love it because it works its magic in just two minutes! This mask will help protect colored hair while instantly adding visible shine.
If you need a nourishing mask for color-treated hair, this one is a great option! We love that it used camellia oil to deeply nourish strands while protecting your color without any stripping.
Whether you want to make your gray strands stand out or cover them up in a natural way, variations of gray hair dye and gray blending can help you do the trick. Follow us for more hair inspiration on @allthingshairus.
Prev Article
Next Article
Gallery
14 Trendy Short Hair Ideas to Inspire Your New Look
Thinking of joining the #shorthairdontcare crew? Before you do, check out our round-up of the best hair ideas for short hair.
See article
All Things Hair on Instagram