25 Warm and Icy Winter Hair Colors to Try This Season
Got the mid-winter blues? Spice up your life with one of these fun colors!
The truth is, winter hair colors are trendy all year round. However, if you find yourself needing a pick-me-up during the cold weather, trying a new hair color is the perfect way to do this! From shades of brown to silver, winter hair colors are extremely wearable throughout the entire year.
Keep scrolling to get inspiration about for your new warm and icy hair color and find out how you can start sporting a new shade this season.
25 Winter Hair Colors to Spice Up the Season
Ready to try out a new hair color? Whether you want a new hue specifically for winter or just want to sport a wintery shade anytime of the year, check out these colors for hair inspiration.
1. Toasted Brown
This subtle and medium-toned brown hue is perfect for transitioning in between seasons. The mid-level tones are soft and cozy and ideal for a chilly winter vibe.
2. Silver
This trending color pairs perfectly with frosty snow! The silver tones are icy and sleek and look beautiful however you style them.
3. Retro Red
This vibrant red will warm up your spirits during the cold winter months. Match your makeup to your hair for an extra big impact.
4. Sun-Kissed Blonde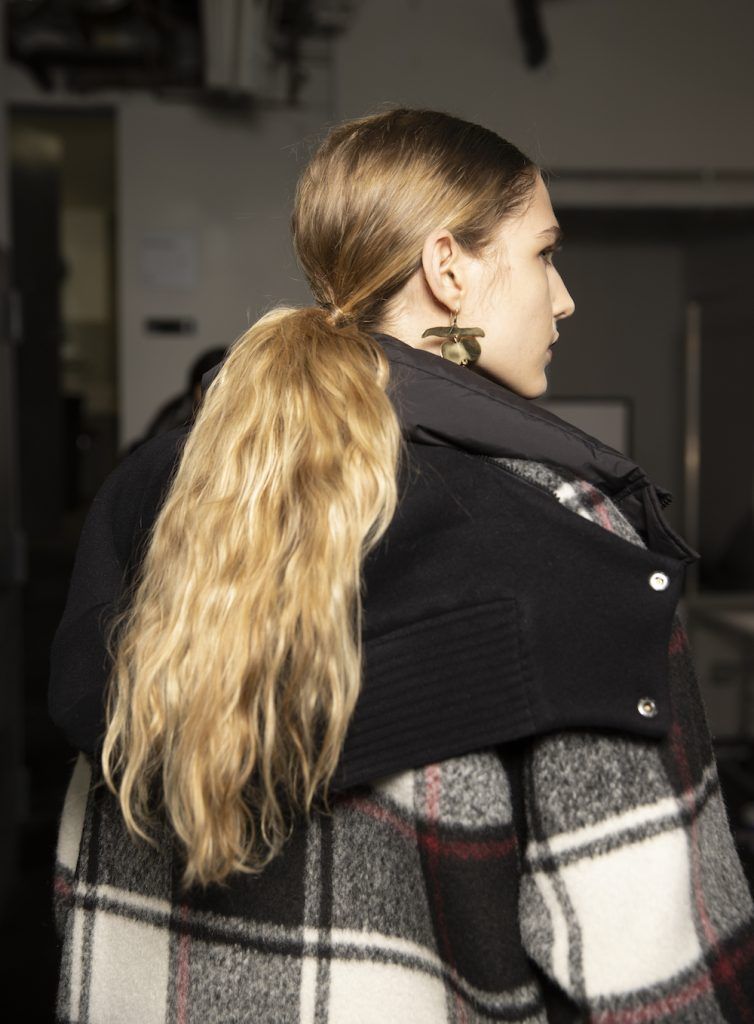 It's technically not summer, but we can always pretend with this hot color. Give your hair a textured beach-wave look by using Bed Head by TIGI Wax Stick when styling your locks.
5. Classic Blonde
This classic style will upgrade your locks into blonde perfection. The golden hues will add some warmth to your strands and the rest of your look by extension.
6. Multi-Toned
This mixture of colors is one of our top winter hair colors for its vibrance and uniqueness. These shades of green will add a bright pop of color to a bleary winter day.
7. Bronde
When in doubt, choose bronde! This color is the perfect median between blonde and brunette and is sure to get heads turning in envy. It's also a super versatile blend and will carry you straight through spring into summer.
8. Bright Red
These fiery locks will totally lighten up your winter season. Keep your color bright all season long by washing your locks with Suave Color Vivid Shampoo and Conditioner.
9. Red Brown
Blend your brown curls with red tones for a beautiful red brown blend of color. Draw even more attention to your unique and beautiful hair texture by adding this blend of color.
10. Golden Blonde
This golden blonde hue will brighten your days and make you feel warm and cheery during the winter months to come. Add some subtle layers around your face to include even more dimension into your style.
11. Oil Slick Colors
Want a more rebellious, out-of-the-box look? These ultraviolet "oil slick" colors will do just the trick! This is also a great way to incorporate pops of color without committing to an all-over bright hue.
12. Grown Out Roots
Who said you actually had to dye your hair to have some fun winter hair colors? Just let your hair grow out and rock your natural colored roots.
13. Teal
Teal hair color is so mesmerizing and mermaid-like. If you truly want a bold and brave look, teal hair will always do the trick.
14. Chocolate Brown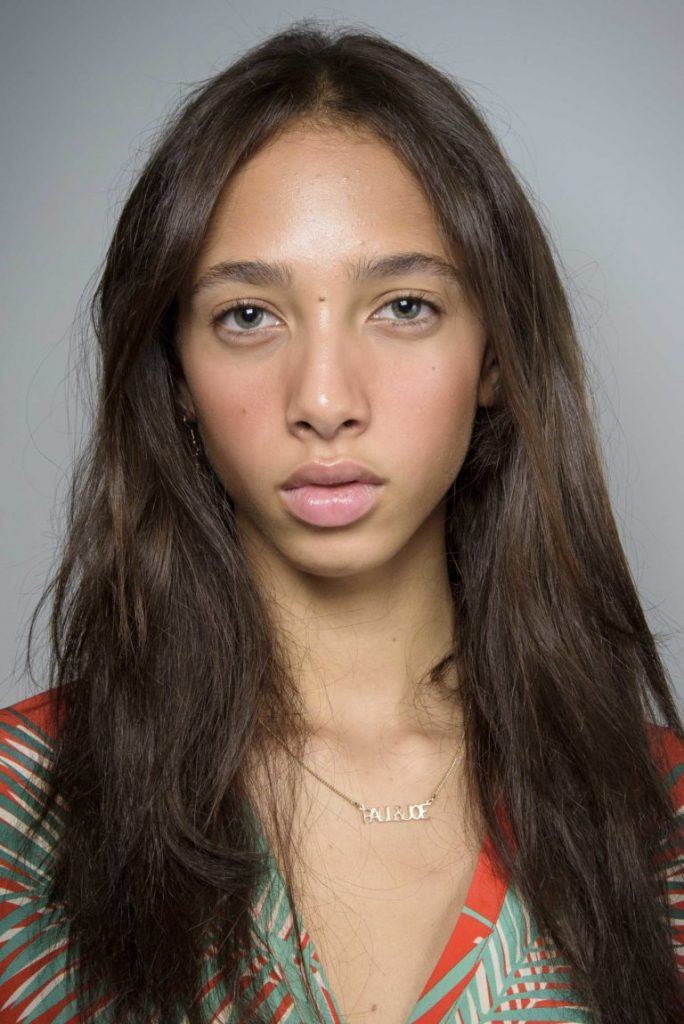 What's more delectable than chocolate itself? Chocolate brown hair, of course! This classic brown hair color is ideal for cold winter months.
15. Highlights
Highlights are always such a fun and timeless look to choose. They're also extremely versatile and can be styled with just about any color you'd like.
16. Ombré
This trending look is such a posh gradient of dark and light colors and is always a great look for just about any season. We love ombré locks on natural hair and encourage you to try a bold pop of color!
17. Dark Blonde
If you're looking to take your blonde locks down a notch, then dark blonde is perfect for you. Add extra shine to your locks without damaging your color by using a mask like Love Beauty and Planet Blooming Color Murumuru Butter & Rose 2-Minute Magic Masque.
18. Jet Black
Go dark as night with these jet black locks. They're fitting for the edgiest and coolest of ladies and look beautiful as box braids.
19. Neon
Have some fun with neon hair! There are tons of pigments and colors to choose from to make your hair the life of the party. We love this bold blend of blue and green hair colors.
20. Red Wine
This intoxicating color is one of our top winter hair colors for a reason: it's smooth pigment and captivating hue is great enough for anyone to rock!
21. Dirty Blonde
This is another timeless color that we can just never get enough of, no matter what the season may bring. Bonus: this color will lead you straight into spring!
22. Sombré
This cooler, calmer cousin of the ombré, sombré is a soft blend of color that works well on every hair type and texture.
23. Classic Brown
This classic brown hue is versatile or any skin tone and hair type. It's cool-toned hue fits with the cool weather out too!
24. Vibrant Ombré
Shake things up with a vibrant, colorful ombré! There's tons of neons and pastels to choose from, and it'll definitely make you the fashionista of your group.
25. Cinnamon
This hair color is sweet, playful, and sexy. Be prepared to have eyes popping out and jaws dropping when people look at this sultry color.
Are you thinking about trying one these winter hair colors? Be sure to snap a picture and tag us @AllThingsHairUS!
Prev Article
Next Article
Gallery
10 On-trend Low Manipulation Hairstyles for Natural Hair
Styles that are easy on your hair.
See article
All Things Hair on Instagram