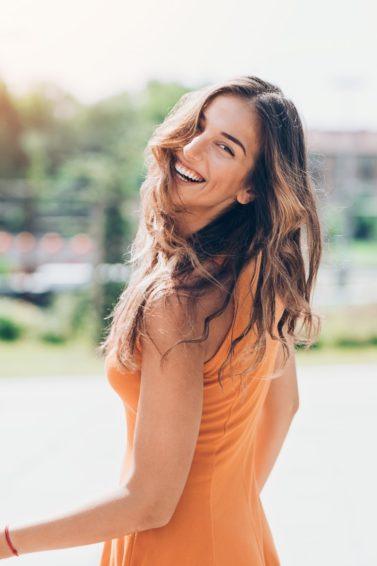 7 Ways to Achieve Humidity-Proof Hair for the Summer
Fighting frizz should not be a daily struggle.
There's one thing on everyone's minds as summer hits and temperatures rise above the nineties here in New York: the humidity. Frankly, it's hard to think about anything else. Since it comes into play on the daily, we're pulling out our breeziest dresses, cracking open icy cold drinks as soon as five o'clock hits and upgrading our beauty and hair routines. Hey, you have to keep up with the heat and stay as cool as possible somehow! Humidity-proof hair routines are a must-have this time of year, and there are a few elements that play into this.
From hair products you use to the pillowcases you sleep on, keep scrolling for the different ways you can achieve humidity-proof hair:
How to Achieve Humidity-Proof Hair Routine
1. Get your beauty sleep for humidity-proof hair.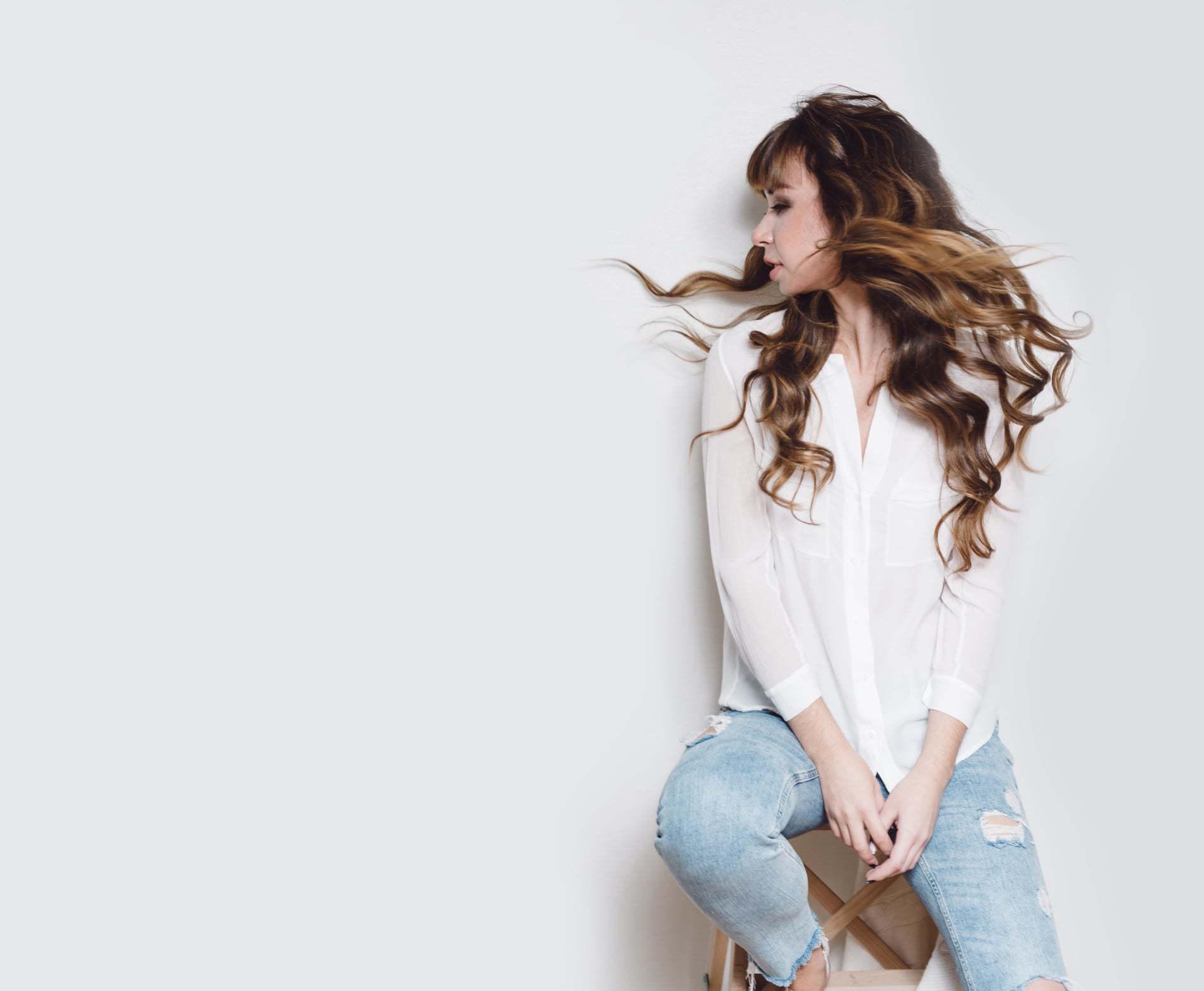 Getting your six to eight hours of sleep every night is essential for your overall health. However, the pillowcases you're sleeping on will affect your hair health, too. You've likely heard about the wonders that silk pillowcases can do for your hair but if you're like me then you haven't bought into the hype.
I finally pulled the trigger and ordered two silk pillowcases online. Take it from me: your hair will thank you. Plus, you'll start to see results in no time. When there's less friction between your hair and your pillowcase, your hair cuticles will stay intact and that means less frizz during the daytime. Starting the day with less frizz with further help humidity-proof hair. The pillowcases also stay cooler than their cotton counterparts which you'll appreciate on these hot summer nights.
2. Revamp your shower routine for humidity-free hair.
The foundation of your hair experience starts in the shower so it will come as no surprise when we suggest an anti-frizz shampoo and conditioner duo to keep your strands in check. Suave Professionals Lavender + Almond Oil Frizz Calming Shampoo and Conditioner. This set uses almond oil to help eliminate frizz and the lavender gives your hair a calming scent.
3. Keep washing to a minimum for humidity-proof hair.
The more often you wash your hair, the drier and more brittle your strands become. This is why it's best to wash your hair as little as possible. We recommend every two to three days. Hey, you can even push it to four days if you have thick strands. Washing your hair less often will allow your hair's natural oils to hydrate your hair since you won't be constantly stripping your hair. You know what that means: Hydrated hair equals less frizz, which helps you achieve humidity-proof hair.
4. Discover the wonders of hair masking.
Get that hair mask magic going, and make Dove Anti-Frizz Oil Therapy Hair Mask a regular part of your hair care routine. This mask will smooth your strands for a true frizz-free experience and you'll be amazed by how soft your hair feels after even just one use.
5. Try using keratin products for humidity-proof hair.
Keratin is great at helping to keep your hair smooth throughout humid weather. To take advantage of the benefits, use a serum, like Suave Professionals Keratin Infusion Smoothing Hair Serum. A serum, in general, will help protect your hair against humidity, but the added benefit of Keratin will provide control hair for up to 48 hours.
6. Finish with a bang.
No matter how you style your hair in this heat, you'll want to lock in your look with anti-frizz hairspray. Suave Professionals Luxe Style Infusion Anti-Humidity Hairspray is specifically formulated to fight humidity so it's the perfect summery alternative to your usual hairspray of choice.
7. In a hair emergency, opt for a quick fix.
Let's face it, we all have hair emergencies from time to time. if you find yourself needing a quick fix for humidity-proof hair, use Nexxus Frizz Defy Active Frizz Control Anti Frizz Sheets. These sheets are super easy to use. All you need to do is glide the sheet over hair and it will help to calm static and frizz. Plus, the sheets help to replenish nutrients so your hair stays smooth.
Prev Article
Next Article
Tutorial
5 Hair Care Tips to Maintain Light Brown Hair
Your guide for getting the best hue yet. 
See article
Attempt to assign property "alt" on null
All Things Hair on Instagram