5 Tips to Repair Dead Hair and Bring Your Strands Back to Life
Do some damage control with these tips.
Technically speaking, all hair is dead hair. But for the sake of argument (and this article), we'll address the intent of that statement and consider dead hair to mean strands that are damaged, rough, and majorly unruly.
Unfortunately, it's a lot easier to do some major, almost irreparable damage to your hair than you may think. Anything from hair dye, heated hair tools, and even the weather can lead to damaged "dead hair." However, just because your hair seems like it has hit the point of no return doesn't mean that you can't take a few tips to help repair and bring life back to it.
While the easiest option for achieving healthy hair is to cut it, there are steps you can take to revive and replenish your damaged locks, helping them transform into more silky smooth tresses.
Keep scrolling to find out what really causes dead and damaged hair and find out what steps you can take to help repair your hair and make sure it stays as healthy as possible.
What causes dead and damaged hair?
There are actually many things you may be doing your hair that you don't even realize are the cause of damage. Keep scrolling to learn about common causes of dead hair, so you can repair your strands faster.
1. Daily heat.
Do you find yourself blow-drying, straightening, or curling your hair every day or a majority of the week? This can make your hair dry and brittle, leading to hair breakage and split ends. To avoid this, only use heat on your hair when you have to and use heat protectant spray when you do!
2. Dyeing or bleaching often.
Each time you dye or bleach your hair, the hair cuticle is broken and exposed, which causes a bit of damage. If you're regularly keeping up with your color, your strands can become very dry and damaged over time, ultimately leading to breakage or even hair loss.
3. Not moisturizing your strands enough.
Simply moisturizing your hair with a mask one to two times per week can do wonders for your hair. If your hair is too dry, this can also cause breakage and damage.
4. Hair treatments.
Hair treatments like relaxers, permanent straighteners, and keratin treatments work wonders at the time. However, treatments like these break the bonds in your hair, which is why you're able to achieve smooth, straight strands. If you regularly get these treatments, over time, your hair can become weak and experience increased breakage.
5. Not getting trims often enough.
We get it, if you're growing your hair out it may seem counterproductive to trim your strands, but going too long without a haircut can actually do more harm than good. It's important to get a trim every few months to get rid of split ends and keep your hair healthy. In the long run, this will lead to healthy hair growth which is ultimately what you'd want to achieve after all!
How to Fix and Repair Dead Hair
Ready to have the healthiest hair of your life? Follow these tips and your damaged locks will turn into healthy and glowing hair in no time. Just because your hair feels dry and dead doesn't mean it'll stay like that forever. Trust us, it's amazing what a little hydration and moisture can do.
1. Trim dead ends.
A quick trim is always a great way to revive your hair. If you notice that the ends of your hair are split and have a dry, straw-like texture, then it's time to head to the salon and chop those tips off. You don't have to cut all of your hair off; just an inch or two is enough to get rid of those dreaded splayed-out ends. However, if you're feeling bold, a bob or pixie cut is a great way to get rid of all the damage and start fresh with a sexy and edgy style.
When styling, opt for a hair serum, like Dove Hair Therapy Brilliant Gloss Repair + Ceramide Serum, that will provide your strands with repairing benefits in addition to making your hair smooth and shiny. We also love this serum because it uses ceramides to nourish your hair at the cellular level, making it perfect for anyone wanting to repair their strands.
2. Ditch the hot tools.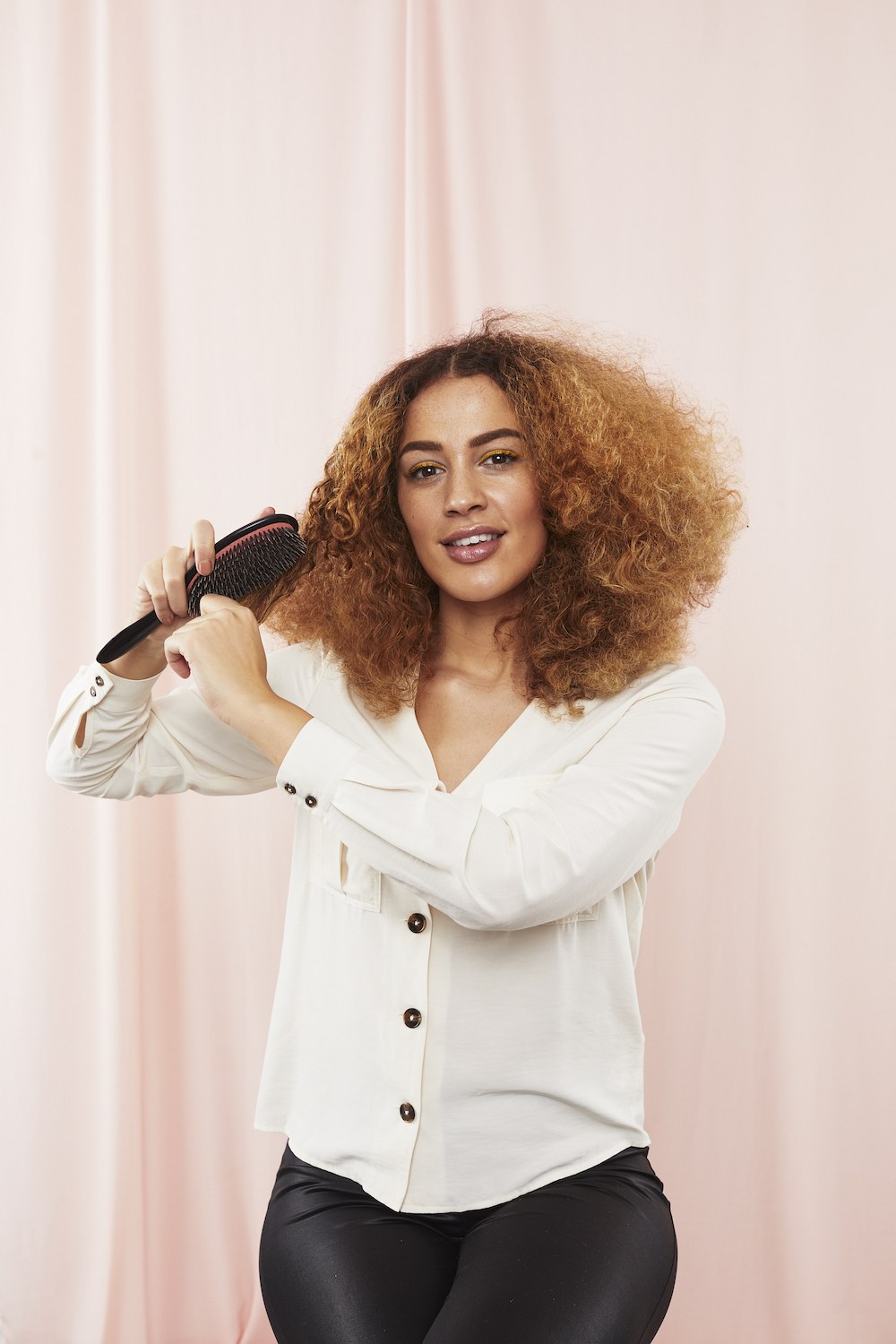 As much as it kills you to do so, avoid your straighteners and heated curling wands as much as possible, or use them sparingly. Hot tools can damage and fry your hair, especially if you use them on a daily basis. Always use a heat protectant, such as TRESemmé Thermal Creations Heat Tamer Spray before exposure to heat tools.
3. Avoid over-bleaching.
Avoid overexposure to bleach, as doing so can really do a number on your strands' health. Color-processing can damage your hair, and if your locks are already seriously weakened, hair dye and bleach can lead to breakage, and in severe cases, even irritation and burning of the scalp.
4. Wash your hair with damage-repairing systems.
Something as simple as switching up your daily shampoo and conditioner to a more nourishing version can help replenish your dead hair. Use shampoos and conditioners that are specifically formulated to help repair damaged locks. One of our favorite duos is TRESemmé Keratin Repair Shampoo and Conditioner which repairs hair and prevents further damage.
5. Give Your Hair Extra TLC at Home
When working on bringing your dead hair back to life, having a few extra products besides your typical shampoo and conditioner is essential. From masks to leave-in treatments, they're all an absolute must. One of our favorite products is TRESemmé One Step Repair for Damaged Hair. This product can be applied on wet hair after it's washed, concentrating on the mid-length through the ends.
We love this leave-in cream because it helps detangle strands, smooths, repairs damage, prevents breakage, and protects your strands from heat. Plus, it's so easy to apply. In addition to using creams like this, hair masks are very important to add in one to two times per week.
Suave Hydrating Coconut Conditioning Mask is a great option if you're needing a mask to hydrate your hair. We love how it's cruelty-free and can be used on all hair types
Thinking about trying out some of these hair hacks? Be sure to share your results with us over @AllThingsHairUS!
Prev Article
Next Article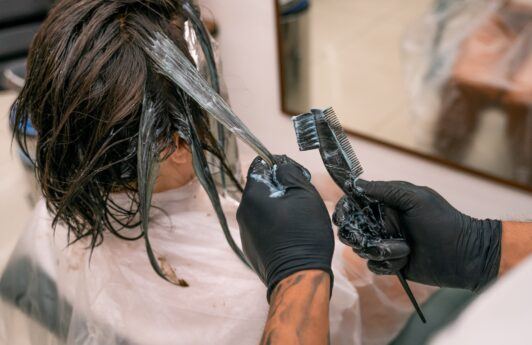 Article
11 Best Shampoos for Bleached Hair in 2022
The first step to giving color-processed hair some serious TLC.
See article
All Things Hair on Instagram