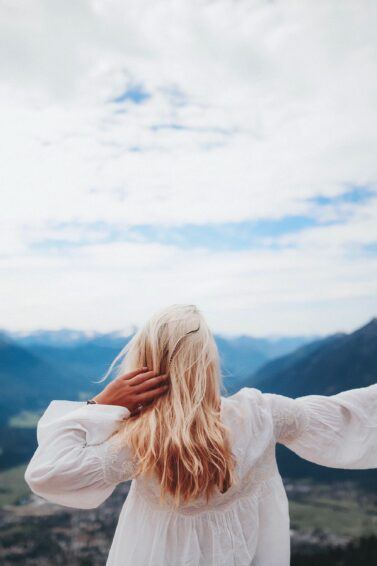 3 Best Purple Conditioners for Blonde, Soft and Shiny Hair
 Find out why having a purple system is crucial to any color-processed gal's routine.
Peanut butter and jelly, coffee and milk, shampoo and conditioner—most of us grow up with these dynamic duos going hand in hand. With the latter, in particular, our hair care regimens never seem quite as complete when one of the two is used as a standalone. But what about in the case of purple shampoo and purple conditioner, both shower must-haves for those with color-processed, blonde hair?
Does a purple conditioner for blonde hair bode necessary with toning shampoos, or is it just another extra step you can overlook? We find out below:
Product Spotlight: Best Purple Conditioner for Blonde Hair
We've already made the case for bleached blondes and purple shampoo, but what about purple conditioner for blonde hair? Well, unlike its shampoo counterpart, which acts as a toning agent to neutralize brassiness, the conditioner does the job of nourishing hair after toning. A lot of purple conditioners are also pigmented with a bluish/purple tint to help tone hair even further after your shampoo.
Purple toning shampoos deposit a light pigment onto hair to counteract any brassy yellow or orange tones. Depending on the formulation, some of these toning shampoos have a formulation that can leave already-processed or dry, damaged strands feeling rougher, making it crucial for a shot of moisture afterward… which is where the conditioner comes in.
What's inside a purple conditioner for blonde hair? Your hero ingredient list
Purple conditioners typically have the same ingredients as regular moisturizing conditioners, such as proteins like keratin, that help infuse softness and smoothness back into your strands.
How should I use purple conditioner?
Use a purple conditioner after rinsing with your purple shampoo for best results. Depending on your blonde level, you may want to wash your hair with your purple system twice to thrice a week. This also depends on the current state of your strands. It is also beneficial to supplement your purple conditioner on dry hair with a deep conditioning hair mask for colored hair (we love Suave Hydrating Coconut Conditioning Mask) to help boost hair and return it to its former strength and smoothness, all the while prolonging your chosen hue.
3 Best Purple Conditioners in 2023
1. TRESemmé Pro Collection Purple Blonde Conditioner
Anyone who has bleached their hair knows the value of a good dose of moisture. TRESemmé Pro Collection Purple Blonde Shampoo and TRESemmé Pro Collection Purple Blonde Conditioner are the perfect pair. Formulated with protein and conditioning complexes, this duo will add some vibrancy to your strands and keep them silky soft, and smooth.
2. Nexxus Blonde Assure Purple Conditioner
Next up is a conditioning hair treatment formulated to soothe brassiness from heavy doses of bleach. Nexxus Blonde Assure Purple Conditioner contains keratin protein and violet pigments and is best when preceded by Nexxus Blonde Assure Purple Shampoo. Purple conditioner for gray hair also provides toning and neutralizing effects to reduce yellow or brassy tones, enhancing the brightness and vibrancy of gray hair while promoting a smooth and soft texture.
No matter which purple shampoo you go with, feel secure knowing that brassiness is behind you and hydrated hair is in your future!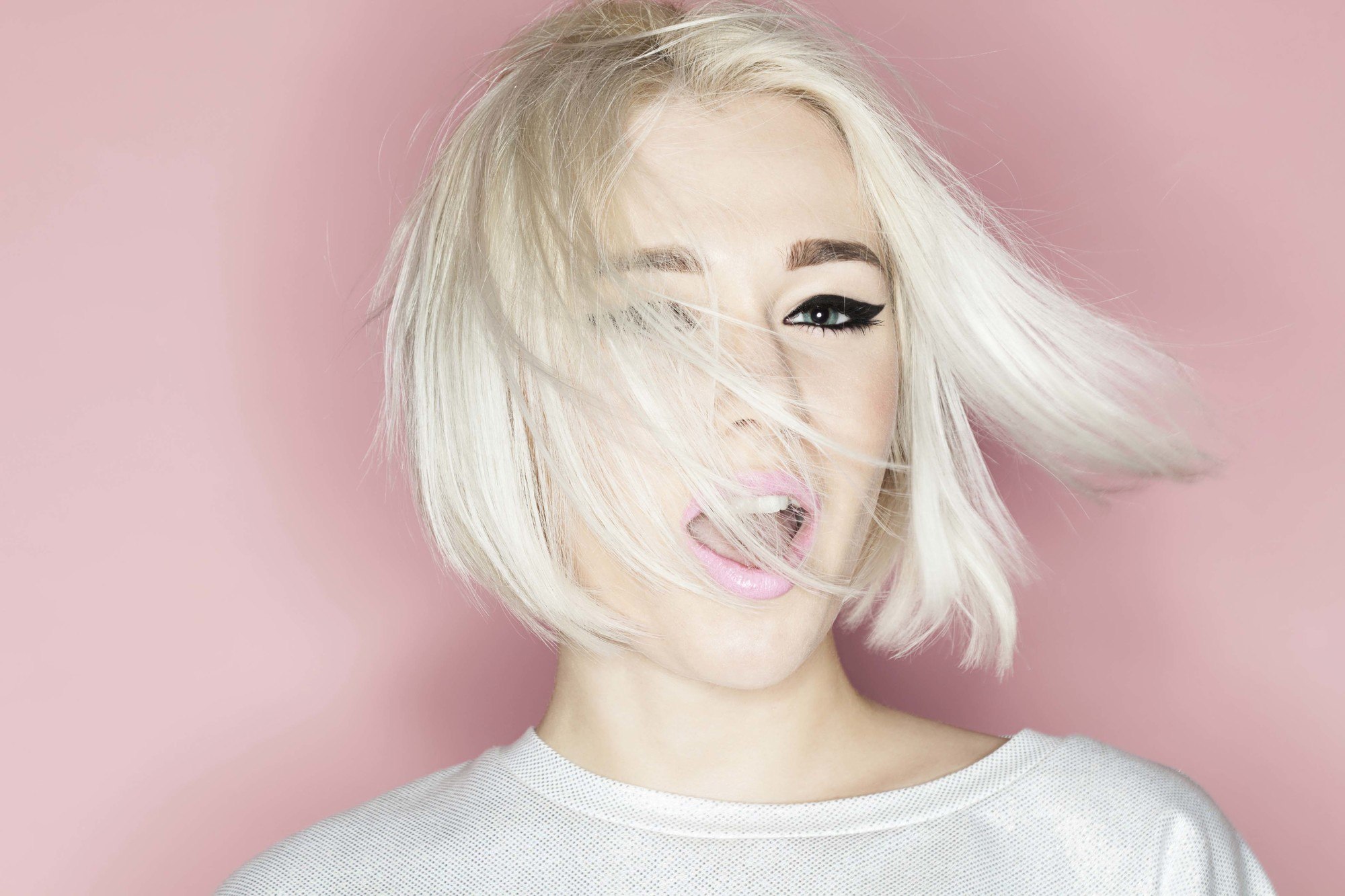 3. SheaMoisture Purple Rice Water Strength & Color Care Conditioner
SheaMoisture Purple Rice Water Strength & Color Care Shampoo and SheaMoisture Purple Rice Water Strength & Color Care Conditioner help lock in moisture, nurturing bleached and brittle strands back to health, looking luscious and radiant. These products with purple rice, wild orchid, and sweet violet extract fight unwanted brassy tones while softening and detangling. The recommended time to leave the purple conditioner on dry hair is typically 5-15 minutes, depending on the desired results.
Follow @AllThingsHairUS for more hair tips and trendy styles!
Prev Article
Next Article
Article
Hair Treatments For Frizzy Hair: How to Finally Get Smooth Strands
Smooth things out once and for all.
See article
All Things Hair on Instagram