50 Luscious Curly Hairstyles to Try this Summer Season
These curly long hairstyles will inspire your new curly 'do.
We're willing to bet that there's a certain style you picture when long curly hair comes to mind. When we think of curly hairstyles for long hair, most of us think of the reality TV star department of the hairstyling world: Those long and loose curls that photograph perfectly and always fall just right. Well, we're here to tell you that there are tons of looks to consider when styling long curly hair.
Flip through the photos below for some inspiration, and keep reading for some of our top styling tips:
50 Curly Hairstyles for Long Hair
Long curly strands make a fantastic statement on their own. With long locks, the hairstyle options are practically endless. Keep scrolling to find the curly look you should try next.
1. Half-Up Curls
Pull your curls back into this easy half-up style. Use a hair tie or a scrunchie to secure your look! This is such an effortless look that's easy to do. Use a comb to backcomb the front portion of your hair to add some easy volume at the top of the style.
2. Tousled Curls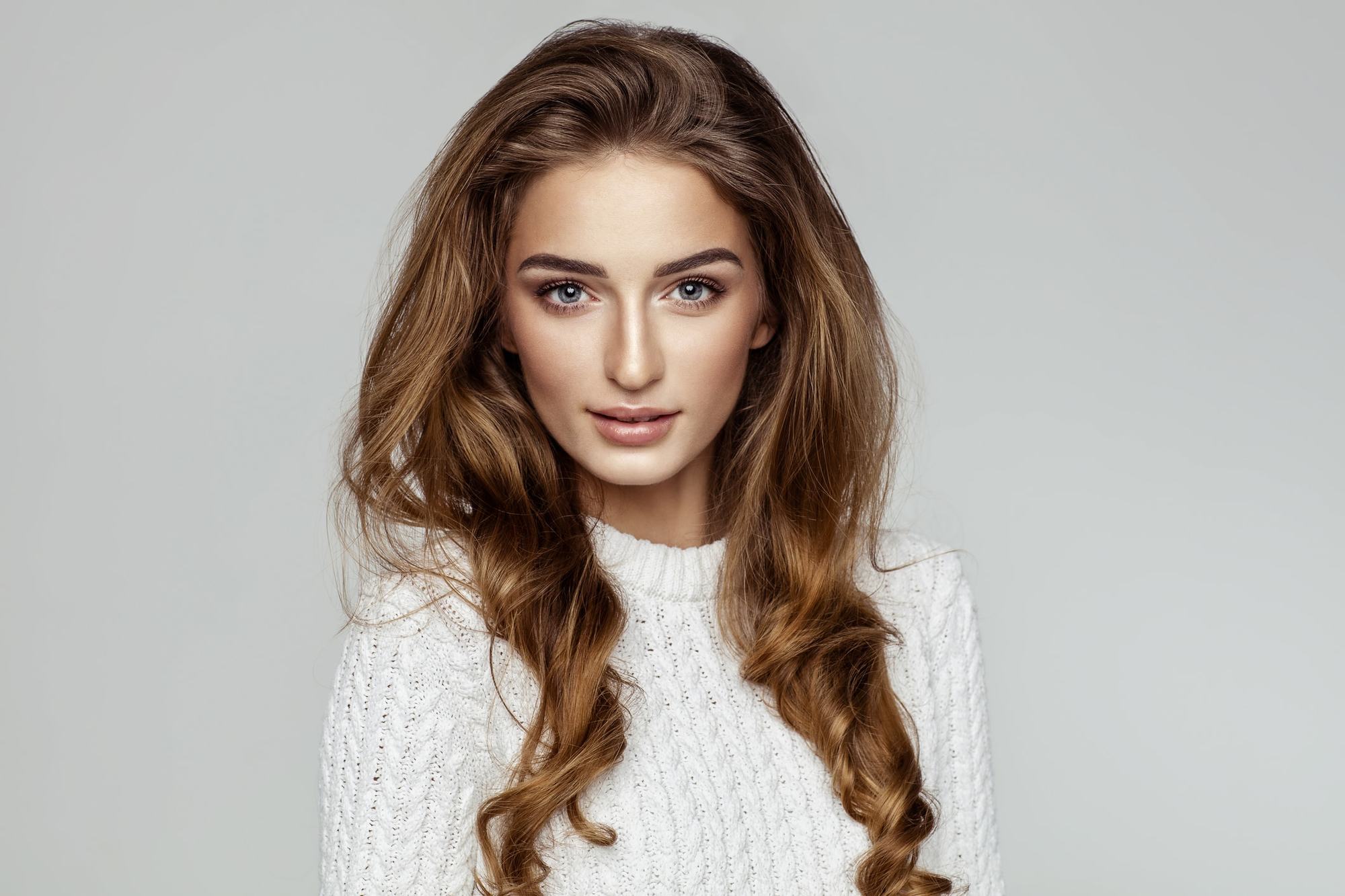 Whatever curl you prefer, you can run your fingers through them for a tousled look that requires very little upkeep throughout the day. This allows you to have a lower maintenance long curly hairstyle that still shows off your texture.
3. Pulled Over Long Curly Hair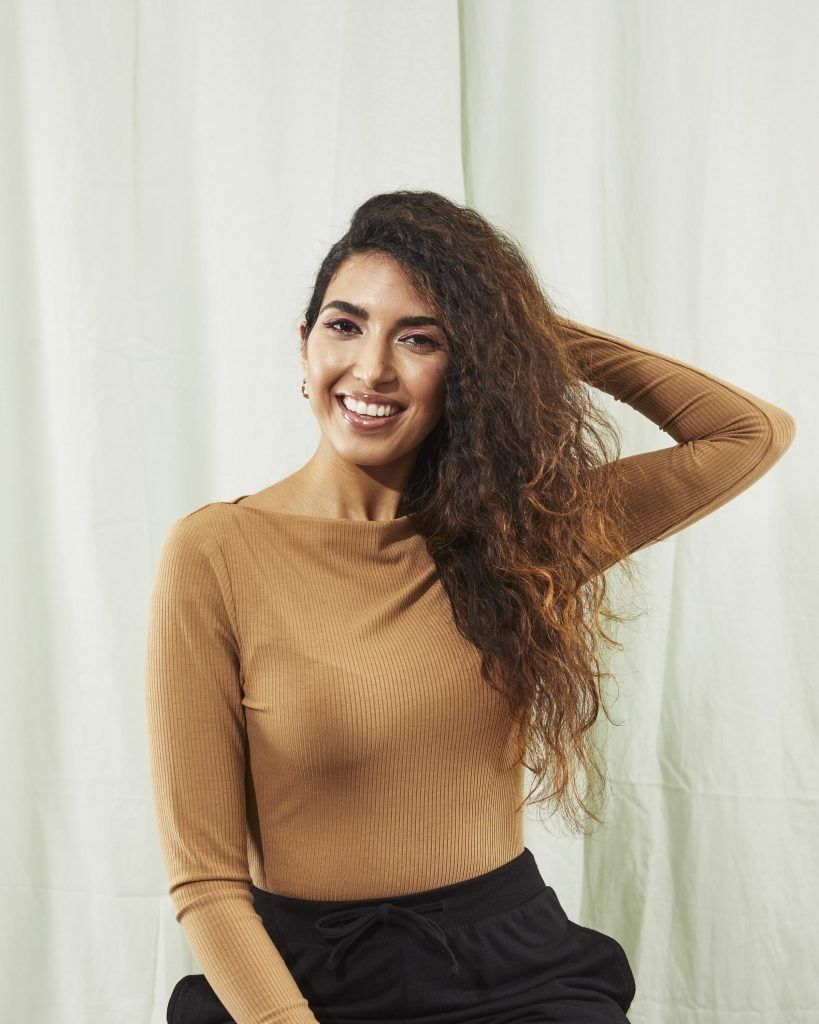 These soft curls are full of volume, and they look beautiful pulled over one shoulder. This is a great style if you're wearing a one-shoulder top! Wear your curls in a deep side part with the heavier side pulled over your shoulder to recreate this look.
4. Ringlets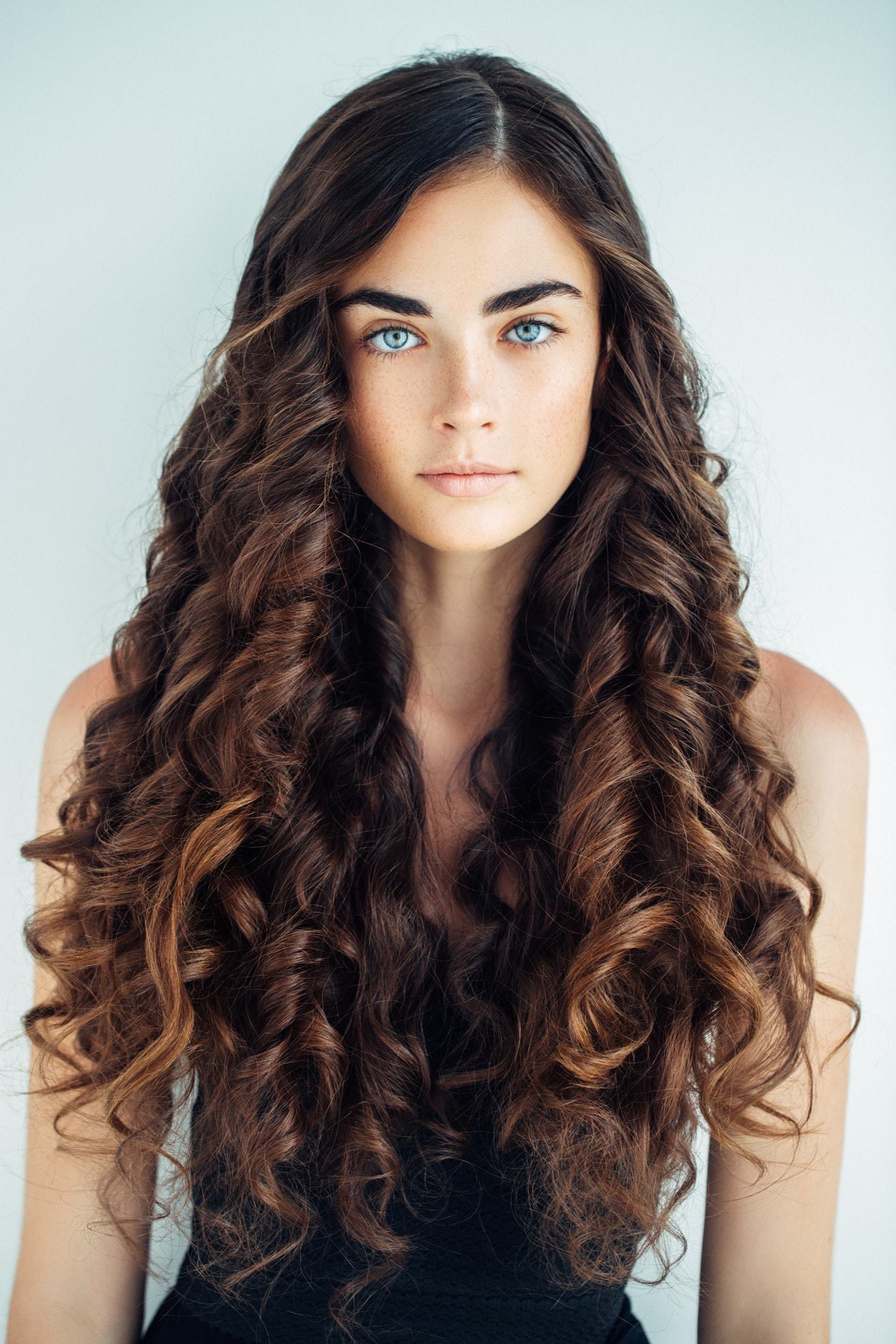 Use a 1-inch curling iron to create these curls, and hold the wand vertically to create the perfect ringlet shape. Give your curls hold and extra texture by spraying them with TRESemmé Compressed Micro Mist Hair Spray Texture Hold Level 1.
5. Teased to Perfection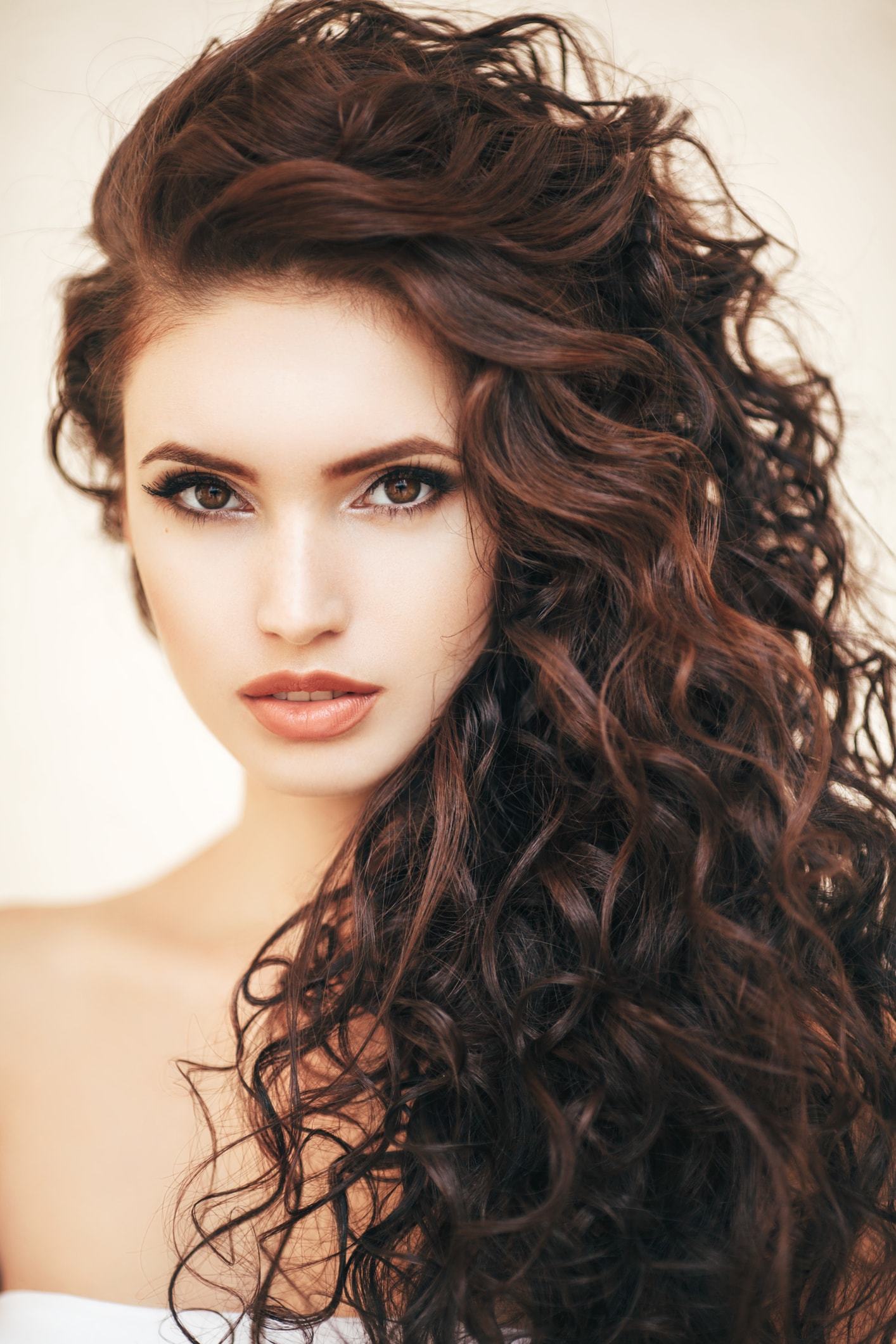 Tease your roots to add even more body to your already voluminous curls. Prep your hair with Dove Style+Care Curls Defining Mousse for even more volume and definition. This mousse will define your curls beautifully!
6. Soft Curls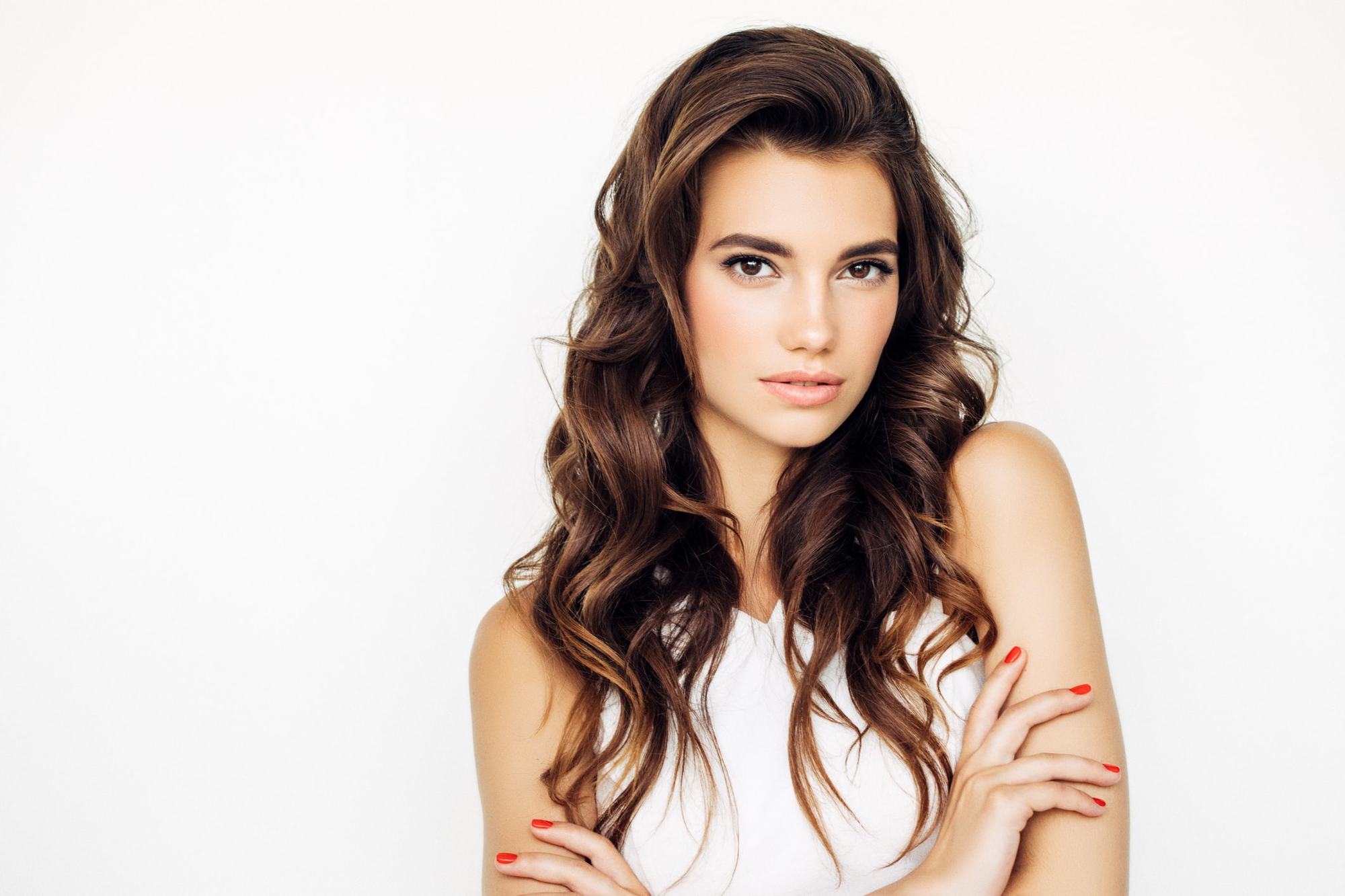 Soften a layered haircut by adding soft and easy curls. Layered haircuts for long curly hair are a great way to add movement to your style. It's also great to give your curls some extra bounce and movement! The shorter layers mean that your curls won't weigh themselves down.
7. The Perfect Perm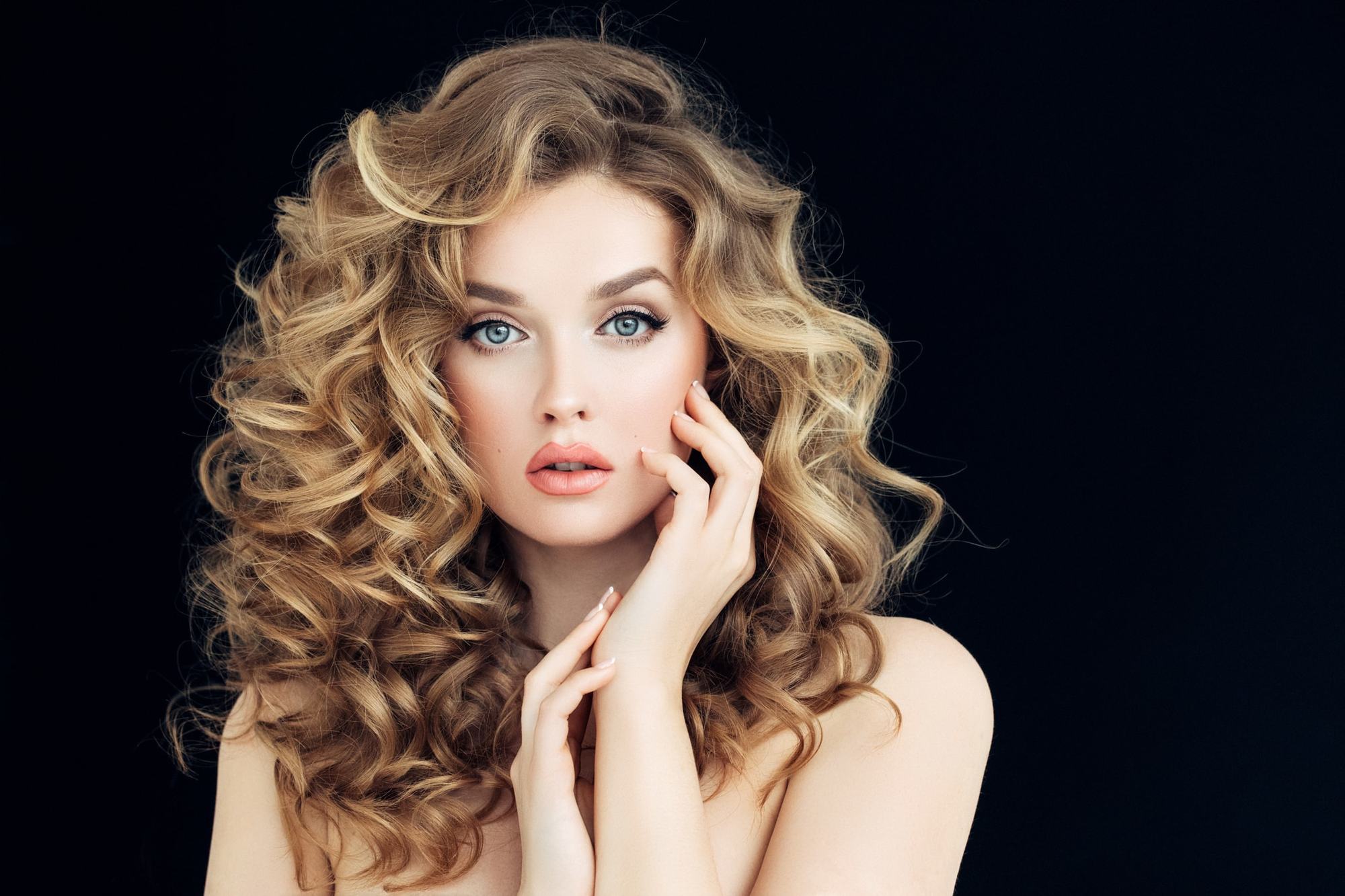 Trust a trained professional with your strands and opt for the perfect perm for a fuss-free hairstyle that makes a major statement. These tight corkscrew oversized curls are 80s inspired and super dramatic in the best way!
8. Natural Curls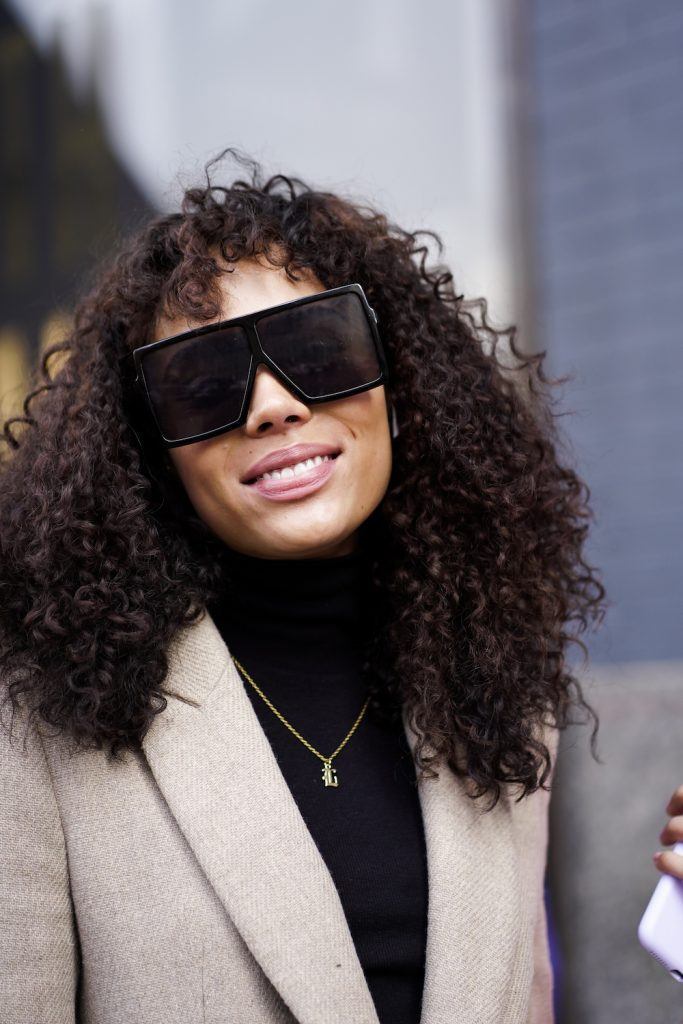 There's no styling technique that can perfectly mirror your natural texture. Let your curls run wild for a unique look. Consider talking to your stylist about incorporating super-short layers at your hair's crown for some extra dimension.
9. Messy Curls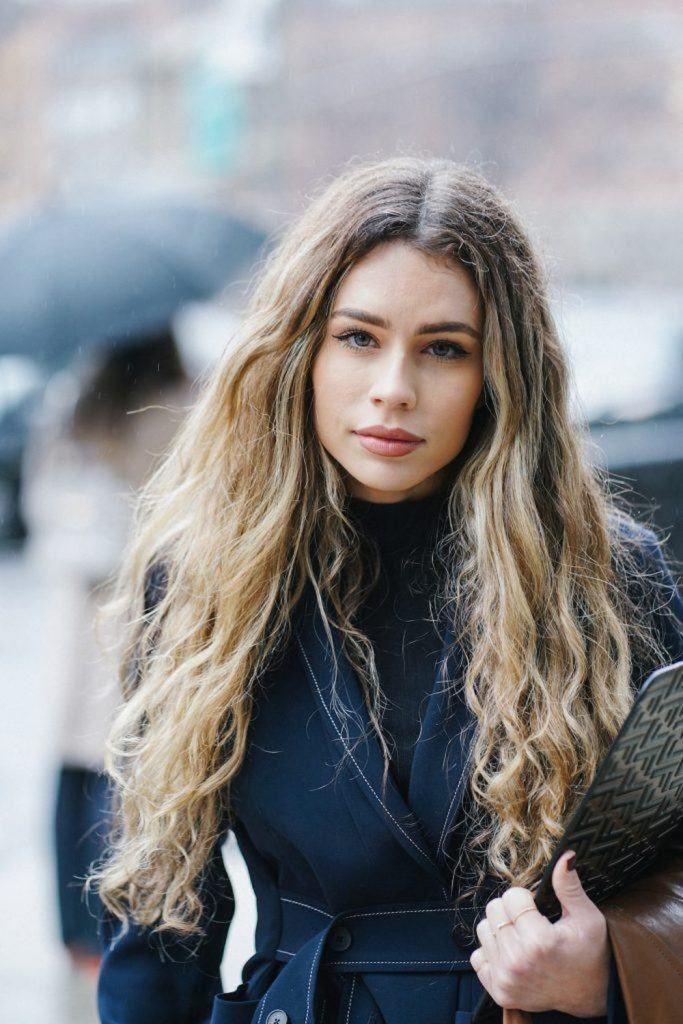 One of the surest signs that you've entered adulthood is acknowledging that messy hair is now considered a good thing. Leave those tangle-fighting products at your parents' house and embrace your strands exactly how they are.
10. Loose Curls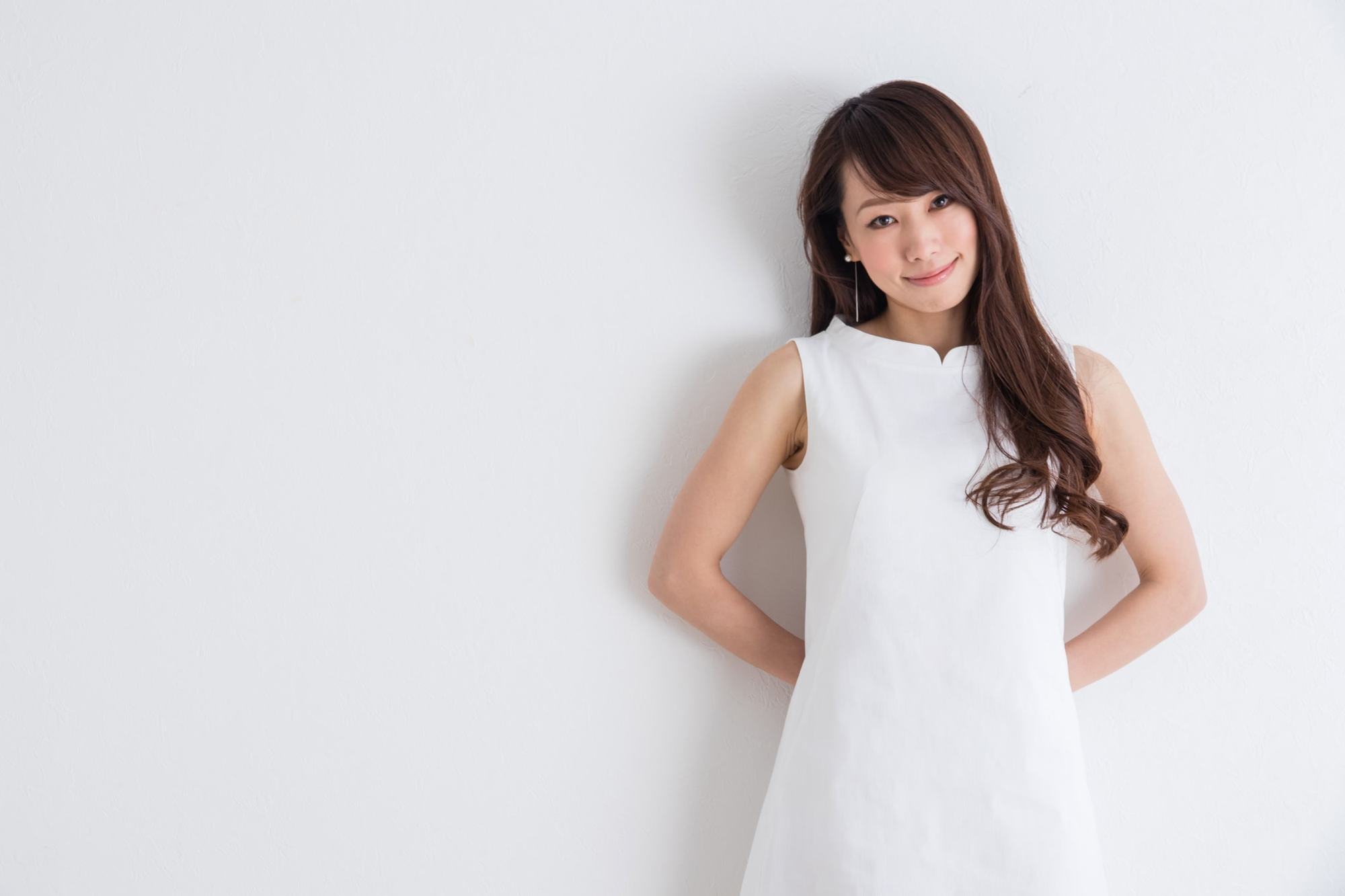 Leave most of your hair straight and curl just the bottoms for a touch of texture. This style is perfect if you're in a hurry but don't want to walk out the door with straight strands.
11. Laid-Back Curls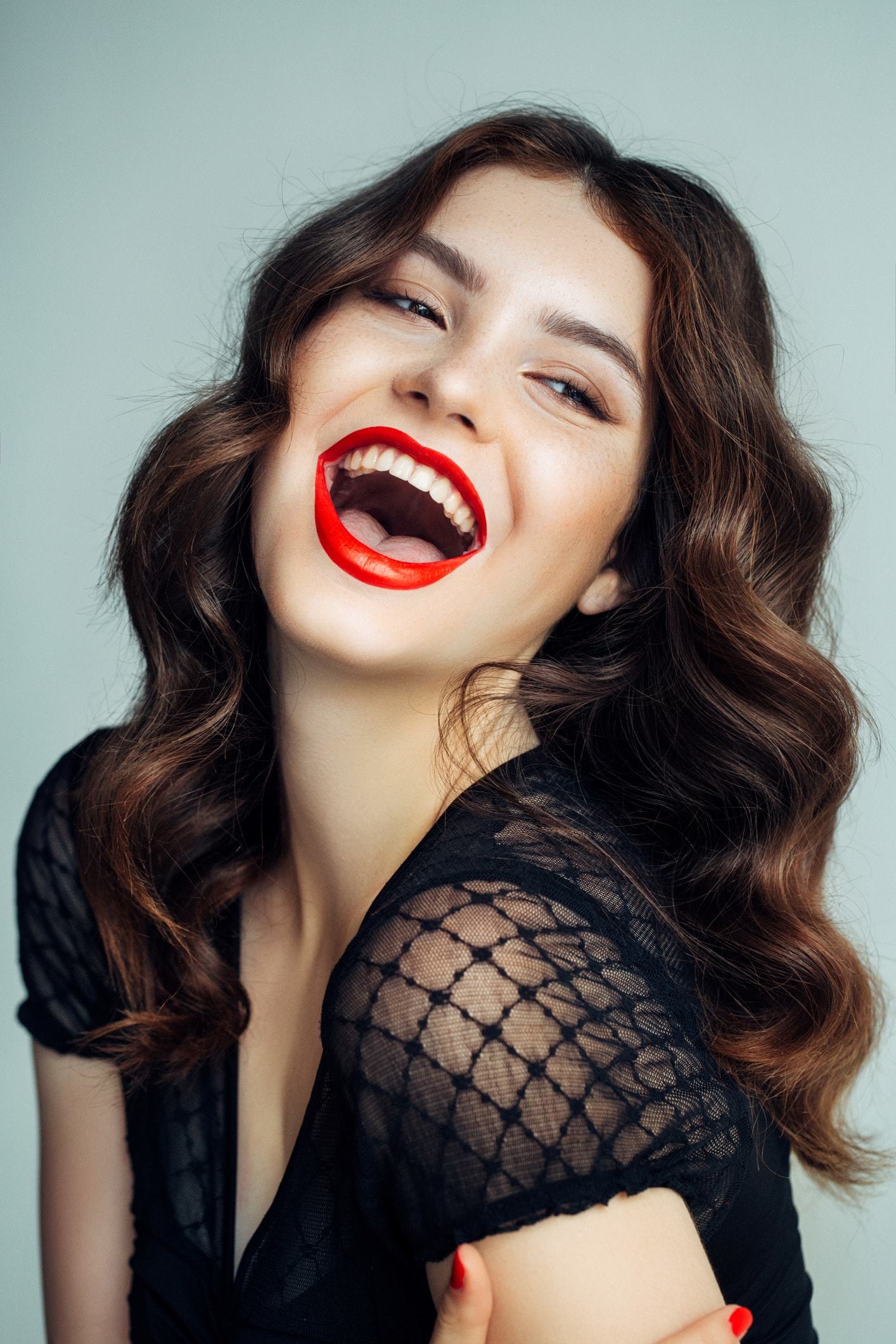 Run a curling wand through your hair for easy, messy, and laid-back curls. Make sure to brush out your curls once they're cooled for a looser look. This is a great way to fake a naturally curly hairstyle when your strands are on the wavy and curly side.
12. Glossy Curls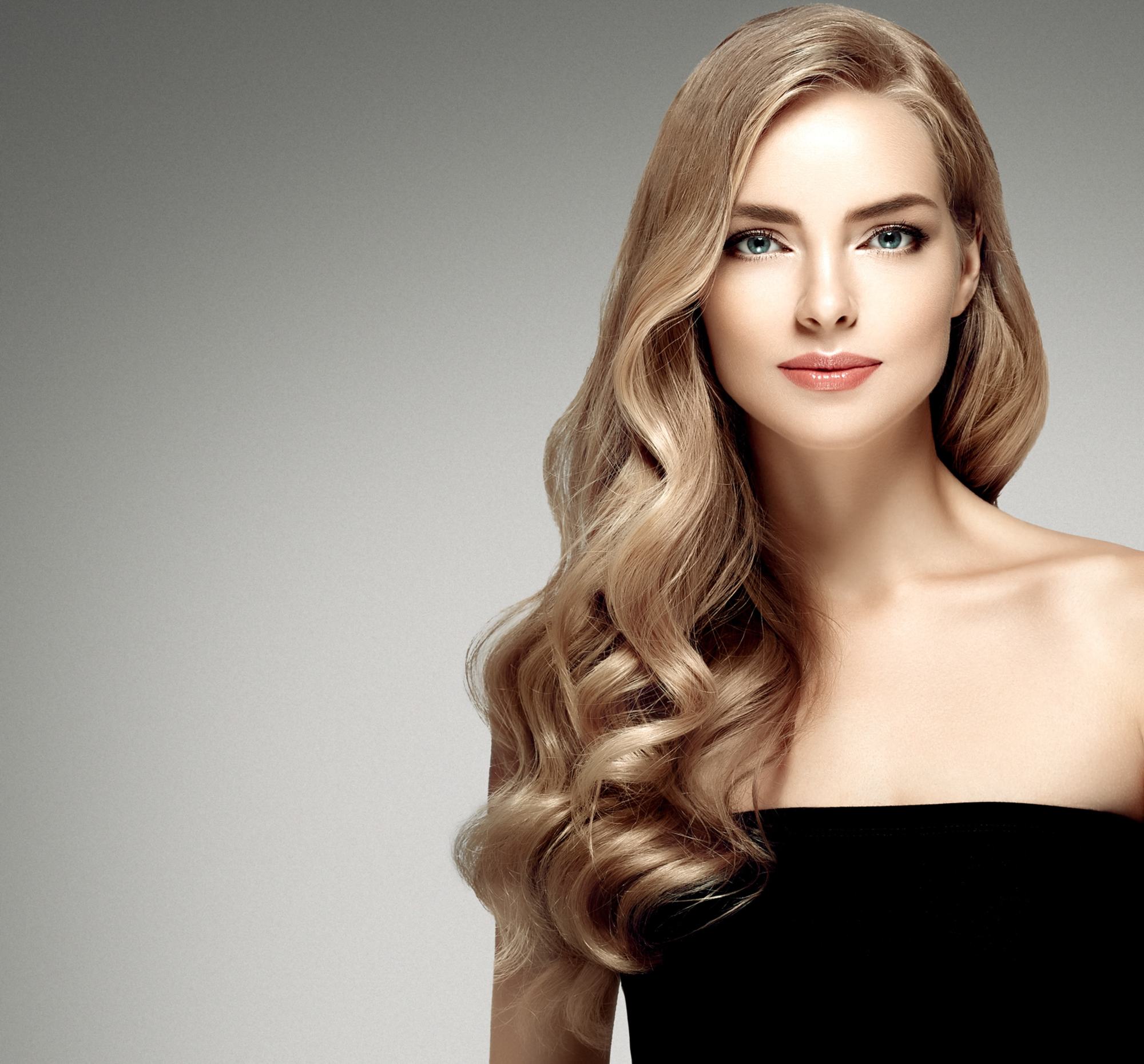 Give your curls a magazine-finish gloss by spraying them with a glossy shine spray. We love using Bed Head by TIGI Headrush Shine Hair Spray because, in addition to adding shine, it's lightweight and helps more your hair more manageable.
13. Easy Curls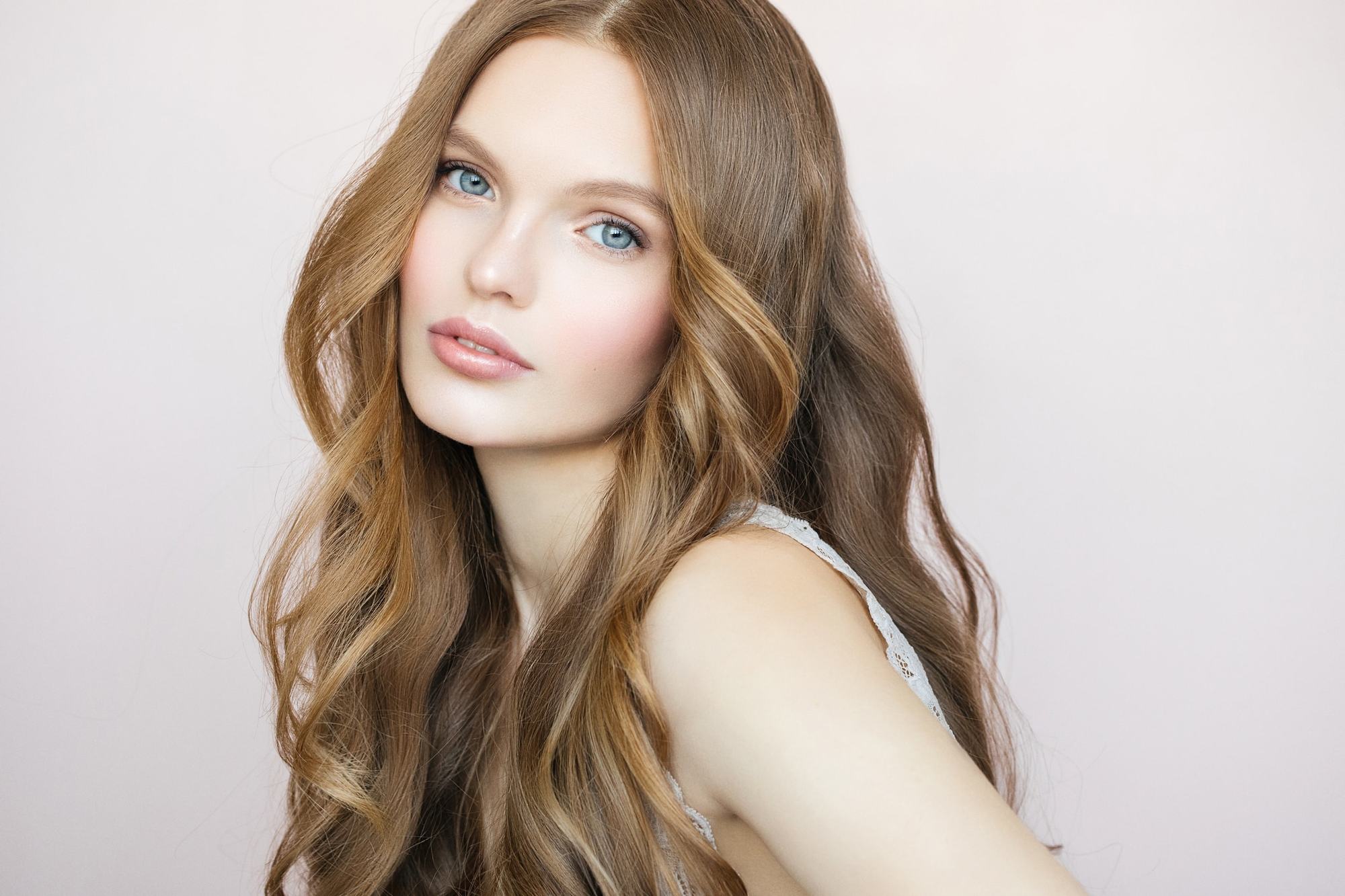 Use your hair straightener to create easy flat iron curls. Styling curls like this create more of a wavy, beachy look. Skip the product to keep the style undone and enjoy these easy curls' laidback look.
14. Crimped Curls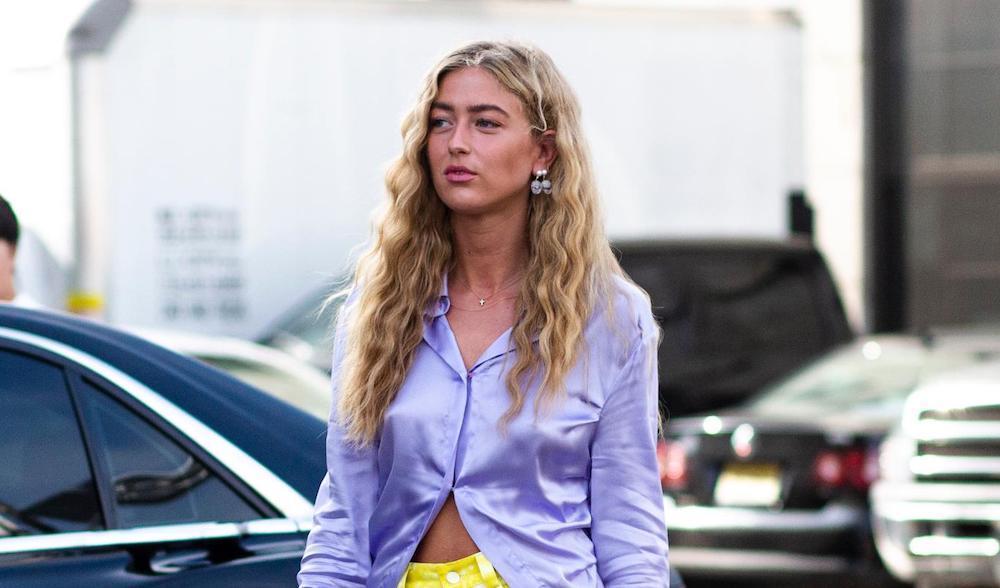 Ditch the classic curls and try this throwback style. Curls like this are so easy to achieve overnight by braiding your hair and then taking it out once it's dry. Similar to the trending crimped look, this style is about tiny waves that give the overall impression of curly hair.
15. Brushed Curls
Brush through your curls after you finish curling your hair for an extra-voluminous, textured look. This look is textured and dynamic and promises plenty of volume both at the roots of your hair and the rest of the length.
16. Just the Ends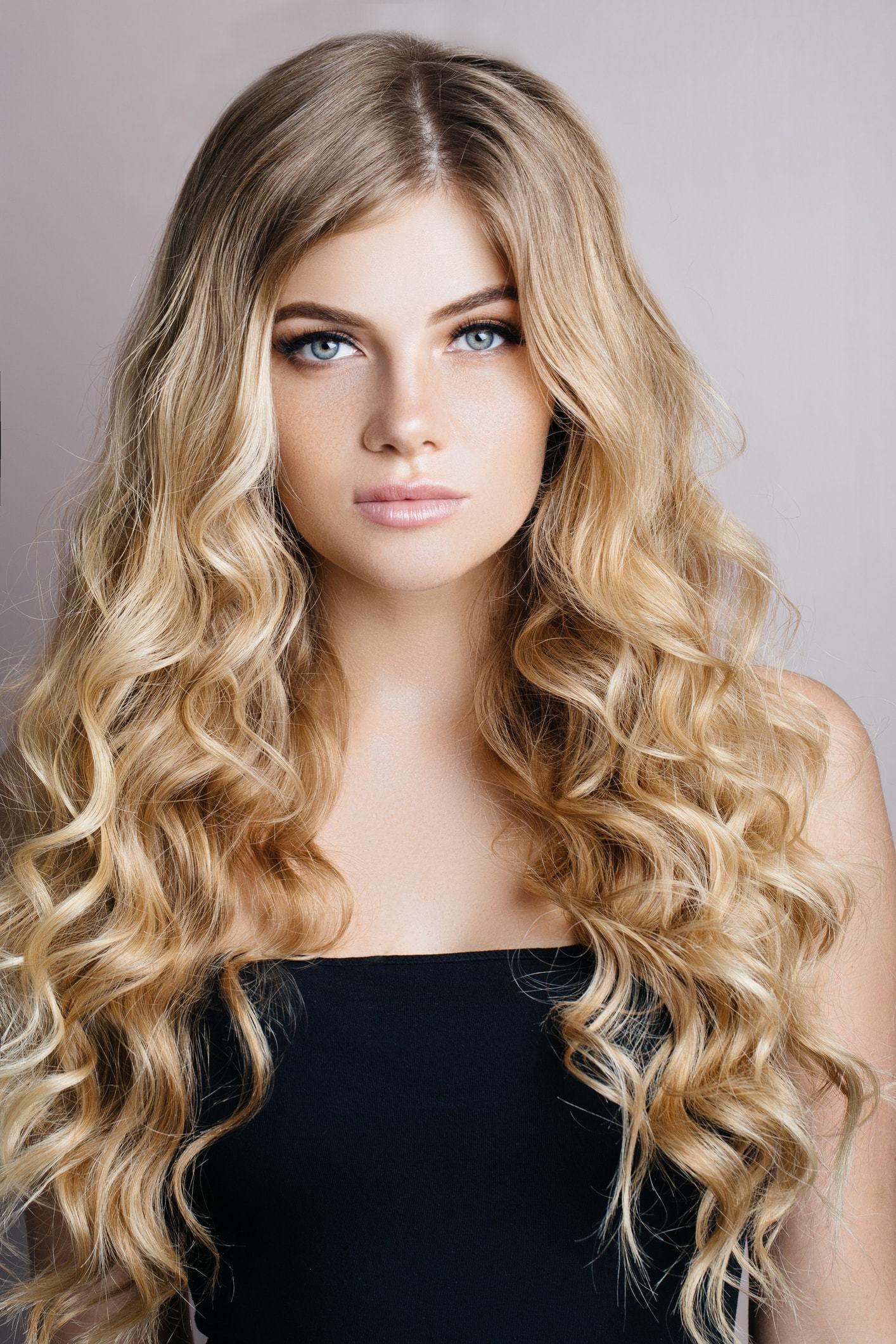 Leave your roots straight and curl just the bottom half of your hair. A style like this creates volume throughout the mid-lengths to the ends of your hair. Use a comb to gently brush through the curls to mimic a naturally curly look.
17. Beach Curls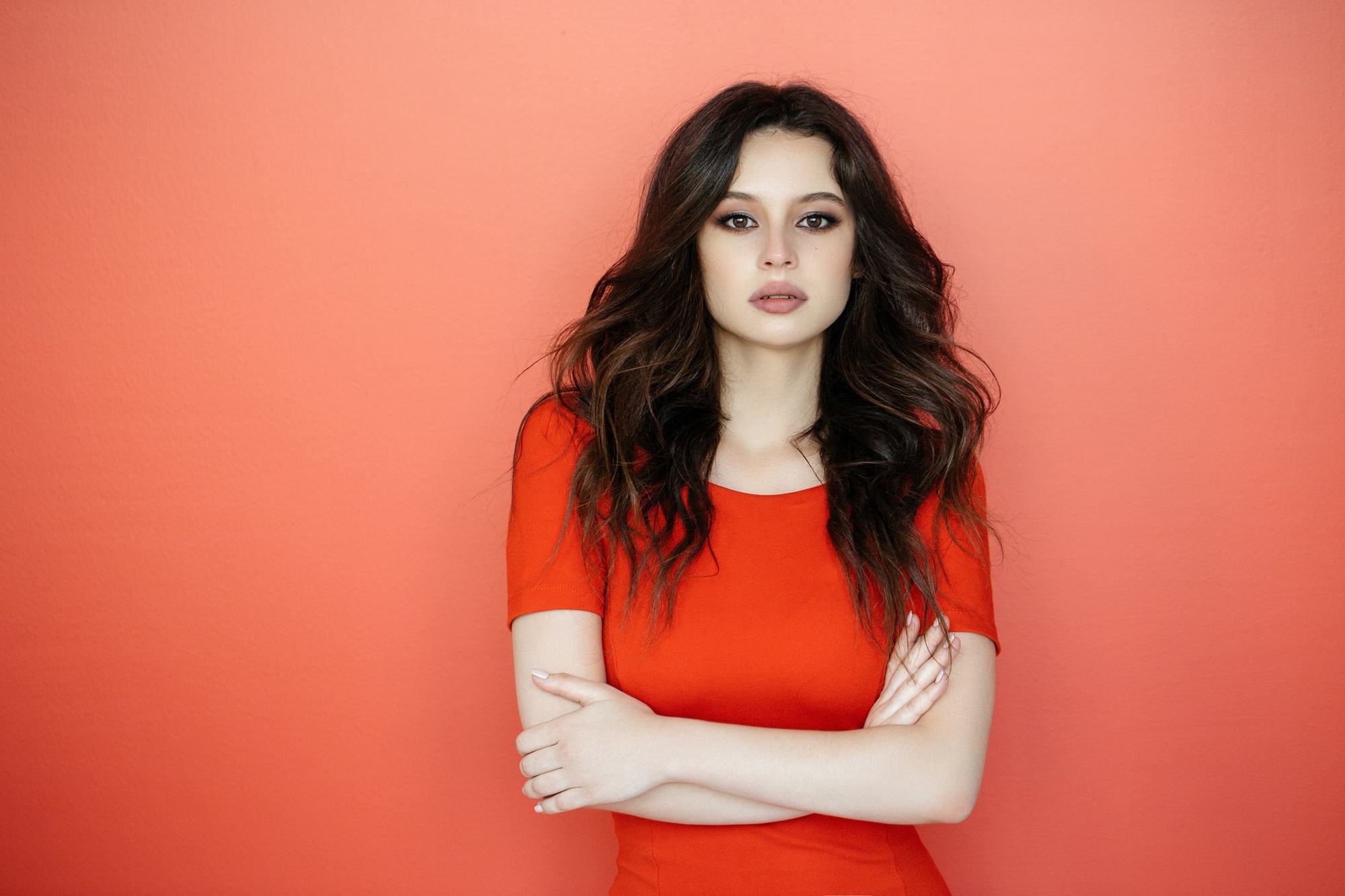 Leave the very ends of your hair out of the curling iron to maintain an inch of straight hair at the bottom to recreate this beachy look. By leaving out the ends of the style, you will keep your style on the casual and laidback side of the spectrum.
18. Deep Side Part
Are you crunched for time? Instead of trying a high-maintenance style, simply flip your hair over into a deep side part. This will give your hair some instant volume at the roots in a super glamorous classic style.
19. Alternating Long Curly Hair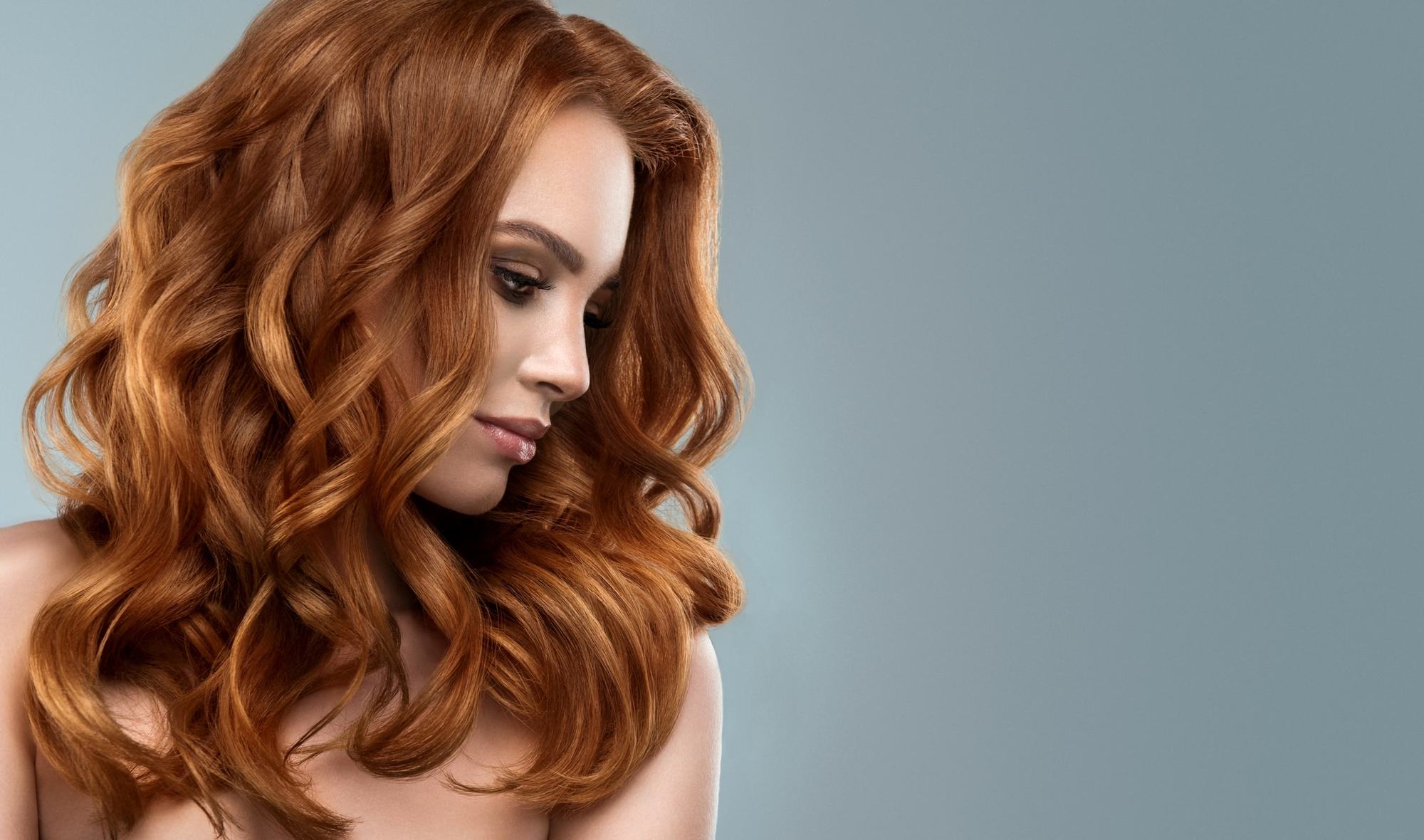 Alternate the direction of each curl to create the ultimate naturally curly hair look. Alternating the curls will make the style look more effortless and natural. If you notice, naturally curly hair doesn't all grow in the same direction! Mimic that pattern by alternating the direction of your faux curls.
20. Curly Clavicle Lob
When you have hair on the shorter side, it can feel like there isn't much you can do with it or that it will often fall flat. If you're feeling like this, try curling your clavicle lob! It'll help add volume and dimension.
21. Curled Bob
Looking for a romantic way to wear your curls? Try this swept-up romantic half-updo! For even an even more romantic look, leave out face-framing sections of hair.   Use a curling iron to define those strands that frame your face for a super romantic look.
22. Wide Barrel Curls
Create a looser, soft curl using a wide-barreled curling iron, about 2-3 inches. This is a great way to create wider curls without brushing your hair out after styling. The perfect low-effort look!
23. Effortless Curls
If you have naturally curly hair, you're in luck! Just apply a little mousse, and you're good to go. Talk about an effortless look! Ensure that the stylist cutting your hair is trained in cutting curling hair. Short layers will round out your style and ensure that your curls are bouncy and healthy!
24. Blown Out Curls
The type of curls you can achieve just by using a round brush and blow dryer is magical. Start by slowly brushing sections of hair while running your blowdryer over the section. When you get to the end of your section, twirl the brush to create a curl at the end.
25. Spiral Curls
Use a skinny curling wand to create tight spiral curls. This will add more volume and bounce to your style! Use hairspray to seal in the curls to ensure that your curls stay put all day long and long into the night too.
26. Voluminous Curly Hairstyles for Long Hair
Want a little added volume to your curled hair? Once your hair is completely curled and cooled, gently tease the curls to achieve more volume. You can also flip your hair over and run your fingers through your roots to encourage more volume.
27. Summertime Curls
In the summertime, messy beach curls never go out of season. You have to spritz a texture spray, like Suave Dry Texture Finishing Spray, throughout your hair, then scrunch your hair to create a curly texture. A quick curly hairstyle for long hair you can't ignore!
28. Princess Curls
Use a curling wand to create perfect spiral curls throughout your hair. Once the curls are cooled, brush through them to soften the look. Make sure to brush gently to ensure that the integrity of the curls remains intact!
29. Bold Braid
Not sure how to create a curly hairstyle for long hair? Opt for a bold braid. Whether you're wearing your hair up or down, adding a chunky braid makes a huge difference in your style.
30. Layered Haircuts for Long Curly Hair
Create thicker curls by wrapping larger sections of hair around your curling iron, then brush out the curls once they're cooled. This style is great to try layered haircuts for long curly hair.
31. Brushed Out Natural Curls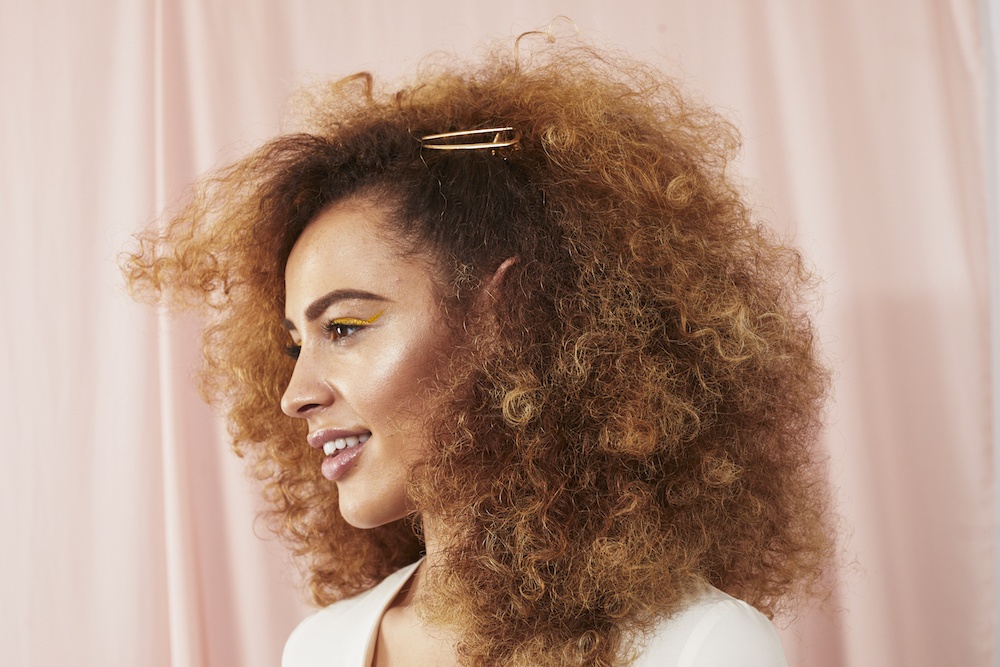 Give your natural curls a gentle brushing to loosen them and create volume. We love how beautifully this shows off your natural texture while adding more volume to your curls. This is also a great heatless look for textured hairstyles.
32. Hair Plopping Curly Hairstyle for Long Hair
Enhance your long curly hair with the hair plopping technique–it's life-changing! A great way to achieve curly hairstyles for long hair without using a hot tool. A heatless hair routine is great for anyone looking to repair damaged hair!
33. Headband Curls
Another heatless curling option is the headband curls technique. Wear a cotton headband around the top of your head and tuck your hair around it. Sleep in this headband fashion overnight; in the morning, when you release your hair, you'll reveal effortless curls.
34. Day Three Curls
If you're creating your curl with a hot tool, try your best to maintain your style until day 3. A few days after styling always leads to the best, more natural-looking finishes. Take the look up a notch by styling with berets.
35. Date Night Curly Hairstyles for Long Hair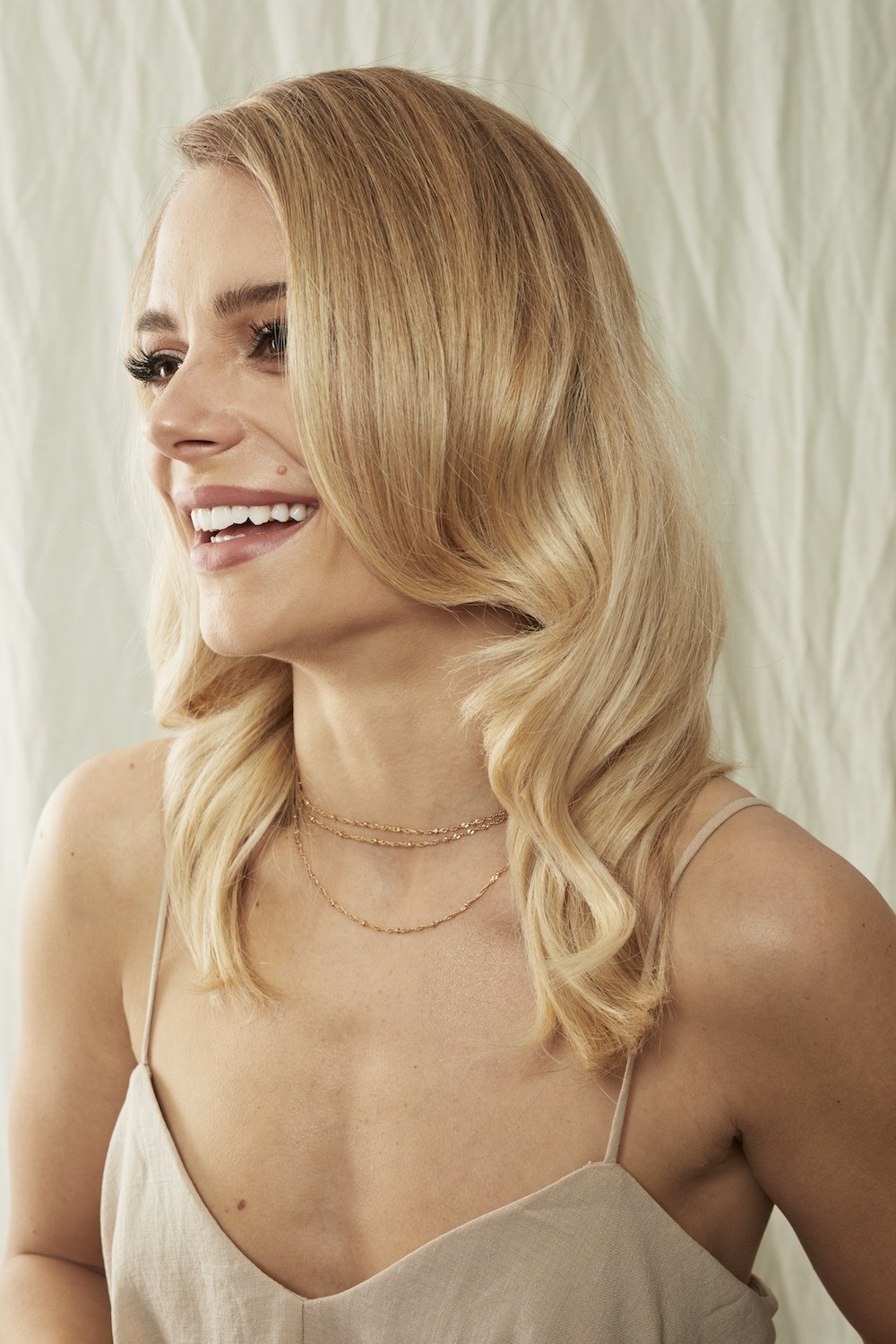 Date night curls are sultry and styled and require a decent amount of hairspray to maintain throughout the night. But they're totally worth it. This glamorous look has an Old Hollywood feel!
36. Double Twist Style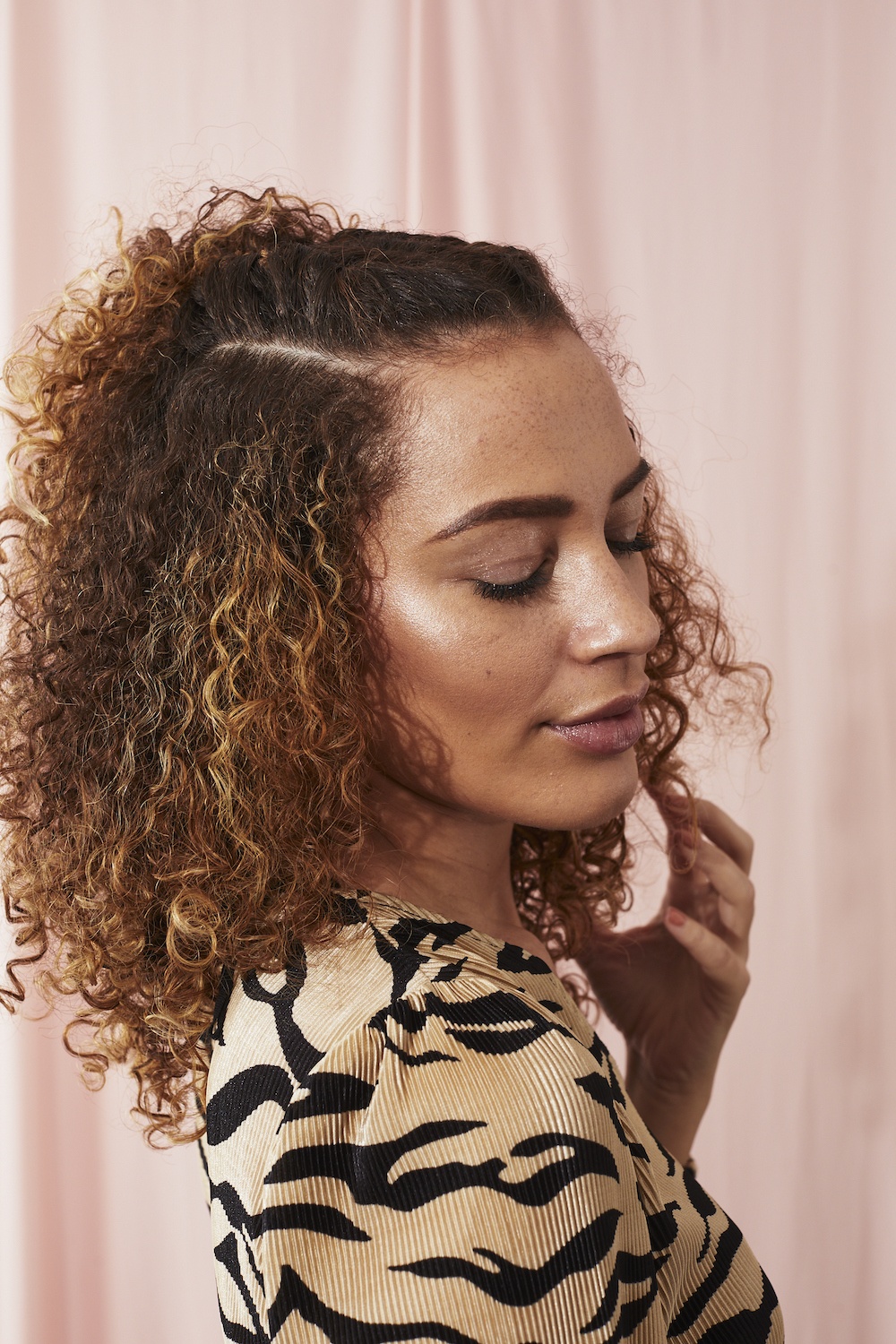 Give your curly hair a unique half-updo with a double twist style on top. This style is definitely giving off all of the y2k vibes. Add a small butterfly clip to the end of each side to add even more trendy elements to the style.
37. Ombre Curly Hairstyles for Long Hair
Add dimension and pop to your long curly hair with ombre coloring. This length and texture combo is absolutely perfect for showing off a new color. The great thing about experimenting with color in a protective style like this one is that it's not a permanent decision! You can try one color this month and another color the next.
38. Deep Side Part
An easy way to switch up your curly hairstyle for long hair is by changing your part. Create a deep side part for a whole new mood. Add more volume and definition with a few pumps of Suave Luscious Curls Curl Defining Cream.
39. Messy Half Up Long Curly Hair
Sometimes going for the messy and quick hairstyle leads to the best look! A style like this is truly effortless but still makes your look pulled together. Ideal for the office, date night, or a weekend hang with friends, this half-up style is super versatile.
40. Created with Hair Rollers
Creating curly hairstyles for long hair with hair rollers is definitely coming back in style, and it's easy to see why! Pair these beautiful curls with a twisted half-up style to make the most of this romantic look.
41. Voluminous Half Updo Curly Hairstyle for Long Hair
Add tons of volume to your look by making your half-updo look extra high on your head. Gently tug the side pieces of your style to guide them higher up your head for more volume and drama.
42. Waterfall Braids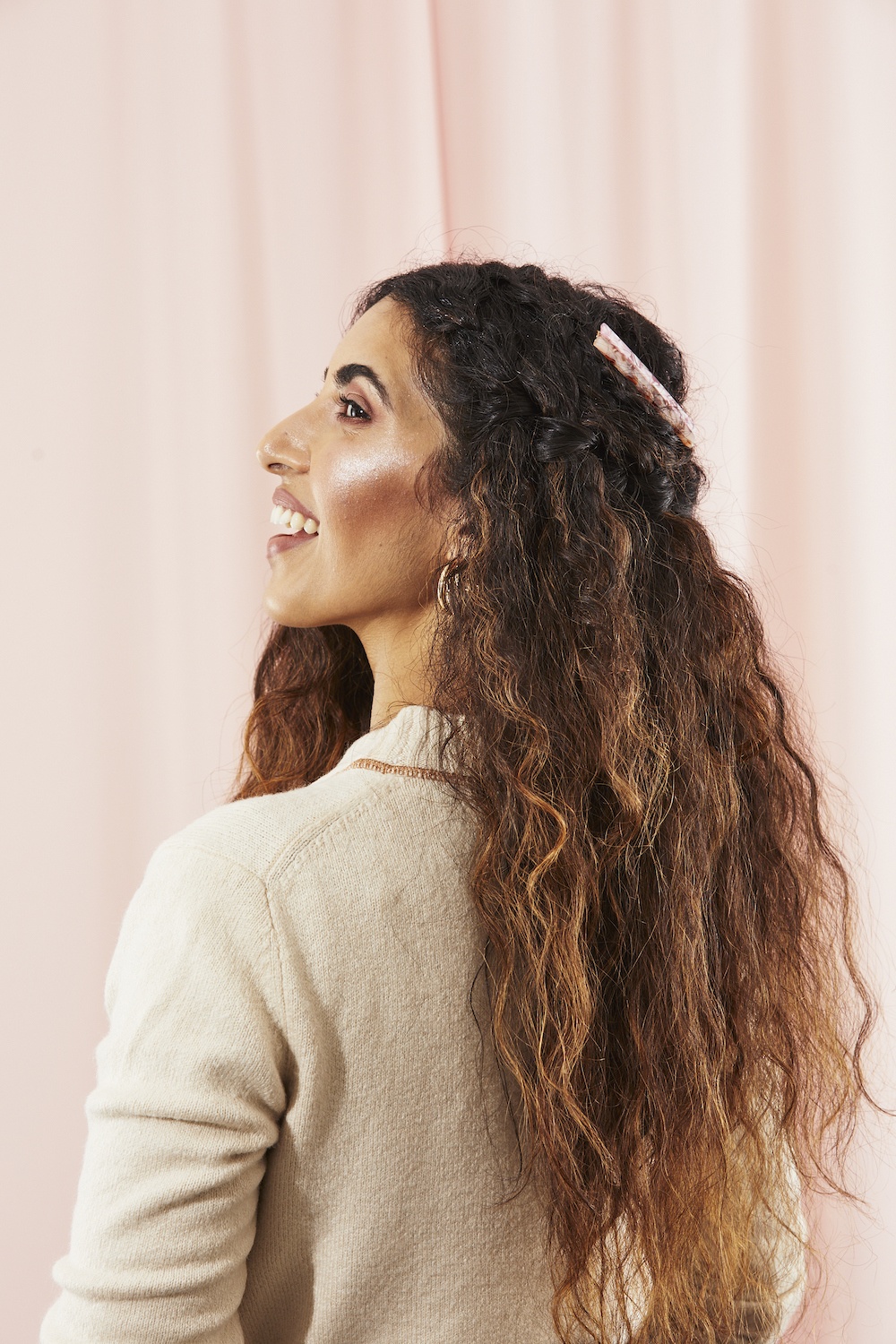 If you've got the braiding skills, why not go for a fun waterfall braid? This is a great curly hairstyle for long hair and looks even cuter with an added hair clip. If you have any highlights in your hair, a waterfall braid will show them off!
43. Styled with a Curling Wand
We are suckers for a simple loose wave style created with a curling wand. It's a classic curly hairstyle for long hair for a reason, and it's not going anywhere anytime soon. Make sure to use a mist of hairspray to keep your curls locked in place.
44. Curled in the Middle
Place your curls only in the mid-section of your hair to add more volume and texture to your look. Make sure to leave the ends straight to achieve those blogger-worthy waves. As as the curls begin to loosen throughout wear, it will create a gorgeous loose waves look. Talk about a 2-in-1 look.
45. Add a Bucket Hat
Give a classic style a trendy update with a fun accessory, like a bucket hat. Not only is this a great way to accessorize your outfit, but it can come in use when covering up greasy roots or a bad hair day.
46. Curled Hair With Curtain Bangs
Want to add a little variation to your curled long hair? Try out curtain bangs! This lets you have a little fringe and change your style without committing to full blunt bangs. Add some loose curls to the end for soft and glamorous look.
47. High Half-Updo
A high half-updo is a classic look that goes with just about any outfit. Plus, this hairstyle shows off your gorgeous curls while keeping your hair back and out of your face. Create a gorgeous loose waves look with an overnight braid out.
48. Headband Braid
One of the pros of having long hair is the ability to do so many more hairstyles. For example, this braided headband.  Wear this style with the rest of your hair down, or pair it with an updo for an elegant look.
49. Money Piece on Long Curly Hair
Want to change up your hair while also wanting to keep the length is a completely normal thing. However, it can feel much trickier if you're not sure how to change your hair. Adding a money piece to your look brings new life into your hairstyle by brightening up the look and brightening your face. It's a low-commitment change, which isn't too drastic either.
50. Long Hair with Blunt Bangs
Ready to take the plunge and get bangs? Opt for full, blunt bangs that look great when paired with long curly strands. This unexpected combination of styles works beautifully together!
With all that curly hairstyle for long hair inspo you're sure to find your next go-to look. If you do give one of these looks a try, make sure to snap a photo and tag us @AllThingsHairUS!
Prev Article
Next Article
Article
Common Hair Thinning Issues and Some Solutions
Solutions to help you cope with thinning hair. 
See article
All Things Hair on Instagram