Galentine's Day: 8 Brunch-Friendly Hairstyles
This will be your most memorable Valentine's Day yet.
As if you needed another excuse to head to your favorite spot for mid-morning pancakes and bottomless cups of coffee, this Galentine's Day we propose you celebrate by having brunch with your favorite friends. Round up your friends, don your most forgiving waistband, try your hand at one of these Galentine's Day hairstyles and eat your heart out.
Galentine's Day is a special "extra" holiday the day before Valentine's Day dedicated to spending time with those you love in a platonic way. Whether you have a significant other or not, using this day to get some bff-time in is a no-fail route to happiness. Pair one of these Galentine's Day hairstyles with a casual-chic outfit and get ready for some caffeinated chatter and lots of laughter.
Galentine's Day: 8 Brunch-Appropriate Hairstyles
1. Beachy Waves
Nexxus Maxximum Finishing Mist is the secret to beachy waves. This product adds some serious volume and texture to your hair.
Comb the product throughout your damp hair and scrunch it to guide your curls into place. Let it air-dry or sleep on it for maximum ease. Top it with your favorite hat for the ultimate Galentine's Day-approved hairstyle.
2. Straight and Sleek
Start off by protecting your strands with Dove Style+Care Smooth and Shine Heat Protection Spray and run a straightening iron from your roots to your ends.
Setting your hair straightener on a higher setting will get the job done quicker and a few drops of Suave Moroccan Infusion Styling Oil combed through your ends will give you that added shine.
3. Top Knot
Embrace that just rolled out bed style that's perfectly socially acceptable right now. Gather your hair up into a chic twisted top knot and let a few coats of mascara and your winged eyeliner do all the talking.
4. Deep Side Part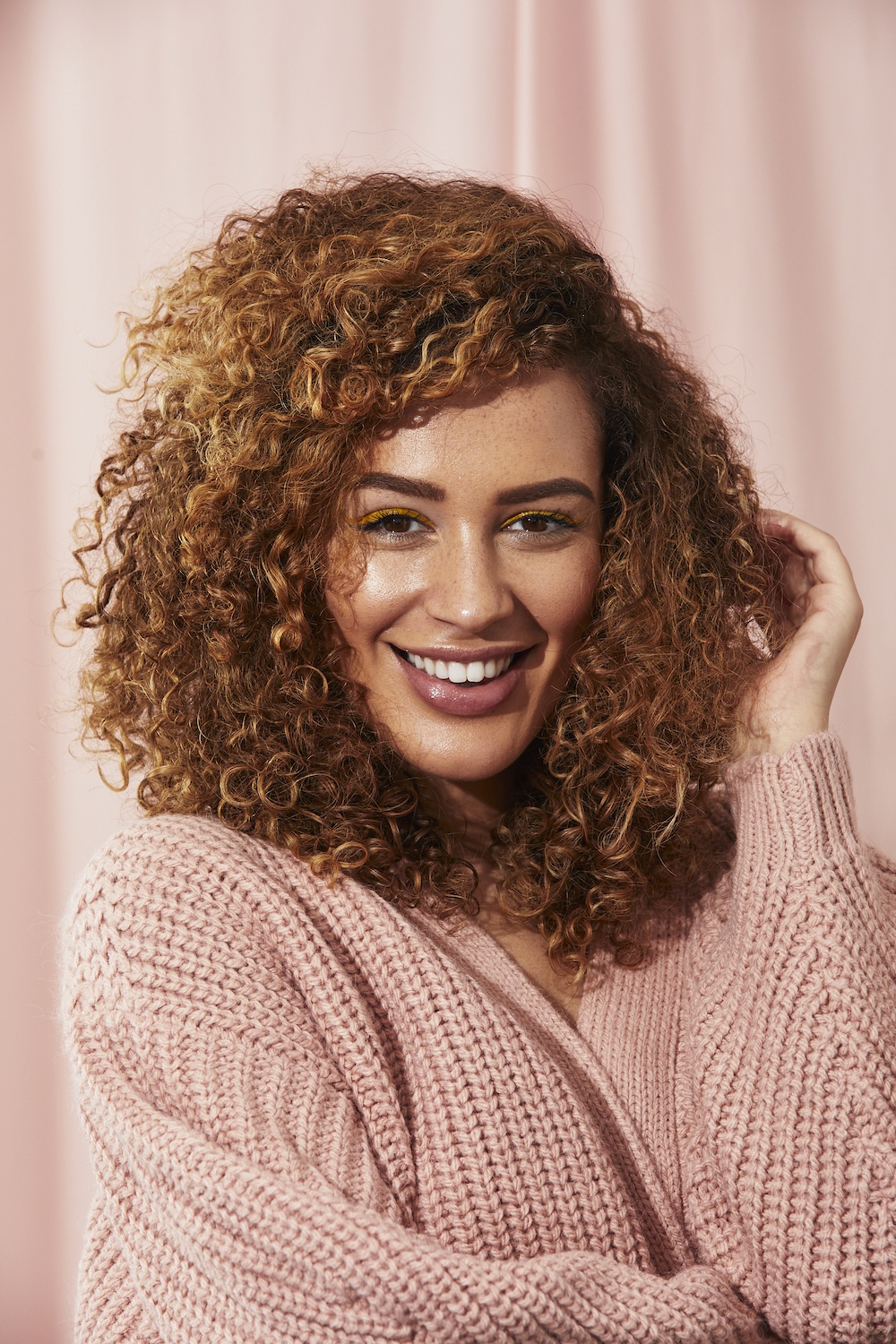 In need of a quick and easy hairstyle switch up? Just go for a deep side part to completely change your look in seconds! This look is particularly good for second day hair as it adds extra volume and conceals any oil build up.
5. Mini Braid Headband
Keep it simple and sweet with a tiny accent headband braid. This style is great for all the braid enthusiasts and makes for a great daytime brunch style.
6. Statement Headband
If a braided headband isn't your thing how about a real one? Statement headbands took the scene in 2020 and show no sign of going anywhere this year! Try a red or pink headband to really dress for the occasion, and some soft curls and your look is complete.
7. Pink Wig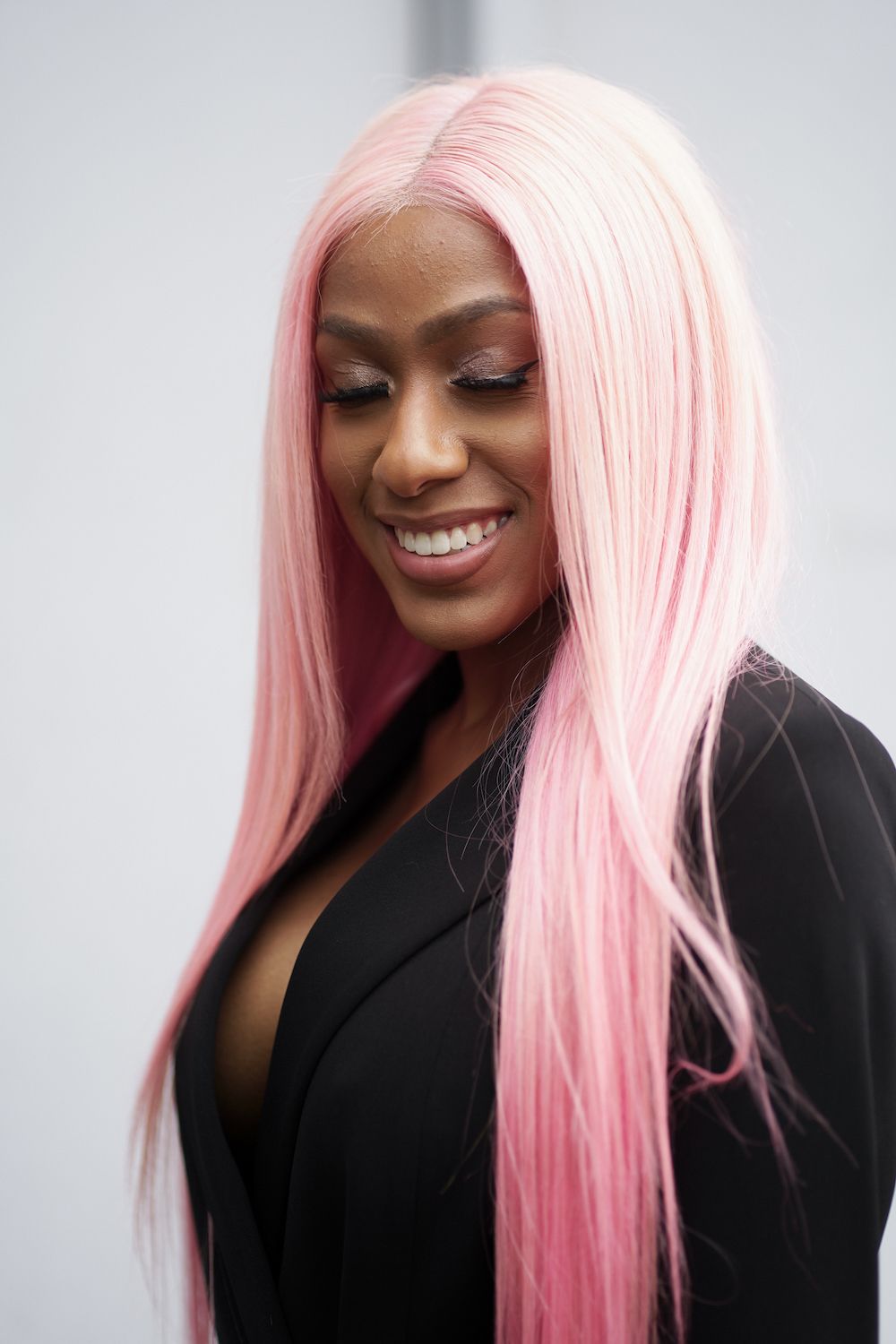 Take your look all the way with a pink wig. If you've been looking for an excuse to breakout the colored hair, here's your perfect chance.
Keep your wig secure in place throughout the day with SheaMoisture Wig & Weave Tea Tree & Borage Seed Oil Bonding Glue. This glue is water-based, so it's gentle on skin, plus, it'll keep your wig edges secure, so yo don't have to stress about any "wig-mergencies" mid Galentine's brunch.
8. Sleek Half Updo
One of our favorite brunch styles has to be the sleek half updo. This look gives you an instant faux facelift and keeps your hair out of your face so you can enjoy your brunch with no distractions.
Get that extra sleek and frizz free finish by styling your half updo with Nexxus Weightless Style Ultra Light Hair Spray.
No matter which look you go for, Galentine's Day brunch is sure to be a success. Have fun experimenting with a new look, you're bound to get loads of compliments from your gal pals.
Prev Article
Next Article
Article
In My Hair Today: Dove DermaCare Scalp Dryness and Itch Relief
Another hair issue bites the dust.
See article
All Things Hair on Instagram