Kinky Curly Hair: 25 Hairstyle Ideas for Your Curls
All the curly hair inspo you need. 
No matter what type of kinky curly hair texture (otherwise known as naturally curly/coily hair) you have—whether it's thick curls, fine curls or loose curlicues—there's one thing you shouldn't run out of, and that is hairstyle ideas. If you ever find yourself in a rut, you can always thank the internet for being one click away from your new hairstyle. You can also thank us for narrowing down your search—we got you, curl-friend! We've curated a gallery of some of our most favorite kinky curly hairstyle ideas for you to explore:
Kinky Curly Hair: 25 Hairstyle Ideas for Your Curls
1. Picked-Out Afro
Whenever you want a change, you can always opt for combing out your kinky curly hair to reveal a beautiful afro style. For length, opt for blowing your hair out. Use a spray like Dove Style+Care Smooth & Shine Heat Protection Spray to add shine and to protect your curls.
2. Afro with Color
Give your kinky curly hair a stylish update with just a hint of color. We love this super subtle brown hue.
3. Curly Bangs
Add a curly fringe to your hairstyle to spruce up the look of a high ponytail. Wear this hairstyle idea to work and beyond.
4. Fauxhawk
Pin your kinky curly hair up into a fun faux hawk style. Twirl a few strands of hair to clump together and add definition to your style.
5. Fauxhawk Pixie
Give your pixie an edgy look with a side shave. Take it up a notch by adding standout undercut designs.
6. The 'Fro
If you have fine curls, there are ways to give your hair a thicker look. When creating an afro style, focus on picking hair at the root to encourage volume.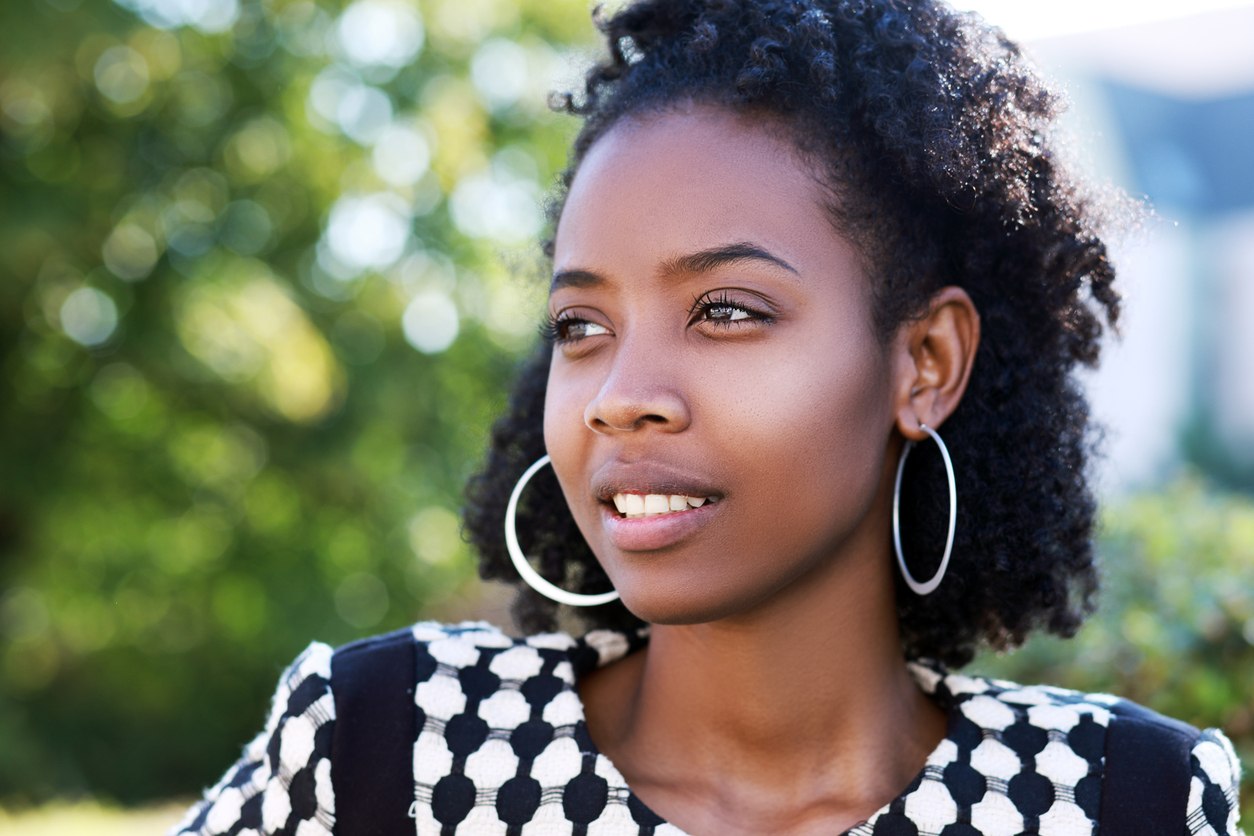 7. The Half-Up
If you haven't tried this style out on your curly locks, you're truly missing out. This half-up style is the trend that won't ever, ever die.
8. High Bun
When you have just had it with your hair, throw it up into a chic messy bun. Trust us: We've all been there… and have found that a bun will always come to the rescue.
9. The Low Hairdo
If you're looking for more hairstyle ideas for the office, add this low curly hairstyle to your list. What we love most about this look is that you can take it from the office to after work drinks with the girls.
10. The Low Ponytail
Some like the idea of letting their hair loose to unwind and there are those that love the idea of pulling it all back into a ponytail. Gather your hair into a loose low ponytail when you want to get your curls out of your face for a change.
11. The Messy Bun
Everyone needs a go-to weekend hairstyle. The messy bun happens to be one of our favorite looks.
12. The Pineapple
The pineapple hairstyle is a look we all have come to love. It's at the top of our list of low maintenance hairstyles for curly hair.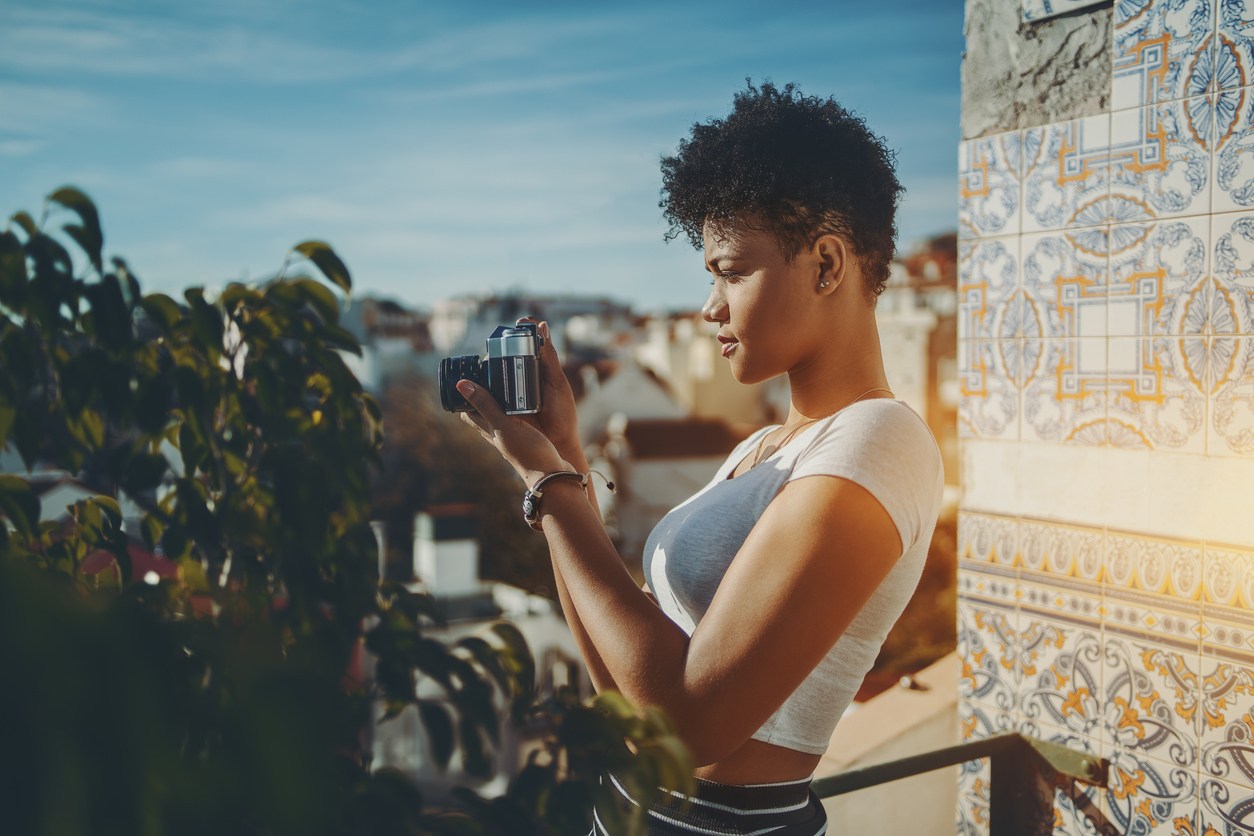 13. Medium Pixie
Looking for your next short crop? Put your best curl forward with a pixie.
14. Twist Out Pony
There are so many different ways to style a twist out hairstyle. One easy look is the ponytail style.
15. Side Curls
Give your wash and go style quick new look by swinging your curls over to the side.
16. Side 'Do
Need a quick hairstyle update for date night? Grab your hair pins and create this look in five minutes or less!
17. Faux Side Shave
Want to try your hand at a side shaven style but don't have the guts to shave your hair? Take a gel like Nexxus Exxtra Hold Sculpting Gel and smooth one side of your hair down to give the illusion of a side shave.
18. Side Twist
This hairstyle is so easy to recreate on your own. Create a flat twist on one side of your hair and pin in place to secure. Fluff the rest of your hair for volume.
19. Stretched Curls
Tired of the look of shrunken curls? Stretch those strands out to elongate your look.
20. Tapered 'Fro
What makes an afro style more interesting? The shape of course! Opt for this tapered look to elevate your style.
21. Faded Pixie
Add an edgy finish to your pixie with a side fade.
22. Twisted Afro
Want an afro that looks different from the rest? Add definition to the ends of your afro by twisting sections of hair.
23. Twisted Low 'Do
Keep it simple with an easy low twisted hairstyle.
24. Wash and Go
The key to a flawless wash and go style is to use the right products. Try a lightweight gel like TRESemmé Flawless Curls Defining Gel. Apply it to each section of hair and air dry for a natural finish.
25. Flower Hair
Last but not least, a fun and powerful look! Embrace your afro with fun floral accessories.
Want more hairstyle ideas for curly hair? Here are some short curly looks to try this season. 
Prev Article
Next Article
Gallery
30 Braids for Curly Hair You Have to Try
Curly braid hair style ideas for everyone.
See article
All Things Hair on Instagram