20 Shades of Brown Hair and How to Pick the Best for Your Skin Tone
Satisfy your color cravings with these enticing shades of brown.
Are you thinking about trying out new shades of brown hair? Let's be real for a second: We don't think brunette hair gets half as much love as it deserves. So many people believe that there are just two notable shades of brown hair on the brown hair color chart: light brown and dark brown. Truth is, there are endless shades that fall somewhere in between.
To convince you of the range of options in the brunette category, we picked out some of our favorite shades of brown hair for you to test out.
How to Pick the Best Shade of Brown Hair for You
We get it, it can be such a challenge to pick the right shade of brown hair for you. From the shade to the undertone, it's no surprise that it would be at least a little overwhelming.
How to Find Your Undertone
The first step is knowing if you want a warmer or cool undertone. Brown hair with warm undertones will have hints of copper and golden hues mixed in. If you want a cool-toned look, your brown shade should have hints of ash, chocolate, or a sandy hue mixed in.
Once you know what shade and undertone you want it's important to consider the undertone of your skin and eyes if you want the most flattering look possible. If your veins appear more blue or purple then you have cool skin, if your veins appear green then you have warm skin, and lastly, if you can't tell and your veins don't seem to be either then you most likely have neutral skin.
How to Pick your Brown Hair Color
Now that you've determined your skin tone and the difference between brown hair shades, it's time to pick the most flattering hair color for you.
For the most flattering look, you'll want your hair color to be the opposite undertone from your skin. So, if you have cool skin, opt for warm-toned hair and if you have warm skin, opt for cool-toned hair. However, those with neutral skin hit the jackpot and can go for warm or cool-toned hair.
Obviously, you should choose whatever shade you are happiest with, but if you're wanting it to be the most flattering for you, this is a good place to start.
Shades of Brown Hair For Every Gal
From cool tones to warm tones and shades in between, we guarantee that you'll fall head over heels in love with one of these brown tones:
1. Light Ash Brown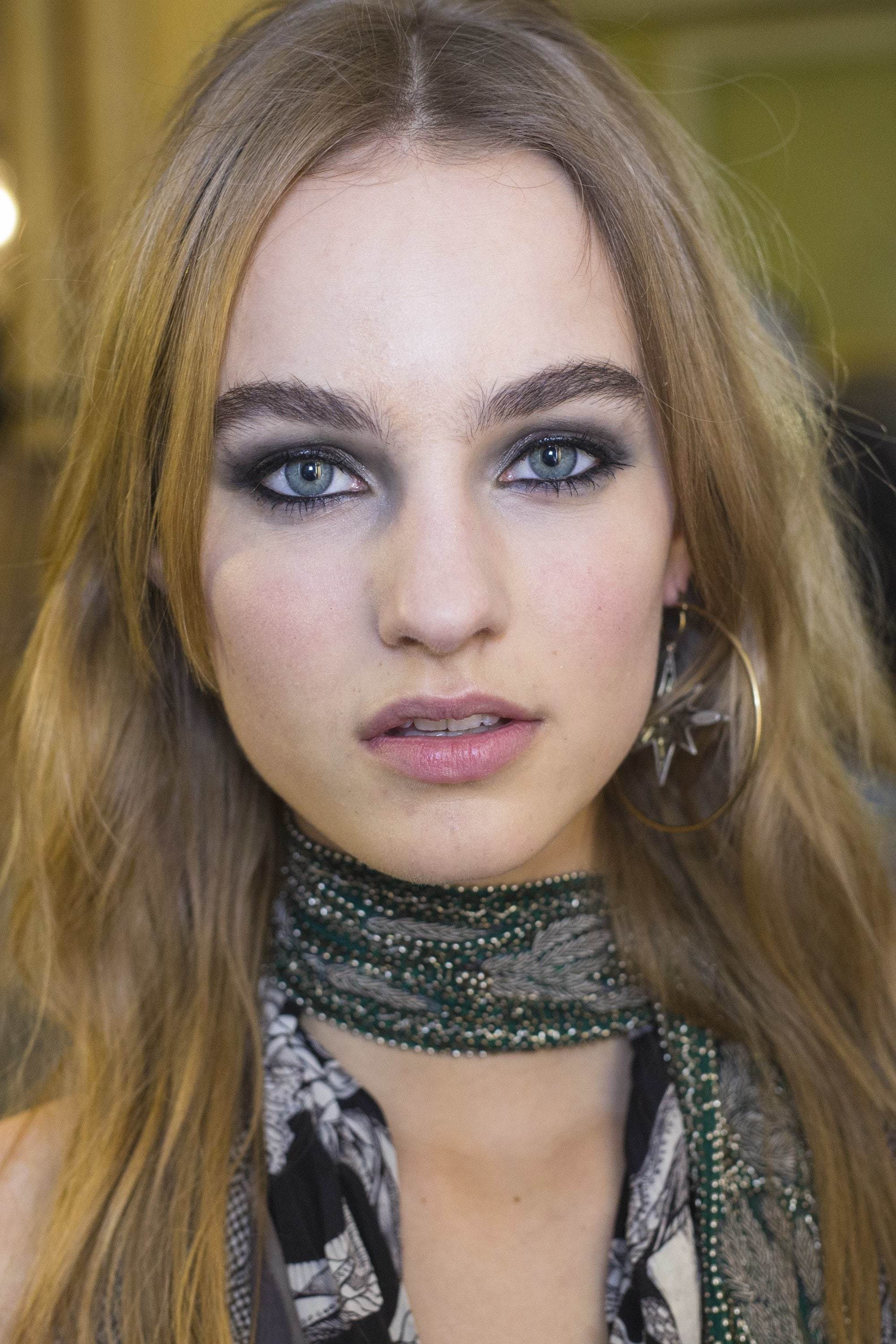 Dark brown hair colors can sometimes be too stark a contrast for women with paler skin. A light ash-brown shade gives your hair more color while still staying subtle enough to not drown out your skin tone. Ash brown shades have a slight gray tint to them and that means that those with fair complexions and lighter blue/green eyes can pull off the look.
2. Espresso
This is definitely one of the darkest shades on the brown color chart. This deep, heavy pigment of brown compliments people with olive and yellow complexions, and it's a beautiful eye-catching shade. To keep this color striking and rich without having to revisit the hair salon, again and again, try washing your locks with Dove Nutritive Solutions Color Care Shampoo and Conditioner.
3. Nude Brown
The nude trend has taken over the beauty industry, and this nude color is definitely one of our top shades of brown hair to wear this year. Unlike ashy or bronzy brunettes, neutral brunettes sit somewhere in the middle of the hues, combining both warm and cool tones for a really natural-looking result. However, no two women will have the exact same nude coloring, so ask your stylist to tailor your color to your style and achieve a balmy, almost untouched result.
4. Cocoa Brown
We're all drooling over this chocolate brown hair color. This shade is one of our not-so-guilty pleasures for its dark neutral tone and vibrant color. It blends warm and cool hues perfectly, creating a flowing concoction of sultry chocolate brown color.
5. Bronde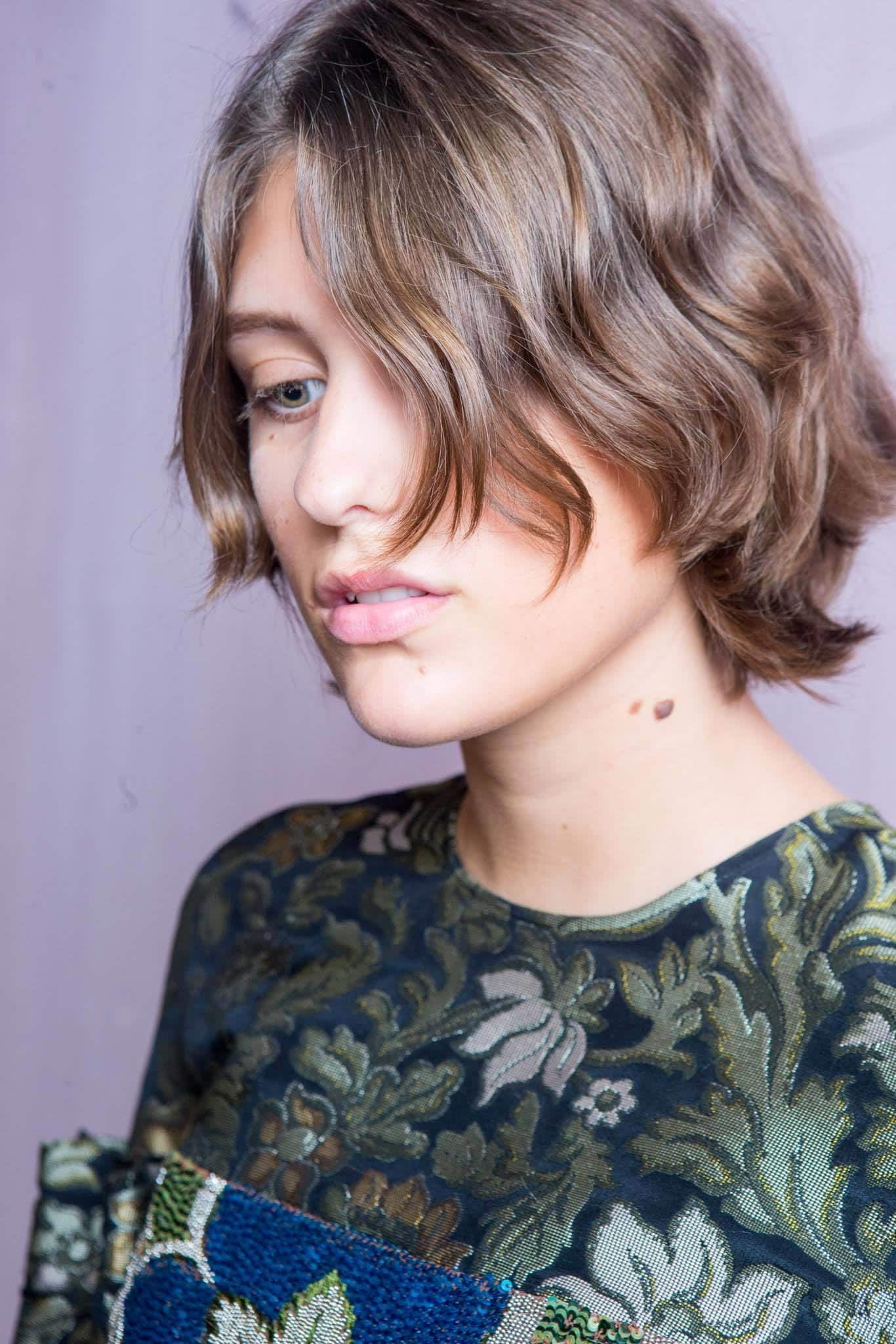 No, it's not a typo. Bronde hair is one of the hottest shades of brown hair that's trending across the globe and is made up of both brown and blonde tones to give your locks a permanently sun-kissed effect without being too red or warm. The result: a unique, captivating color that will have jaws dropping and eyes popping.
6. Honey Brown
If you have a deep complexion, try turning up the heat with honey shades of brown hair. Ranging from true golden shades to rich toffee and caramel hues, adding in lighter blonde pieces of hair around the hairline will give an illuminating, face-flattering result.
7. Caramel Brown
Get inspired by one of our favorite coffee-colored hues and opt for a medium brown base infused with caramel-colored highlights. We love how these face-framing highlights brighten up your face. After you style your new strands, hold your look in place while adding a dose of shine by spritzing your hair with Bed Head by TIGI Headrush Shine Spray. This hairspray will lock your look in place while also adding extra shine to your fresh caramel color.
8. Sunlit Brunette
Leave your base color as-is and celebrate your natural hue with contrasting natural highlights. This sun-kissed color will serve as a stark contrast to your natural shade of brown hair and help you show off both your natural color and striking highlights at the same time.
9. Red-Toned
Many brunettes have natural red highlights that are more noticeable in the sun. This red-toned shade of brown hair color takes those natural highlights to the next level: consider dyeing your whole head of hair this striking shade of red-toned brown.
10. Lightened Ends
Consider keeping your roots authentic and brightening just the ends to a lighter shade of brown hair color.
11. Dark Brown Hair with Copper Highlights
If you have naturally dark brown hair, but want to add a touch of warm to it, copper highlights are a perfect way to do this. Highlights this shade will add natural shine to your strands too.
12. Medium Brown Hair
A cool-toned medium brown shade compliments fair skin extremely well! This is the perfect starting color if you're new to being a brunette or if you just want a look that's relatively low maintenance.
13. Chunky Brown Highlights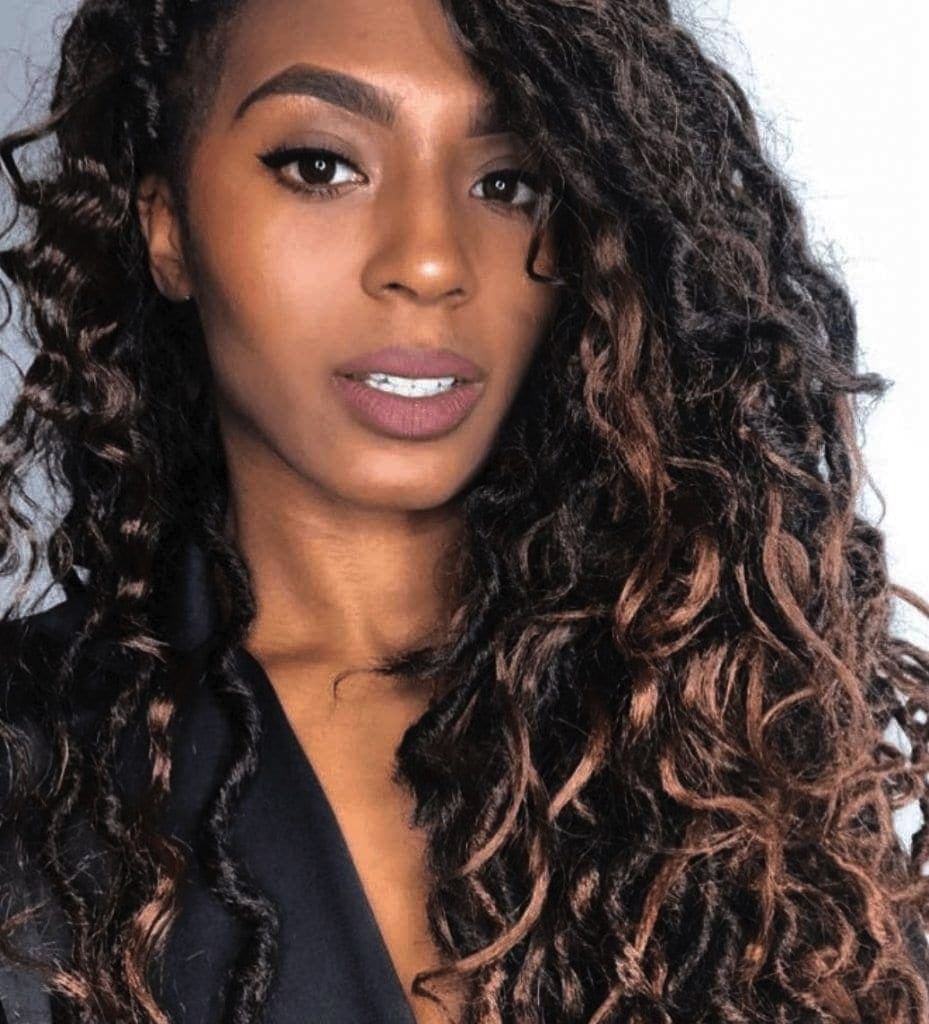 So you don't want to dye your hair entirely, but still want a bigger change that subtle highlights give? Chunky highlights may be the best option! A look like this lightens your color without having the upkeep of fully dyeing your hair.
14. Golden Brown Balayage
Balayage is still one of the most popular highlighting techniques. It includes hand-painting sections of your hair starting right around the mid-shaft. This is a great way if you want a low-maintenance, blended, lighter look.
15. Chocolate Brown Hair
If you're new to the world of brown hair and aren't sure where to start, choose a chocolate brown shade if you want a cool-toned look. This is a good starting point because you can test out the color and then add in highlights or adjust if you want.
16. Dark Brown Warm-Toned Shade
A dark, warm-toned brown shade creates a sleek look with built-in glossiness. Add an extra touch of shine to your finished style by combing a serum through the ends of your strands! This will give your hair that magazine-worthy light-reflecting finish.
17. Deep Brown Single-Toned Shade
A single-toned brown shade, especially dark brown, makes such a statement. It's sleek and can be flattering on so many skin tones.
18. Light Brown Subtle Balayage
A subtle balayage with highlights focused around framing your face is one of the best ways to brighten your face and overall look. With a face-framing piece of hair being so popular, this color having its moment right now.
19. Sandy Brown Highlights
Adding subtle sandy brown highlights to a medium brunette look is the perfect way to add a touch of lightness without making a huge change to your color.
20. Dark Brown to Light Ombré Hair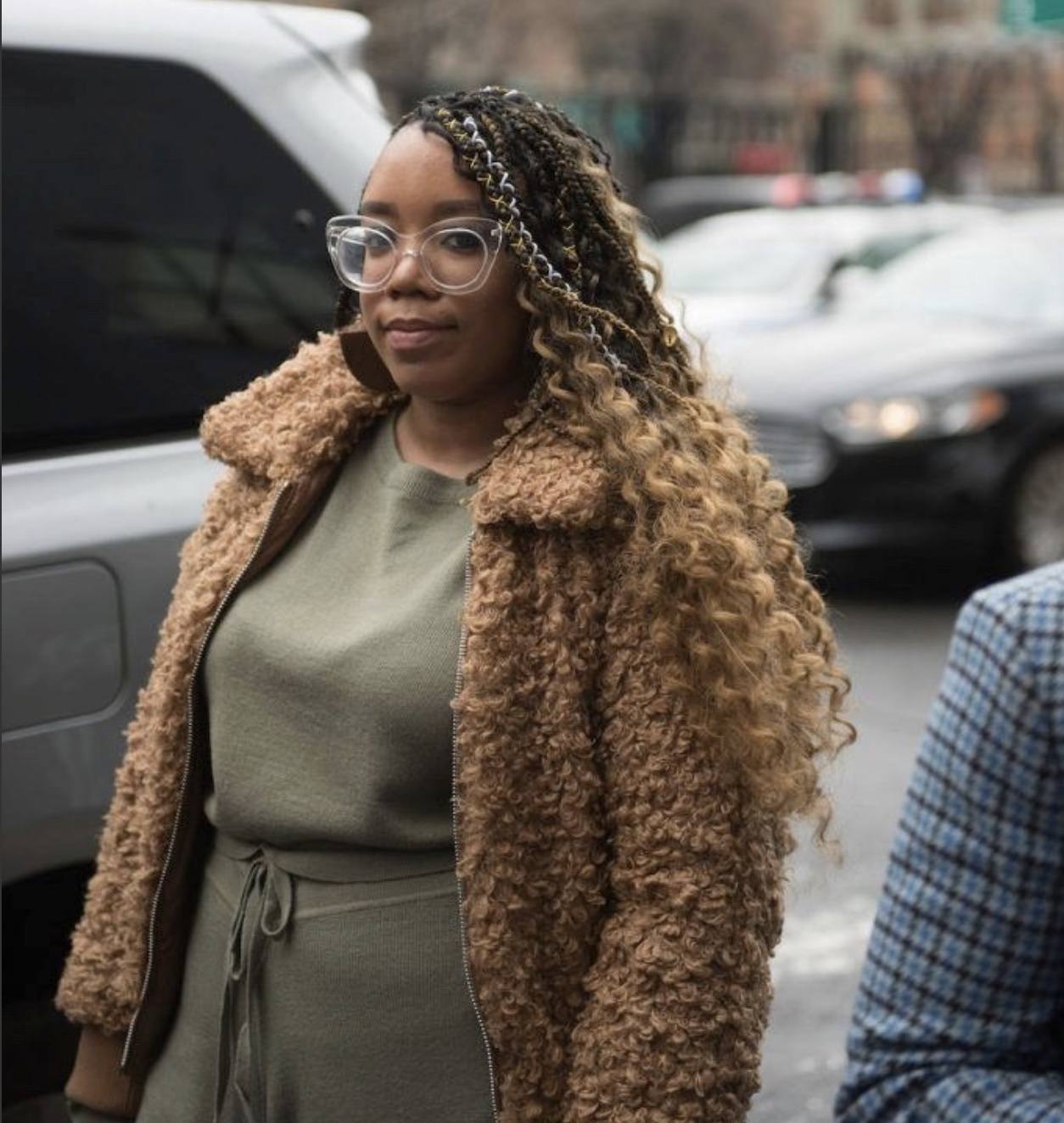 Can't decide what to do? Opt for ombré! This dark-to-light technique is perfect if you want a two-toned style or simply can't decide if you want a dark or light color.
Are you thinking about trying one of these fresh shades of brown hair? Be sure to tag us over @AllThingsHairUS!
Prev Article
Next Article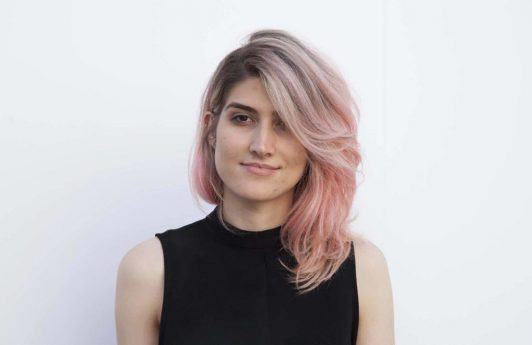 Gallery
20 Trending Pink Ombré Hair Looks You Should Totally Try
What's cuter than pink? Gradiated pink, that's what.
See article
All Things Hair on Instagram