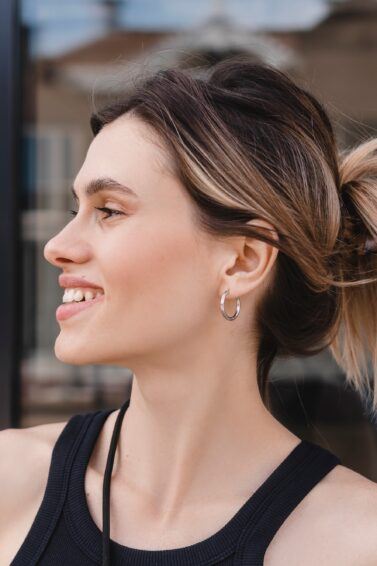 How to Wear Retro Banana Clip Hairstyles this Season
This 1980s clip is making a major comeback!
Large hair clips have been making a name for themselves on TikTok this past year. From claw clips to banana clip hair, we can't help but be thrilled about this trend. These clips, especially banana clips, are easy to pull your hair back without using a hair tie. Aka: Damage-free updos? Count us in!
Keep scrolling to learn more about banana clips, what they are, and how you can style them.
Everything You Need to Know About the Banana Clip Hairstyles
Maybe you have no idea what a banana clip is or just want to learn more about it and get styling ideas. We're here to help you navigate TikTok's newest hair trend.
What is a Banana Clip?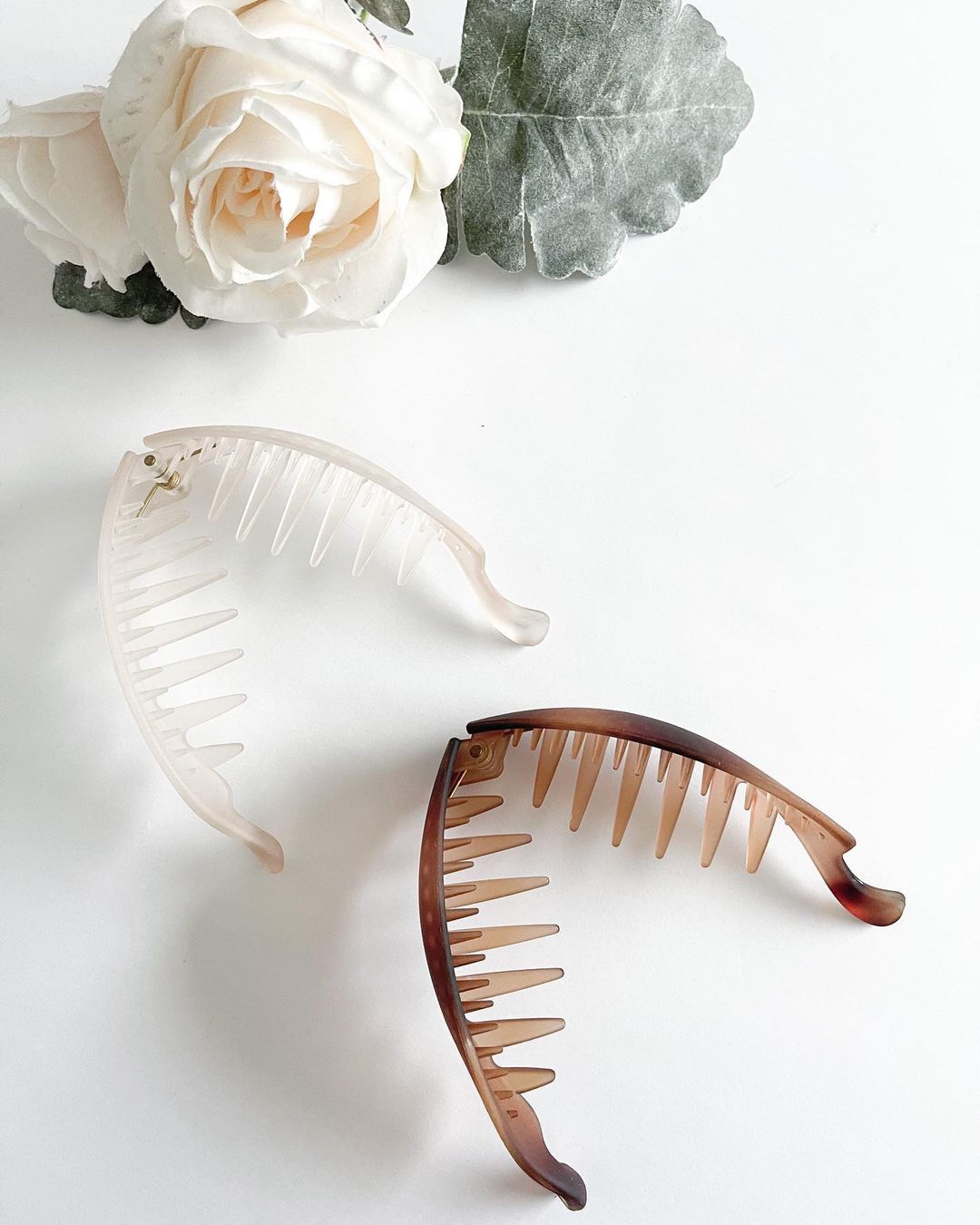 Banana clips are concave-shaped hair clips (how they get the banana name) that separate at one end. They have teeth pointing inwards towards the center, which allows them to secure into your hair. This clip absolutely dominated throughout the 1980s and for good reason! The banana hair clip is commonly used to create updos, like ponytails and low buns. It's often added to single French braids as a decorative too. While these hairstyles were worn in the '80s, they're still being sported today with these types of clips. However, the version we've seen across TikTok received a major upgrade. Now, you can get your banana clip in a variety of colors, with added accents like pearls and texture.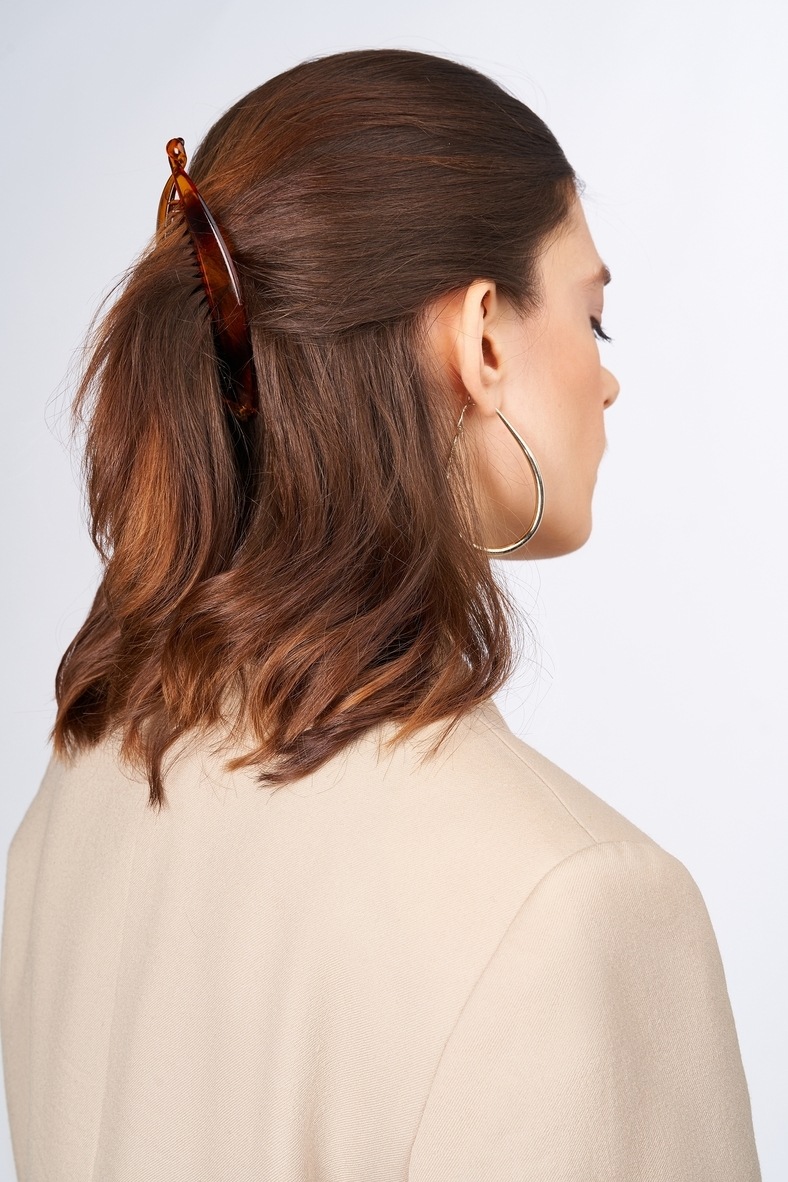 How to Wear a Banana Clip
Creating a simple ponytail with a banana clip takes practice, but trust us, once you get the hang of it, you'll do this style in your sleep.
Start by gathering your hair into a low ponytail. For extra volume or texture, you can curl your hair first. Next, position your clip so it is open, and the point of the v-shape is at the nape of your neck. Put your ponytail into the clip, making sure the teeth of the clip are secure in your hair, and there isn't any hair falling out of the clip. Once your hair is in place, secure the clip, and then you'll be left with a ponytail updo!
Naturally, the ponytail will be looser and won't be extremely tight compared to using a hair tie. One of our favorite parts about this style though is how damage-free it is. You don't need to worry about a tight hair tie pulling on your hair and at your roots all day. Plus, you won't be left with any pesky creases in your hair.
How to Use a Banana Clip: Hairstyle Inspiration
Need some inspo? Check out various ways you can wear this type of clip.
1. Ponytail Clip Style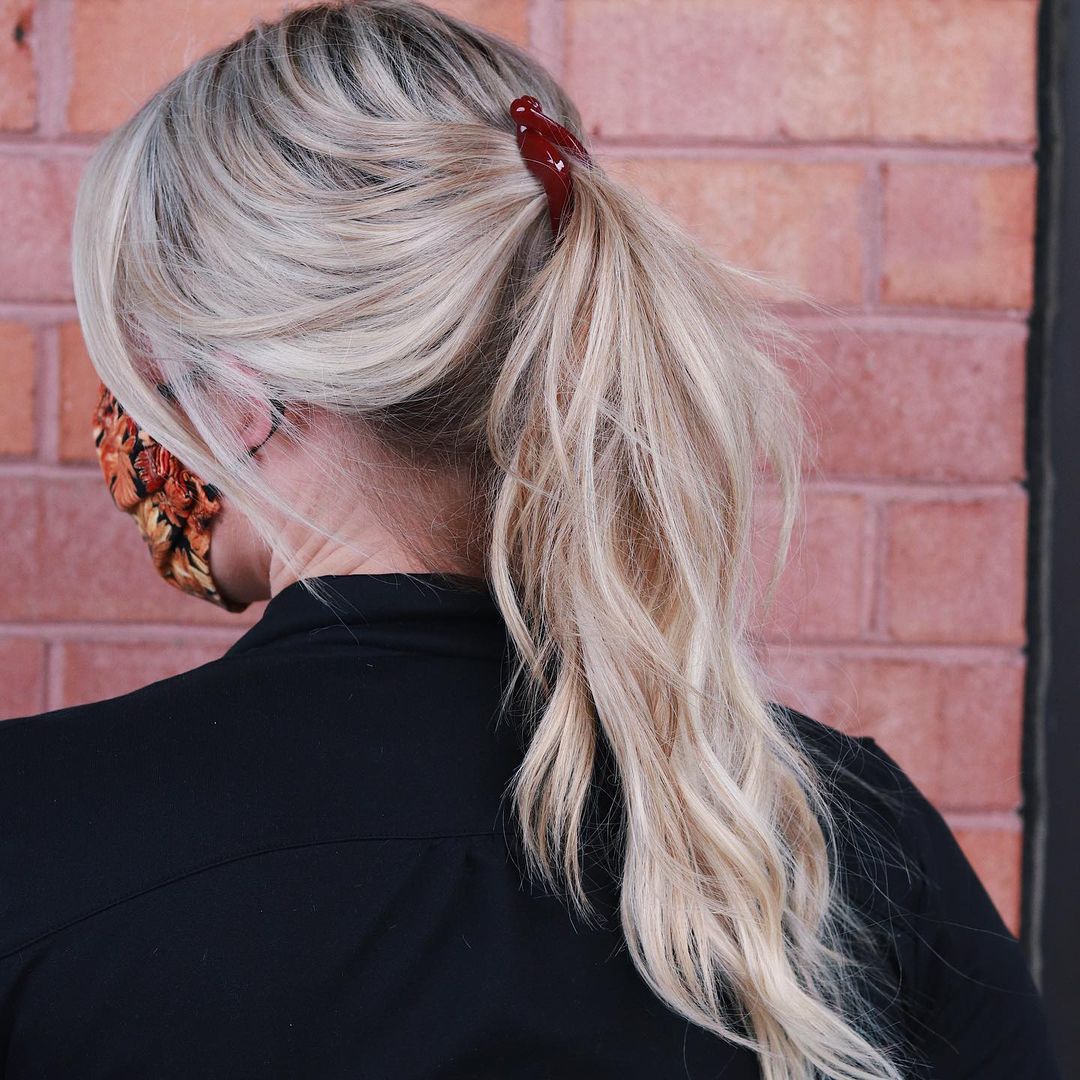 Dealing with flat or second-day hair? Dry shampoo will be a life-save. Plus, it can help add extra grip to your style when using this type of hair clip. We love Dove Care Between Washes Clarifying Dry Shampoo.
2. Half-Updo Hairstyle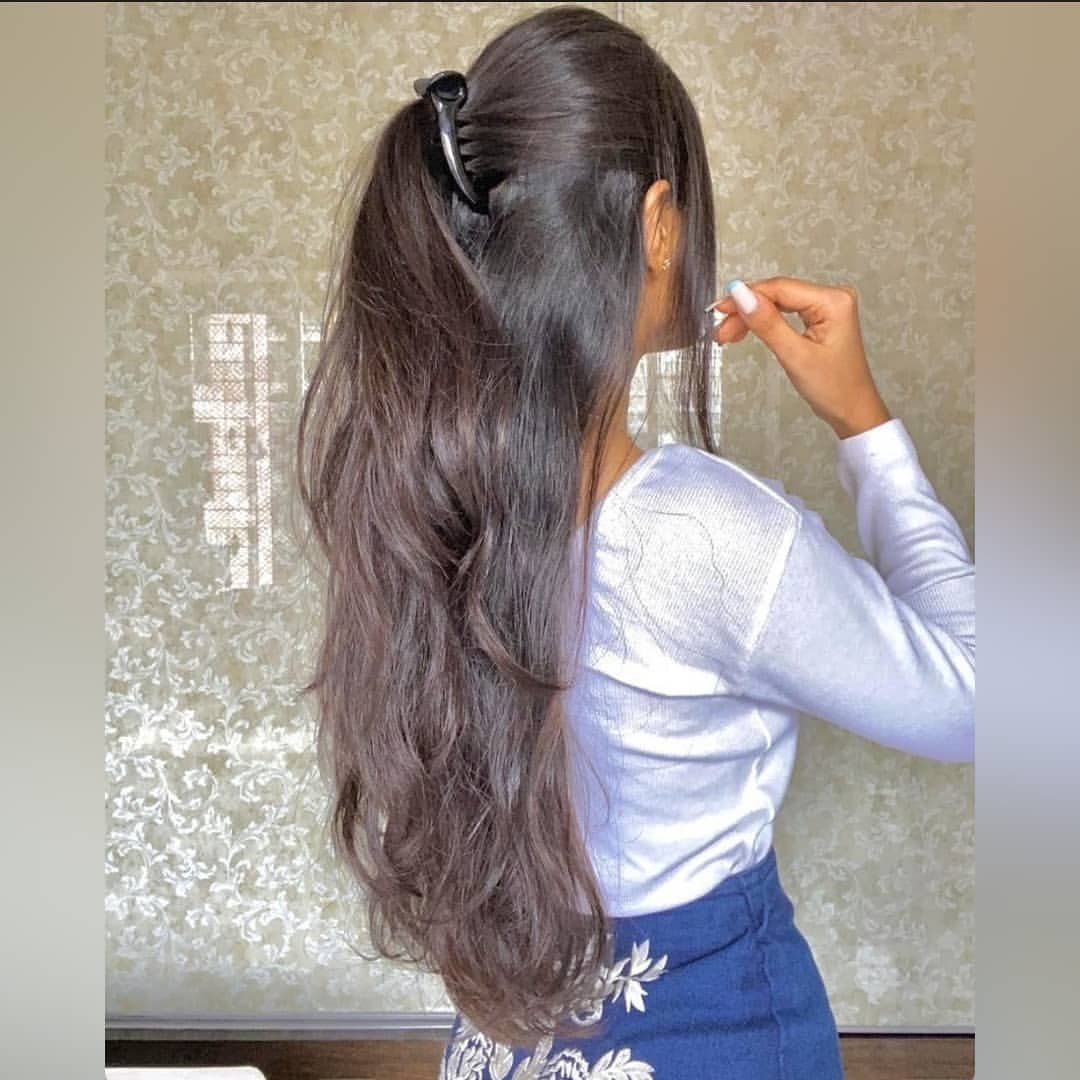 Want to make sure your hairstyle stays in place? Lock it in with hair spray! We love Nexxus Weightless Style Ultra Light Hair Spray because it's buildable, has a soft matte finish, and doesn't make your hair crunchy or stiff.
3. Large Banana Clip
If you want to add a touch of moisture or shine to your style? We love For Every Hair Type Revitalizing Hair Oil because it's the perfect way to finish any style. Apply a small amount to the midshaft of your hair through your ends for additional frizz control, shine, and moisture. Plus, it has a blend of essential fatty acids, argan + castor oils, and Vitamin E to help your hair.
4. Voluminous Bun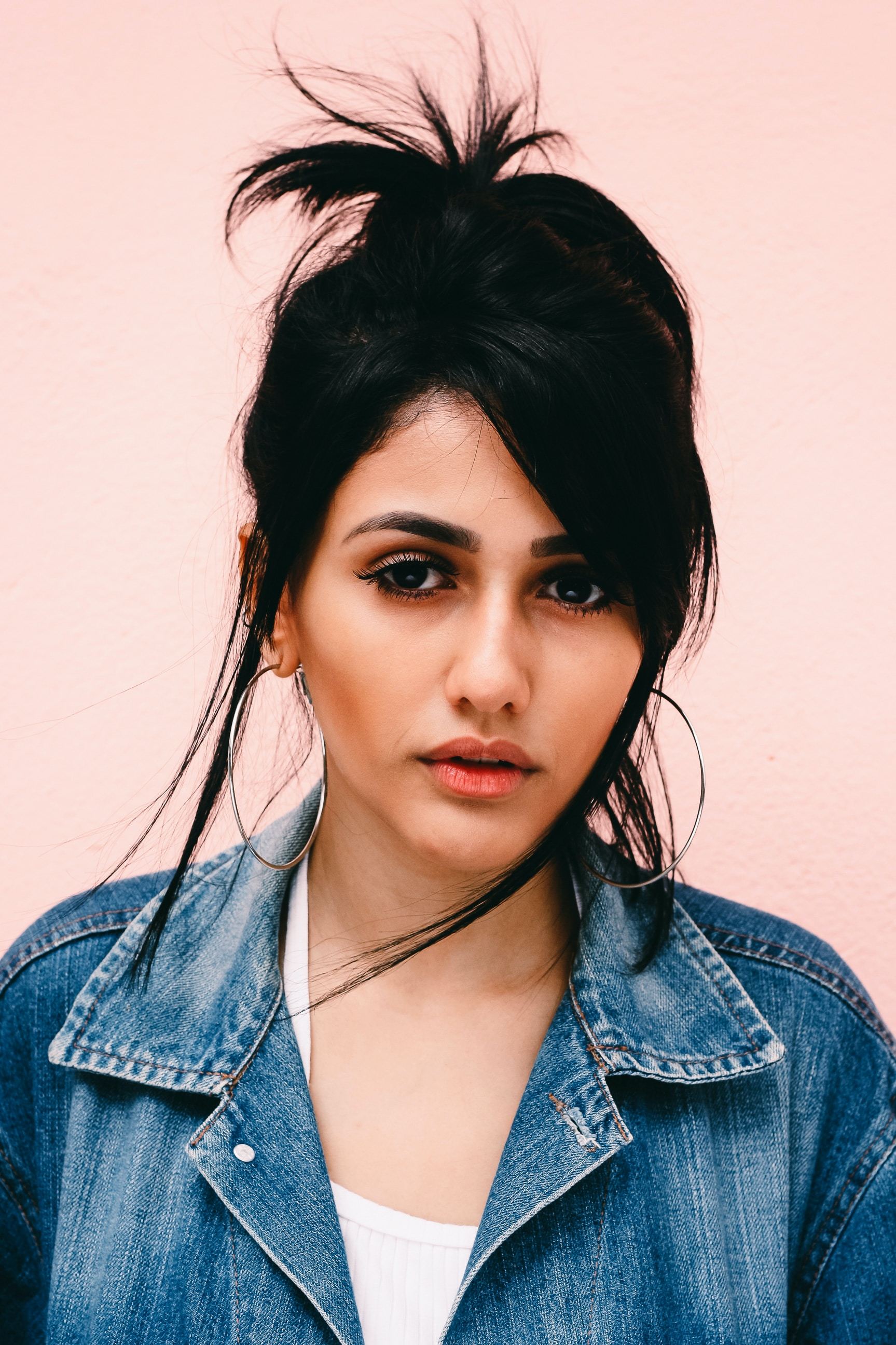 You can never go wrong with a banana clip, even though you have never used it before. To create a voluminous, tousled updo, twist your hair at the back of your head and just simply clip. Loosen a few strands around your face to achieve that effortless look.
5. Natural Hair Updo
Tie a ponytail at the back of your head to make an updo on textured hair. Then take a banana clip, and secure your pony horizontally so your curls flow down at the front.
Whether you want to put your hair up without damaging your strands with a tight hair tie or looking for more unique hair clips, a banana clip is a great option.
Prev Article
Next Article
Gallery
Second-Day Hair: 21 Looks for Second-Day Strands
Rock these Day 2 looks during those can't-be-bothered-to-wash days.
See article
All Things Hair on Instagram