Short Blonde Balayage : 20 Looks We're Simply Obsessed With
The possibilities are endless.
Getting a little tired of your short haircut? We have an easy fix! There are plenty of short blonde balayage hair ideas that can make your look feel brand new again. Adding balayage to your short crop, whether it be a pixie or a grown-out bob, can help add dimension and character to your style.
Short Blonde Balayage : 20 Looks We're Simply Obsessed With
Need help finding ideas? We've got that covered. Scroll through our gallery to enter a world of balayage short hair ideas:
1. Short Blonde Balayage on Afro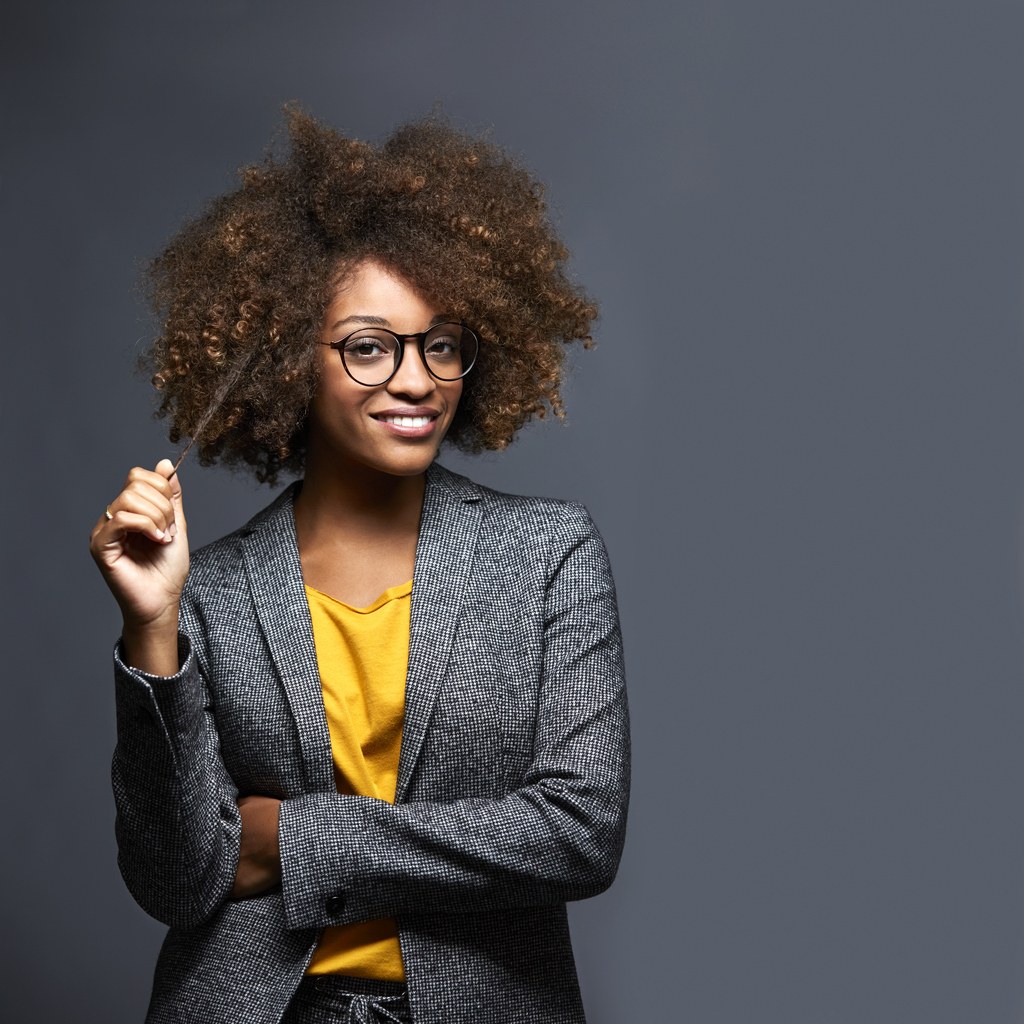 Mix brown highlights with a dark brown base to lighten up your curls. When styling use a gel serum like Suave Professionals Define & Shine Serum Gel.For Natural Hair to add definition and shine to your curls.
2. Short Blonde Balayage Crop
This short hairstyle is blended with blonde highlights and hints of warm brown highlights to create dimension. This hairstyle is the perfect everyday look from work to all your most formal events. Wear this look in a side-swept bang for an elevated effect.
3. Short Blonde Balayage Lob
Update your wavy lob with a few ribbons of blonde highlights. Blend darker highlights with lighter colors for an intricate contrast. Also, this is a great look for anyone who wants to achieve a more natural look with their blonde.
4. Platinum Blonde Natural Curls
Want to try a hair color that makes your natural curls stand out? Try blonde balayage to awaken the natural definition of your hair. This look is beautiful on a variety of hair types from loose waves to coils.
5. Platinum Short BlondeBalayage
Experiment with shades of blonde highlights to create an even more natural effect. Add bleach blonde highlights to add the perfect dimension for warmer seasons.
6. Short Balayage Messy Bob
Make your textured bob stand out with face-framing strips of blonde and balayage. When styling, use a bit of a salt spray, like Love Beauty and Planet Light Hold & Frizz Control Coconut Milk & White Jasmine Hair Spray to create the textured effect.
7. Short Balayage Hair Pixie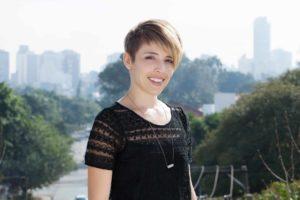 Add a few layers of copper lights to a short dark brown pixie cut. You can even mix deep blonde highlights to dark blonde highlights. This will help to create a unique look that is bound to set trends.
8. Balayage on Classic Bob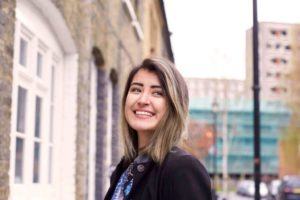 Blonde and brown tones are great for a natural look. Care for your color with a leave-in treatment like The Good Stuff Color Protect Milk. This is the perfect look for anyone who is looking for a subtle change
9. Short Hair Curls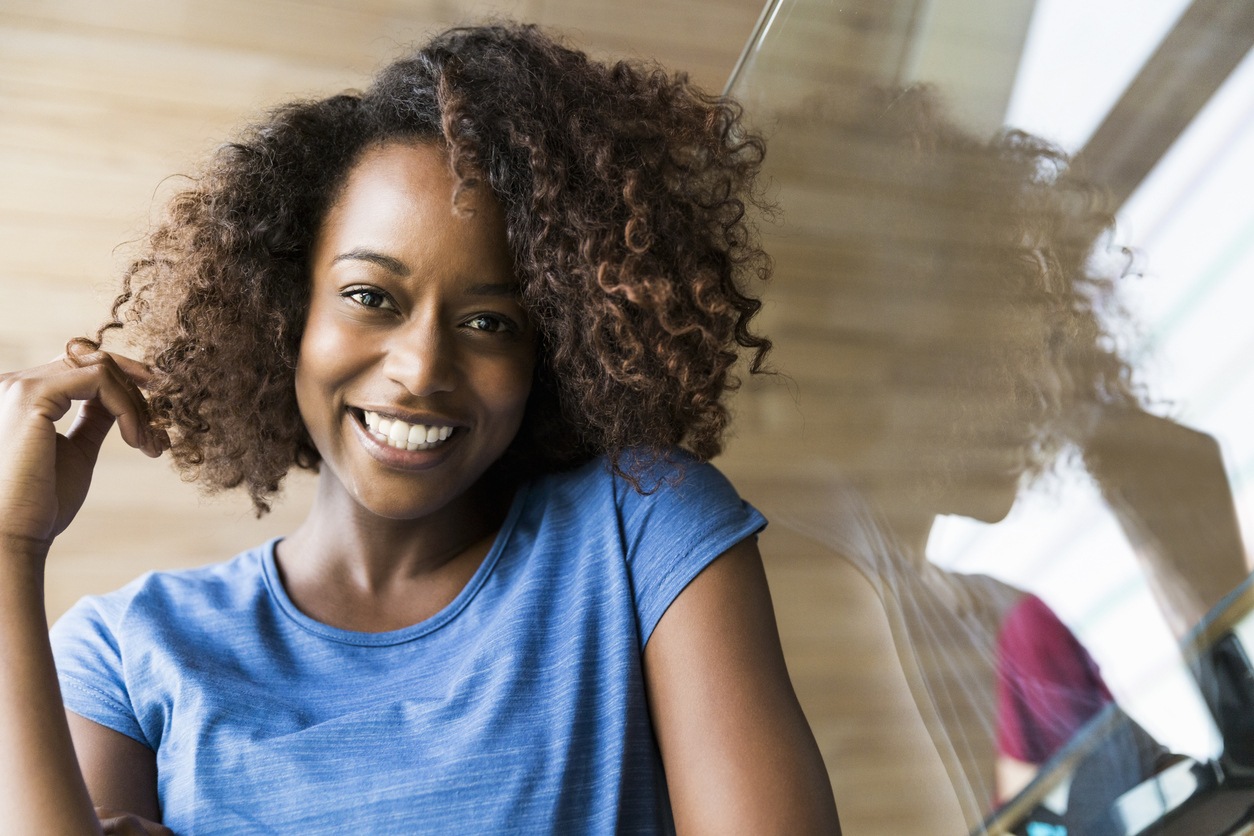 Create a fun look and add dimension to your ringlets with brown balayage highlights. This hairstyle was especially made for curly and coily naturalistas!
10. Short Light Brown Curls
Want something a little more laid-back? Keep it simple with a touch of blonde highlights at the ends of your curls. Unlike ombre hair, this is a style that is a bit easier to maintain overtime. Also for a quick color change, you can easily trim the ends off or dip-dye the ends of your hair.
11. Short Balayage Hair on Dark Roots
The balayage method creates a natural effect against black roots. To maintain body throughout your look, set hair with a hairspray like Dove Style+Care Flexible Hold Hairspray.
12. Light Brown Lob with Balayage Ends
Looking for a simple update for your lob haircut? Go for buttery blonde tones to lighten up your look just a bit. This is a great look for transitioning seasons. If you're ready to darken your look for fall a bit, without completely getting rid of your bright summer color, then this look is for you!
13. Ash Brown Short Balayage Hair
A few hints of ash brown tones mixed in dark brown hair stands is a subtle way to give your hair a stylish update. This is the perfect look for heading back to the office for the fall. A chic yet professional look.
14. Pink Balayage Short Hair
Try the balayage technique to with a fun cotton candy pink hue. Elevate the look with a pink ombre look. As you go lower in your hair look, the pink gets darker for a fun and chic look.
15. Edgy Pixie Blonde Highlights
Looking to amp things up without a drastic change? A hint of copper and blonde tones in between your fringe adds a fun element to your look. If you love the subtle change, you can take it up a notch and add the highlights to more layers of your hair.
16. Short Pixie
A few reddish tints warm up the look of a dark chocolate base. This is a great way to simply accentuate your everyday look especially if you have a short bob or bowl cut that you may feel needs some spice to it.
17. Red Balayage with Blonde Highlights
These reddish-orange highlights create the illusion of auburn on dark brown hair. This is another gorgeous shade especially if you are looking for your new perfect fall + winter shade.
18. Short Blonde Balayage on Relaxed Hair
Want to refresh the look of your straight hairstyle? You can try the balayage effect at the front of your hair. We love a fringe with detail. Who knows? You may be inspired to take this look and hair color beyond your bangs.
19. Straight Hair Balayage
Add a subtle hint of color at the ends of your hair to revamp your look. A gorgeous ombre look like this is simply and timeless and rarely ever goes out of style.
20. Shoulder Length Balayage
Jazz up your shoulder length hair a little with a hint of blonde balayage. This is a gorgeous color for medium length or shoulder length hair.
Prev Article
Next Article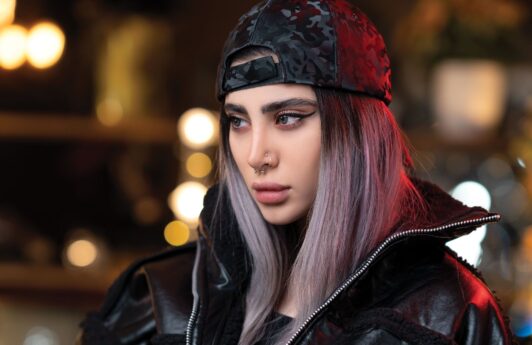 Gallery
20 Balayage Straight Hair Looks From Subtle to Striking
A gallery of balayage winners to inspire your new look.
See article
All Things Hair on Instagram