15 Trending Hair Colors for Black Women Taking Over Social Media
Have some fun with that 'do!
Like any other hair color choice, the best hair color for black women depends on a lot of different factors. If you are currently on the hunt for the best hair color for your skin tone or are you just ready to take the plunge and try something new for a change, here are some trending colors to consider including honey brown hair on black girl, red hair, blonde hair, and more.
Hair Color for Black Women: Current Trending Colors
Whichever color tickles your fancy, we urge you to try it. If you're on the skeptical side of the fence, look for women with similar skin tones as yours, and with the hair color you want, to get an idea of how it may look on you. While experimenting with new hair color is fun and exciting, there's nothing worse than ending up with a dye job you hate and having to book a really expensive hair appointment to color-correct it. Below, we've rounded up some of our top game-changing hair color ideas :
1. Red Hair
Looking for a color that pops? You can't go wrong with red. Try out this color-block style, or take the plunge and go full-on. If you need help looking for the right shade of red for your skin tone, use this simple guide.
2. Honey Brown Hair on Black Girl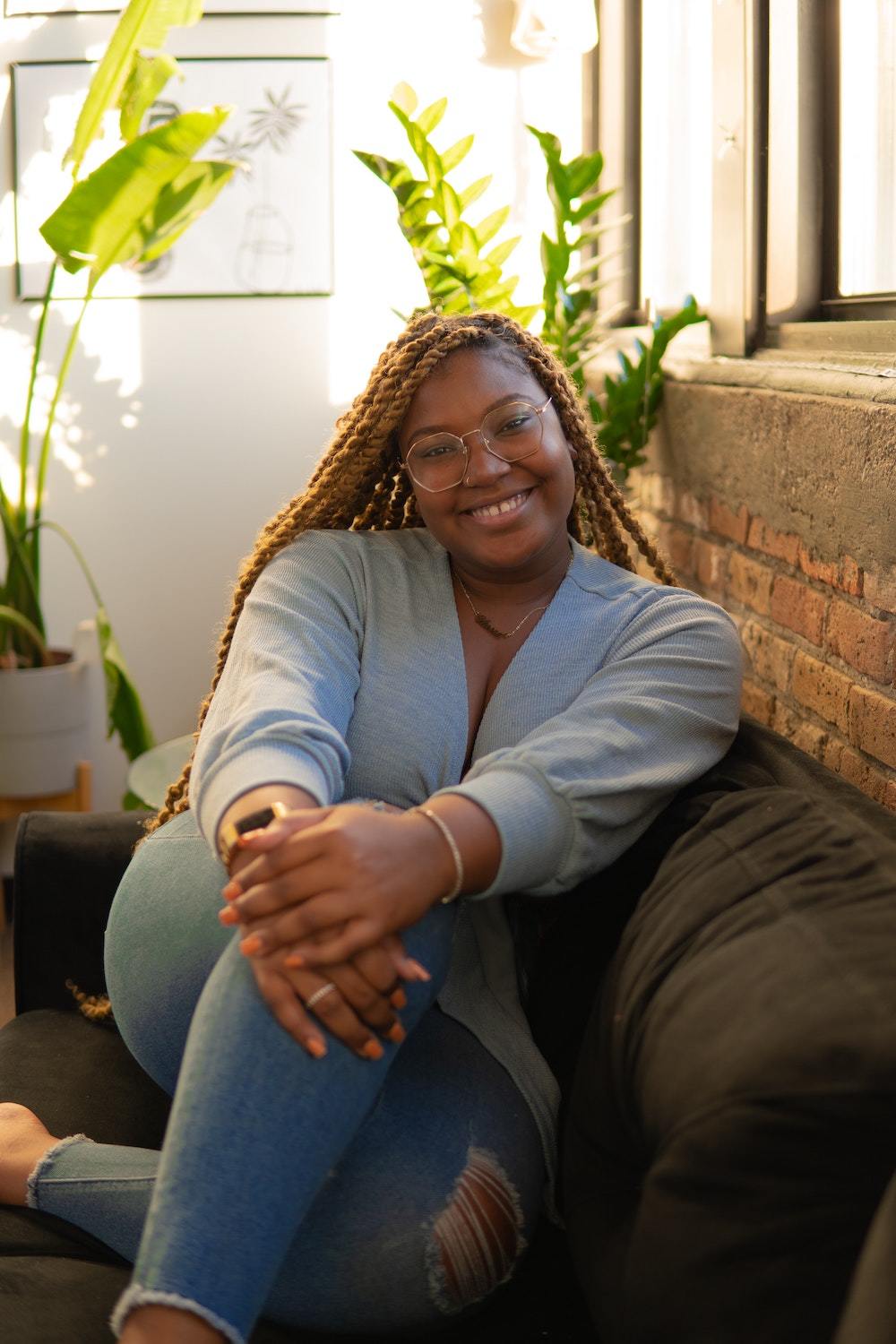 Light brown hair is one of those timeless colors that can work for any skin tone. For a more natural look, opt for altering the color of your base. Try a warm brown hue like chocolate brown, with light brown ends.
3. Jewel Tones
If you want to experiment with a fun trend, opt for jewel-toned hues. The colors pop against any skin tone and are great when you're in the mood for making a statement with your hair.
Also, don't forget to supplement your shower routine with a color-safe wash and care system to prolong the vibrance of these shades.
We love SheaMoisture Purple Rice Water Strength & Color Care Shampoo and Conditioner, as it helps infuse shine, moisture, and softness into hair, too.
4. Dip-Dyed Honey Brown Hair on Black Girl
Add a subtle change with a bit of color at the ends of your hair. This small detail can add dimension to your locks. The best part? When you're tired of it, just chop the ends off.
5. Dark Brown Hair Black People Hair Color
If you're looking to make a subtle change to your hair, you can't go wrong with a dark brown hue. We love how this Black people hair color looks black in low light conditions but once the light hits you, you see how chocolatey it is!
Keep your natural strands moisturized and full of the body by washing with Dove Amplified Textures Hydrating Cleanse Shampoo and Super Slip Detangling Conditioner.
6. Copper & Honey Brown Hair on Black girl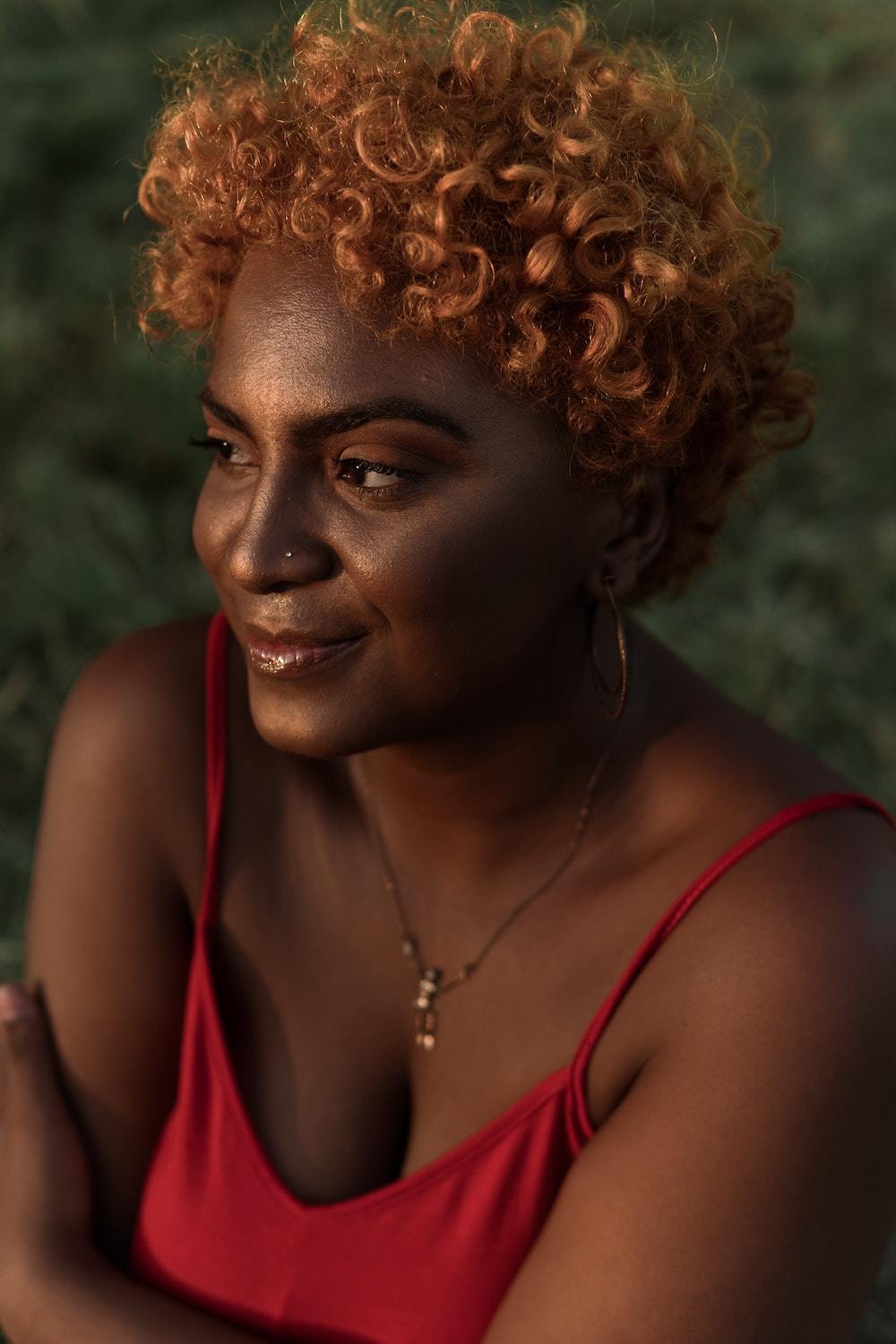 Go for a copper color to brighten up your look. Warm tones are trending for 2022 and this shade of red is will definitely have heads turning. We love this unique shade and its ability to give your entire look an all-around healthy glow.
7. Auburn Hair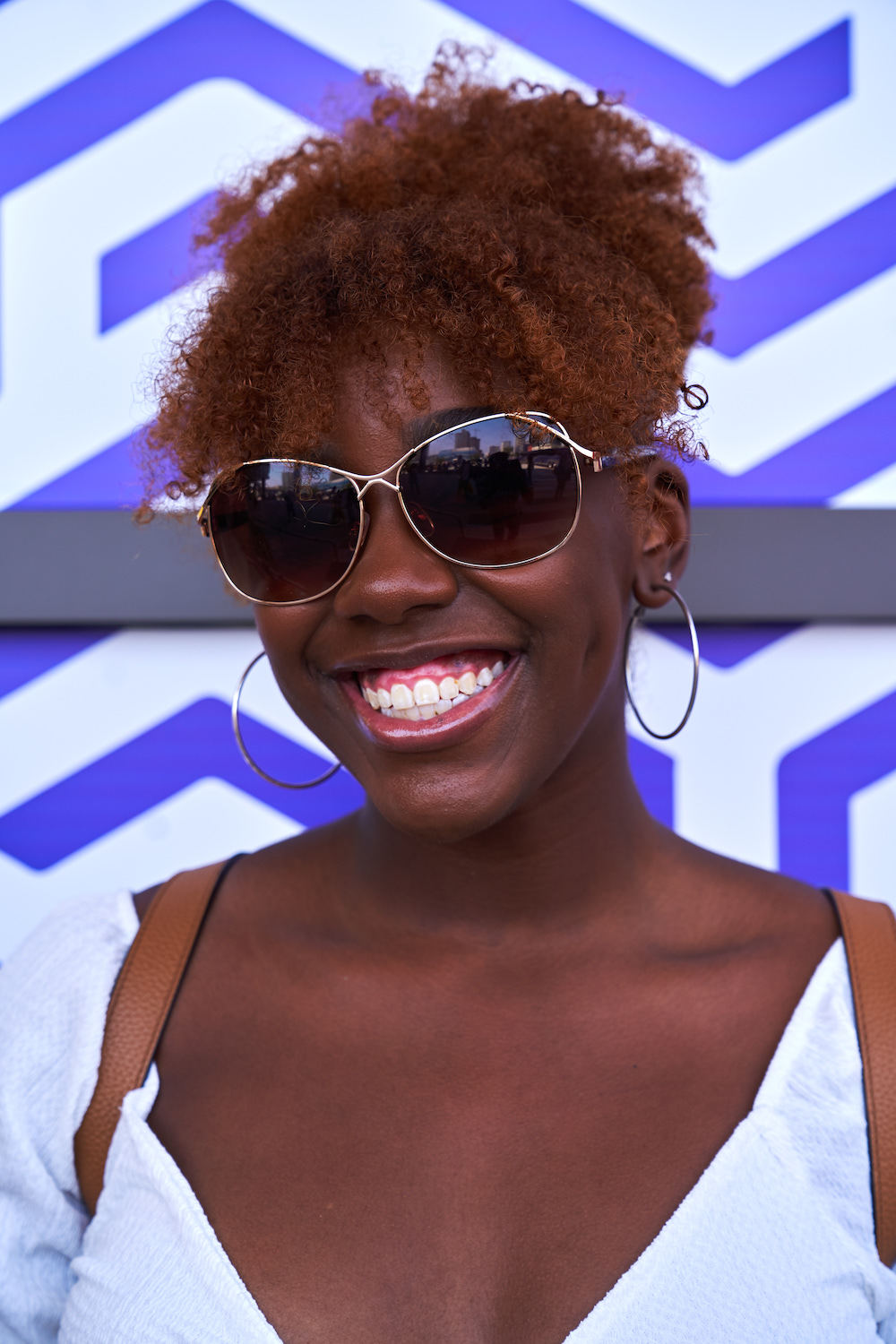 For many, auburn hair may be just a slight update. However, it can still make a difference to your overall look. If you're going for auburn, be prepared to see how much your skin glows against the hair color!
Editor's tip: Just in case you need more help in the shine department, worry not: a hair oil can totally help get you that gleam you need. We love the moisturizing properties in The Good Stuff Frizz Control Oil, especially when working through the ends.
8. Colorful Box Braids
This is a fun take on box braids and a great way to experiment with different hair colors without the commitment. Even just adding a pop of color on a few strands can dramatically change your look.
9. Jet Black
Some women love to have their hair jet black. You can totally do this at home with a semi-permanent hair dye or permanent box dye. this color is great for the ladies who don't want to deal with bleach but still want to change up their color.
10. Blonde Hair
If you didn't notice already, we are advocates of power hair. Don't be afraid to experiment with bold hair colors like blonde. Blonde hair against the skin tones of Black women exudes a strong and bold vibe.
11. Blonde Highlights with Honey Brown Hair on Black Girl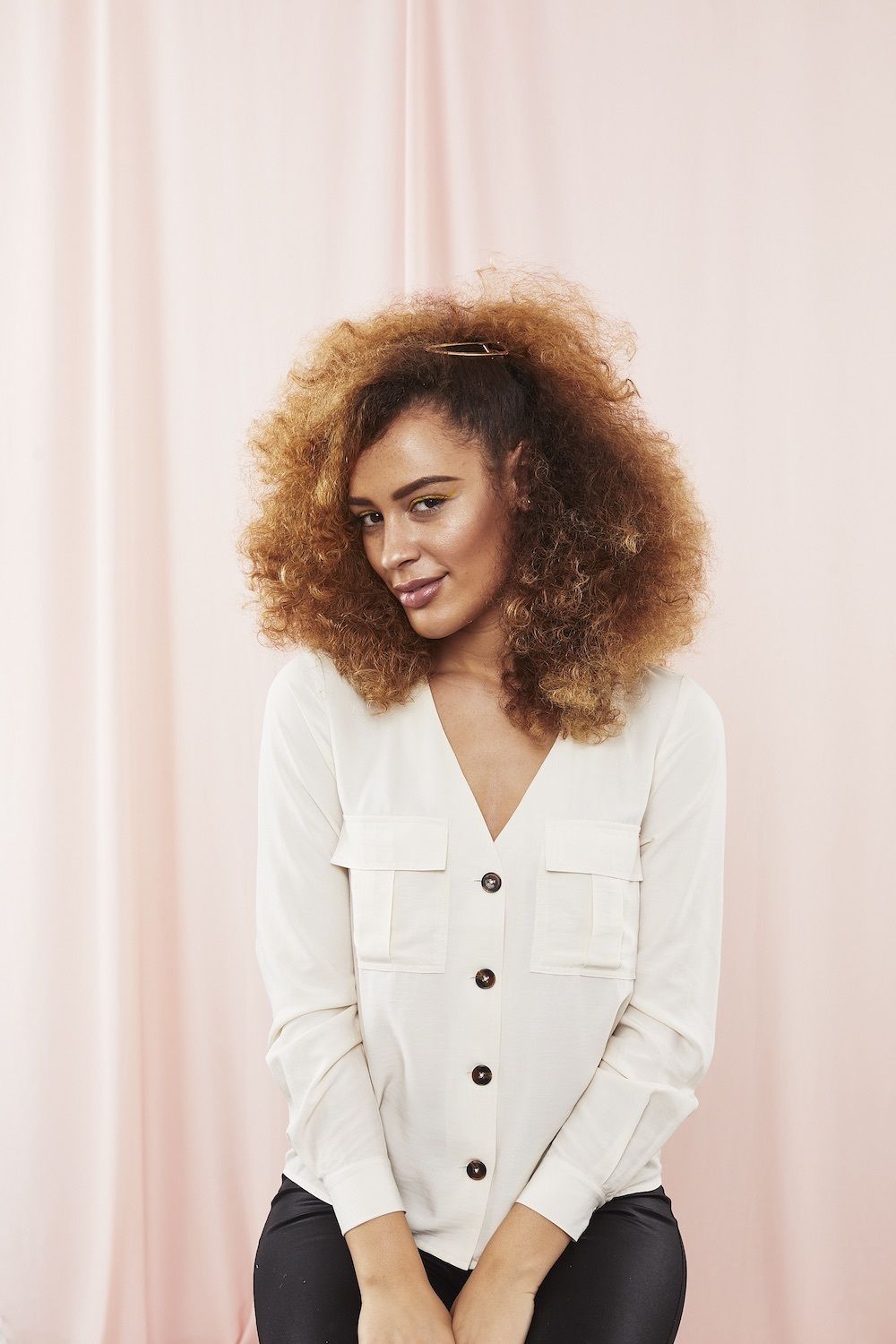 Create even more warmth by adding blonde highlights to your hair. Highlights can become even more versatile on natural hair as doing a brushed-out style will create a completely new look as the blonde adds the perfect contrast to a darker root.
12. Red Wine Color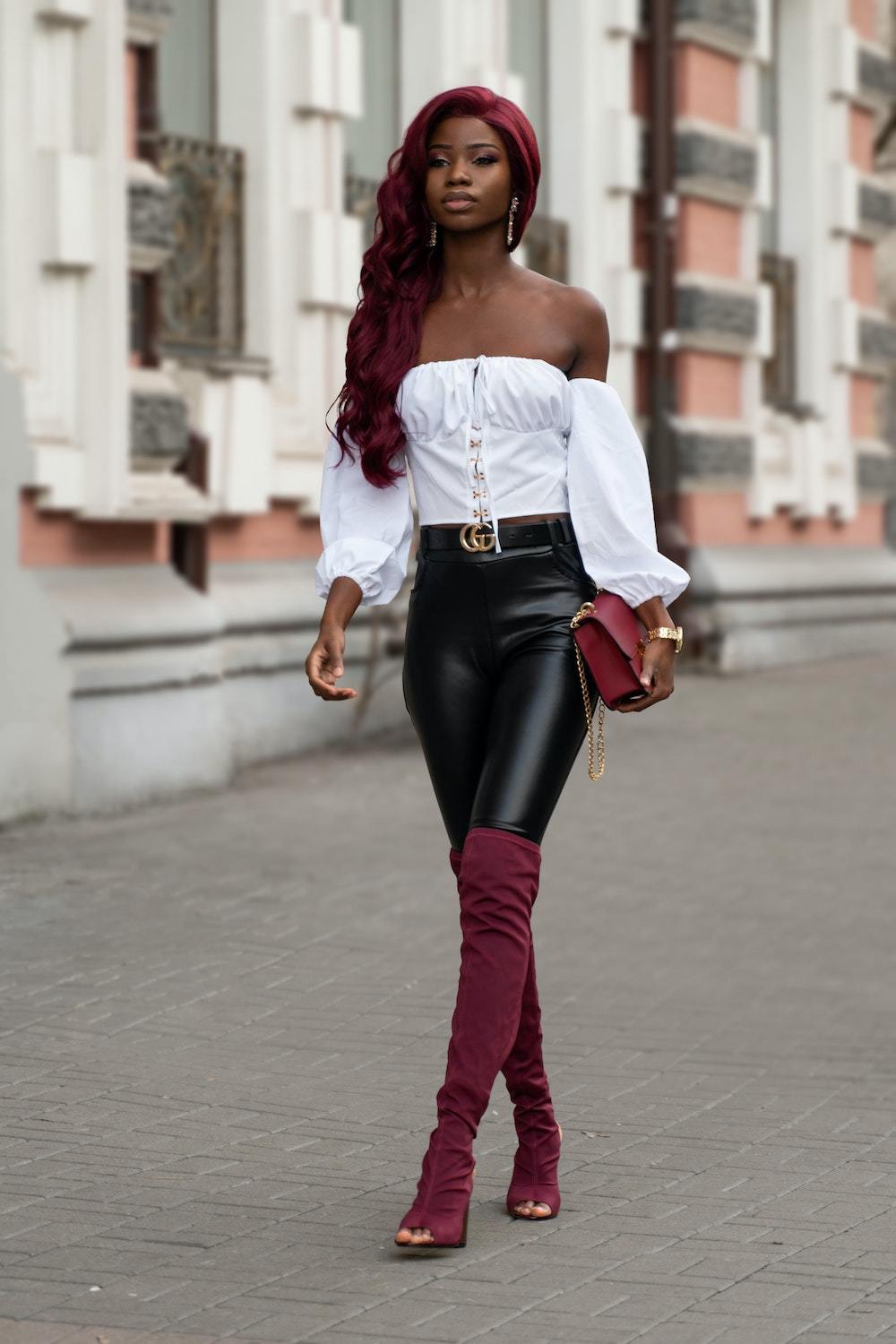 We highly recommend a deep red color for those looking to harness all the sultry and romantic vibes. This shade is the pop of bold you didn't know you needed, until now.
Make sure your wig is set and secure by using SheaMoisture Wig & Weave Tea Tree Oil & Borage Seed Oil Bonding Glue.
13. Two-Toned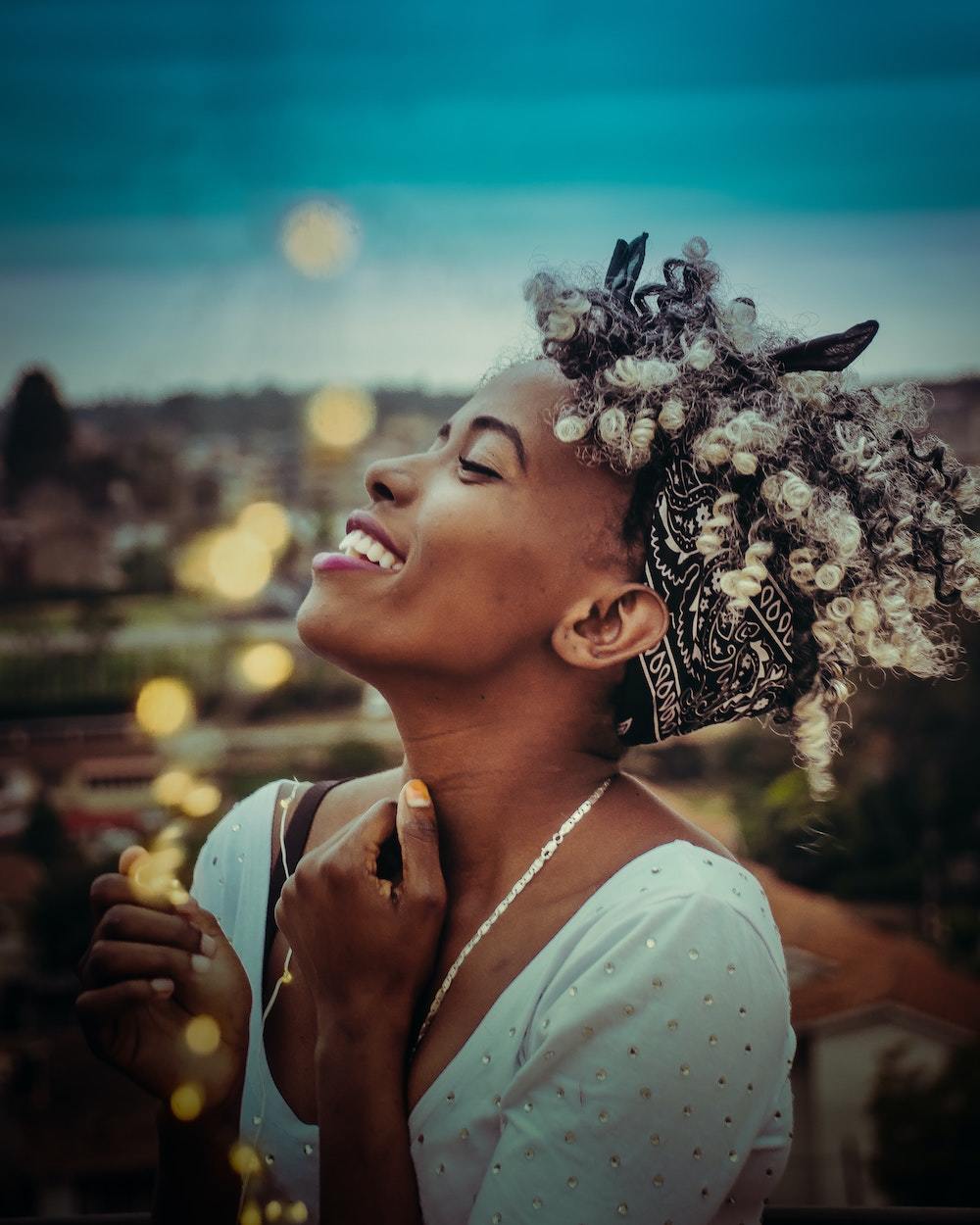 Take your color to the next level by trying out a two-tone look. These colors don't have to be totally different, but if you really want it to pop then why not go for a combo like black and white?
14. Golden Blonde Hair Color for Women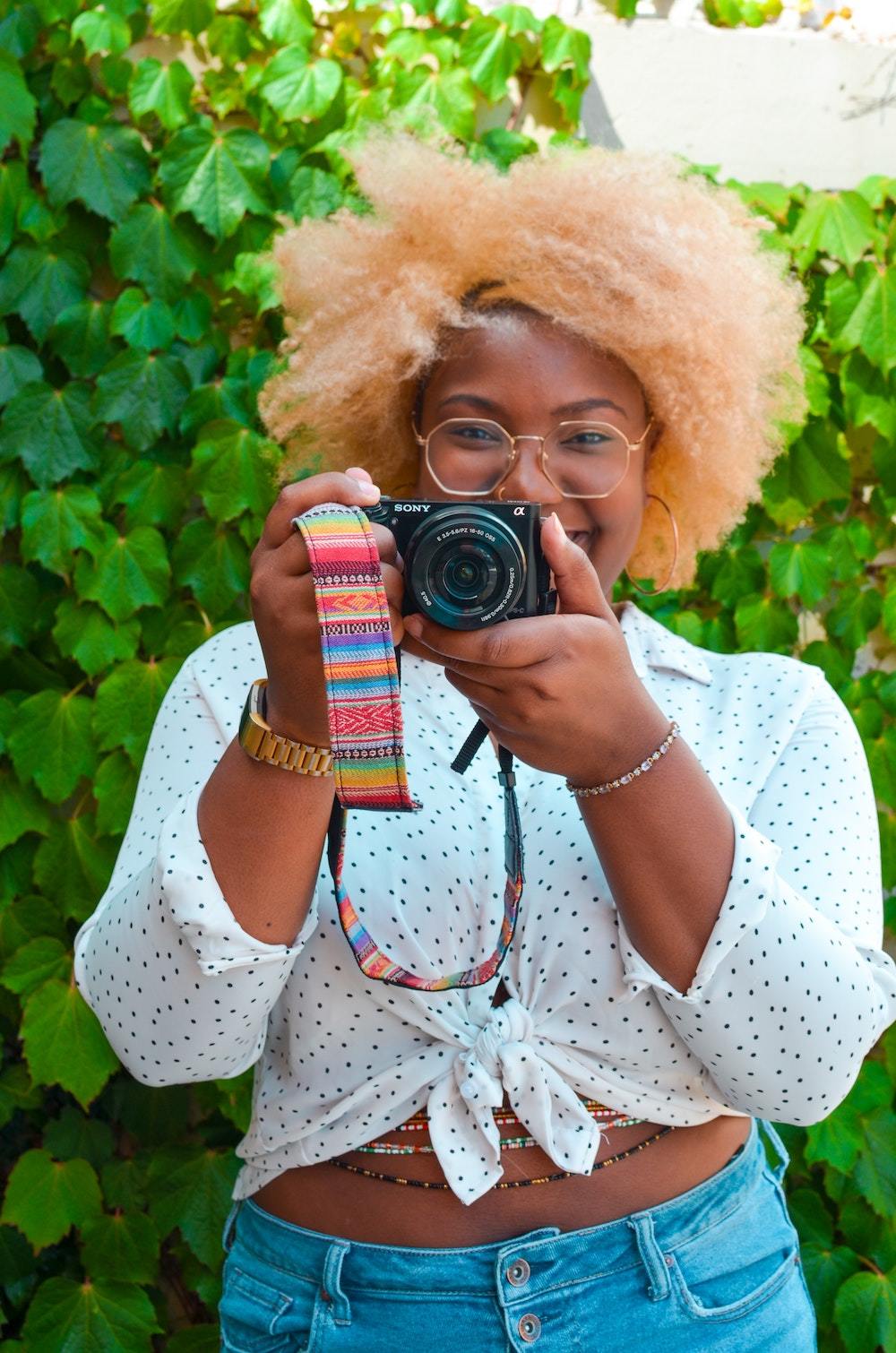 Embrace the warmth of a golden blonde color. We love this hair color for women during the summer as it adds so much warmth to your overall color–both hair and skin. This shade is perfect for anyone looking to take on a serious shade of blonde.
15. Silvery White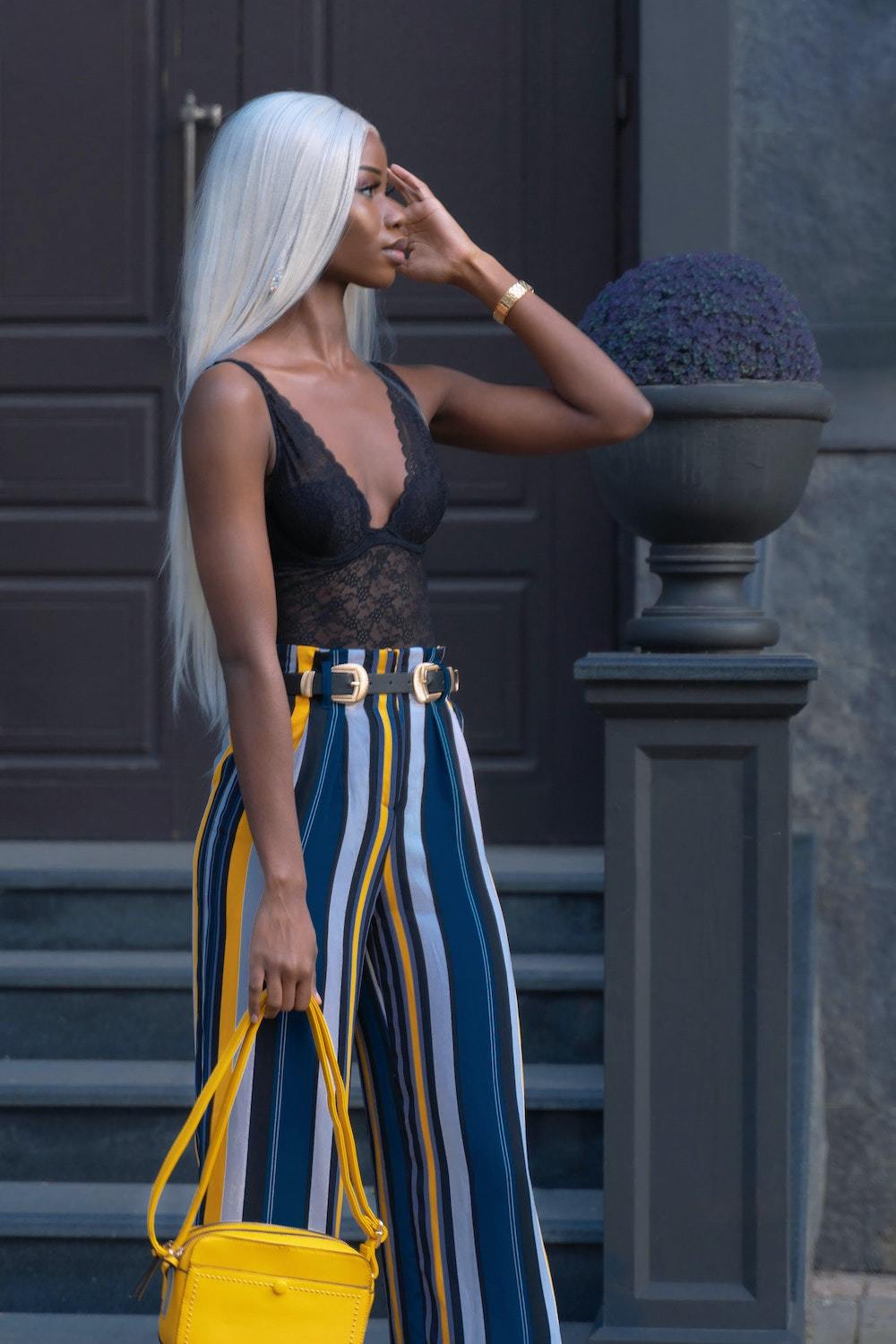 Silver had its moment a couple of years ago, and it's not hard to see why. Go for this throwback shade if you want something edgy yet wearable. It's perfect if really want to make a statement.
There are so many amazing hair colors for Black women trending for 2021. The options can be overwhelming, but we know you'll find something perfect!
Prev Article
Next Article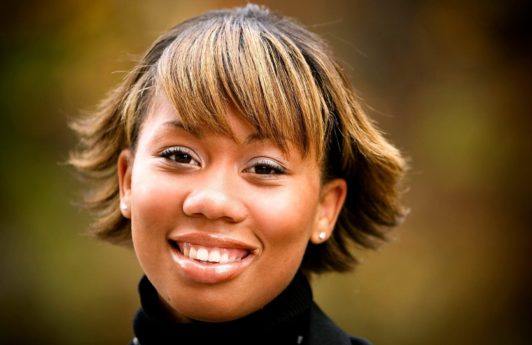 Gallery
10 Ways to Wear Blonde and Brown Hair
We're loving the ever-popular combo of blonde and brown hair... with good reason.
See article
All Things Hair on Instagram