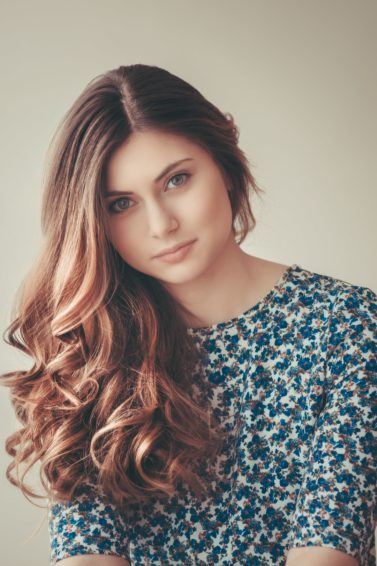 How to Pick the Best Curling Wand Sizes and Curly Style Inspo to Try
How to get the curls of your dreams.
Every woman has that one dress that always looks good, a shade of lipstick that's forever flattering and a certain way of styling her hair that makes her feel like she can conquer the world. Personally, when my hair is freshly curled and sprayed in place, I feel like there's nothing I can't handle. The silkiest and softest blowout can't rival the feeling I get from the volume and texture I get when I curl my hair. I feel put together and confident. When it comes to creating my curls, curling wand sizes play a big factor.
Today, we're walking you through different curling wand sizes and explaining what kind of curls you can achieve with each one. We've also included some of our favorite products that we use to make the most of our curls.
Hair Wand Sizes: What's the Right One for You?
The wand size you use determines how your curls turn out, so it's important to make sure you're using the correct size for the type of curl you want to achieve. Keep scrolling to find out what wand sizes are best for what type of curls.
1. ¼ -Inch Curling Wand
The 1/4 inch curling want is best when you want to fake naturally curly hair. yes, it is possible to fake natural curls. The secret to nailing a look that doesn't seem like you put hours into it is using a tiny ¼ inch wand curling iron  is mousse.
Start by applying Suave Professionals Captivating Curls Mousse Cream onto your damp hair. Let your hair air-dry to take advantage of whatever natural texture you already have going and get ready to curl. Section your hair off and curl it layer by layer. The trick to making it look like your hair dried like this is alternating the direction of your curls. Hold each curl on the barrel for thirty seconds, let it slide off into your hand and hold it there for another thirty seconds. Finish off with a spritz of hair spray.
2. 1-Inch Curling Wand
Follow these guidelines for a headshot-worthy hairstyle.Voluminous, runway-ready curls require a one-inch wand curler and a little bit of practice. The top of your hair will stay silky smooth while the bottom half gets all the curling action.
Start by protecting your hair with TRESemmé Thermal Creations Heat Tamer Spray. These curls begin at your jawline and extend all the way to the end of your strands. Wrap your hair around the barrel and hold it for 30 seconds. Once again, let the curl stay coiled in your hand while it cools. Once you've curled all your hair, shake it out to loosen your curls and spritz them with hairspray to keep them in place.
3. 1 1/2-Inch Curling Wand
This style is the quickest to create and is perfect for a beginner. Wrap your strands loosely around the 1 ½ -inch barrel of a hair curling wand, then let your hair fall as they cool. Comb your fingers through your waves and rock this style product-free. It's the best way to add some visual interest and deviate from your usual style, without going overboard.
Curling Wand Hairstyles: Different Curls For Different Girls
Need some style inspo for your curling wands? Keep scrolling to find curly hairstyles you need to re-create stat.
1. Loose Tousled Curls
We love the look of these loose curls! They're formal enough to make it look like your hair is done but totally not stuffy. The easiest way to get this style is to use a 1-inch curling wand to quickly curl the bottom half of your hair. This gives an easygoing look to this hairstyle! Just don't forget that anytime you curl your hair, it's always best to first prep your hair with a heat protection spray.
2. Big, Voluminous Curls
To create these bodacious curls you'll need one of the larger curling wand sizes and a slew of bobby pins or hair clips. Take the curling wand and curl small sections of hair with the barrel held horizontally. When the hair has heated through, pull the section off the barrel and pin into a pin curl while it's still hot. This helps you keep the large curls (so they don't just fall out) and gives you mega volume.
3. Messy Curls
We love the look of messy but defined curls for winter formals, as they add an extra element of fun. For this style, you'll need a 1-inch curling wand. Curl all of your hair in the same direction and let the curls cool off before running your fingers through to separate the ringlets. Then, to set your style into a messy but put-together look, flip all of your hair over and mist with TRESemmé Flawless Curls Hair Spray. It will help you get volume and achieve a trendy, piecey look.
4. Tight Curls
For extra-formal curling wand hairstyles, you'll want to go for a smaller barrel size, around 1/2″ or 3/4″. The smaller the barrel, the tighter the curl! For a more polished wave, curl all of your hair in small sections, and all in the same direction. To keep the tightly coiled look, don't brush out the curls or loosen with your fingers, and instead let them lay exactly how they come off the barrel and align them neatly.
5. Braided Loose Curls
We love the boho hippie vibe of these loose curls in a braided half updo. To get these barely-there curls, use a large barrel curling wand (1.5″ to 2″) and use it to bend the ends of your hair, as opposed to truly curling all of your strands. You can follow this tutorial to recreate this super fun braided half updo.
6. Flowery Half Updo
This pretty flowery half updo is absolutely made to be worn with mermaid curls. Fashion the top half of your hair into the half updo first, then start curling the bottom half of your hair. For the ultimate mermaid hair look, you'll want to create sections with different amounts of curl. To get the look, use your standard one-inch curling wand to curl randomly sized sections of hair.
7. Big Teased Curls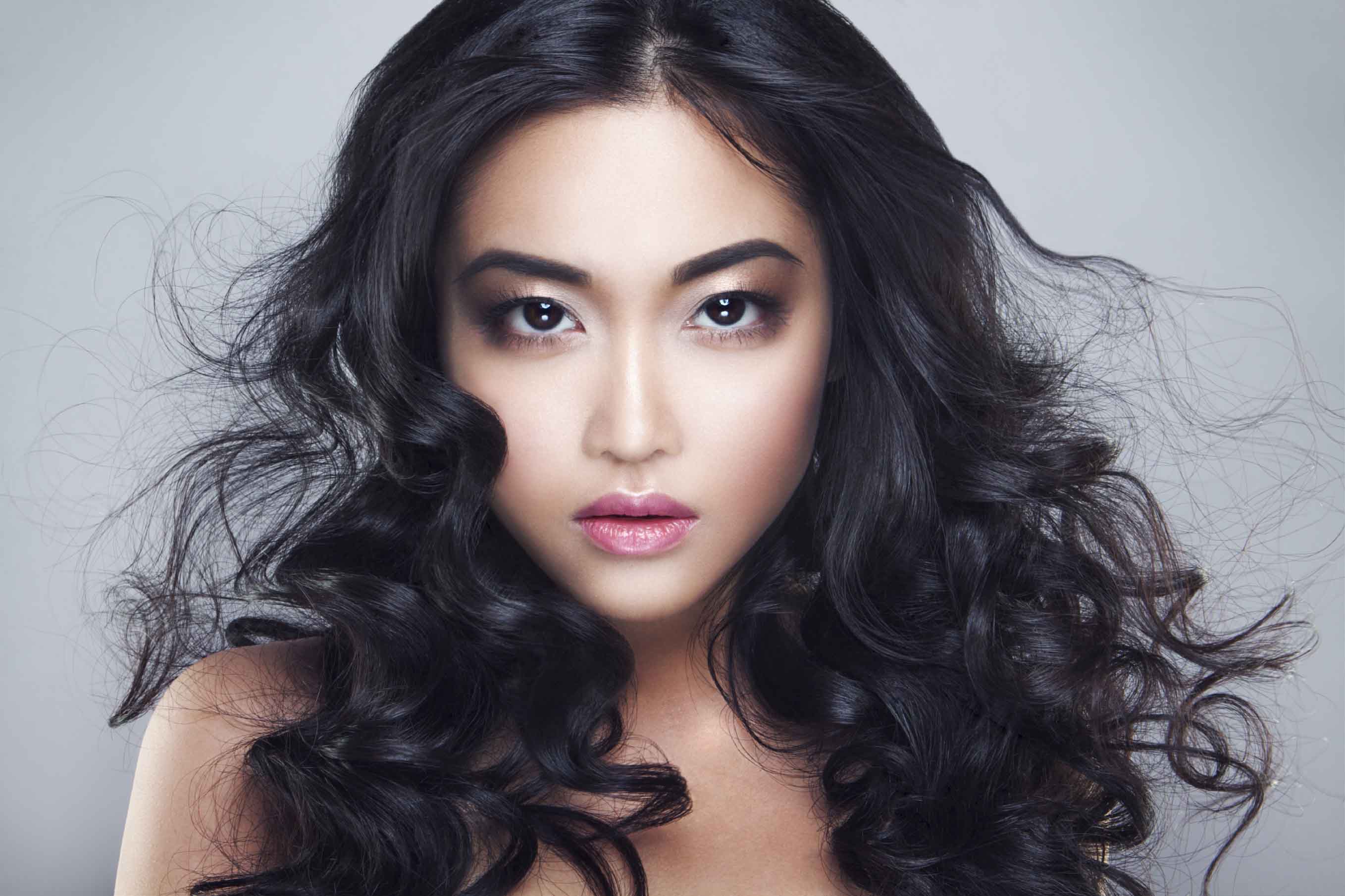 To get this truly huge hair look you'll need to start with wet hair. Apply a volumizing mousse to help you to achieve massive volume when styling. Then use a 1/2″ curling wand as your curling wand sizes to curl your hair, starting around your ears. To amp up the volume even further, use a teasing brush to backcomb through the length of your hair.
Whether you want very tight, natural-looking curls or voluminous waves, the correct sized curling wand will make a huge difference in the type of style you achieve.
Prev Article
Next Article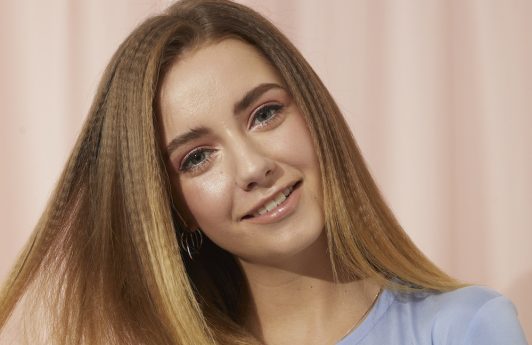 Tutorial
Tutorial: How to Use a Crimper + Heatless Option to Create a Crimped Style
Crimped hairstyles are back and better than ever! Learn more about how to use this classic hair tool to create stylish crimps.
See article
All Things Hair on Instagram