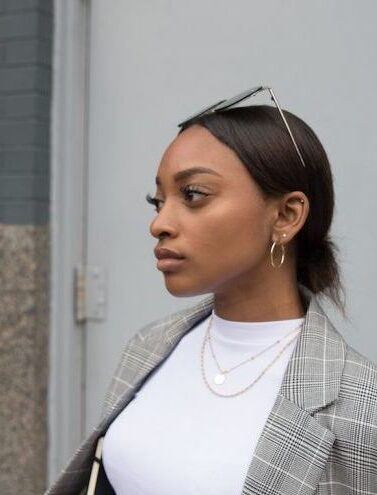 Quiz: Should You Get a Keratin Treatment?
We'll help you decide with these tips!
There are so many popular hair treatments to choose from these days: Brazilian blowouts, thermal reconditioning, keratin hair treatments, and so on. However, choosing the right one for you hair needs can be really tricky. The best keratin treatments work to transform unruly hair while giving it a silky, frizz-free and straight finish. Smoothing keratin is great for someone that loves straight styles or just wants to relax the kinks of their hair texture temporarily. Bonus: it's completely safe if you have color-treated hair! 
Although this treatment is favored by those who want to change the natural wave or curl in their hair and prefer a straight style, that's not the only way to determine if you should try it. Your lifestyle, favorite hairstyles and its ability to withstand frizz on a daily basis also play a major part in the decision-making process. 
Deciding on a Keratin Treatment? We Got You
To determine if this keratin protein treatment is right for you, learn from our insider advice to see if your day-to-day styling routine, as well as your hair concerns, make you a candidate for a keratin hair treatment that might just help keep your frizz at bay. Read on:
My perfect-hair-day style includes a look that is frizz-free, but I love to workout. Is this a good idea?
You're a girl on the go, and with that said you seem to be very active and tend to bust a sweat often on the regular. This can shorten the lifespan of your hairstyle. We suggest trying out a keratin hair treatment to fight frizz and extend the longevity of your straight hairstyles. But you may want to lay off the gym sessions after getting the treatment, just for a few days.
Your next hair washing post-treatment shall be a breeze. Your hair will dry much quicker cutting the time you spend styling your hair in half! When you're back to working out, use a dry shampoo, like Suave Professionals Keratin Infusion Dry Shampoo, to soak up any excess oils in between hair washing.
I love heat styling but breakage is one of my biggest hair care concerns. Should I try keratin?
Breakage and frizz seem to be a huge concern for you, so a keratin anti frizz treatment could be a great fit. Keratin for frizzy hair work to smoothen and straighten your hair texture. And since you love to heat-style, you should book your appointment ASAP! Especially if you have curly hair that's susceptible to an episode of frizz, turning your at-home flat-iron hair session into a chaotic mess. With this hair treatment, you'll be able to give yourself salon-worthy blowout styles right at home. Post-treatment, you can use a wash-and-care system formulated with keratin to gently cleanse and condition your hair.
Try out Suave Professionals Keratin Infusion Smoothing Shampoo and Conditioner. We love how this formula also helps keeps hair smooth and shiny.
Not sure if I want to try a keratin treatment. Are there any at-home hair care systems I can try?
You may be still on the fence about getting a keratin treatment and that's totally fine! In the meantime try out a wash and care system that reduces frizz and provides smooth styles. TRESemmé 7 Day Keratin Smooth System is right up your hair care alley! This hair care system is a heat-activating smoothing treatment that works with the heat of your flat iron to transform your hair and lock in your style between washes.
No need to for the commitment of permanent chemical treatment. Try this out first. You'll love how this treatment lasts for up to seven days! Some of the amazing hair benefits include durability, smoothness and humidity resistance. Sign us up!
Are you thinking about getting a keratin treatment? Be sure to share the results with us over @AllThingsHairUS!
Prev Article
Next Article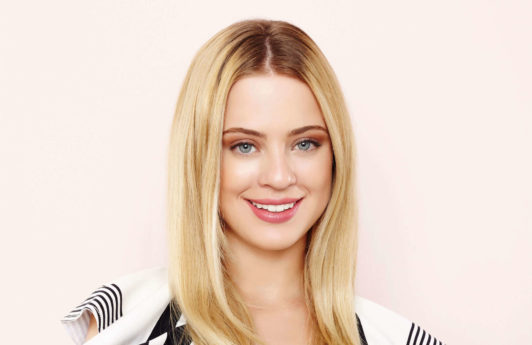 Article
What are the Differences Between a Keratin Smoothing Treatment at Home vs. a Salon Option?
Smooth locks can be yours with a keratin treatment! Discover which option is best for you.
See article
All Things Hair on Instagram