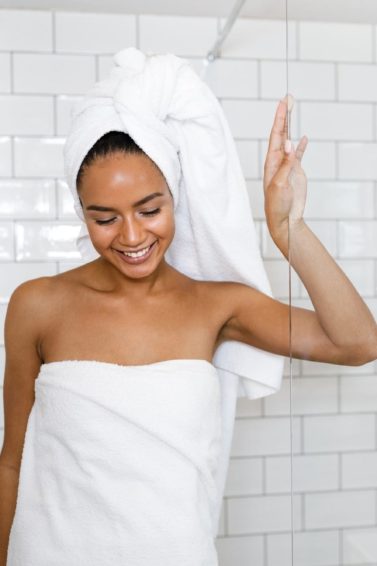 The One Miracle Product You Need In Your Shower This Season
An inexpensive and easy-to-use investment for your strands. 
This miracle product will have you revamping your list of must-have beauty products you'd want with you if you were stuck on a desert island. Alongside your go-to mascara and your holy grail lip balm, you'll find space for this hydrating conditioner that is truly a game changer when it comes to keeping your strands moisturized. If you're going to invest in one hair product this summer, let this hydrating miracle product be it. And while you're at it, clear a permanent space on your shower shelf because this one is a keeper:
The One Miracle Product You Need
While we've seen our fair share of moisturizing hair products and regularly do the most to drink enough water throughout the day to keep our skin, hair and bellies happy, sometimes we need to call in backup. Suave 2-Minute Intense Moisture Super Conditioner is our go-to product for when our strands are feeling a little dehydrated. There's no part of our body that doesn't benefit from some extra moisture and our hair is no exception. The summer is an especially important time to pay attention to hydration.
This conditioner is expertly crafted and intentionally formulated to be one of the most intense conditioners you'll ever try. It supercharges your hair as it coats each and every strand and provides a deep and unparalleled conditioning experience. You'll feel the results during and immediately after your first use and notice how soft and hydrated your strands feel.
One reason that a lot of women hesitate to use hydrating products like this one is because they're worried about the treatment weighing their hair down. This conditioner is formulated to spread fast and absorb quickly and delivers hydrating yet weightless results. Sounds like the best of both worlds, right? That's why we're calling it the miracle product of the season.
Grab a bottle of this magic from your local drugstore and prepare for the summer of good hair.
Editor's note: If you're looking for a similar moisturizing effect that's just a little less intense, consider adding a moisturizing shampoo and conditioner to your routine. We love Nexxus Hydra-Light Weightless Moisture Shampoo and Nexxus Hydra-Light Weightless Moisture Conditioner because they were created and formulated for this exact purpose.
Prev Article
Next Article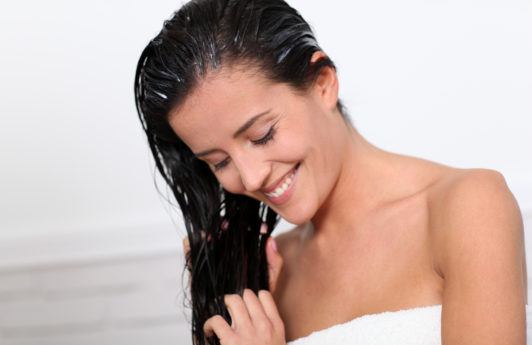 Article
How to Create an Effective Hair Mask Routine
...All while maxxing out your Netflix and chill card this weekend.
See article
All Things Hair on Instagram