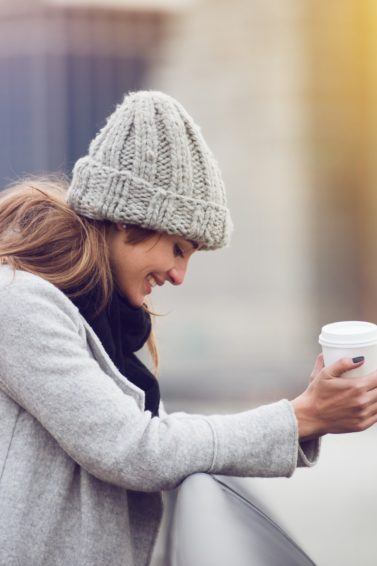 Beauty Editor-Approved Winter Hair Care Tips to Keep Your Hair Nourished All Season Long
Take care of your hair this season.
The colder months can be a lot to manage, which is why learning some winter hair tips is key. The harsh weather can do a lot of damage to our hair and skin and affect your beauty routine.
The shorter days mean less sunlight and oftentimes more stress, and everyone's just trying to navigate their days inside their puffy, down winter coats. With all of that in mind, we have to make sure that we're being even more careful with how well we're taking care of ourselves. Chances are, we could all use a little extra love. That's why we're bringing you our top beauty editor-approved winter hair tips.
From the best way to keep your hair moisturized and happy to a secret for sneaking in an extra dose of self-care, these are our top editor-approved winter hair tips. Read on:
10 Editor-Approved Winter Hair Tips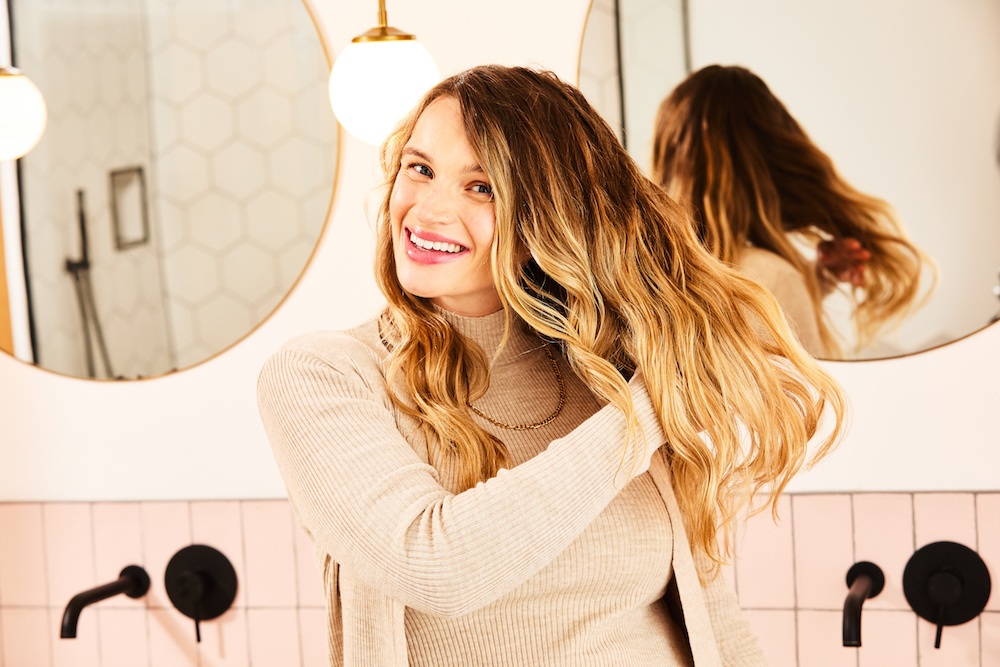 1. Keep your hair (and your body) hydrated.
It can be hard to remember that even in the cold months we need to make sure that our hair and bodies stay hydrated. When it comes to keeping your hair moisturized, we suggest switching your usual shampoo and conditioner out for a hydrating duo. This is the easiest way to add some moisture into your routine without adding any extra time-consuming steps. Dove Hair Therapy Hydration Spa Hydrating Shampoo and Conditioner are a winter staple in our beauty editors' showers. This wash and care system delivers real moisture and will keep your strands hydrated and happy.
2. Shampoo less frequently.
While it's important to wash with a hydrating duo, shampooing less frequently can also save your strands. Wintertime is already very dry and taxing on your strands, so shampooing less will allow your natural oils to coat your strands and keep them healthy. You don't have to stop shampooing all together, but cutting down can help prevent further stripping and drying out your strands.
3. Avoid static.
There's nothing worse than pulling off your hat to a head of hair that's full of static. One of the best-kept secrets in the beauty industry is that you can cut down on static by running a dime-sized amount of hair oil through your strands. We keep Nexxus Frizz Defy Active Frizz Control Anti-Frizz Sheets around all season long for some static guard insurance and for this product's nourishing benefits.
4. Give yourself a scalp massage.
With extra time indoors, you can give your hair the scalp reset it needs with a massage. Remove any product buildup and potential dandruff with some Love Beauty and Planet Delightful Detox Charcoal & Bergamot Shampoo Scrub. Massage for as long as you like, to reveal exfoliated and dandruff free skin. Plus, it will do wonders for your roots.
5. Treat your hair (and yourself) with love.
Many people feel a dip in their moods this time of year. Schedule in some extra time for self-care this season—it won't solve everything but it will definitely help! Love Beauty and Planet Blooming Color Murumuru Butter & Rose 2-Minute Magic Masque is one of our go-to hair masks for exactly this purpose. It works its magic in just two minutes which means there's always time for at least a quick moment of self-care.
6. Hydrate overnight with a hair oil or serum.
One of our favorite winter hair tips! Before heading to bed you can feed your thirsty strands with a hair oil or serum like Nexxus Clean & Pure Nourishing Detox 5-in-1 Invisible Hair Oil.  This oil provides extra nourishment, frizz protection, smoothness, shine and color protection.
For natural haired ladies, we highly recommend giving Suave Professionals Castor Oil & Mango Butter for Natural Hair and Scalp Oil a try. This oil is incredibly moisturizing and helps to strengthen your strands.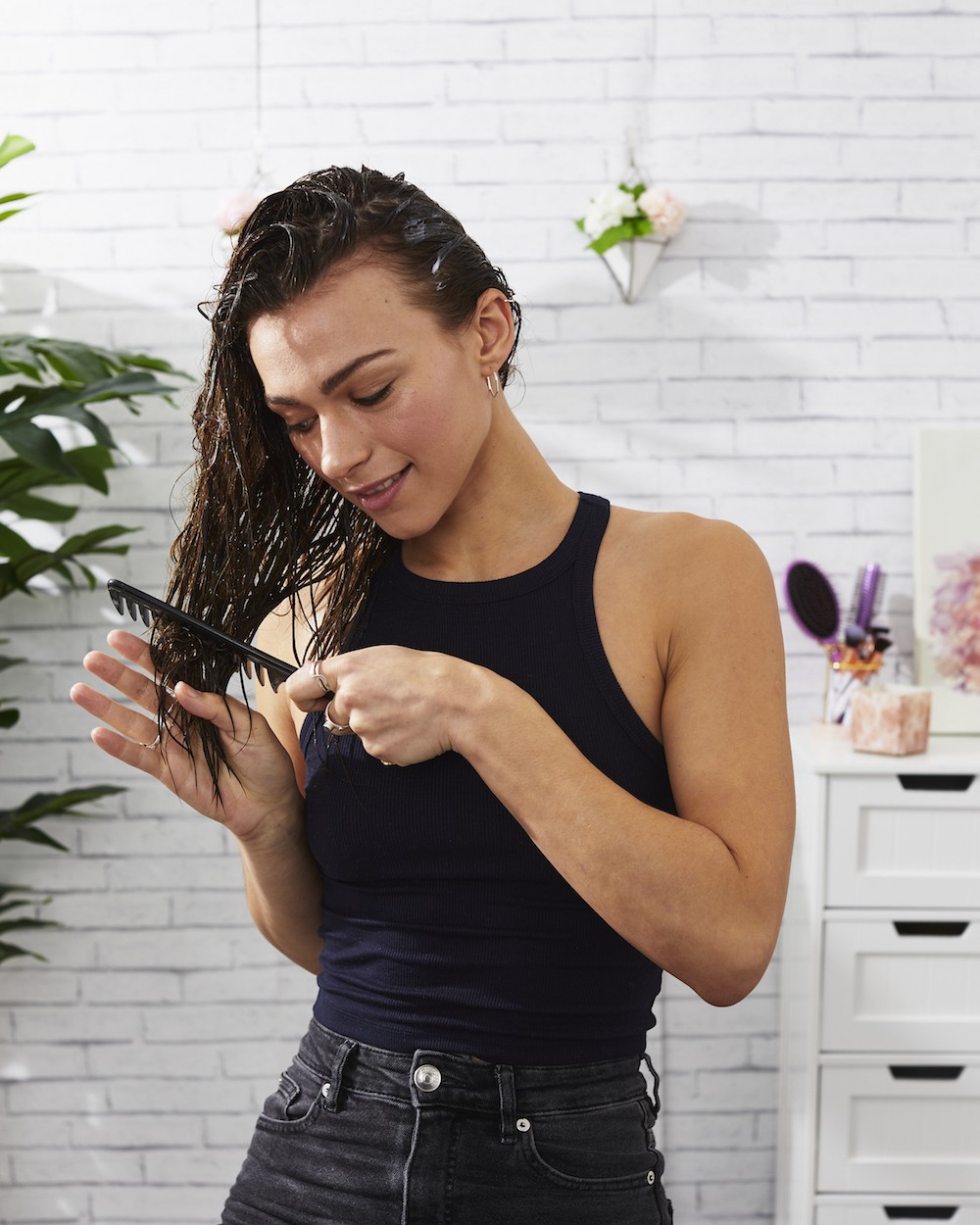 7. Introduce a leave-in conditioner into your routine.
Keep the moisture and hair health going long after your shower with a leave-in conditioner. We highly recommend Nexxus Scalp Inergy Paraben Free Leave-In Conditioner. This product works for all hair types: dry, curly, fine, etc. and will help you maintain hydrated hair and a happy scalp throughout the day.
8. Cover your hair outside.
One of the most simple winter hair tips is to keep your hair protected in the cold. Don't leave your hair subjected to snow, rain, or chilly temps, cover up with a beanie or scarf to keep the elements off your strands.
9. Do not leave the house with wet hair.
Another crucial and simple winter hair tip is to never leave the house with wet hair. The cold will cause your wet hair to expand, which could lead to damage, breakage, and fading of hair dye. Avoid all these potential negatives by making sure your hair is completely dry before going outside.
10. Air dry at night.
Another simple yet effective change is to not rely so heavily on the hot tools. Using intense heat less frequently on your strands will always be a great way to lessen damage. A solution is to wash your hair at night and let it air dry. If you do use a hot tool to style, frequently or occasionally, don't forget to use a heat protector like Dove Style+Care Smooth and Shine Heat Protection Spray.
Those are our top winter hair tips to help you keep your strands happy and healthy all season long. Try a few of them out to help you maintain moisturized strands and a flake-free scalp.
Prev Article
Next Article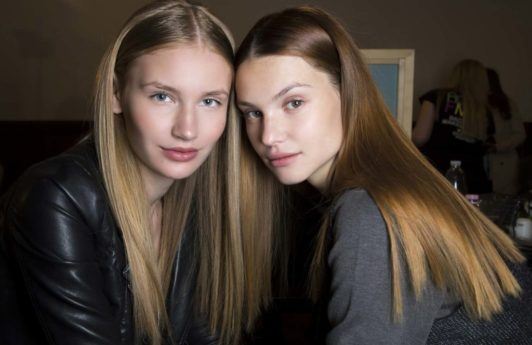 Article
How to Get Glossy Hair: 10 Ways to Achieve Shiny Strands for the Holidays
Your guide to getting hair that absolutely glistens under those fairy lights.
See article
All Things Hair on Instagram