Side Part Haircut: Easy Style Idea for Men
Changing up your look has never been so easy.
You Will Need
One thing you may not actually realize when it comes to finding a new way to style your hair is that it can be as simple as changing the direction of your parting. This can be a great way to mix up your side part haircut or middle parted hair. Either option is a quick and surefire way to update your look in a stylish (and easy!) way.
So before considering a new haircut, try styling your medium length hair a different way for a change without having to nip a few hairs. Our top pick of the moment is the side part. Once you master this simple styling trick, you can eventually move on to bigger (a pompadour, perhaps?) and more stylish (a sleek combover, maybe?) hairstyles. But for now, let's stick to the basics. Here's how to style side part haircut on medium length hair.
Side Part Haircut Tutorial: Easy Way to Style Medium Length Hair
Want to get this look to last and last? Learn how you can maintain your short haircut at home. 
You Will Need
Prev Article
Next Article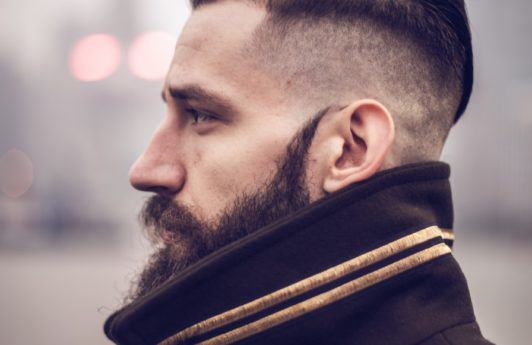 Gallery
12 Best Hard Part Haircut Styles for Men Trending Now
Learn how to see this look through, from when you leave the barber to when you hit the inevitable grown-out stage.
See article
All Things Hair on Instagram