Cute Party Hairstyles You Can Create in Just a Few Minutes
Party on and look fab in the process.
Once in a while you get a last-minute party invitation have to scramble at the last minute to figure out the perfect look for your night out. Other times, you already knew about the party in advance but left it to the last minute to get it all together. Whatever your situation is, no judgment! We get it and know how hard it is to figure out the perfect hairstyle with virtually no time. But parties, as you know,  are all about fun and having a great time! So sit back and check out some of our favorite Insta-worthy cute party hairstyles you can recreate in the nick of time.
Cute Party Hairstyles You Can Create in a Jiffy
1. For Pixie Cuts
For a fun party, try switching up your part or using clipping the front section of your hair with a small pin. You can also scrunch your locks with some hair mousse like Dove Style+Care Curls Defining Mousse. You can also blow-dry your hair upward for some extra volume. Another simple way to switch up your pixie is to add some fun accessories like headbands.
2. For Bob Haircuts
Those with a bob can have fun with their party look by adding in some small braids throughout their hair. Create a few braids at the front of your face for a cute, put-together feel.
3. For Short Crops
This look is all about framing your face. Opt for sleek frizz-free ends by applying some Suave Split End Rescue Split End Hair Serum throughout hair. To complete this style, wrap your hair behind your ears, bringing attention to your gorgeous face.
4. For Shoulder-Length Hair
This versatile length opens you up to trying some waves or even going for a sleek style. Use some of the Suave Keratin Infusion Heat Defense Leave-In Conditioner before you use your curling iron or blowdryer to create waves. You can also flat iron your locks pin-straight to frame your face.
5. For Layered Hair
Those with layered hair can play with their various lengths by enhancing their 'do with some bouncy curls. If you want to get your hair out of your face and wear a cute party hairstyle, you can also pin the shorter layers back into an updo.
6. For Choppy Hair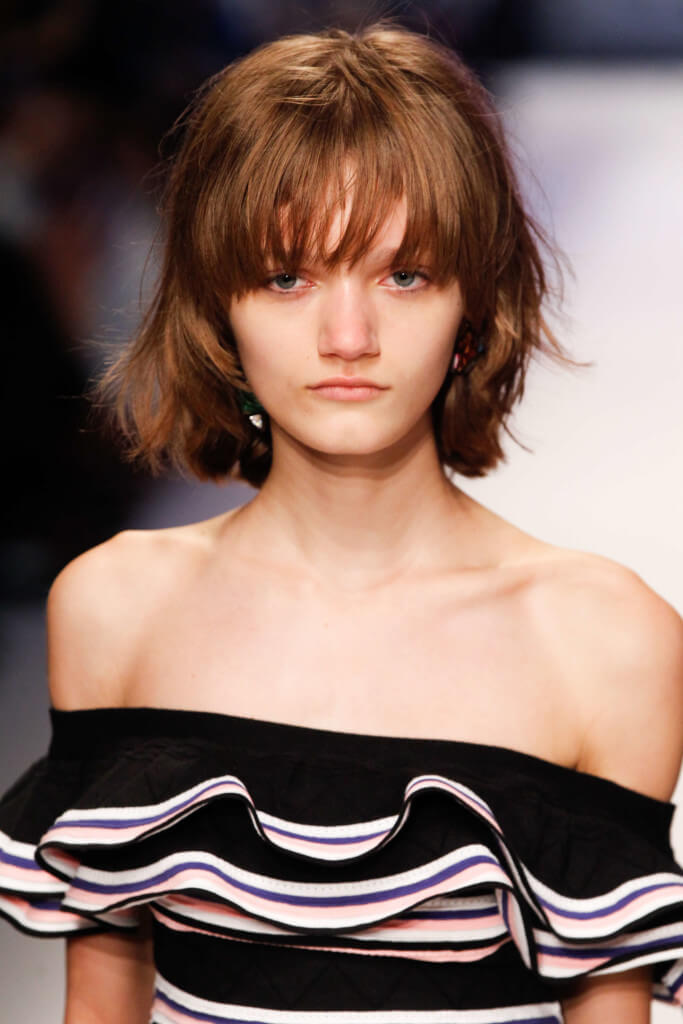 If your hair has blunt or choppy ends, consider switching up your standard look by twisting your hair into a low bun. You can also twist the locks on the side of your face, creating a simple, chic updo.
7. For Long, Wavy Hair
Have fun with your wavy locks by creating an intricate chignon with a braided bun. Bring the chignon all the way up to the top of your head and enhance it with a stunning double headband. We know this precious style will turn heads. Bonus: You won't have to fuss or maintain it all night long.
8. For Wavy, Straight or Curly Long Hair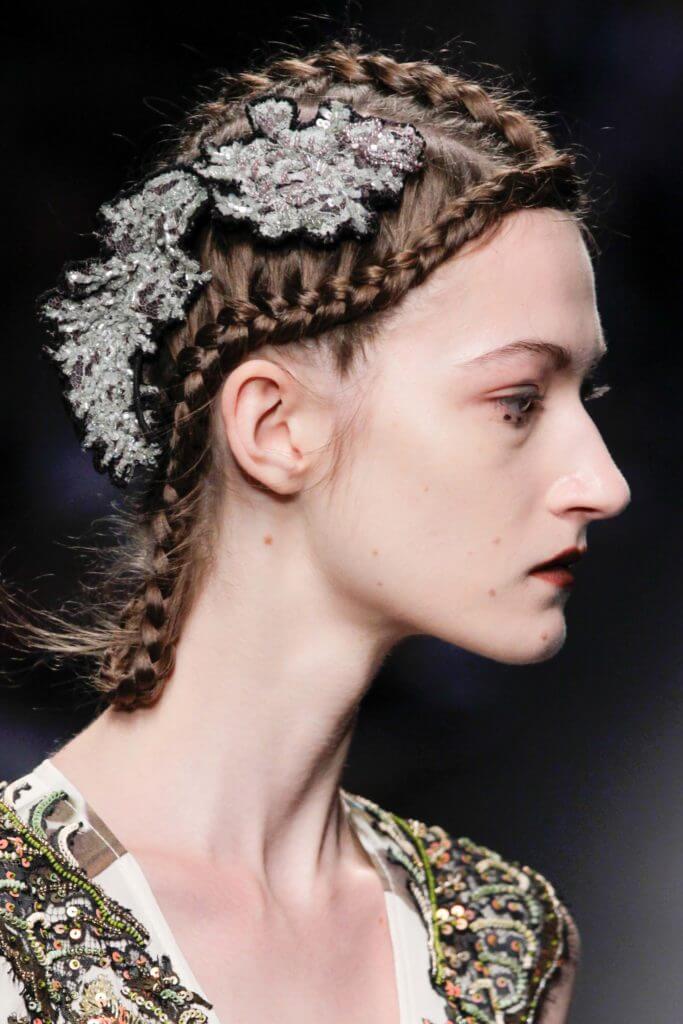 Braids look amazing on long hair: They're flexible and look gorgeous on every hair type. Consider sweeping your braid to one side of your face as a flattering way to showcase your jawline for a cute party hairstyle.
9. For Stick-Straight Hair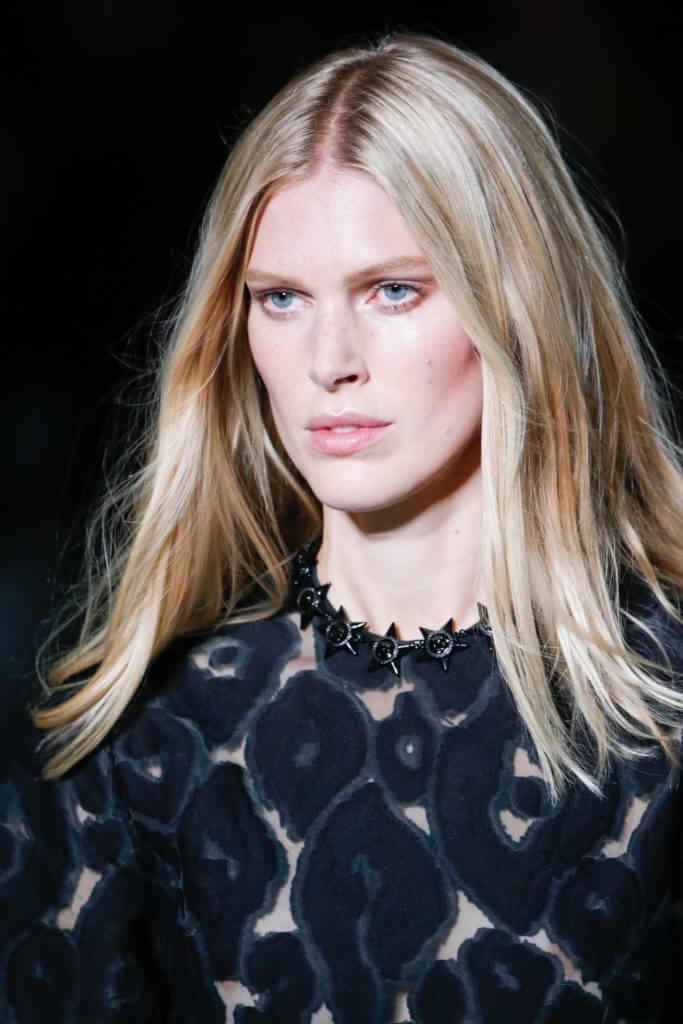 Those with straight hair often get annoyed by the limited options that they might have when creating a cute party hairstyle. This hair type is actually one of the most versatile; you really don't have to deal with frizz, for one thing! To be on the safe side, use a dime-sized amount of hair serum smoothed on your locks, making sure to seal in the top of your crown where flyaways and cowlicks might be prevalent. Then either go for a high-up ponytail, updo or simply wear a stylish headband for a put-together and easy look.
Not having enough time shouldn't deter you from rocking an incredible look at your next party. We hope this gallery inspires you to try something new the next time you go out.
Prev Article
Next Article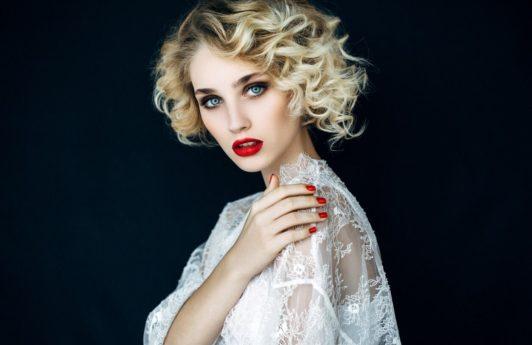 Gallery
7 Stunning Winter Wedding Hairstyles
Strike that sweet spot between formal and unfussy. 
See article
All Things Hair on Instagram