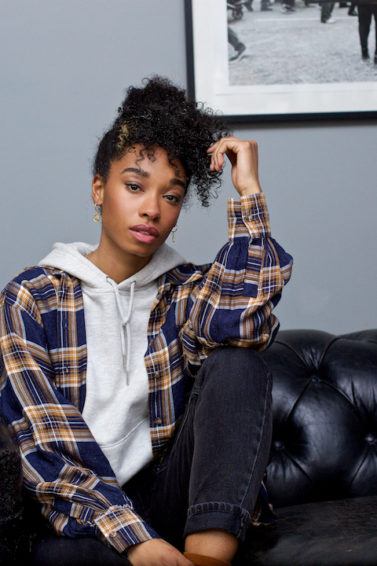 A Guide to Achieving Instagood Hairstyles
What makes a hairstyle "Instagood"? If it were up to us, we'd say that every hairstyle is #instagood. However, the person who is probably searching for instagood hairstyles (or looks worthy of, you guessed it, Instagram), probably is looking for hairstyles that will result in lots of engagement and a bunch of reposts. These styles usually have really nice details or standout accessories.
So, how does one achieve insta-good hairstyles in the name of beating the new Instagram algorithm? We have some tips for you, so read on:
Instagood Hairstyles: Standout on IG with Your Hair
1. Lighting is very important.
This is a rule of thumb across the board. If you want your look to stand out, you have to be sure people are able to see it without any obstructions.
2. Get creative.
Anyone can post their fresh blowout or super defined curls. Now that Instagram has over 1 billion followers, you may need to take your selfie game up a notch.
3. Show movement or show how you style.
Who doesn't love to see instagood hairstyles in action? Let your followers see how your hair blows with the wind, even if said wind is a fan that we can't see. You can also capture how you style your hair like above with a hairspray like Suave Professionals Flexible Control Non-Aerosol Hairspray.
4. Complement your hairstyle with a cool outfit.
Your hair can make or break your outfit and vice versa. If you want to truly highlight your insta-good hairstyle and full look, do just that. Put on your Sunday's best and get to snapping!
5. Share the details.
Listen, we all have hair hacks and secrets we don't want to share. If you truly want to build your own community around your amazing hair, don't be afraid to spill the beans behind your instagood hairstyles. If you use a dry shampoo like Love Beauty and Planet Radical Refresher Citrus Peel Uplifting Dry Shampoo to remove oil in order to achieve a gritty, plump and textured braid, tell us!
Prev Article
Next Article
Article
The Mom Haircut Is Trending: Here's How to Make it Cool
Your mom's signature 'do. But make it fashion.
See article
All Things Hair on Instagram