How to Gracefully Transition Blonde Hair Into Fall: A Street Style Guide
Toe the line with some forgiving roots.
Whether you're doing it on purpose or were just too caught up in your summer #YOLO to make that salon trip, you're in luck: Rooty blonde hair for fall is trending. And what a fun, edgy thing it is: A few parts dishwater, a few parts ombré, blonde hair for fall with grown-out roots is a cool, offhand way to wear this light-ish shade while still giving a nod to the colder new season ahead.
Rooty blonde hair for fall can be a graceful, transitional look while you're cusping between seasons—not to mention that damage-wise, it's also way gentler on your strands than having your hair literally change overnight. Smudging out a lighter shade is like saying "okay, I get it, but let me just play with this a little bit more," and it comes with a certain rough-around-the-edges feel that's actually quite chic. Yes, some may think it's the version of a snooze button for your hair color, but we think it's a majorly cool, thoughtful look in and of itself. Read on for a few style-savvy inspirations of how to wear the rooty blonde hair trend:
The Best Grown-In Blonde Hair for Fall Looks
1. Ashy Blonde Roots
It's all about that gritty/pretty balance when it comes to platinum blonde hair that has a bit of a black root creeping in. Many fans of this notoriously high-maintenance blonde hair color have found a way to enjoy it longer without going crazy with upkeep: Embrace the contrast—highlight it, even, with more rockstar details such as a totally on-trend matte texture and chunky layers. Keep your platinum strands for as long as possible by toning them with Nexxus Weightless Style Prep & Protect Leave-In Spray.
2. Bronde Base
A medium brown or brown-blonde base does wonders in freshening up that summer-weary color. It's also a cleaner, more natural-looking way to wear your darker roots, which you may (or may not) end up growing out. If you're ever in the market for a classic transitional look, the search is over: There's no telltale color line to tell where the blonde stops and the brown begins with this 'do, making it the perfect Missing Link of hair color.
3. Same-Tone Ombré
A brown-to-blonde ombré still looks crisp when kept in the same undertone family. Confused? Just keep it simple… and very, very sweet: Match those sugary dessert colors such as warm-toned browns, like chocolate and mocha, to blondes like caramel, toffee and honey. The high-contrast results also get more street cred when worn higher on the head, right at the golden point of ombrés as seen here: Carefully diffused starting at ear level, with the ends just a tone lighter than the mid-lengths.
4. Loose Blonde Pixie
Short, cropped pixie hairstyles already offer a lot of punctuation to your overall look. Rendering them in a white blonde or platinum color can make this abbreviated hairstyle even more stunning. Letting the hairline grow out a millimeter or two can help give a looser, more relaxed feel to your blonde hair (not to mention give your scalp a break from the bleach). Style this color and look with a lightweight gel, like TRESemmé Extra Hold Hair Gel.
5. Skinny Highlights
Here's where it pays to pre-plan: If you're more of a low-maintenance bottle blonde and want more leeway between color sessions, ask your stylist to give you a thinner balayage right from the start. The effect is more of a soft-focus blonde hair for Fall that, as above, can go to either extreme when the mood strikes. Regrowth also comes in more naturally and you can easily style around the roots with some lazy waves, as well having them diffused enough for a middle part.
6. Pink Tints
A faint pink ombré accentuates the alterna-cool aspect of this grown-out blonde—as in, it's meant to look different. Maintaining the pink as a light and dainty hue, instead of loud, keeps things looking pretty and fresh. A medium-brown base also warms it up and complements the pink shade better than dusty black roots.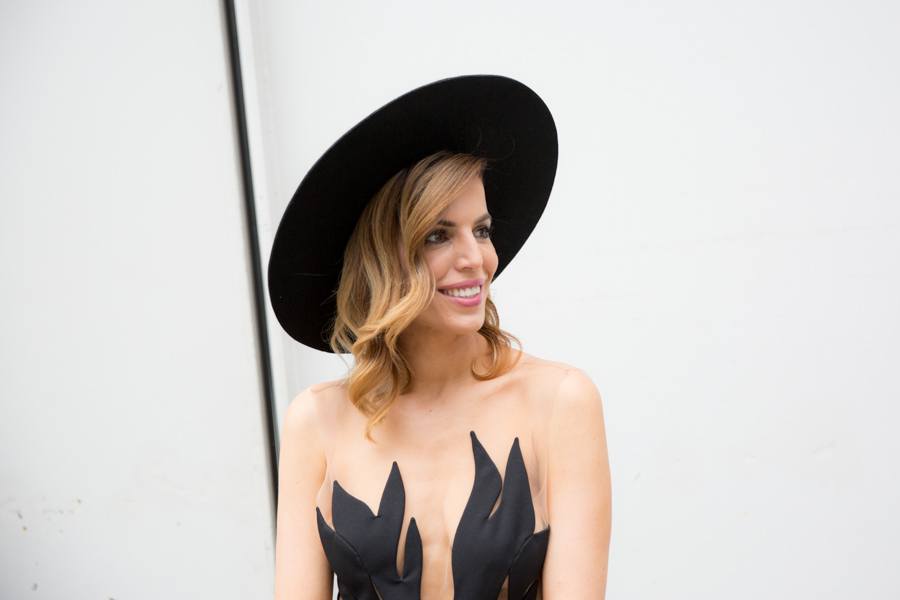 7. Strawberry Balayage
Ribbon out some warmth by rocking some strawberry blonde highlights. Not quite red and not quite yellow either, these quiet, coppery streaks are still light enough to give you that blonde-ish feeling while echoing some of the color depth we get in the Fall season. New to the hue? Stick to a subtle balayage on your mid-lengths, and style with some easy waves—the flashes of red on your bends will help you slowly get used to having some warmth around your face.
8. Lightened Curls
Curly or natural-textured hair achieves more dimension and depth with the addition of some blonde highlights. Thick curls tend to get lost in the fray, which is where an artfully grown-out honey blonde ombré steps in: It defines the ringlets without overwhelming your overall base with a shocking hue.
9. Punky Ombré
A starkly contrasted brown-to-pink-to-blonde (!) ombré quiets down when rendered with some breezy texture and an easy-wear length. The medium brown half of the hair gets a reprieve from looking too top heavy, as it's tapered off by a touch of bubblegum pink at the middle. Update a similar growing-out bob by dusting off the ends and asking for some cheekbone-grazing layers.
10. Dip-Dye Blonde Hair
A longer ombré hairstyle, as above, has a dip-dyed bleachy effect that can otherwise seem jarring on other color combos. Here, however, the same ashy blonde hue on the ends is mirrored in subtle highlights around the face, giving it a more put-together feel. This blonde hair for Fall look wears really well with some staticky texture throughout the lengths—the modern, tousled finish adds to its appeal.
11. Natural Blonde Dimension
Lighter-haired ladies can also play with the dishwater trick by lightening their ends to a baby blonde hue, or simply letting their natural ash blonde grow out to a reasonable length. Maintenance is fairly simple: just the occasional glossing treatment to keep brassiness at bay, and a few scrunches with a leave-in, like Suave Professionals Keratin Infusion Heat Defense Leave-In Conditioner, to keep those ringlets shiny and frizz-free.
Prev Article
Next Article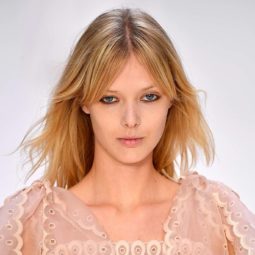 Gallery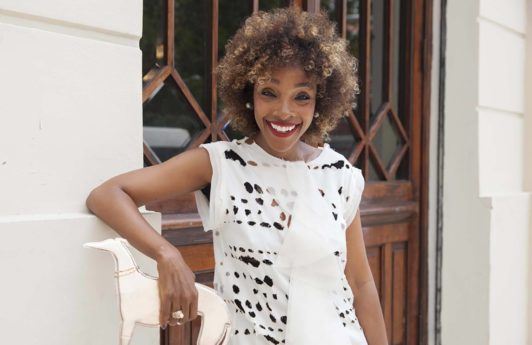 Gallery
Partial Highlights for Brown Hair: 7 Ways to Switch Up Your Look
Go for a little bit of lightness to brighten your hair.
See article
All Things Hair on Instagram