Year In Review: 5 Hairstyle Trends I Loved from 2016
Allow one of these trends to inspire your look for 2017!
2016 has been one hell of a year, and when it comes to beauty trends, 2017 has some tough competition! This year we've come across some of the most incredible new hairstyle trends, and some blasts from the pasts. From shags, to rose gold hair, here are the hairstyles I loved from 2016.
Editors' Picks: Hairstyle Trends I Loved from 2016
1. Shag Hairstyles
This year, I haven't come across a shag hairstyle I didn't like. The shag is the perfect look for the woman that's into the undone hair trend with an edge. All it takes is a good wash and go routine, sea salt spray and some hair gel and you're golden! Don't believe me? Check out our shag hairstyle tutorial.
2. Wet Hair Trend
I'm pretty sure we all have heard our parents warn us not to go outside with wet hair. 2016, however, made a strong case for the look and it didn't involve leaving your house with drenched hair. Try your hand at this trend to ring in 2017 with our wet hair trend tutorial.
3. Crimped Hair
Talking about blast from the past! Crimps are back with a vengeance. For a modern spin on the style that was popular during the '80s, women are wearing crimped hair with a fluffy twist and here's how you can get in on it, too.
4. Frizzy Hairstyle Trends
2016 was the year of embracing every hair issue you thought was a problem before, like frizz. On the runways and spotted along the streets, women strutted their stuff with gorgeous frizzy hairdos. If you want to give the look a go, try out one of these cool frizzy hair looks.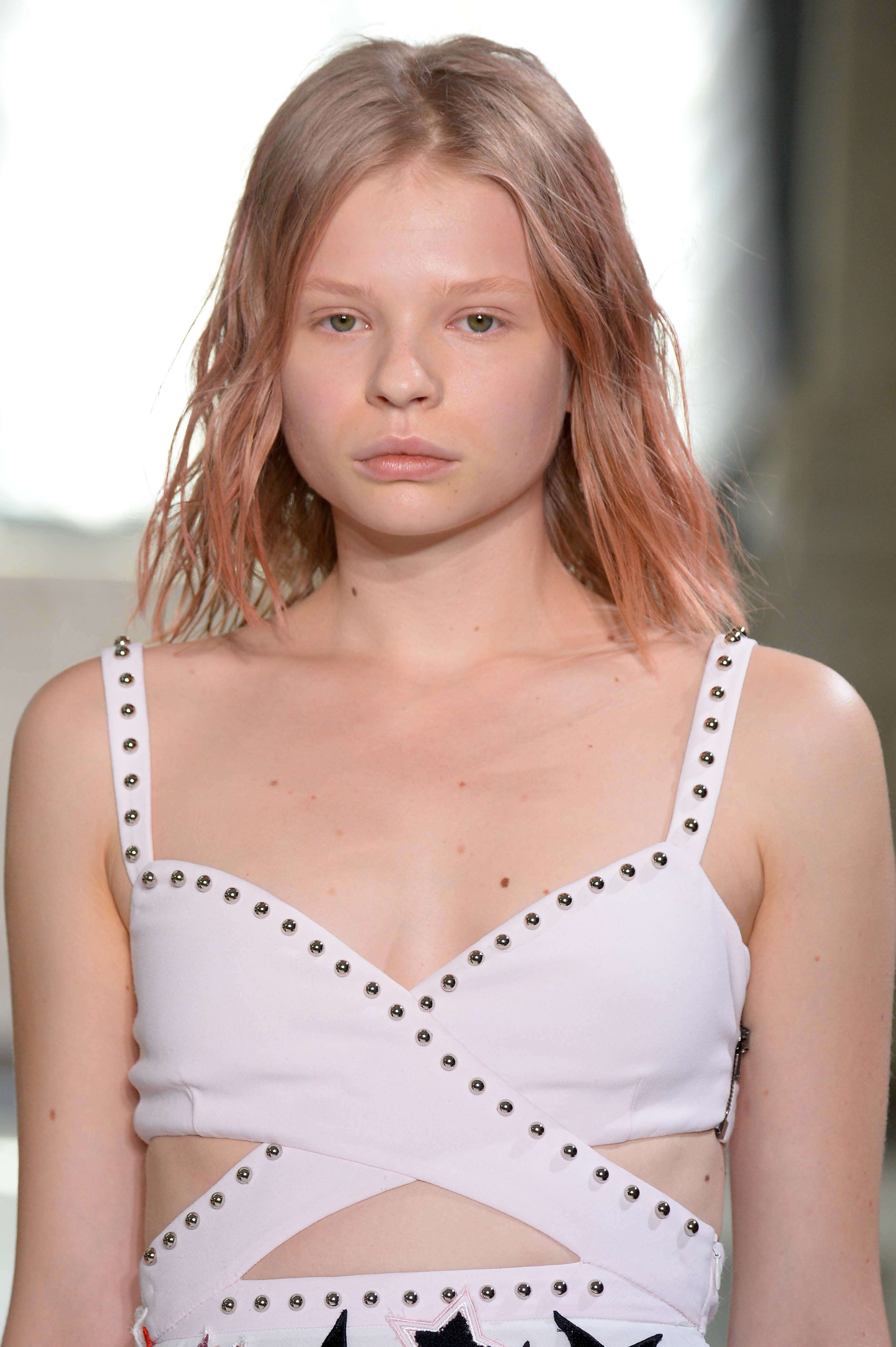 5. Rose Gold Hair
Amongst the many (and I mean many) hair color and hairstyle trends that were popular in 2016, the rose gold hair trend is my favorite. A cross between pink and blonde, this hue made it easier for those who just can't decide if they want pale reddish purple hair or full on light colored hair. Here are some of the rose gold hair ideas we all loved here at All Things Hair.
Loved these hair trends. Be sure to check out the best shades of blonde hair for 2017.
Prev Article
Next Article
Article
The Magic Mending Product That's Helping Me Grow My Hair Out
A time machine for my damaged strands. 
See article
All Things Hair on Instagram