The New Hair Care Trend to Try: Paraben Free Shampoo
Everyone is using it so we gave it a go.
In case you haven't noticed from our What's In My Hair series, we get to test out a lot of hair products on our hair—and we mean A LOT! Our current project is testing paraben free shampoos. Paraben free shampoo and conditioner has been in the spotlight for quite some time now as many women are taking the no-nasties approach when it comes to caring for themselves from hair-to-toe. What's the no-nasties you ask? It's simply products formulated without the things everyone believes is oh-so bad for you such as parabens, silicones and dyes.
Luckily for us, not one, but a new hair care lines surfaced recently and it has shampoos that are paraben free. What is that? Apothecare Essentials. Below we're giving you the lowdown on what the All Things Hair editors have tried so far and what the experience was like.
Paraben Free Shampoo: Does It Really Work?
Here's the thing about making the switch to one of the best paraben free shampoo, a chemical free shampoo, or a silicone free shampoo, a lot of people are conditioned to believe that without those things, the formula wouldn't deliver what the product claims to do. For instance, will it still combat frizz if ingredients with chemicals that help with frizz are removed? Short answer: When there's a will, there's a way.
All Things Hair Editors Tried
As we've waxed poetic about before, ApotheCARE is the new addition to Unilever's personal care portfolio. Why we love it? Well, besides the luxurious scent and the ability to upgrade our bathroom's #shelfie game, this line allows us to finally see if the whole no paraben, silicone or dye thing really works. Here's what we have tried so far and what we have to say about it.
ApotheCARE's The Mender shampoo and Conditioner totally changed my outlook on damaged hair, particularly that yes, it can be reversed, or at least behave so. My bleached hair has never felt silkier and smoother, but still with a bit of body and volume so crucial in these winter temps. And that sublime scent! —EUNICE LUCERO, Editor in Chief
Myself, on the other hand, got my hands on the ApotheCARE Essentials The Replenisher Shampoo and Conditioner. As I've been flat ironing the daylights out of my naturally curly hair recently, it's only right to put back all of the moisture that has been lost during the flat ironing process (also, I admit, I've been using a cheap flat iron and now have a new one that promises not to dry your hair out).
After pumping the shampoo into my hands, I felt like I was on cloud nine once I caught a whiff of the vanilla and sweet almond scent (I dislike vanilla scents, btw, so this is very important news). The shampoo melted through my thick strands and left my hair feeling soft and super clean—this is also important since my hair is naturally dry. Now silicones are used in traditional shampoos to help trap in moisture and to help tame frizz, but with this system, none of that is needed. This gets a thumbs up in my book!
Looking for more information on shampoos? Here are the top three benefits of using hemp shampoos. 
Prev Article
Next Article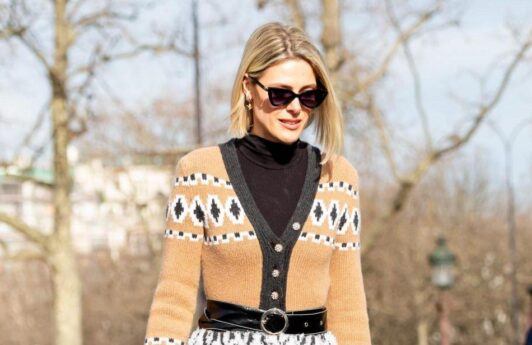 Article
Some Keratin Smoothing Treatment Facts and FAQs
Get the skinny on keratin treatments.
See article
All Things Hair on Instagram