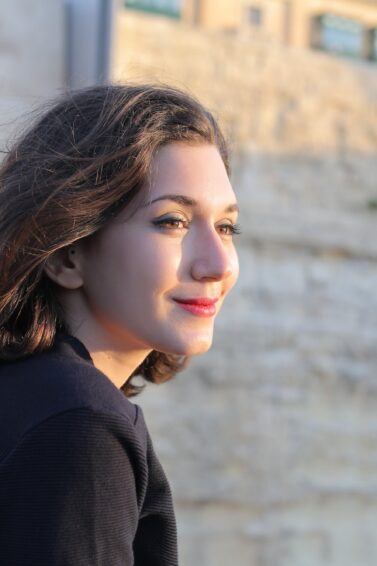 Hairspray and Gel: When to Use What in Your Hair Styling Routine
Similar goals met in totally different ways.
When it comes to choosing a product to help set your hair, there are plenty of options. Hairspray and gel are two of the most-used options, but how do you choose between the two? We know that it may seem like they do the same job, but they're actually quite different. Depending on what look you are going for, you may use only hairspray or gel, or in some cases, a dream team of both. Read on to learn more about when you should be using hairspray and gel.
When To Use Hairspray and Gel On Your Hair
1. Hair Gel 101
Let's talk gel first. Hair gel is basically used to set your hair in a specific style, typically while your hair damp or wet. It works almost like a not-too-sticky glue to hold your hair in the style that you want while you dry it. You can either let your hair air-dry with the gel or dry your hair under a hood so you don't disturb the gel. There are a ton of different hair gels on the market. You should look for a gel that is strong enough to hold your hair without making it dry. We like Suave Max Hold Sculpting Gel for the average gel user. It's got a high hold and it's alcohol-free so it won't dry your hair.
2. Using Hair Gel
Let's give two examples of when you'd want to avoid hairspray and gel is the better choice instead. The first one is to create a vintage style like finger waves. This curved design is hard to create without hair gel! You'll just need to part your hair and apply the gel to the front section of your hair. Use a fine tooth comb to mold your hair into the shape of an S. The gel allows your hair to sit in this shape without moving so it's totally set!
The other way you would typically use hair gel is if you have curly hair. In this case, you'll want to use a hair gel meant for curly hair types. We like Emerge Style Goals Gel. Applying gel to your naturally curly hair after washing helps to hold your curl structure in place as your hair dries. This lets you achieve naturally springy looking curls!
3. Hairspray 101
Hairspray and gel are also different because hair spray is used on dry hair once your style is complete. It's made to set your entire look to hold it in place. This makes hairspray super useful if you're doing a fancy updo or a super sleek look. We also love using hairspray for holding down flyaway hairs without looking heavy or feeling sticky. Hair spray is also great if you want to amp up the volume in your hair! Just mist all over with a spray like TRESEemmé Total Volume Hair Spray.
4. When To Use Hairspray
In the great hairspray and gel debate, things get a little murky because both products can help to set your hair. But, the key difference is that hairspray is used to set a totally finished style. On the other hand, hair gel helps to set your hair on the way to your finished style.
So, let's say you're doing a sweet vintage updo. First, you would use a hair gel, like we described above, to create finger waves. Then, when your hair is dry and the waves are set, finish your style with a bun. After all that, then you would use something like Dove Style+Care Extra Hold Hairspray over your hair to set it all in place.
Prev Article
Next Article
Article
Top 10 Best Hair Gels for Your Hair Type 2022 Edition
Learn more about gel in our ultimate guide to this styling product.
See article
Attempt to assign property "alt" on null
All Things Hair on Instagram