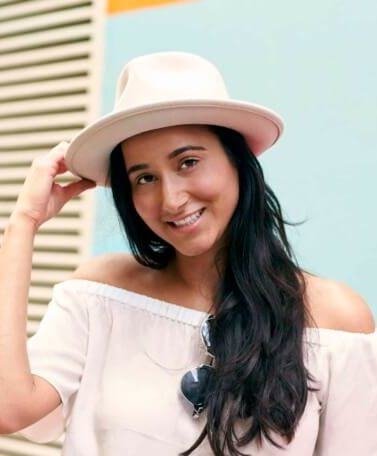 How to Keep Your Hair Beautiful and Healthy with These Easy Tips
Learn the secrets to scoring healthy hair.
You may be wondering how to keep your hair healthy only to feel challenged by issues with the weather or dryness or frizz or even just the natural texture of your hair.  You want beautiful hair, healthy hair, but there are just some things that can get in the way of scoring healthy hair, but that doesn't mean that you can't switch things up a bit and change your hair care routine and lifestyle. Seriously, it is really that easy to get healthy-looking, beautiful hair! Read to discover your new healthy hair care care regimen:
How to Keep Your Hair Healthy: The Basics
Healthy hair has normal porosity. If you spritz water on your strands and it doesn't bead up (low-porosity), or soak-in (high-porosity), you've got healthy, beautiful hair.  If you have normal porosity hair, you want to look for systems designed for normal to dry hair (healthy hair), as you don't need a lot of conditioning.  You might try Dove Oxygen Moisture. As always, it is important to get the right product for your hair type. The right products make it easy to have healthy hair. Fine hair does not need heavy conditioning, while coarse, curly hair does," Unilever's Senior Hair Manager, Leon Van-Gorkom explains.
1. Use the right wash and care system.
The easiest thing that we all can do to get healthy, beautiful hair is to use a wash and care system that's designed for our hair type. Hair health starts when you use your shampoo and condition as unit to ensure maximum benefits to your hair. According to Leon-van Gorkom, Personal Care NA at Unilever, "Using a good conditioning shampoo and conditioner will help you avoid breakage and replenish hair. Plus, conditioning agents on the hair can make it smooth and shiny." Try the Suave Professionals Coconut Milk Infusion Deep Moisture Shampoo and the Suave Professionals Coconut Milk Infusion Deep Moisture Conditioner. These formulas work to deliver deep moisture to your hair, which can seriously help out dry locks and turn damaged locks into gorgeous hair.
2. Use a gentle brush.
Hair is susceptible to breakage all the time, especially when it's wet. Make sure that you towel-dry your hair and then use a leave-in conditioner or a detangling spray and then use a gentle comb or brush (we adore the boar bristle brush) as you work from the ends up to the roots. Remember the old advice to get beautiful hair, brush your hair one hundred times?  When you use the right brush is one step on how to keep hair healthy. And no, you really don't need to brush your hair one hundred times to get beautiful hair.
3. Use a hair mask.
If your hair is damaged, dull or broken down, you'll also need a hair mask to help you out. These heavy-duty and thick conditioners work to penetrate and restore the hair from within (much like a facial mask does for your skin).  It's another good step on how to get healthy hair. Try the Dove Nutritive Solutions Intensive Repair Deep Treatment Mask. Formulated with Keratin Repair Actives, this mask works to make your hair super strong. Be sure to leave your mask on for the suggested time and incorporate your hair mask into your routine at least once a week of the best results.
4. Avoid heat styling as much as possible.
This one can be really tough for more women to deal with. But the reality is, heat is damaging and cause your hair to split, break and look unhealthy. If healthy hair is your goal, you'll need to avoid heat styling (blowdryers, flat irons, curling wands, etc) at all costs, or least save them for special occasions. After all, you want healthy, gorgeous hair. When you do blow-dry your strands, make sure that you apply heat protectant like the TRESemmé Get Sleek Blow Dry Balm to your hair.  For beautiful hair,  always use a low setting on your dryer, and don't place the heat directly on your hair. Who knows you may even get used to not depending on your beloved dryer everyday!
5. Avoid the sun.
Just like you are avoiding unnatural heat, you'll have to be weary of the damaging effects of the heat from the sun. In the summer, rock a stylish summer hat and take breaks from the sun as much as possible.
6. Use hair serums
"The different seasons will have a different impact depending on your hair's porosity." According to Leon, if you have damaged hair with a low porosity, it may frizz much more quickly than normal porosity hair types. However, don't think you're exempt from a frizzy situation.  Healthy hair (normal porosity) hair types should still utilize styling products like serums or hair oils to tame or prevent frizz. Now the seasons can't stop you from having beautiful hair 24-7. Editors' pick: Suave Professionals Moroccan Infusion Styling Oil.
6. Try not to dye your hair.
If you color your hair every other season (or more than that), this will be bad news for you to absorb. While your hair dye revives your look, it's also damaging and breaking your strands. If you want healthy hair, you'll have to stop dyeing it, or go way lighter by maybe trying a few strands of balayage or highlights only over the summer. We know it's hard, but you can do it!
7. Stay away from straighteners.
Brazilian, keratin, Japanese –you've done them all in your quest for the most perfect strands. Like the hair dyes, some straighteners do contain chemicals that can wreck havoc on the hair. However, according to Van Gorkom, "not all chemical straighteners are necessarily bad." Be sure to check the ingredients and talk to your stylist about what they contain.
Looking for more answers to 'how to keep your hair healthy'? Check out these surefire healthy hair tips.
Prev Article
Next Article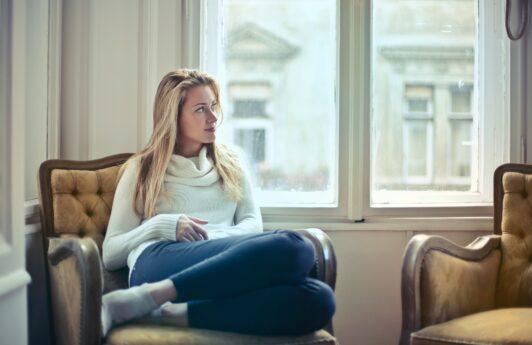 Article
High Porosity Hair: Your Guide for Moisture, Products, and Top 3 Rules to Follow
Or: The real reason your hair probably always feels dry.
See article
All Things Hair on Instagram