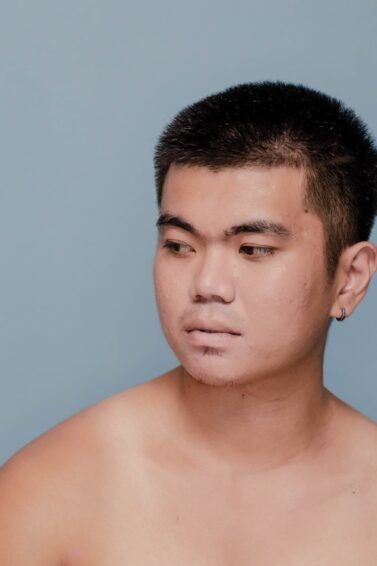 Maintain a Short Haircut: 4 Tips to Keep Your Style Fresh While at Home
That dreaded in-between stage is over.
Remember those good ol' days when you would come home from the barbershop with a fresh new haircut? However often you needed to make that trek in the past (and however often you ignored that in-between phase, knowing you could easily go in for a quick trim, sigh) these days it behooves us all to know a bit of at-home upkeep, especially when it comes to learning how to maintain a short haircut at home.
No matter how many trips you take to your barber, he wants you to know that you've got some homework to do once you leave his chair. When it comes to maintaining your short haircut, the responsibility is yours, particularly in times like this. Worry not, as we have several ways you can keep your hairstyle looking and feeling fresh.
Are you ready to be stylish and clean in-between haircut appointments? Read on to discover a few hair tips and tricks to consider doing this week. Trust us, your barber will thank you later!
Tips for Maintaining a Short Haircut at Home
1. Trim on your own.
We suggest you keep your fade or high-top in shape on your own, only if you've got the skills and only if it's a very minor touch-up—you don't want to tick your barber off. Whenever you see a few hairs popping out and making your cowlicks go haywire, it's okay to give it a little snip to help maintain a short haircut. Check out how to do that in this haircutting tutorial.
Ed's note: Want more insight into getting the right tools? Check out this guide to buying the correct clippers. You can also familiarize yourself with the correct barbershop terms to better know your way around your hair.
2. Use a styling pomade or wax to maintain a short haircut.
That in-between-appointments phase doesn't have to cramp your style. Instead, use it to your benefit. If your hair at the top has a bit of length to play around with, style your short haircut into something different like a combover or a fauxhawk. If your hair has a bit of texture to it, use SheaMoisture Men Argan Oil & Shea Butter Waves Pomade. This pomade will help you create 360 wave styles and provide a lightweight hold. To apply, just scoop a quarter-sized amount into your palm, apply it on your hair, and then smooth and brush your hair to create wave patterns.
If your hair is on the finer side, use Bed Head for Men by TIGI Matte Separation Workable Wax. This wax will help you achieve a defined style with added texture and hold. To use this product, work it between your palms, apply to towel-dried or dry hair to add hold and texture to your style. You can also use your fingers to create extra details.
3. Maintain the healthy look of your hair and scalp with a clarifying shampoo.
Want to become your barber's best friend? Stay on his good side by doing your homework. Take care of your strands and scalp at home by using a clarifying product, like AXE Hair Mens Shampoo Oil Blaster with Charcoal, at least once a week. This shampoo is a great option because charcoal helps give your hair and scalp a good deep clean and detox, minimizing the risk of flakes and therefore making for a crisper fade.
4. Come clean!
What your barber wants you to know but probably won't tell you: Your hair products are getting in the way of his work. If you've been applying tons of hair product onto your hair, give it a little rinse before heading to the barbershop or before trimming your hair yourself. That's right: Rinsing your hair after your cut isn't the only time for a hair wash. Arriving at your appointment with clean hair can help your barber give you the short haircut you want; with clean hair, your barber can see how your hair falls, and can better evaluate how to cut your hair.
Prev Article
Next Article
Gallery
7 Fade Haircut With Parts to Try at Your Next Haircut
Switch up your style by adding a part to your classic fade.
See article
All Things Hair on Instagram