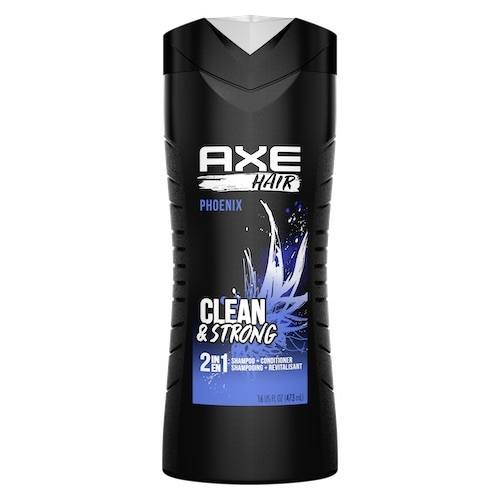 For Hair Care
AXE Phoenix 2-in-1- Shampoo + Conditioner
Is It Right For Me?
You can never go wrong with a 2-in-1 product! Get impeccably clean hair with this 2-in-1 shampoo and conditioner. This classic, fruity fragrance leaves you, and your hair, feeling great.
Top Tip
For extremely clean hair, wash with this product then follow with your favorite AXE styling product.
How To Use
Wet hair, lather into hair and scalp, then rinse.