How to Blow Dry Men's Hair for Volume: 2 Looks to Try
You Will Need
Learning how to blow dry hair (men's edition) is easier than you might think. The one thing we know for sure? Any bathroom is only ever complete with a blow-dryer. It's an essential styling tool that deserves a spot on every bathroom counter. It's an overachiever that gives us awesome style, volume and hold in minutes.
As we've also mentioned in prior drying tutorials, the trick is learning how to blow dry men's hair mostly lies in how you hold the nozzle. Men, especially balding men or those with hair starting to thin out, can always do with a bit of lift-up top as it can help give a denser, fuller look.
Just see the difference some volume makes and what it can do for a hot little pompadour or a quiff (and conversely, what a flattened hairstyle can do for your entire look—and mood—as well). But no guy wants more pouf than he bargained for either, and therein lies the challenge.
Still sorta clueless on how to properly wield a blowdryer for maximum results? Read on for a few quick tutorials on how to blow dry men's hair:
Tutorial #1: How to Blow Dry Men's Hair for Volume, Side-Angled
Blow-drying guys' hair is really pretty easy, once you see the logic behind it. More than just an extra step, it's something that helps you shape your hair with less product and also helps lock your style in place for much longer. It's important to use the right products and techniques to give your hair a voluminous finish that's healthy and not dried out.
Tutorial #2: How to Blow Dry Men's Hair for Volume, Straight Back
That's it! With these products and styling tricks, you'll be a blow-drying pro in no time.
You Will Need
Prev Article
Next Article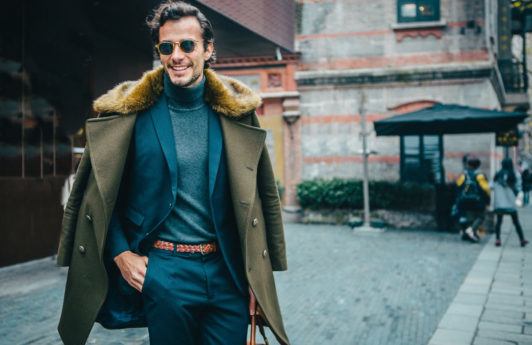 Gallery
12 Edgy Ivy League Haircuts Seen at Fashion Week
These cuts are next level preppy-cool.
See article
All Things Hair on Instagram