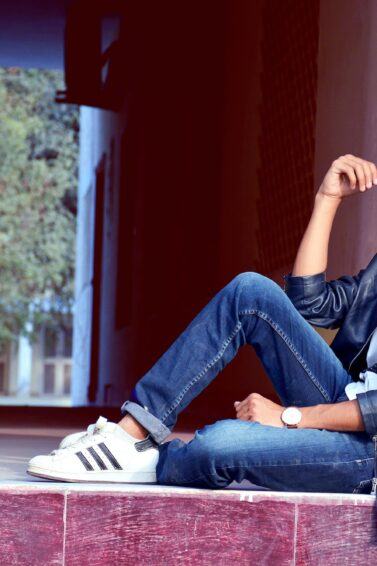 6 Extraordinary Leave-in Conditioner for Men Available Now
You'll never skip this step again.
We get it; Shampooing and rinsing are the only steps you think you need when you wash your hair. Who needs another step, right? Hair is clean and ready for styling. But what if we told you using a leave-in conditioner for men can actually help with styling your hair? Yes, it's true. Hair cuticles open when you wash your hair, and using a conditioner and leave-in conditioner helps seal them back down. Here's everything you need to know about this miracle product:
Best Leave-in Conditioner for Men 101
What is a Leave-in Conditioner?
Just like a traditional conditioner, leave-in conditioners moisturize hair and make it much easier to manage. The only difference, though, is that leave-in conditioners are meant to stay on the hair and are not rinsed off. We know you may be skipping the conditioner in the shower. Still, we love the idea of using a conditioner and a leave-in conditioner, especially if you have a head full of hair longer than an inch or so or your hair is on the curlier and/or drier side.
Conditioner helps restore moisture after shampooing, and a leave-in conditioner adds even more good stuff! If you suffer from a dry scalp, it can also help keep your scalp moisturized, preventing that tight and dry feeling. Your leave-in conditioner can also replace your styling products, which is great for days when you run out of your precious pomade.
Who Should Use Leave-in Conditioner?
Anyone can and should reap the benefits of using a leave-in conditioner. It seals in moisture, enhances hair's elasticity, and detangles—great problem-solvers for any hair type. However, if you're concerned about your hair's overall health, add it to your hair care routine. Activities like swimming can wreak havoc on your hair as the chlorine can dry your hair out, which makes styling a struggle. And not to mention that some of your hairstyles can be drying too: Slathering on massive amounts of hair gel to get a smooth man bun dries out your hair strands. Replenishing hair with a leave-in conditioner after washing is recommended.
What are the Best Leave-in Conditioners for Men?
When picking a leave-in conditioner, there isn't really a specific one that's better for men vs. women. All leave-in conditioners, especially leave-in conditioners for men's wavy hair, help to moisturize your hair. Still, there are some targeted for more specific issues, like dull hair, split ends, and extreme hydration.
Emerge My Mane BFF Leave-in Conditioner is our go-to for guys who are looking to give their curls some added definition. Made with Pequi oil and fair-trade shea butter, your curls will soak up this leave-in conditioner, and I love you for making such good hair choices.
Ideal for dry hair that's in need of a strong shot of moisture, Suave Professionals Nourish & Strengthen Leave-In Conditioner is great for giving you both nourishment and shine.
If you are looking for a solution to knotted hair that's prone to tangles no matter how long you spend combing it after the shower, this is the leave-in product for you. SheaMoisture Jamaican Black Castor Oil Strengthen & Restore Leave-In Conditioner will give your hair shine and elasticity!
Looking for a product that's quick, easy, and gets the job done? TRESemmé Pro Pure Detangle and Smooth Leave-In Conditioner is a lightweight leave-in product that adds shine as it detangles strands.
Calling all guys with curly hair! Dove Amplified Textures Moisture Lock Leave-In Conditioner uses jojoba oil to provide long-lasting moisture to your curls.
Focus on your scalp and your strands with Nexxus Scalp Inergy Paraben-Free Leave-In Conditioner. Spritz this product through your strands of the scalp for an invigorating dose of moisture.
How Should You Use Leave-In Conditioner?
Step 1: Apply after washing hair.
Whether you skipped the conditioning step or not, apply leave-in conditioner throughout your hair after washing with a shampoo like Suave Men Daily Clean Ocean Charge Shampoo. Apply a dime-sized amount of leave-in conditioner throughout your hair, and then comb through the distribute it evenly.
Step 2: Air-dry or blow-dry.
Whichever way you plan to dry your hair is up to you. In a hurry? Blow-dry! Make sure to dry your hair in the direction you wish to have your hair styled. Left? Right? Front and center? Your pick. Next, style your hair, and then you're all set!
Prev Article
Next Article
Article
5 Best Men's Hair Gel and Why This is Your New Go-to Product
Ready to try out a new way to define your look? Check out these styles that incorporate hair gel into your look.
See article
All Things Hair on Instagram