10 Stunning Quiet Luxury Bridal Hairstyles Inspired by Royals
Simple, elegant, and classic, just like old wealth.
The term quiet luxury is trending everywhere, but what does it mean? As the name suggests, it means understated glam that whispers if you know, you know. Royals and old-money individuals are quite subdued regarding their fashion sense and overall appearance, including hairstyles. We all know that weddings are their ultimate display of riches and status by often displaying silent opulence—simple wedding gown designs, bridesmaids in pastel tones, and simple but classic hairstyles. We rounded up a selection of bridal hairstyles for you to choose from on your big day.
Best Quiet Luxury Bridal Hairstyles Trending this Season
1. Romantic Low Do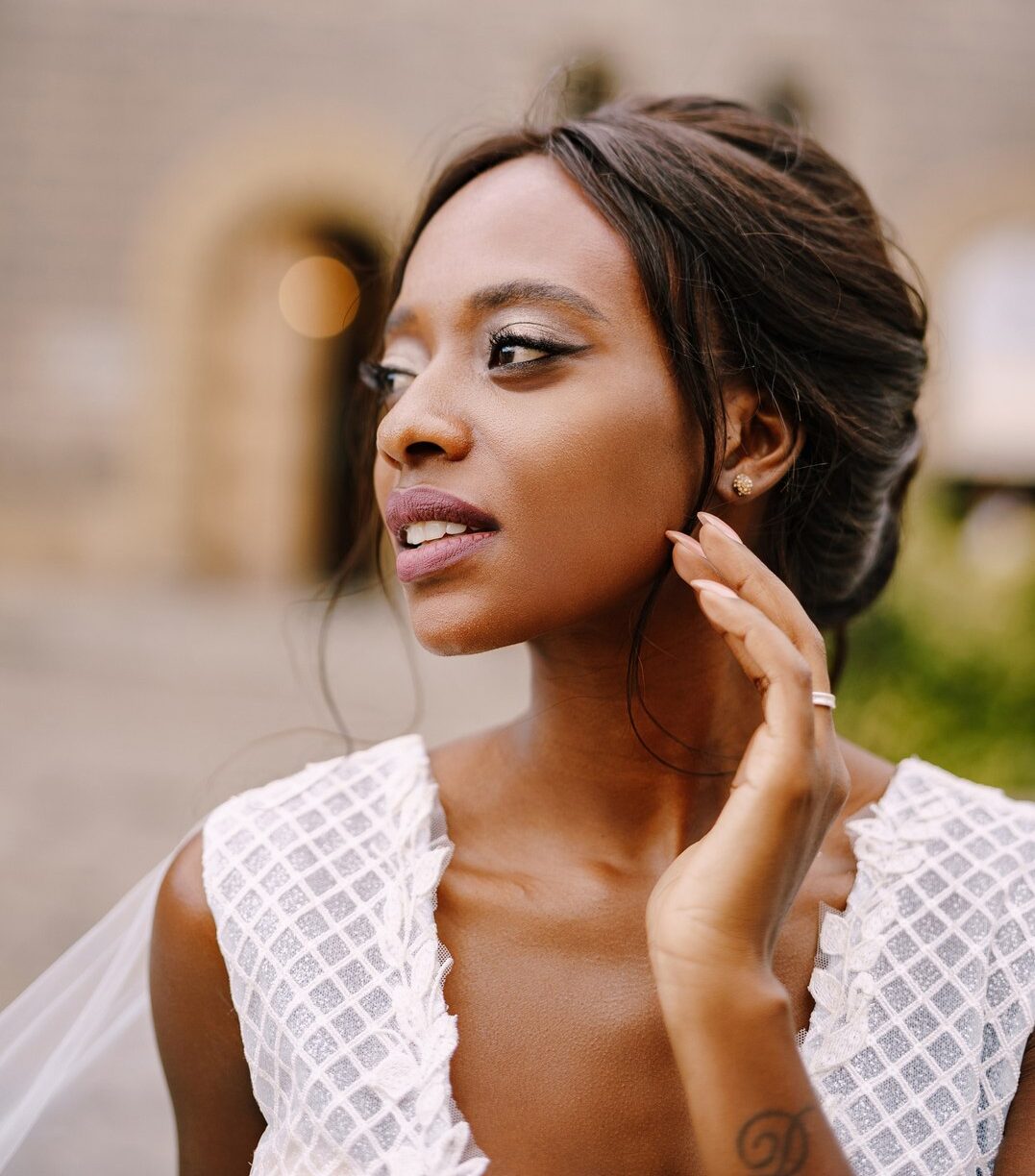 Quiet luxury means effortless elegance; there's nothing more sophisticated than a low bun with a romantic flair. The key is to make this bun a bit less tight than usual. The loose strands of hair framing the face are a delicate touch.
2. Modern Braided Pony
For the modern bride who loves trending hairstylists, this braided crown with a scrunchie screams 90s. The thick waves give this cool style an elegant touch. Prep your hair with a styler like TRESemmé One Step Styler Sleek Cream to create texture and hold.
3. Quiet Luxury Low Knot
If you have bangs and want to take advantage of them, parting them in the middle to create a curtain effect is the best option. Gather all your hair in a sleek low bun to bring that quiet luxury to the forefront.
4. Bejeweled Bridal Hijab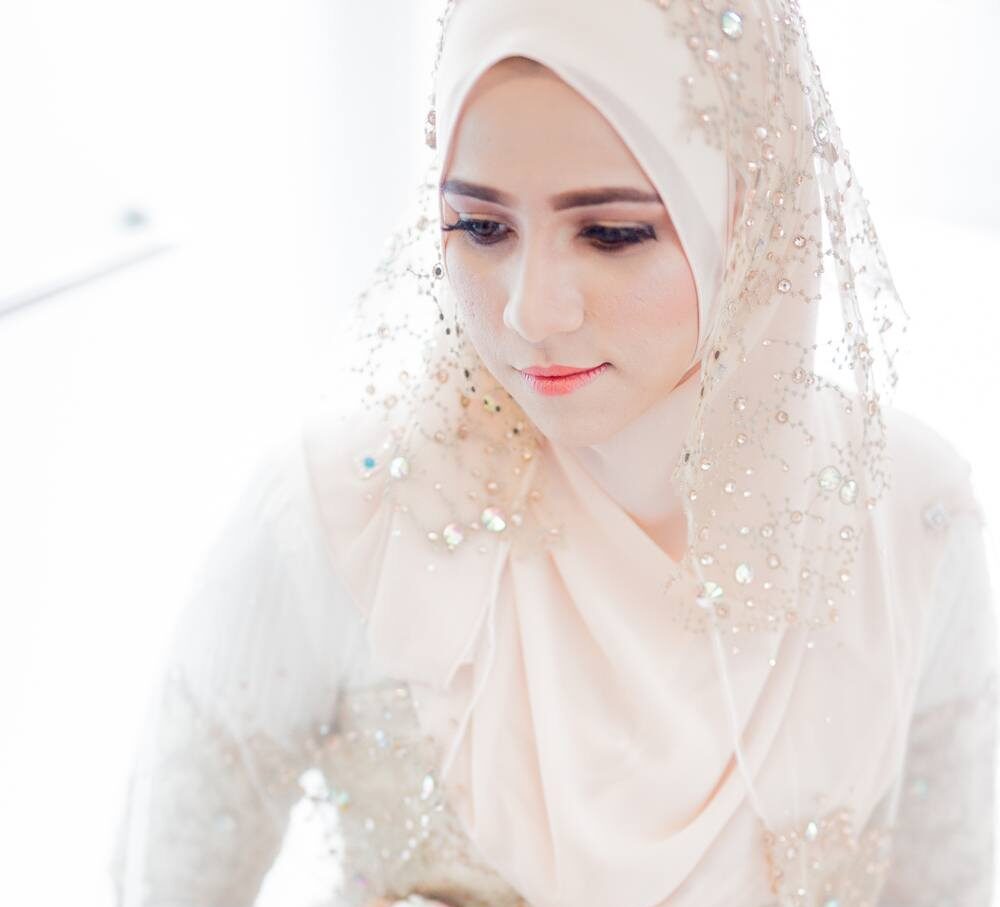 For the modest bride, a bejeweled veil on top of a hijab epitomizes regal elegance. Soft makeup like the one our bride features brings out your beautiful face framed by the hair covering.
5. Curly Ends
Low curls with sleek, long hair are a beautiful option for the playful bride. Create a sleek effect by using a gel such as TRESemmé Extra Hold Hair Gel. The best thing about this product is that it creates hold without leaving your hair sticky.
6. Quiet Luxury Rounded Fro
If you're rocking are already rocking an afro for your big day, choose to style it in a round form. We love this almost mohawk effect with sleek edges. The quiet luxury aspect of the look is brought by the elegant tiara.
7. Victorian Veil
Royal weddings are the manual of quiet luxury, and brides often take cues from the royals. One accessory that never loses popularity and with reason is the iconic veil worn by Queen Victoria. This simple accessory elevates any simple wedding gown.
8. Quiet Luxury with Romantic Curls
Waves and curls are a classic wedding staple, and we had to include them in this gallery. We particularly love the elegance of these thick curls and the way they delicately frame the bride's face. To seal the style, spray a hydrating hairspray like Nexxus Styling Maxximum Finishing Mist. This product offers hold without the crunchy feel.
9. Twisted Low Bun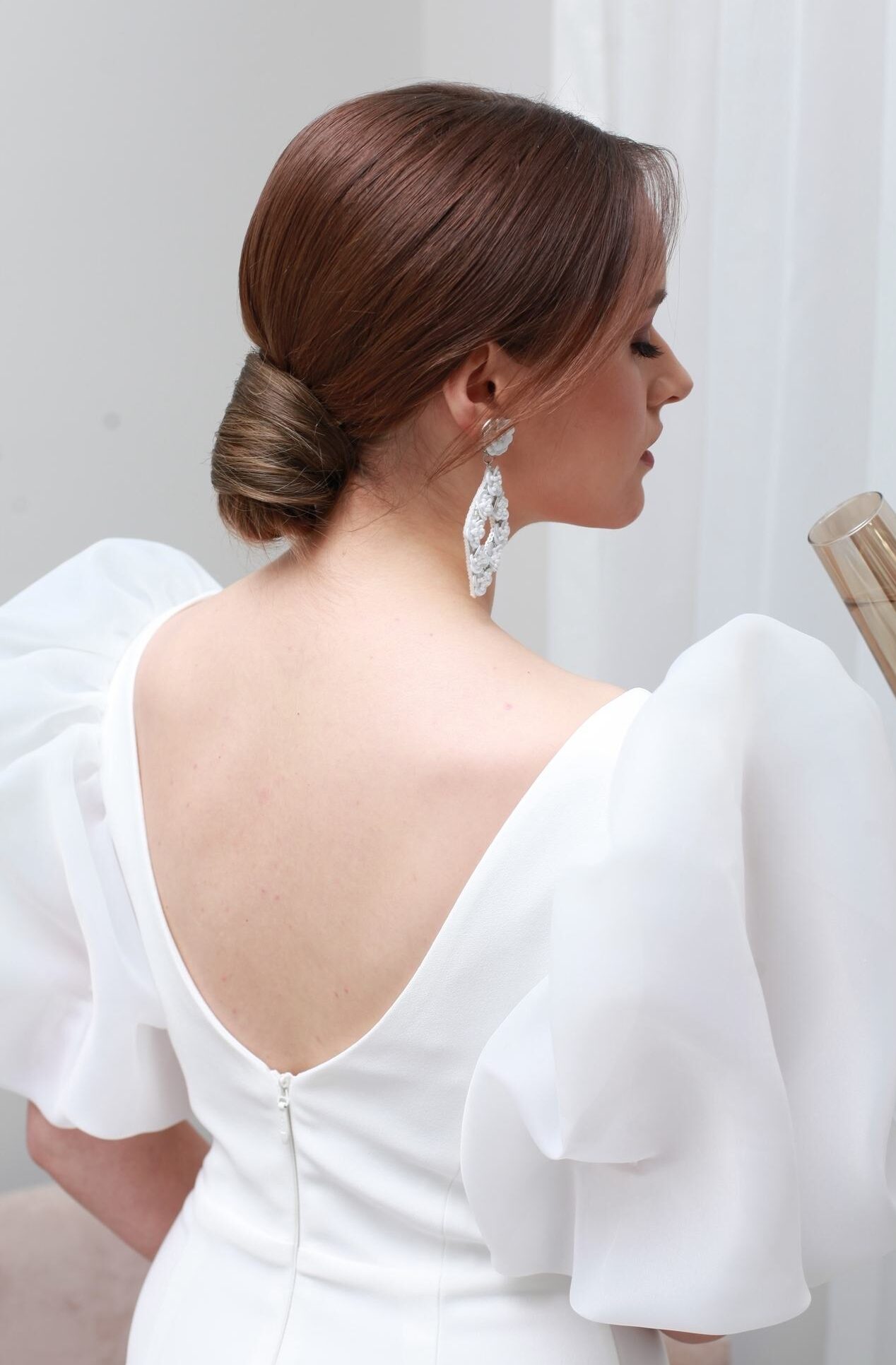 The twisted low bun is another classic bridal hairstyle that couldn't miss this list. This elegant updo is wonderful for brides with backless wedding dresses. This is also a good style for bridesmaids.
10. Vintage Messy Bun
We are closing the gallery with the iconic messy bun. The beauty of this updo is that it gives a boho, chic vibe, which many brides want. You can pair it with accessories and even fresh flowers.
What's your favorite quiet luxury wedding hairstyle?
Prev Article
Next Article
Gallery
8 Engagement Party Hair Ideas You've Got to Try
Pretty styles for brides (or bridesmaids) to be. 
See article
All Things Hair on Instagram