40 Wedding Hairstyles: Half-Up, Half-Down for the Modern Bride
Half up wedding hairstyles are the perfect compromise between practical and pretty. Find out which ones fit your specific bridal personality.
Half-up, half-down wedding hairstyles are the ideal choice for the modern bride. Wedding planning can be super stressful: the dress, the caterers, the music, the theme—when planning a wedding, the options are seemingly endless and all equally appealing, which can be totally frustrating for a lot of brides.
If you're anything like us, even hair and makeup won't be a cut-and-dry conversation, which is why if and when the big day happens, half-up wedding hairstyles are so gonna be in the runner for us here at All Things Hair. The look just checks all the boxes: romantic, veil-friendly, photogenic, dance-proof.
The worst part of wedding planning is that no matter how much you try to stick to your guns, there are just too many shiny things to get distracted by. You can easily get overwhelmed to the point of an existential crisis ("But are we really a mid-century modern couple if we don't have a martini bar?").
Well, fair warning now: The road to the altar is paved with many more Pinteresty intentions, and although we can't exactly help you zero in on everything else—or whittle down your table-setting choices—rest assured we've got the hair on lock.
Read on for the best half-up, half-down wedding hairstyles we've found, and maybe even get an a-ha moment on what type of bride you really are:
40 Half-Up, Half-Down Wedding Hairstyles
Vintage
Eras you love: 1950s, 1960s
Drink of choice: martinis, Old Fashioneds
Oldies but forever goodies, retro-inspired hair is for the bride who loves a good trip down memory lane—or maybe she simply looks fabulous with a beehive look. Either way, it's an undeniably feminine, super-flattering hairstyle, what with its flirty bumps and deep side parts. The focus of this nostalgic hairstyle is almost always on the crown—whether with a baby beehive or a legit high ponytail—and is a perfect anchor for veils that begin at the ear, or, if you're going for full mid-century Americana, for fascinators and birdcage veil blushers.
1. Retro Bang
A full, side-swept fringe and a bumpy shoulder-length half-up wedding hairstyle is so delightfully sweet.
2. Vintage Bump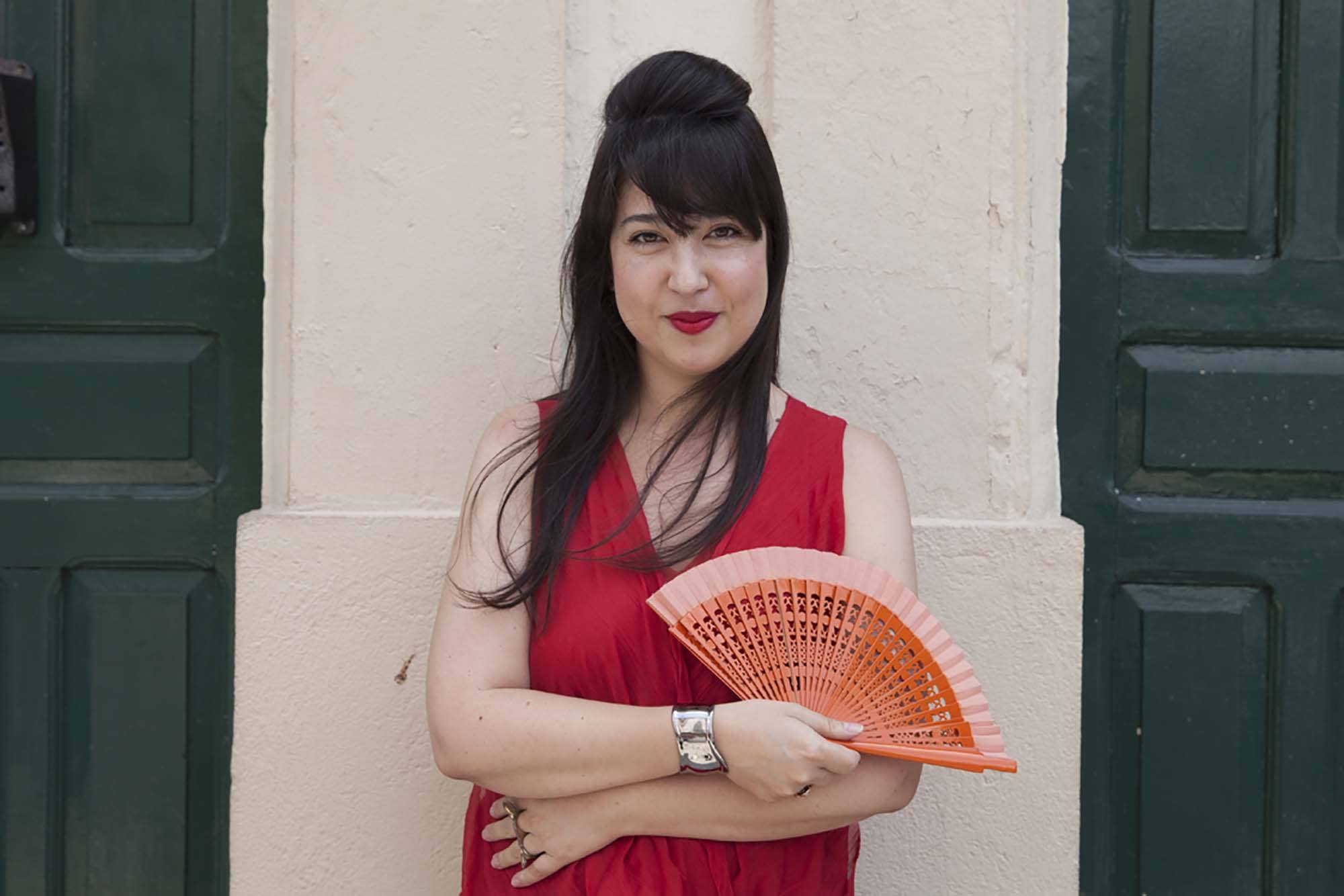 Utilize that handy foam bump to create a burlesque-inspired half top knot.
3. Modern Beehive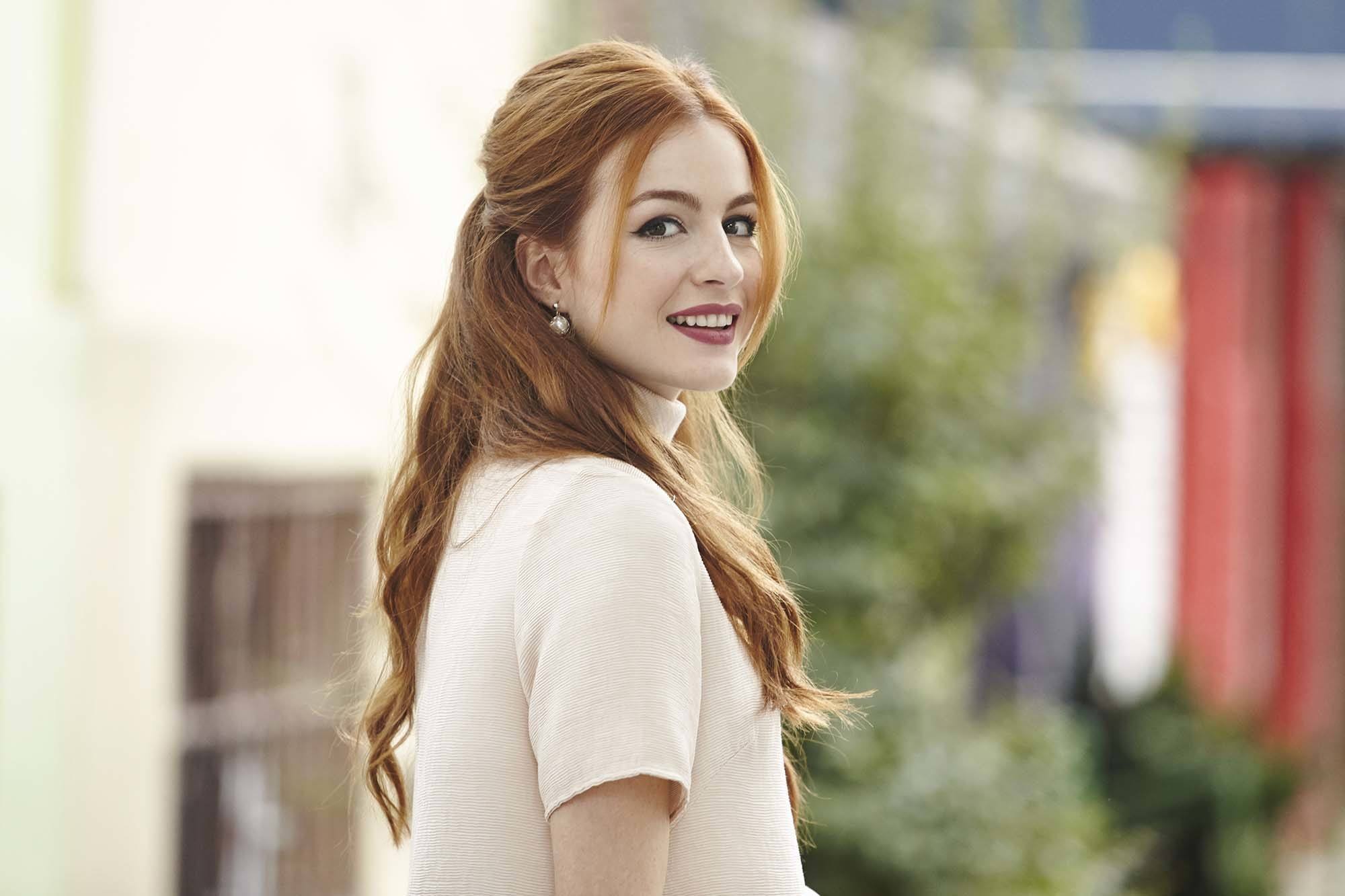 A center part—as well as a few face-softening wisps—keeps this look in the now.
4. Princessy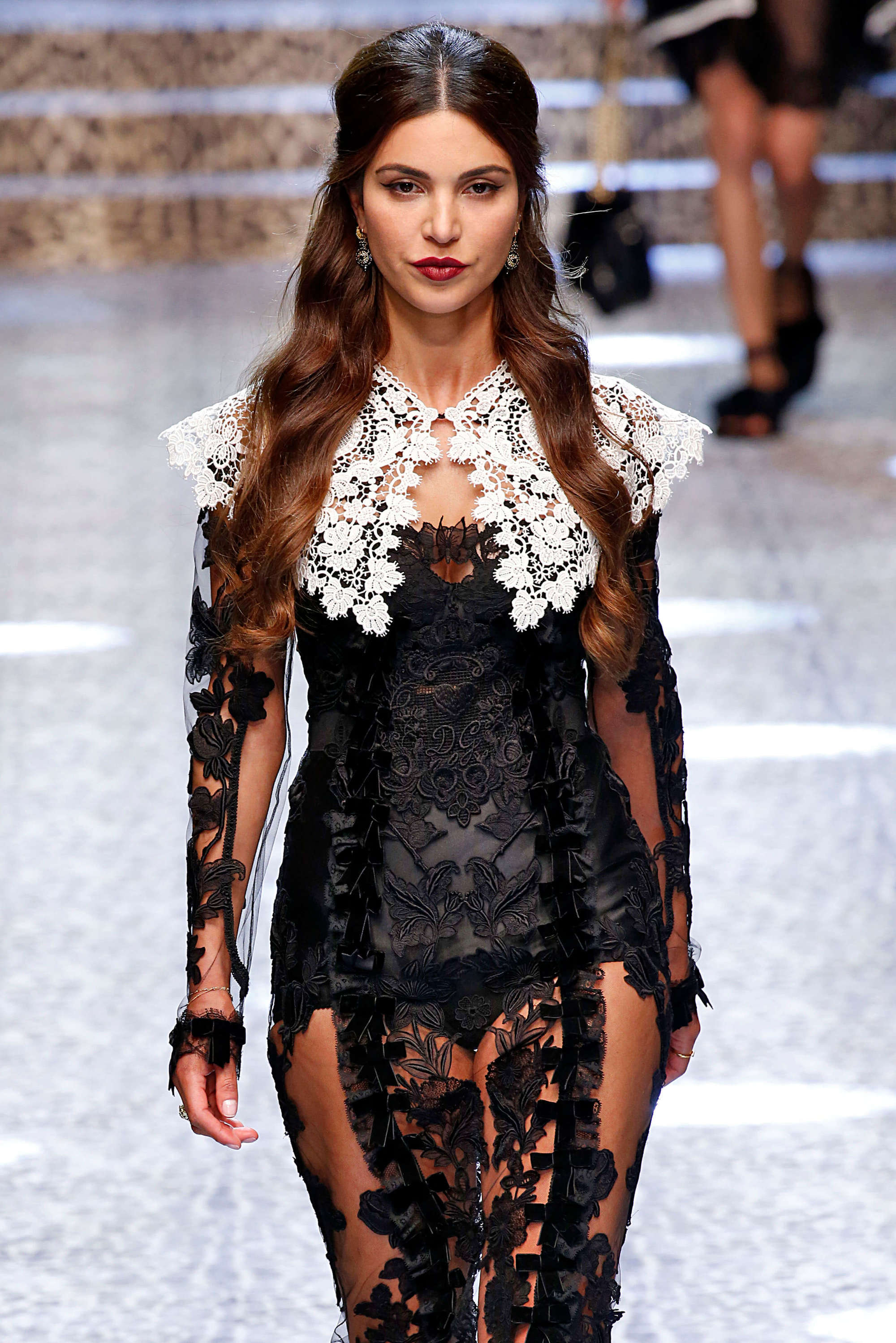 Long waves paired with a middle-parted beehive are reminiscent of the rock n' roll wife life of the late '50s.
5. Curly Highlights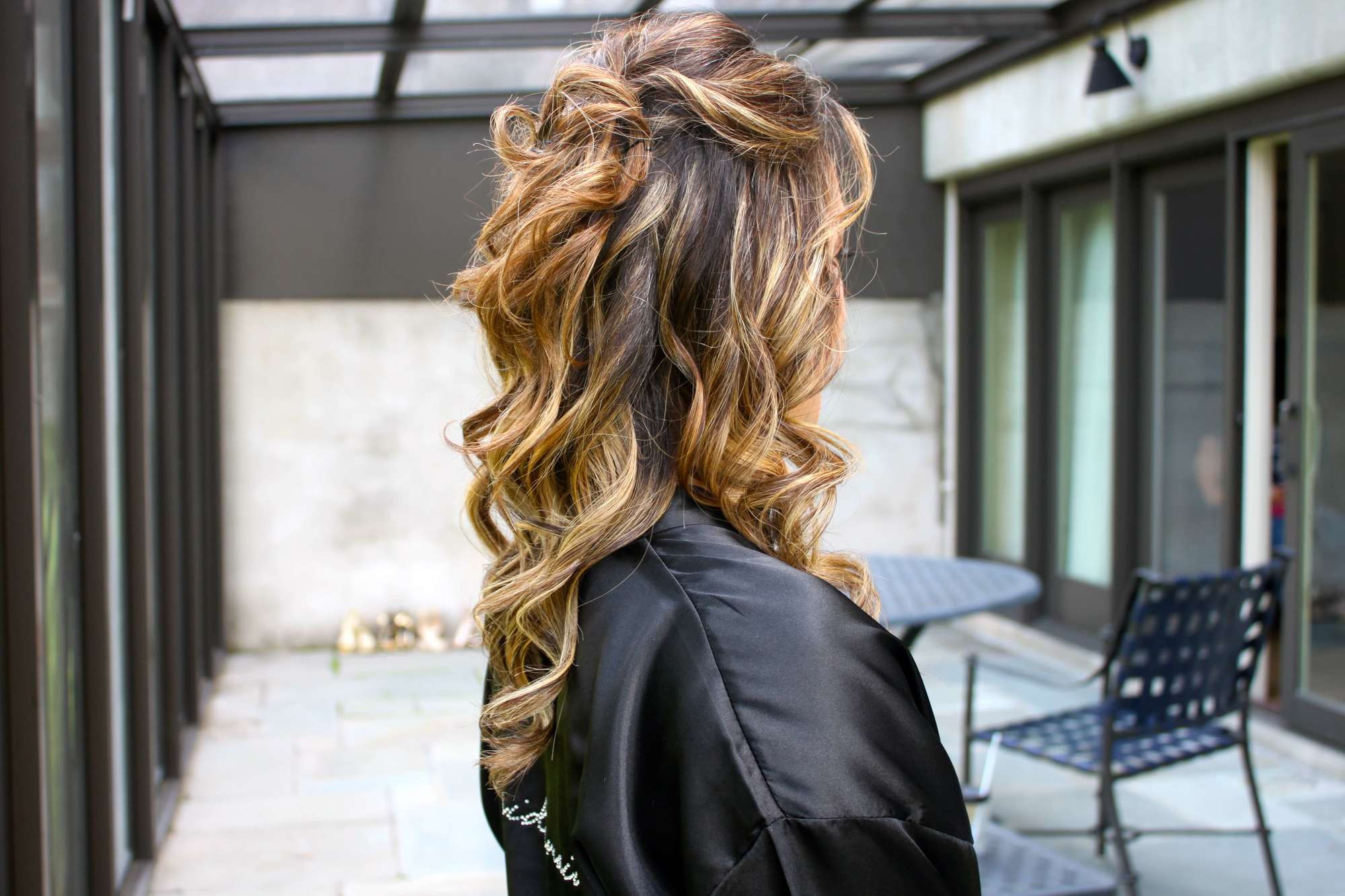 Streaky highlights were another hallmark of the era, and paired with flirty ringlets the look gets more modern.
6. '60s High Pony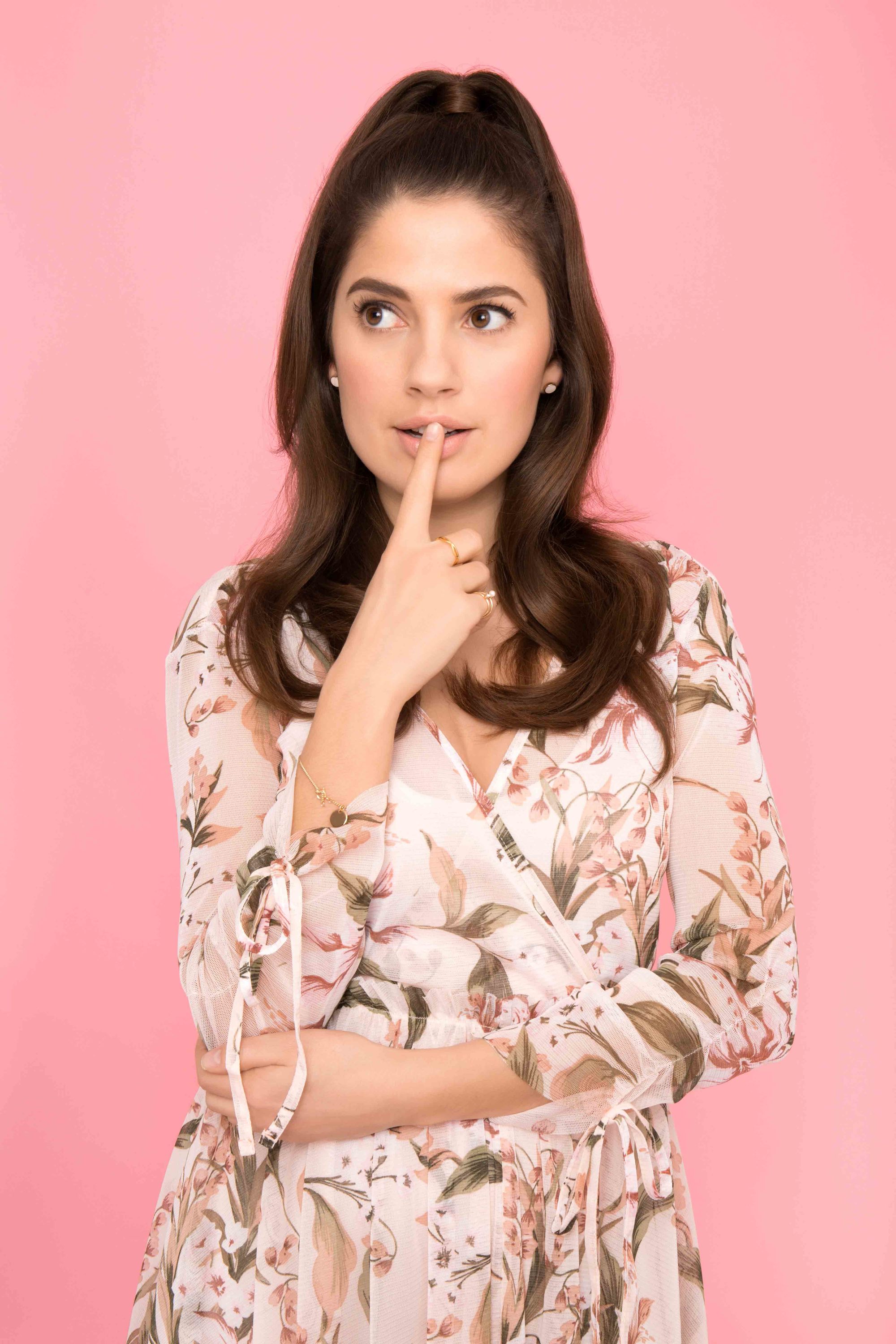 So on-theme! Genie-esque half-up wedding hair is not only super pretty, but it also gives finer hair a fuller appearance (with the help of hot rollers, of course).
7. Deep Side Part
A classic beehive calls for a high-shine sleeking serum (we like Suave Simply Styled Anti-Frizz Smoothing Serum) and some firm-hold hairspray, like Dove Style+Care Compressed Extra Hold Hairspray.
8. Bump Back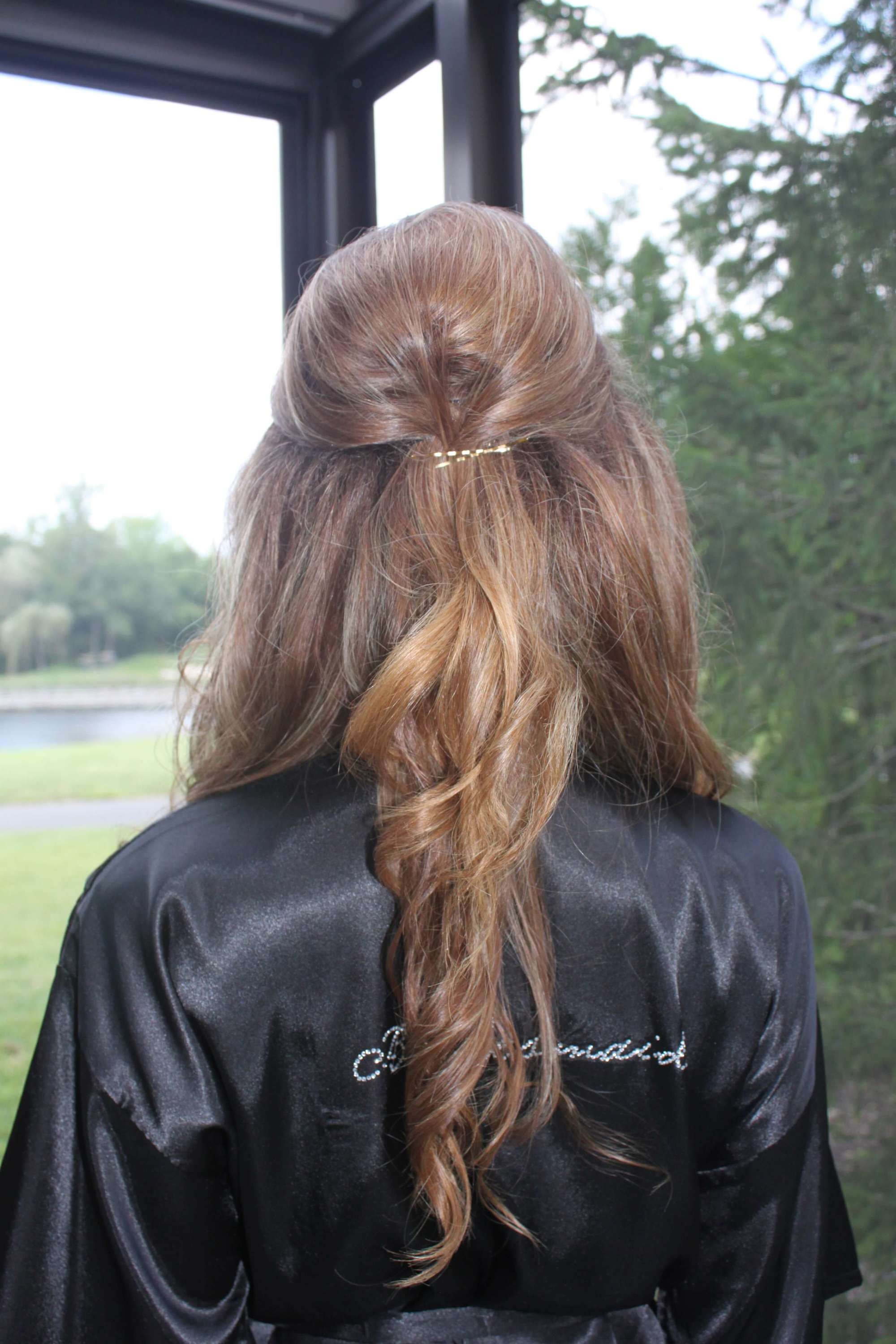 Want a hint of the era, but not for a full-throttle throwback? Try a half-bump, half-up wedding hairstyle that opens up your features without exaggerating your forehead.
Uptown
Eras you love: the 1990s, 2000s
Drink of choice: champagne
City brides are known for their chic, streamlined, and practical looks, favoring classy, elegant details. "Whisper, not shout" is the undertone of their aesthetic, and their choice of wedding hairstyles, half-up or otherwise, showcase this to a T. Tasteful curls, glossy, luxurious color, and immaculately straightened hair are callouts of this look.
9. Middle-Parted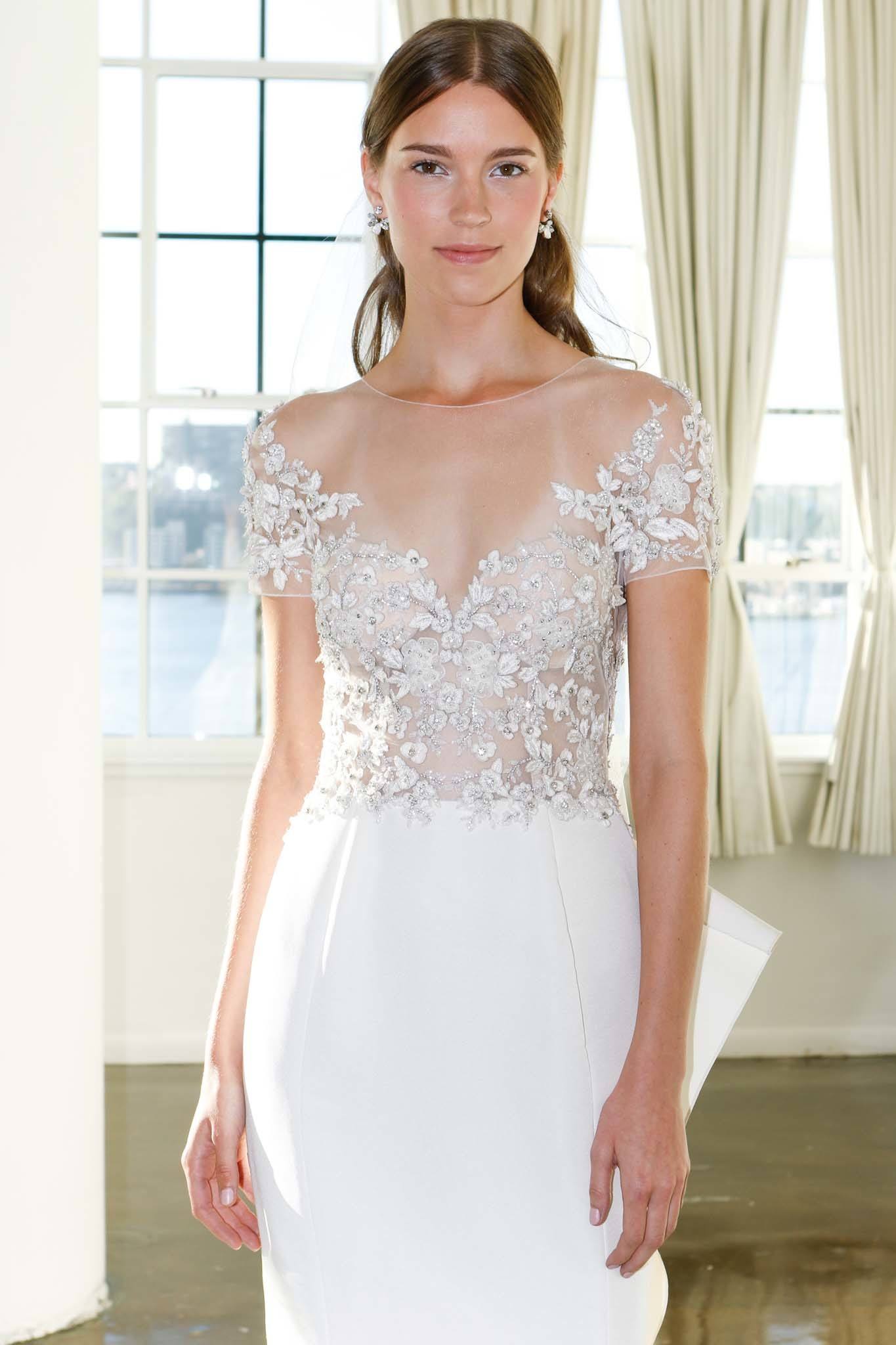 Ear-tucked center parts are the ideal half-up hairstyles for wedding looks that require a showcase of serious ear bling.
10. Double Pony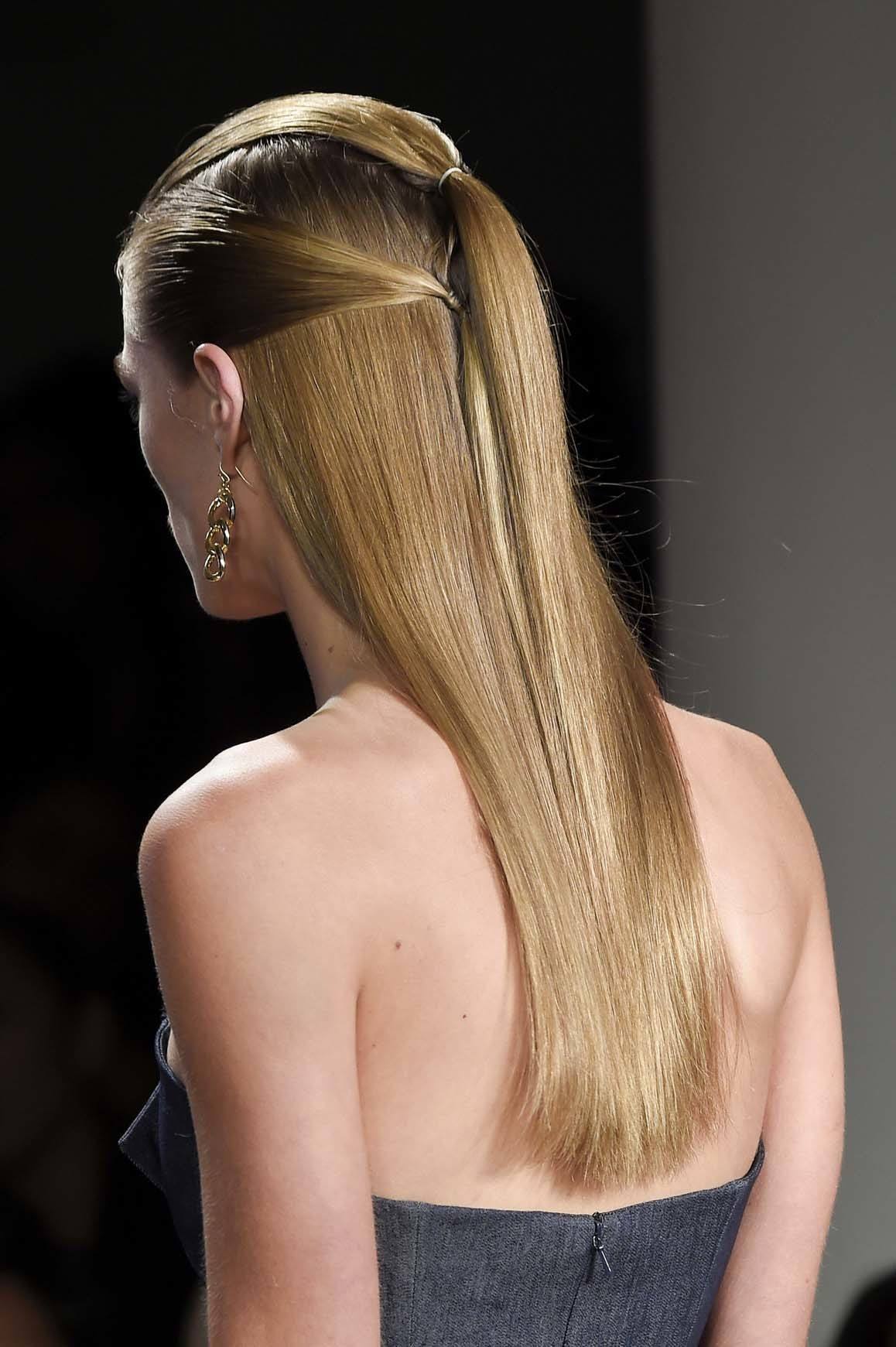 Consider this your "something new." This clever update to the traditional half-ponytail injects a bit of edge to a classic look. Tip: A product like Dove Style+Care Smooth and Shine Heat Protection Spray helps reinforce the straightness.
11. Floral Barrette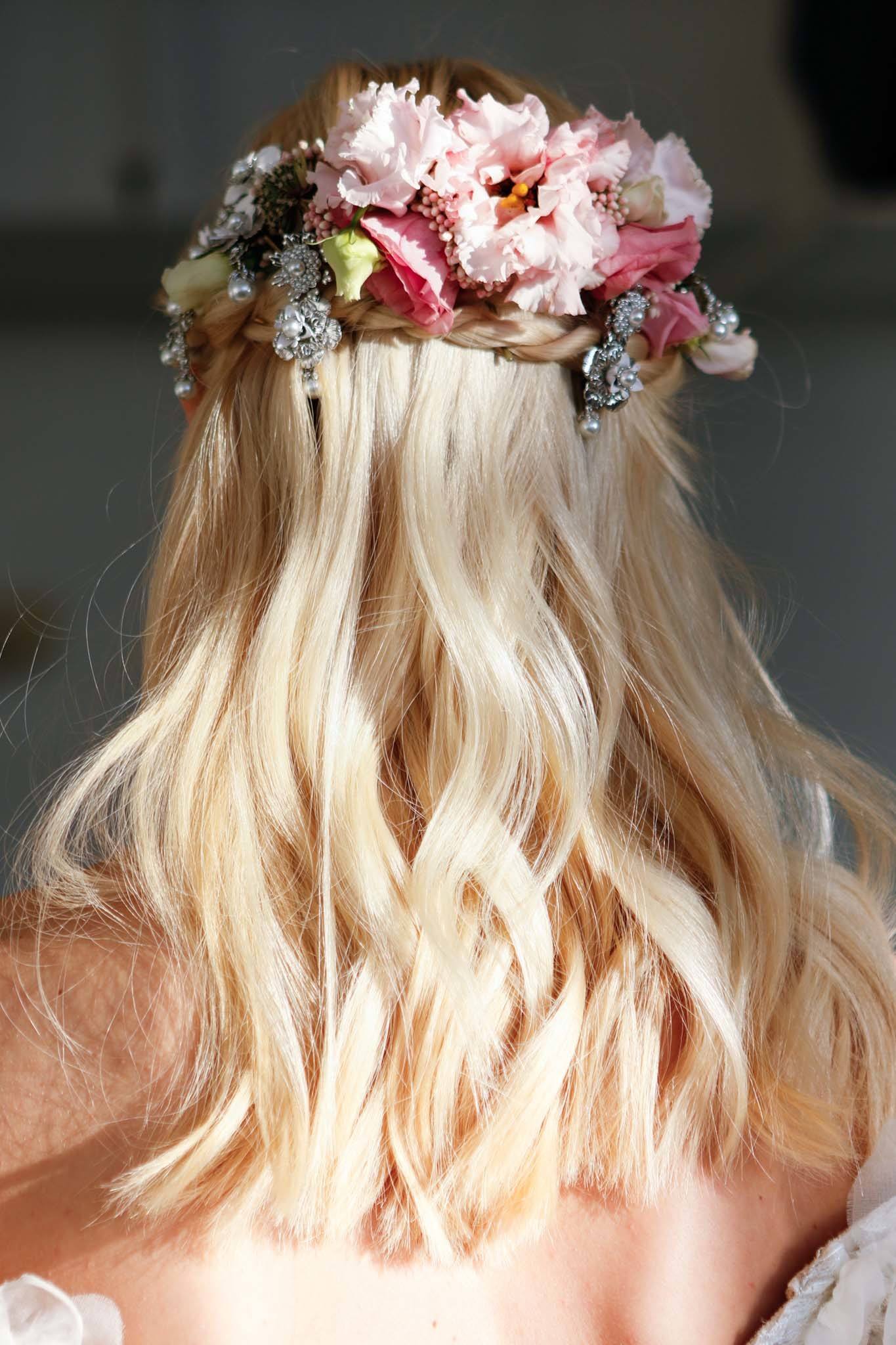 Tastefully coordinate with your bouquet with a stunning—yet still chic—floral accessory for your half-up wedding hair.
12. Side Twists, Long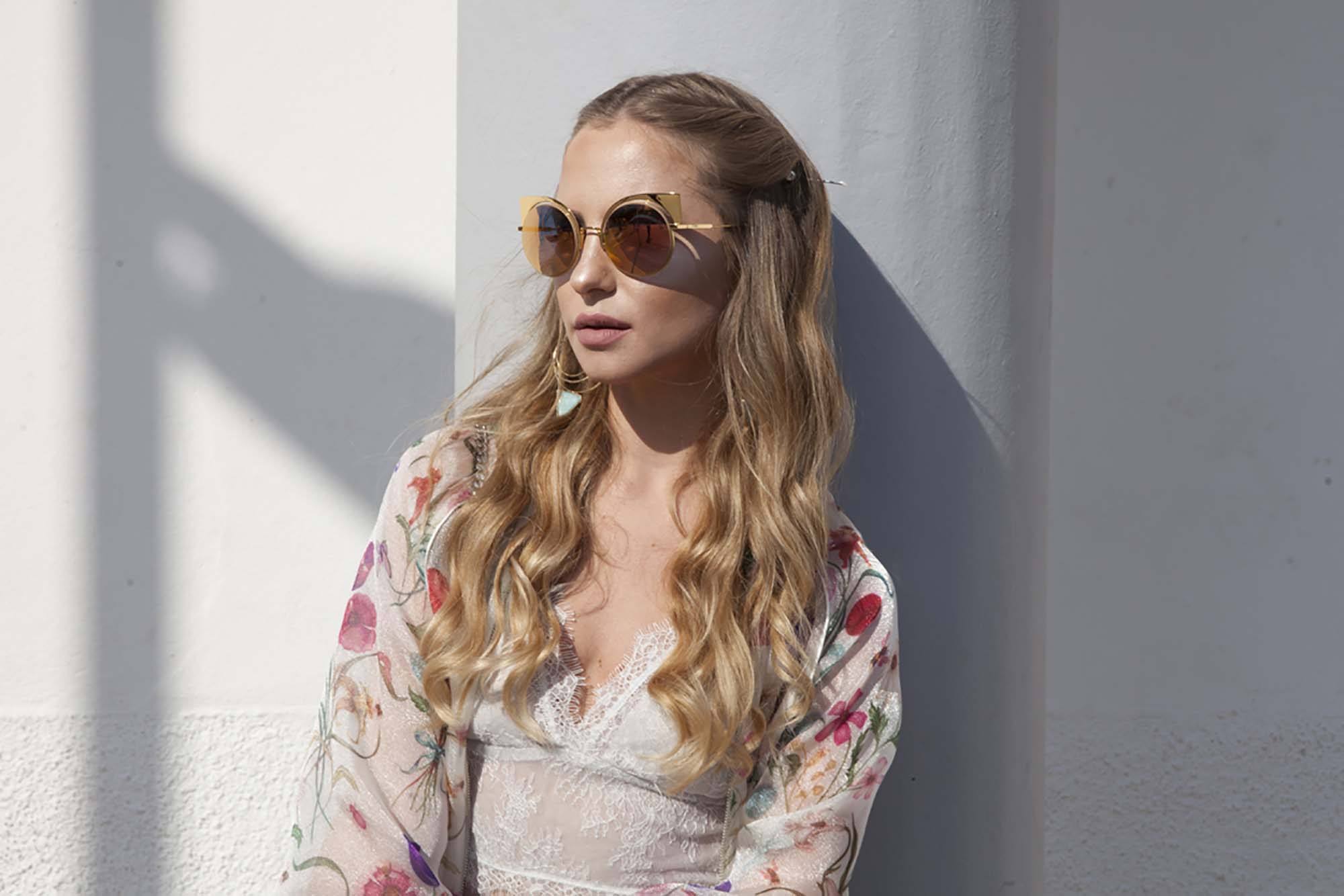 For a romantic look that's still not totally cliché, opt for some neat, clean temple twists.
13. Side Twists, Medium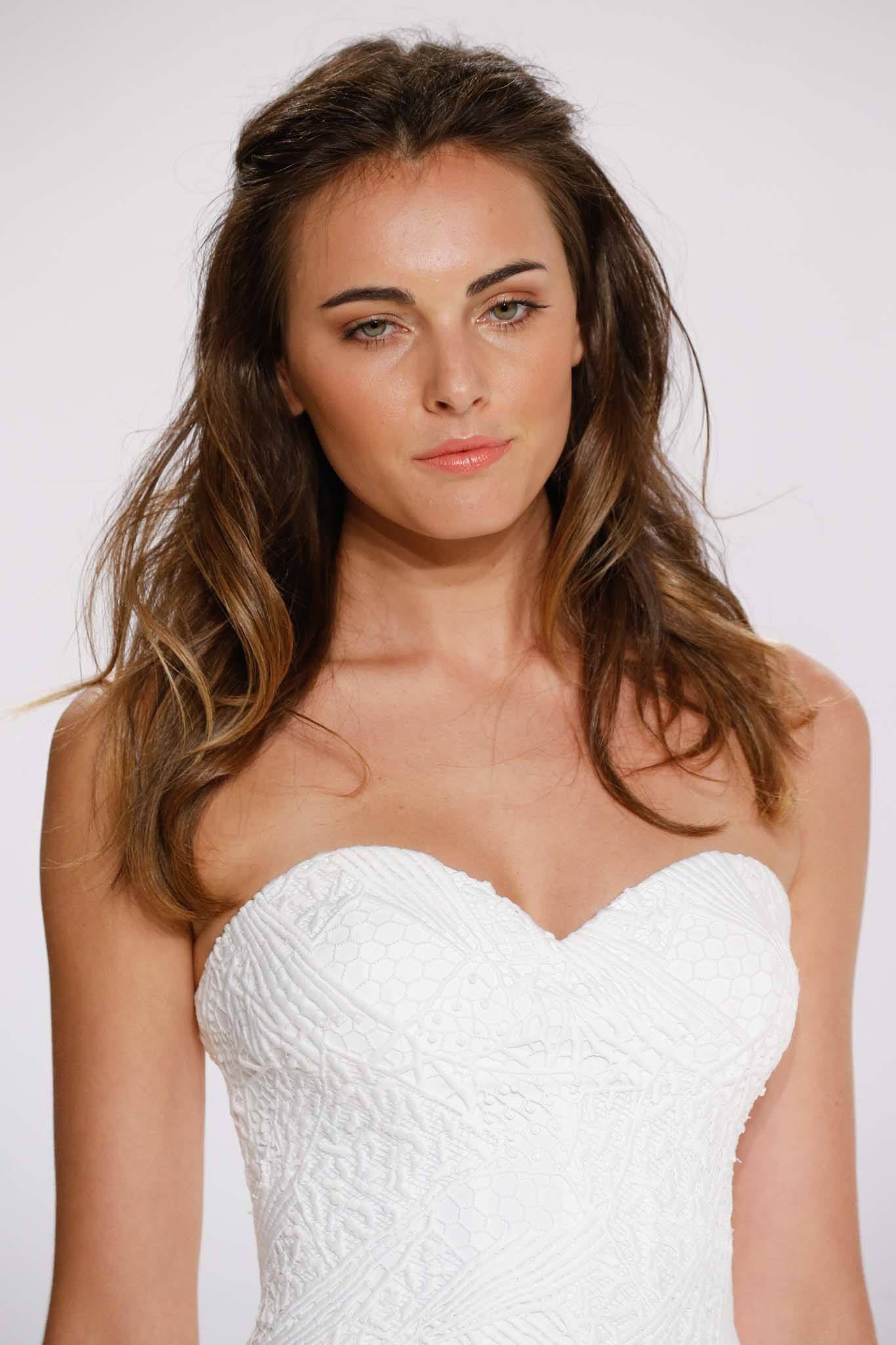 A touch of balayage and a bit of texture at the hairline gives this half-up wedding hair a trendier feel.
14. Loosely Tied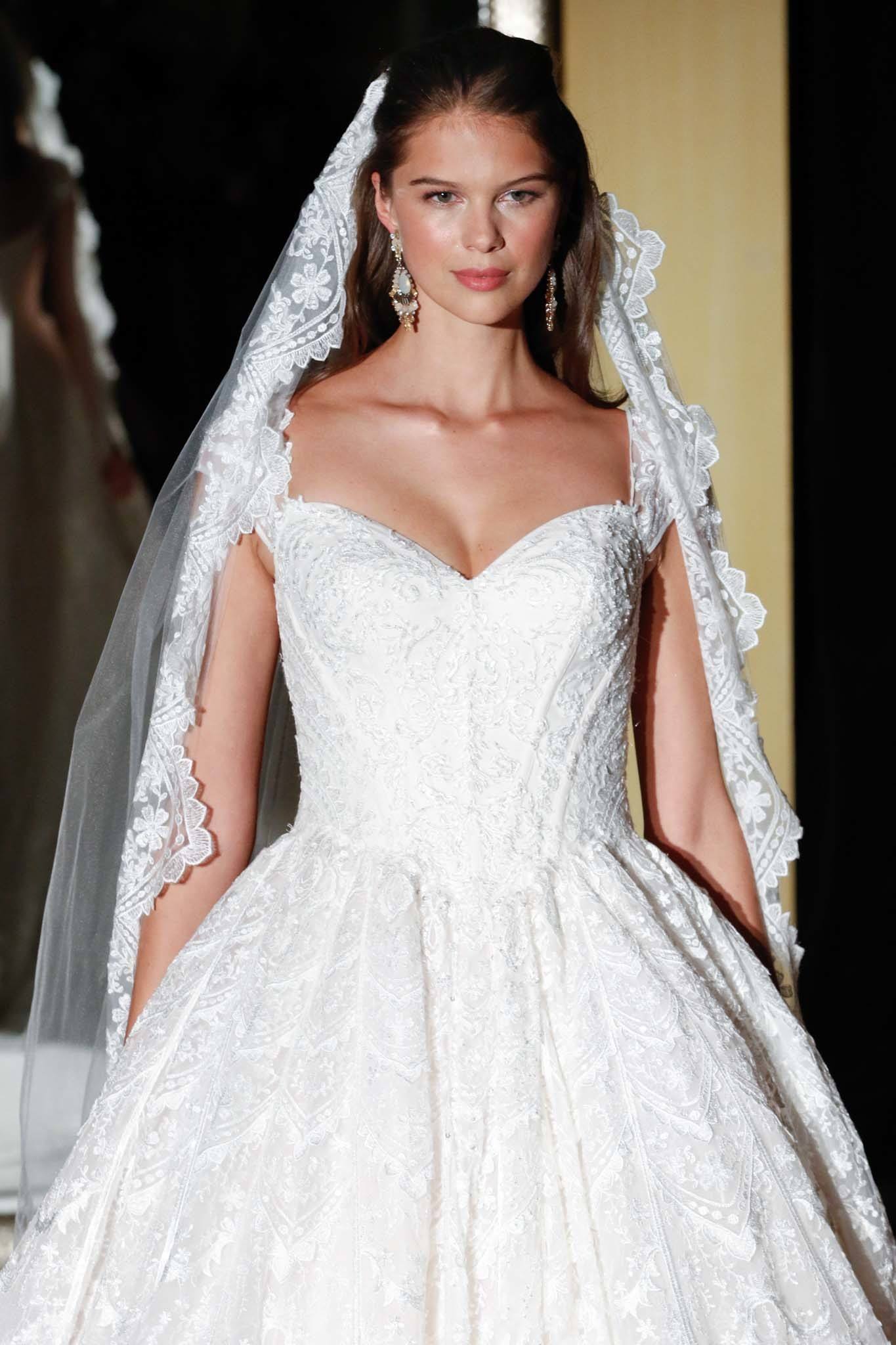 This fresh, blown-out hairdo provides a beautiful foil for a mantilla veil.
15. Rope Twists with Veil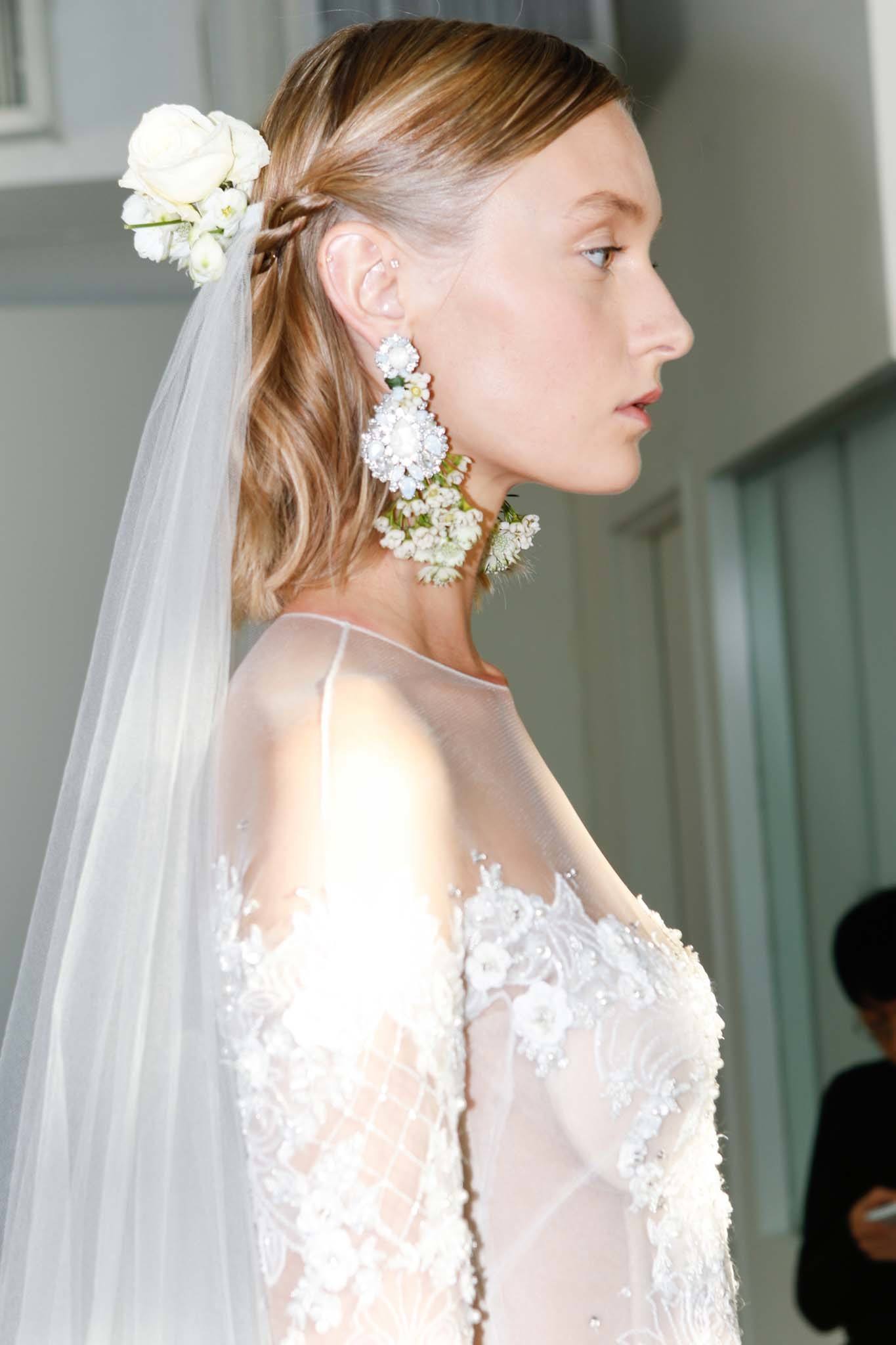 Hair at an awkward length? Try cute rope twists topped off with a chapel veil.
16. Blown Out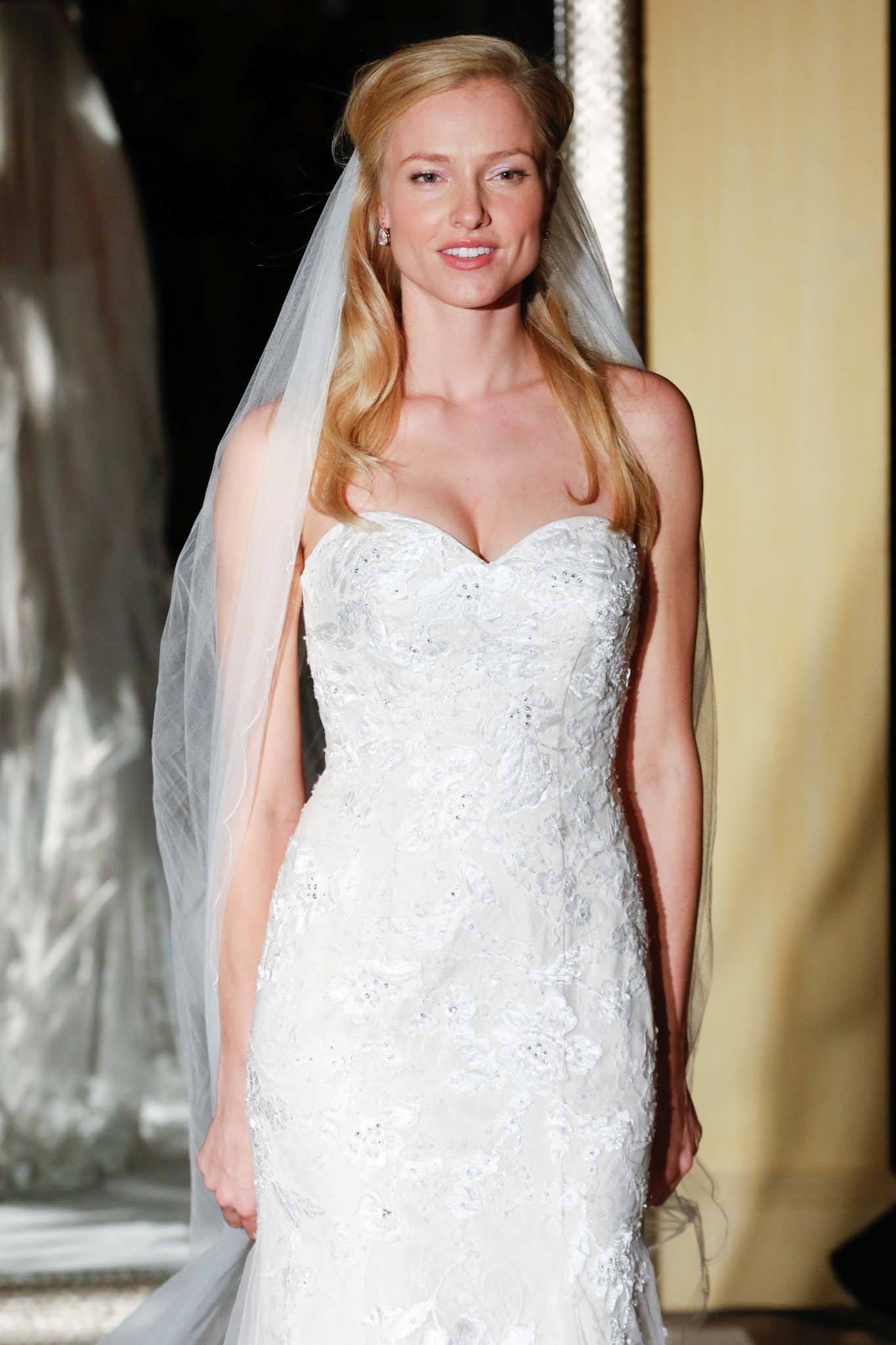 Smooth, shiny, and with a seductively natural curl—what's not to love?
17. Braided with Accessory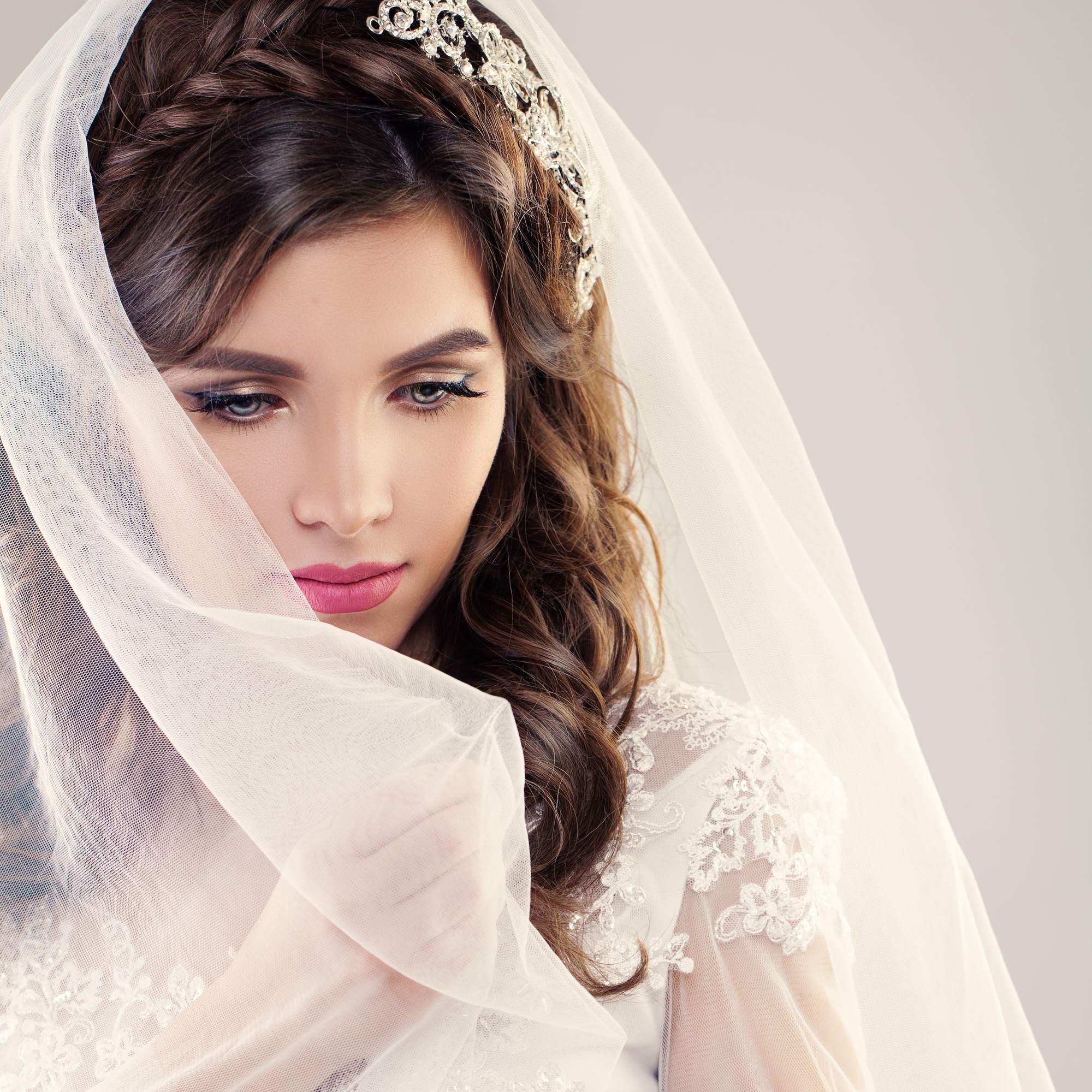 Balance out an ornate barrette with a delicate braid on the opposite parting.
18. Straight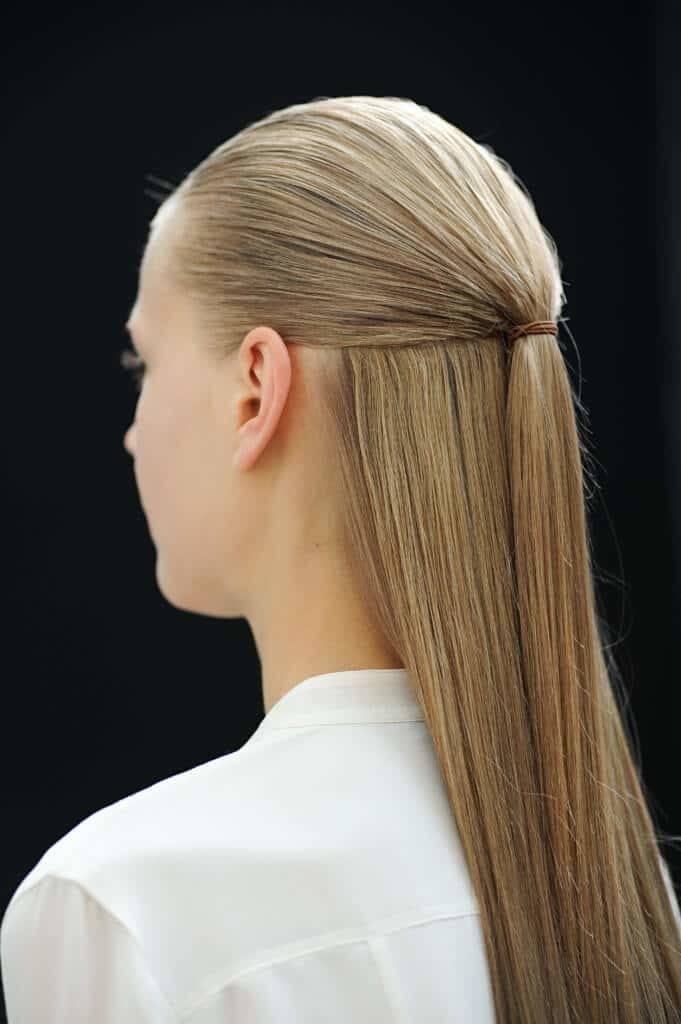 It doesn't get any crisper and chicer than stick-straight hair pulled back into a true half-ponytail.
19. Twisted Tie-Back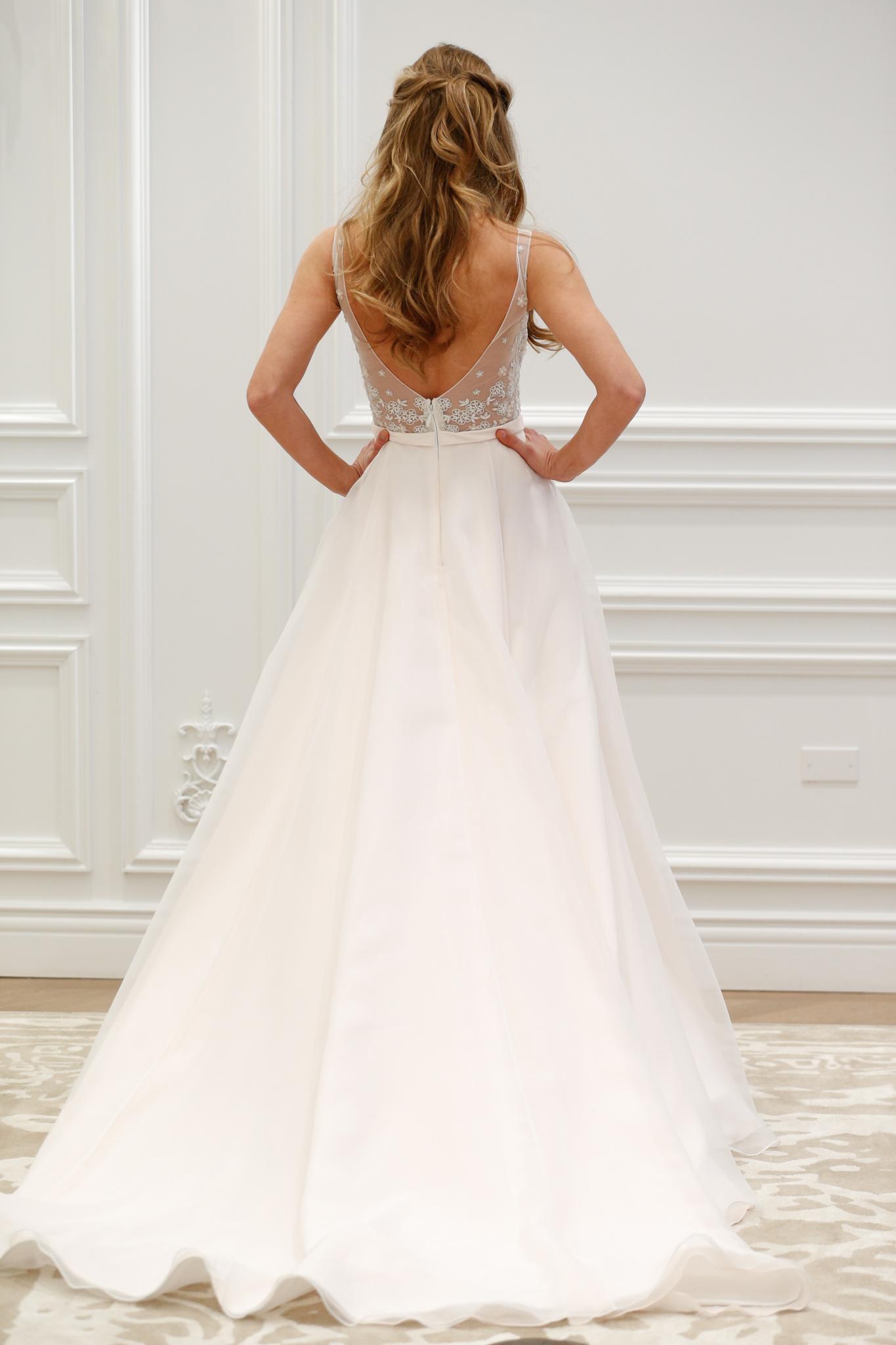 Hide the seams of this twisted half-up wedding hairstyle with some pins and curls.
20. Twisted Lob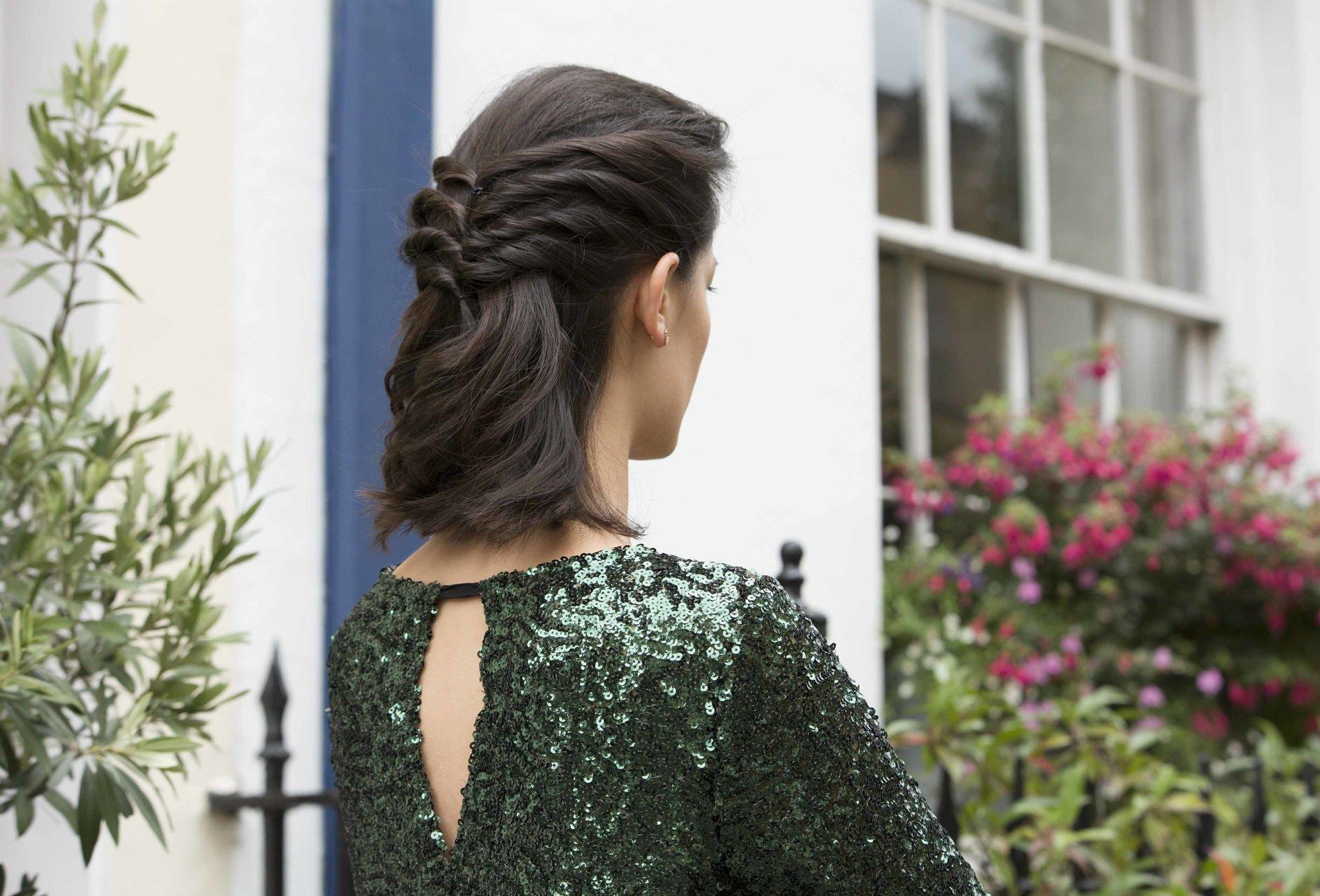 A series of double twists give a trompe l'oeil fishtail effect.
Boho
Eras you love: 1970s, 2014+
Drink of choice: mojitos/fauxjitos, Bloody Marys
When it comes to earthier, more bohemian wedding hairstyles, half-up, half-down looks are practically top-of-mind. And with good reason: Nothing complements—and secures—a delicate floral crown or woodlandia better than some textured braids and tousled twists.
Best for the laid-back bride, these looks marry the viral appeal of hipster, Pinterest-level artistry with an approach that's a tad more eco-conscious and carefree. Needless to say, loose, flowy 'dos and an overall non-stuffy tone are the name of the game.
21. Beach Wave Braid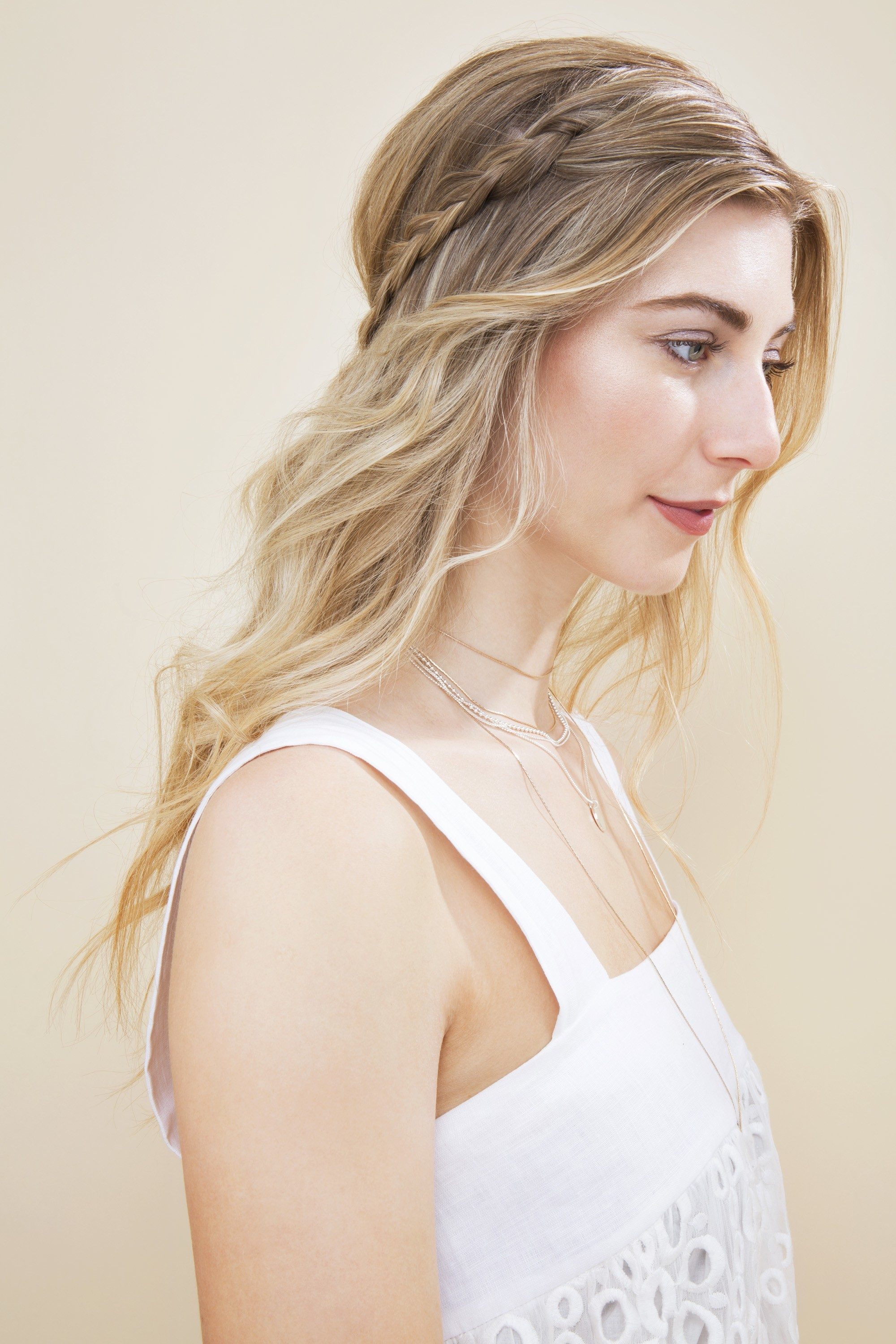 A pair of simple three-strand braids provides some structure to some beachy, loosely waved texture.
22. Feeder Fishtails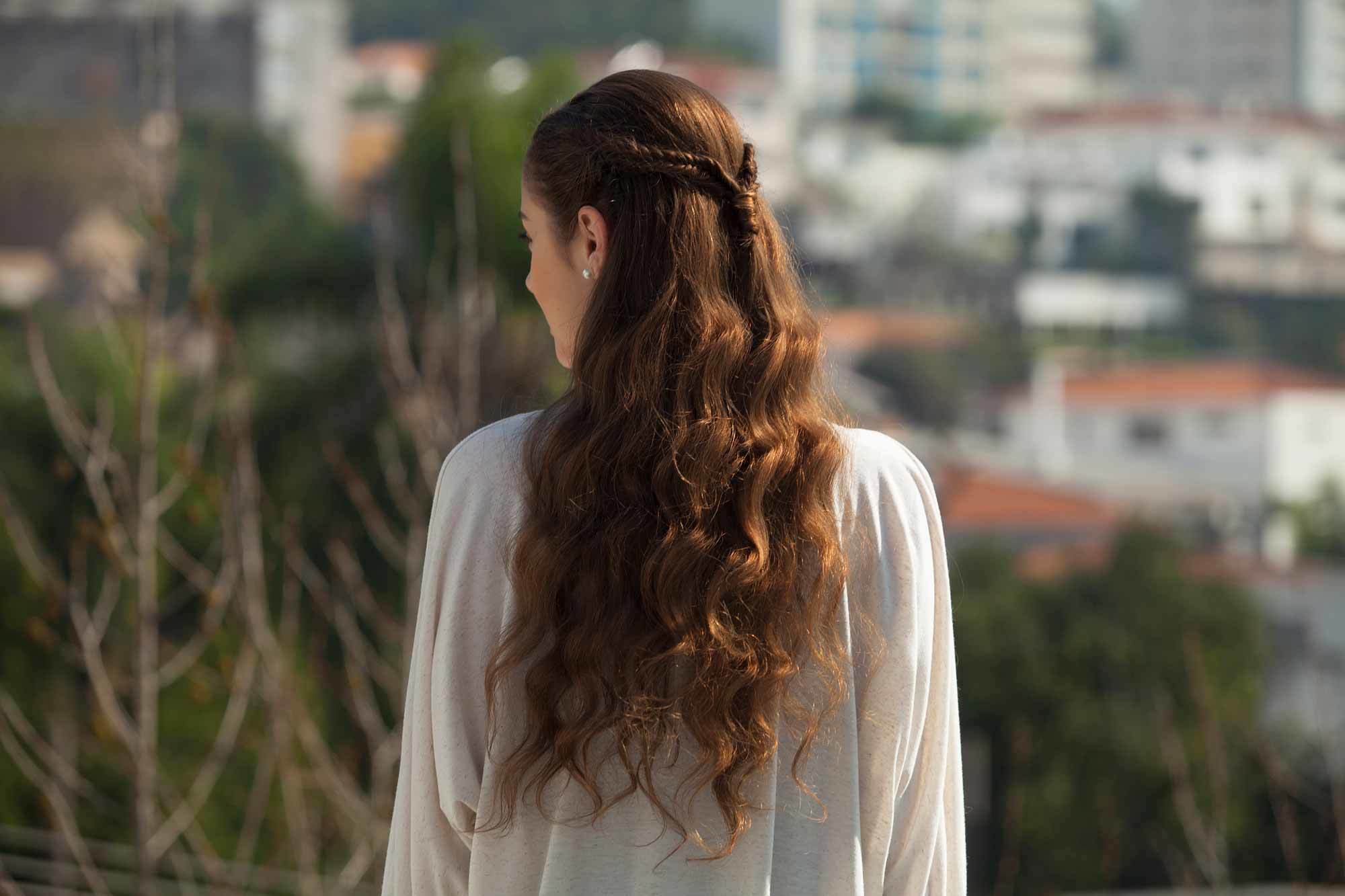 The vlogger's fave stitch, the fishtail braid, is all grown up when gathered into one wraparound pony.
23. Loose Crown Braid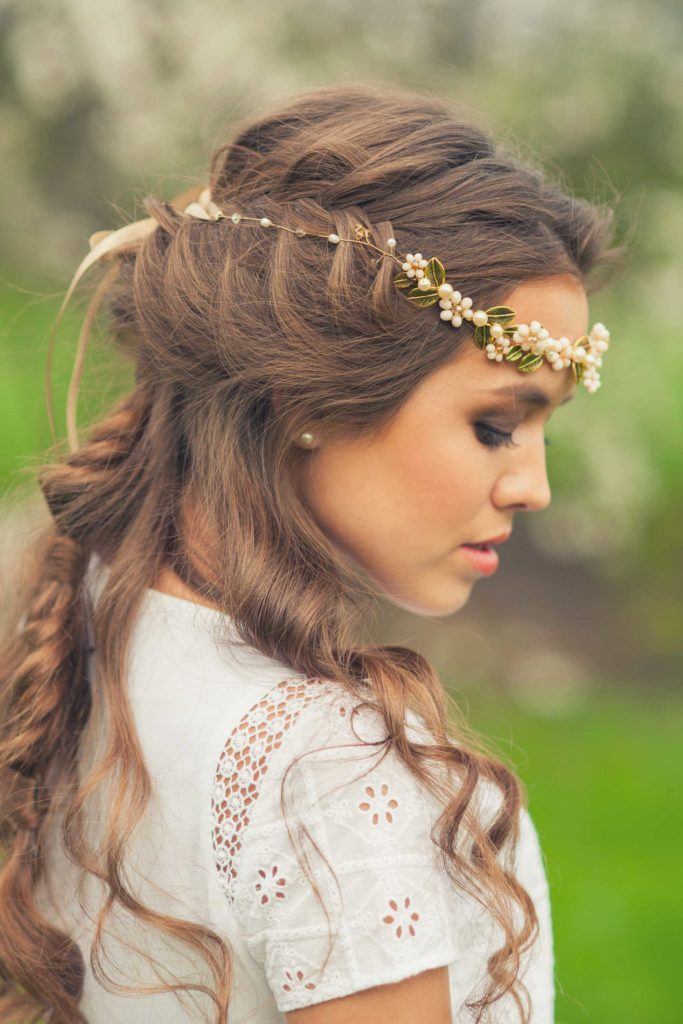 A medley of texture is pulled together by a dainty floral crown and coordinating ribbons.
24. Crown Twists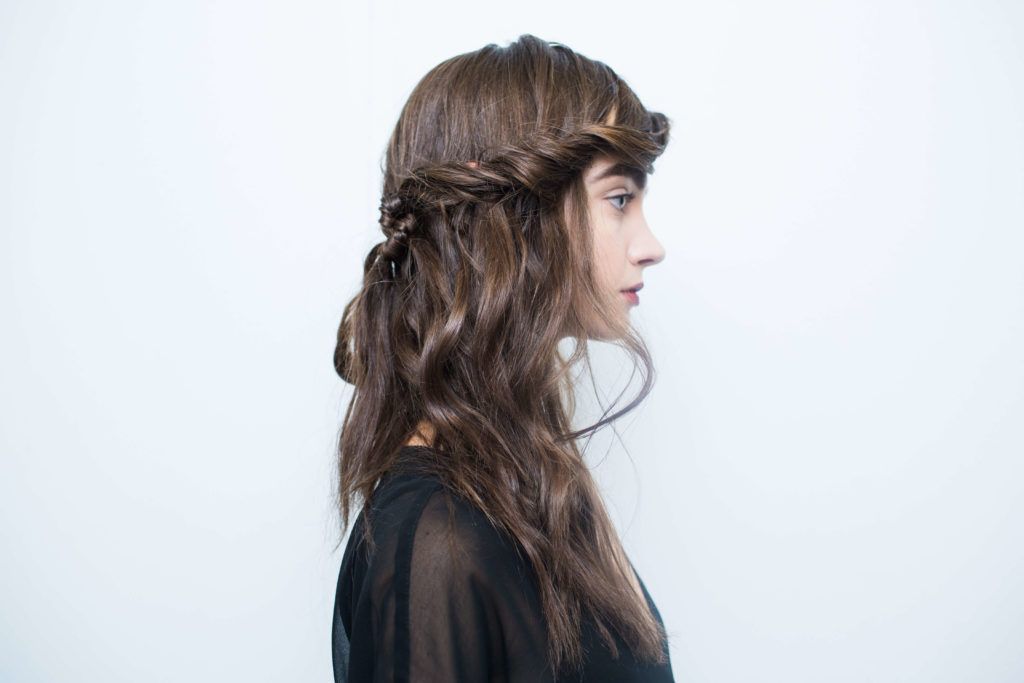 Make sure your guests know who the star of the evening is with a waterfall/crown twist hybrid.
25. Feeder Dutch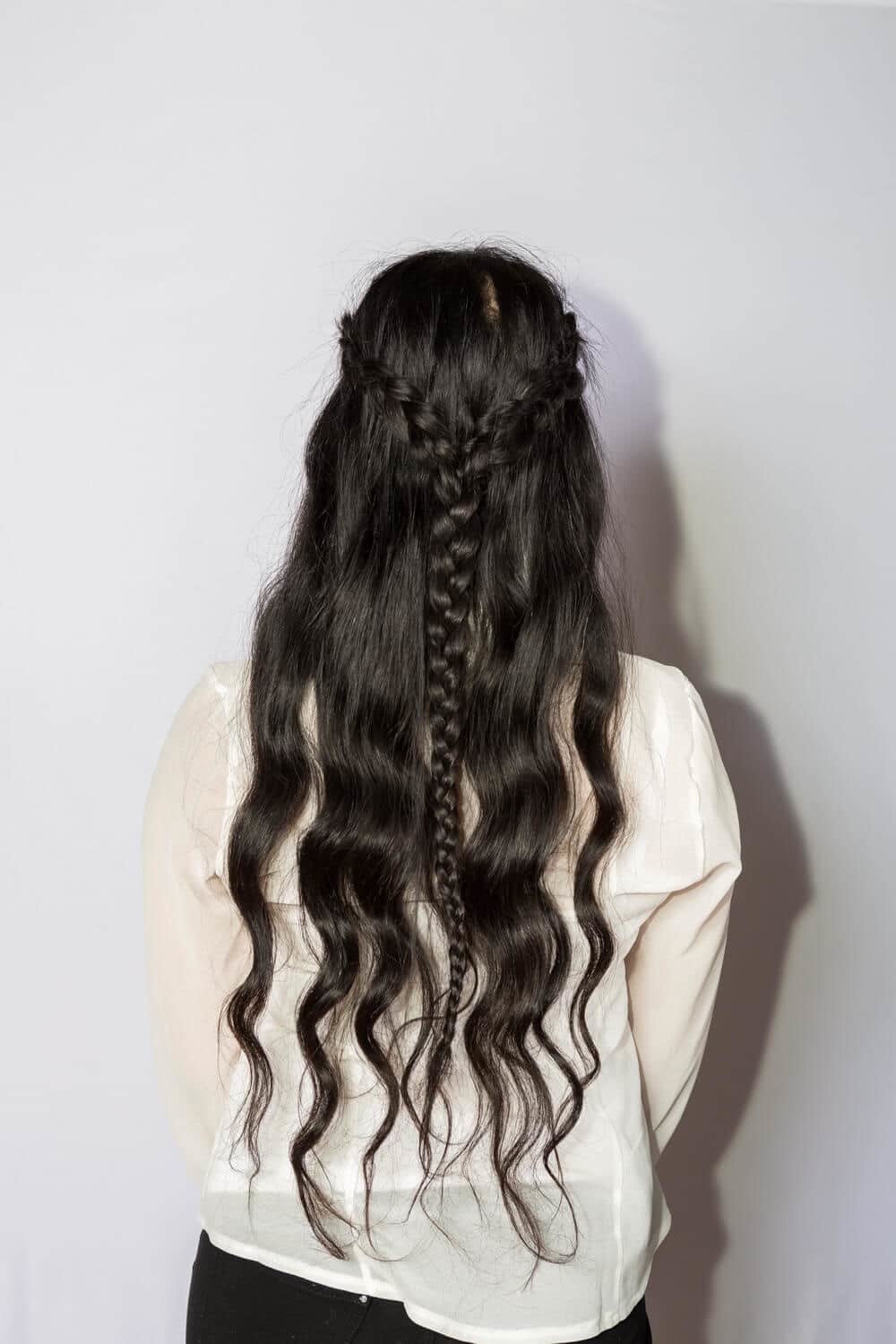 Similar to feeder fishtails, this features Dutch or inverted braids on the sides that gather together for a thicker braided pony in the middle.
26. Fishtail with Sprigs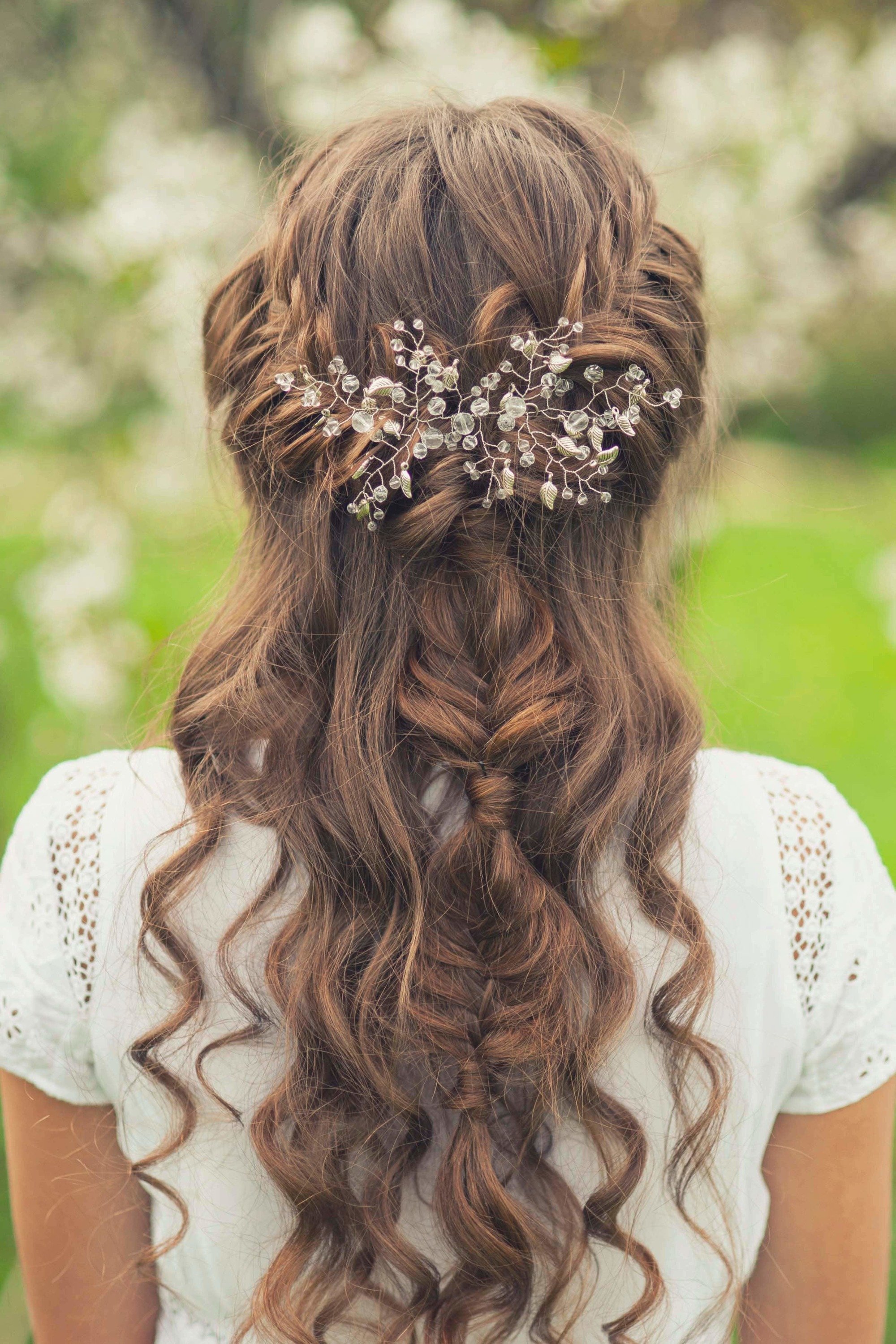 If a mermaid got married, we're surmising this pancaked fishtail look, complete with baby's breath-inspired sprigs, would be her style of choice.
27. Side French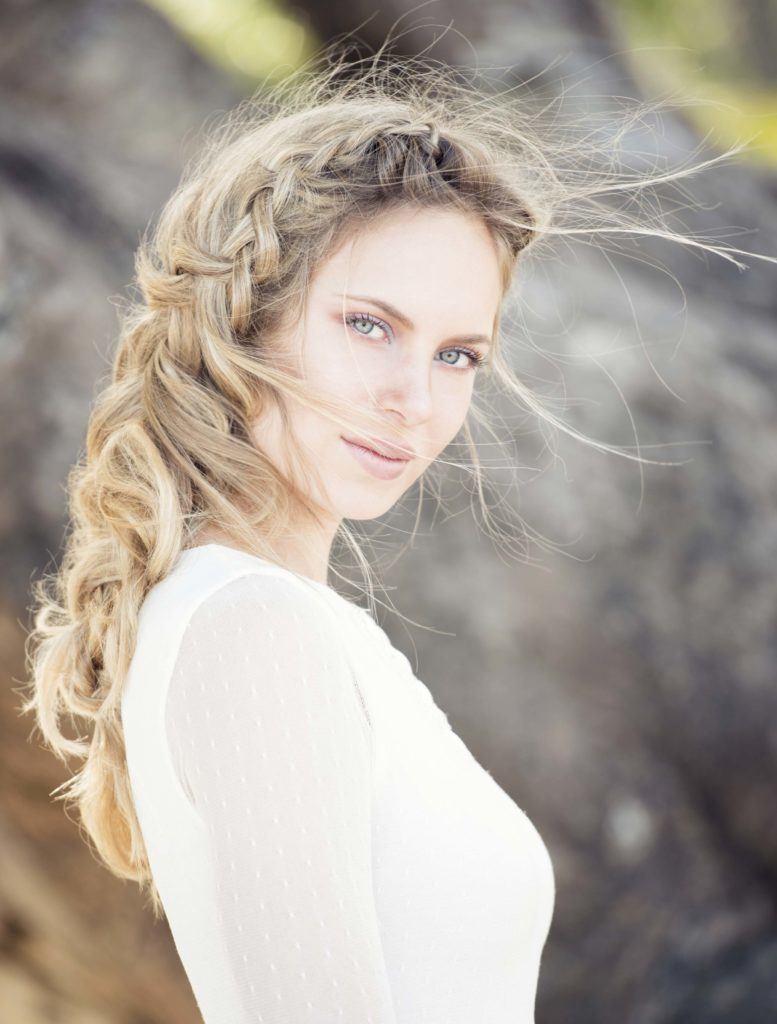 If you were ever at a loss for looks for beach wedding hair half-up styles like this loose side French would be a one-two punch: They provide interest, while also keeping windswept strands in check.
28. Flower Braided Buns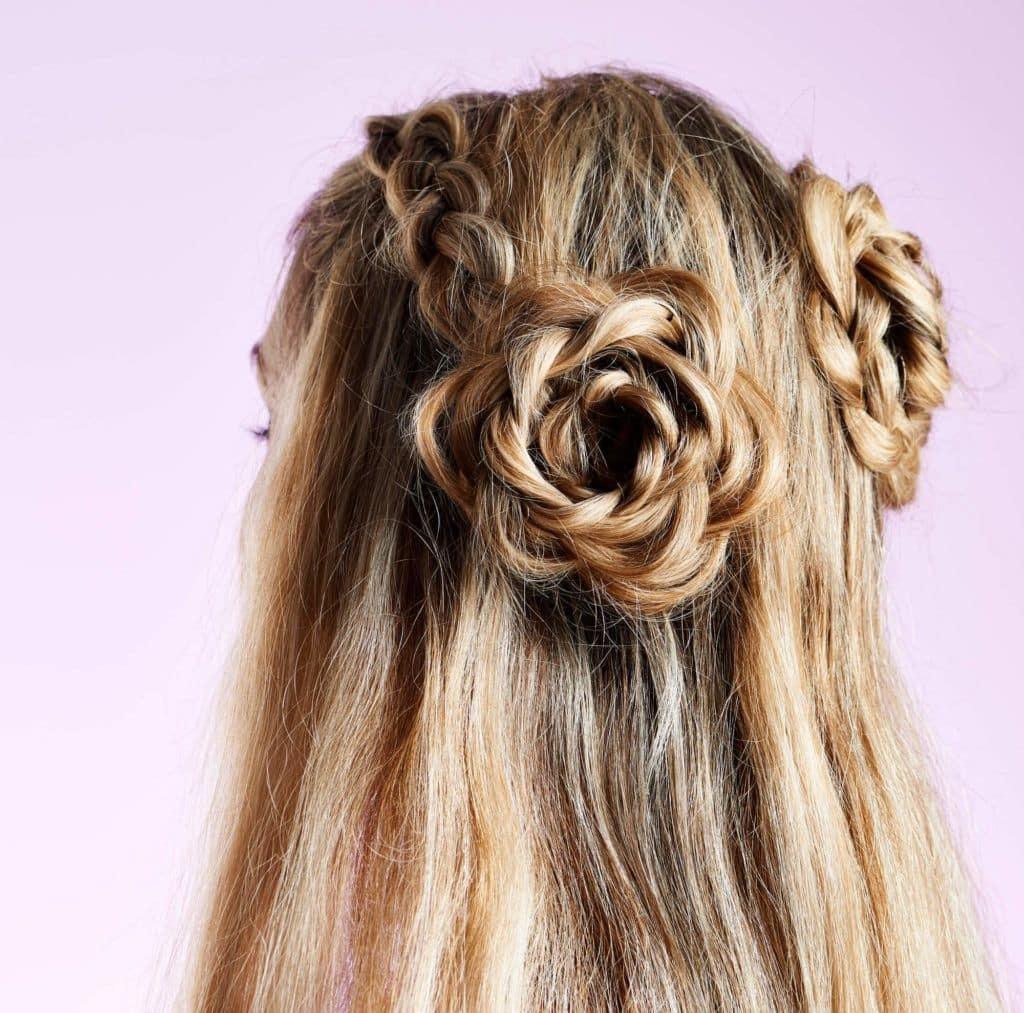 We're guessing there's a sci-fi movie geek or two that would go gaga over this quirky, meta rose braid.
29. Matching Accessories with Loose Twisted Waves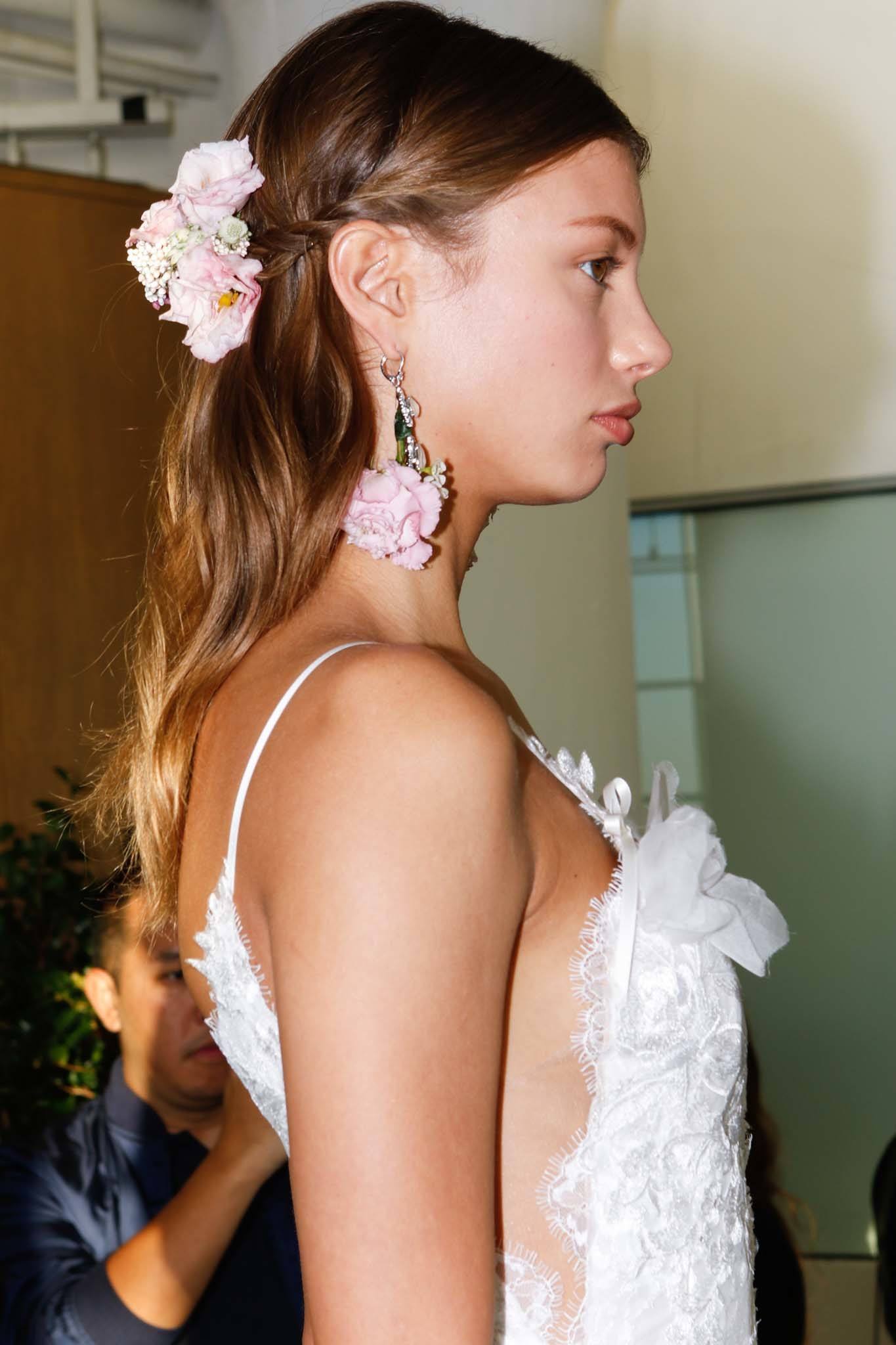 Tie into that pretty garden theme without going too extra by pairing your accessories and leaving your locks relatively simple.
30. Pancaked Dutch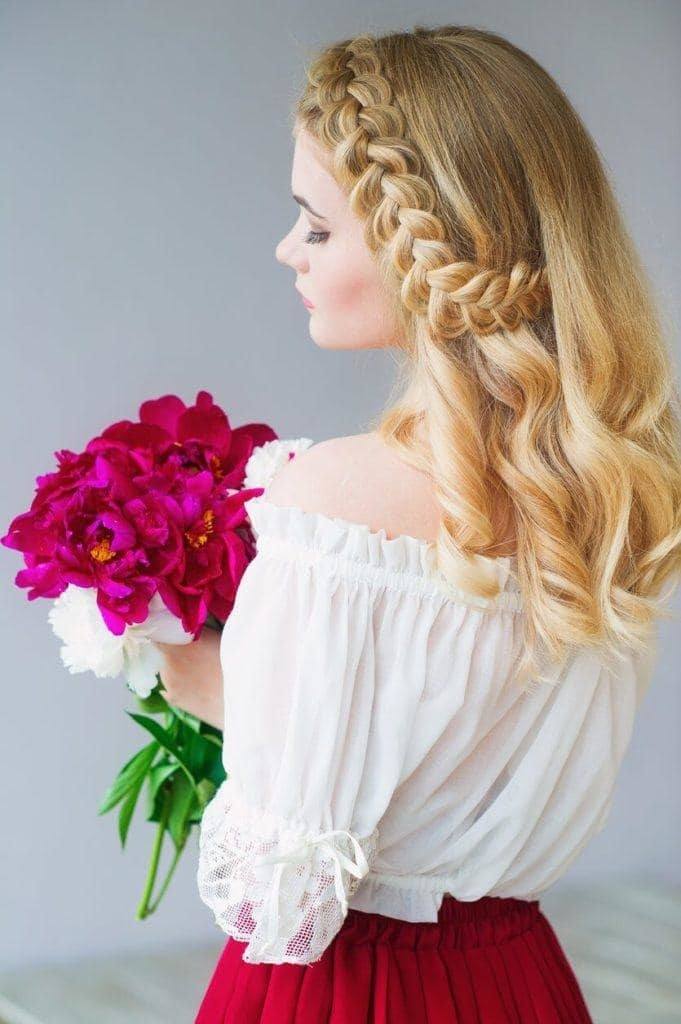 Make that wedding hashtag worth everyone's while by donning an Instagram-worthy pancaked weave.
31. Waterfall Knot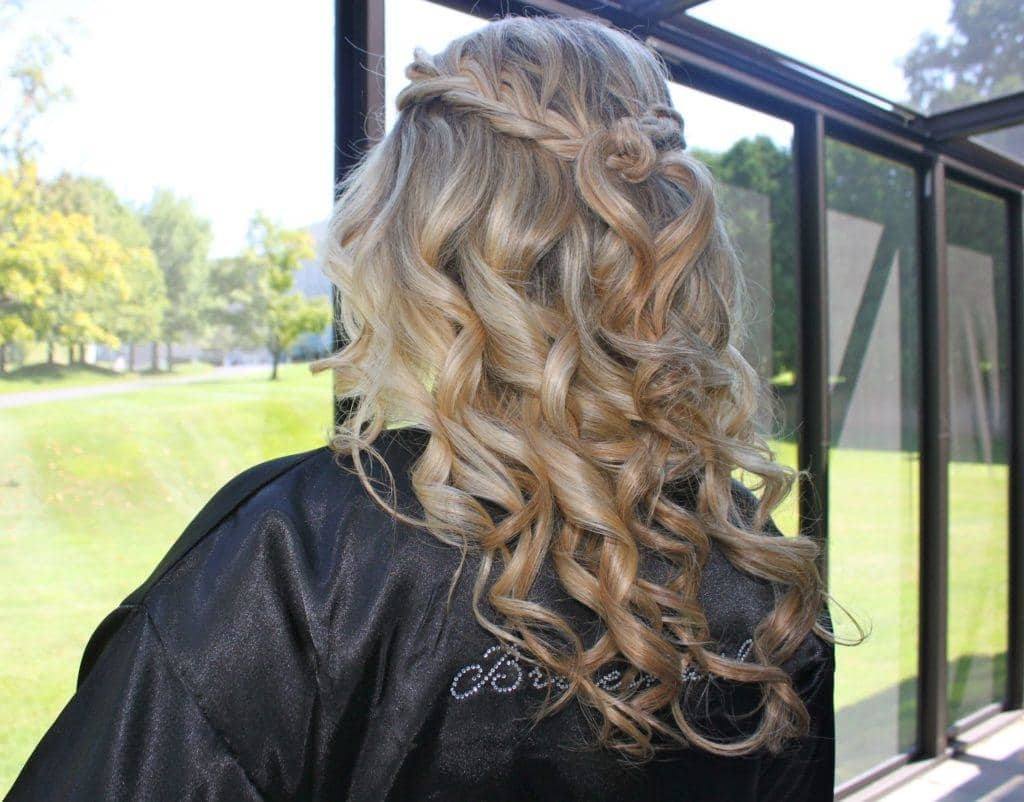 No hair tie? No problem: Secure that cute waterfall braid by tying your pony shoelace-style in the middle.
32. Skinny Waterfall
Keep that side part on-brand by affixing a tiny waterfall accent braid below your daisy-chain crown.
Directional
Eras you love: 1980s, 2010
Drinks of choice: G&Ts, whiskey sours
There's no ifs or buts about it: Diluting your original, fashion-forward sense of style on your big day is a big no, no! Trendy, cutting-edge details hinting to the alternative are high on your list, which is why you won't ever shy away from a micro fringe or all-out texture.
Semi-punky touches (a crimped curl here, a stringy, see-through parting there) all convey a sense of confidence and a playful, musically aligned approach to fashion. And as for that after-party playlist… please: You've had it planned out since Day 1.
33. Baby Bangs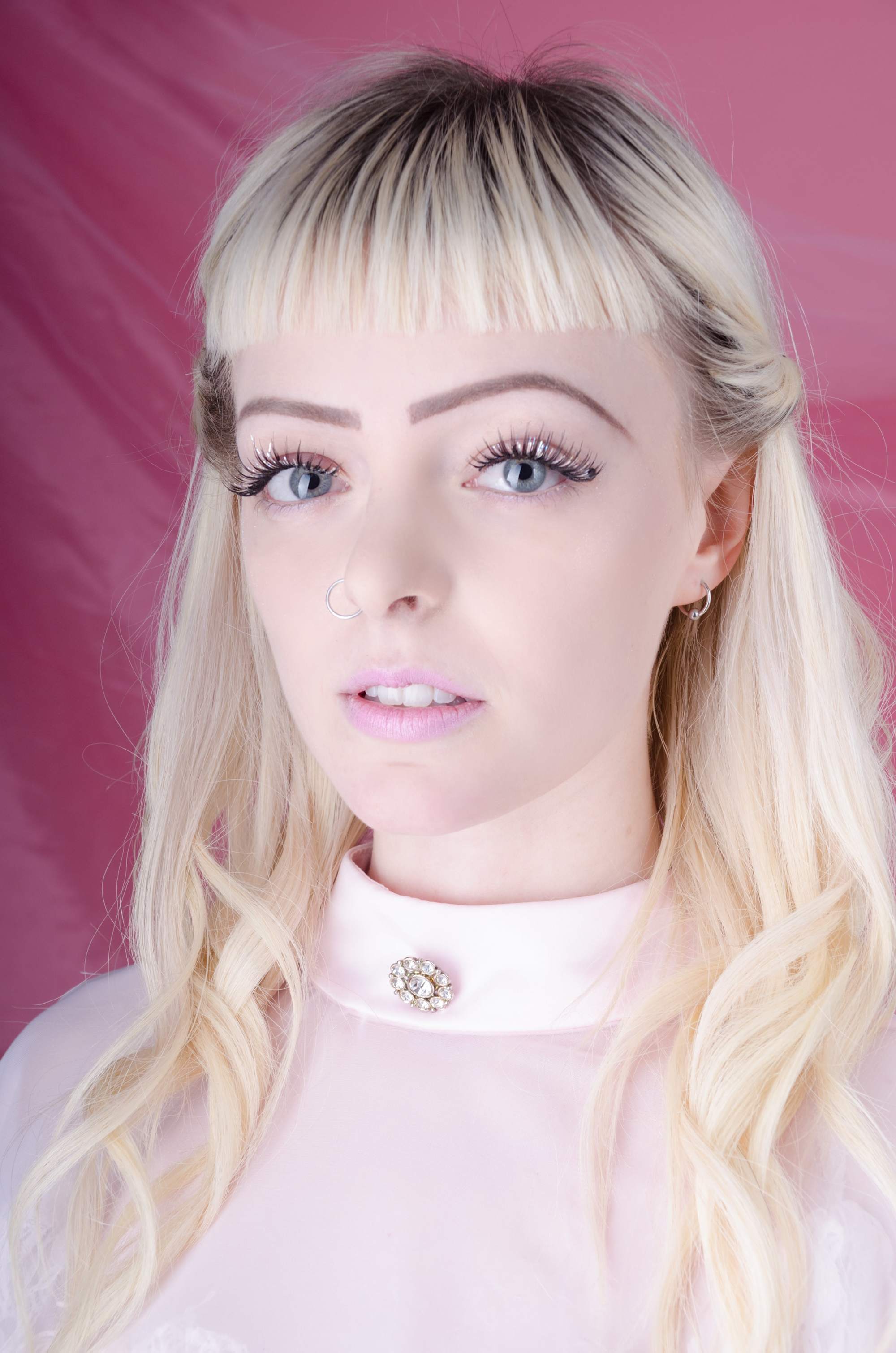 A rooty bright blonde paired with a blunt micro fringe hits all the right pretty-in-punk notes.
34. Fauxhawk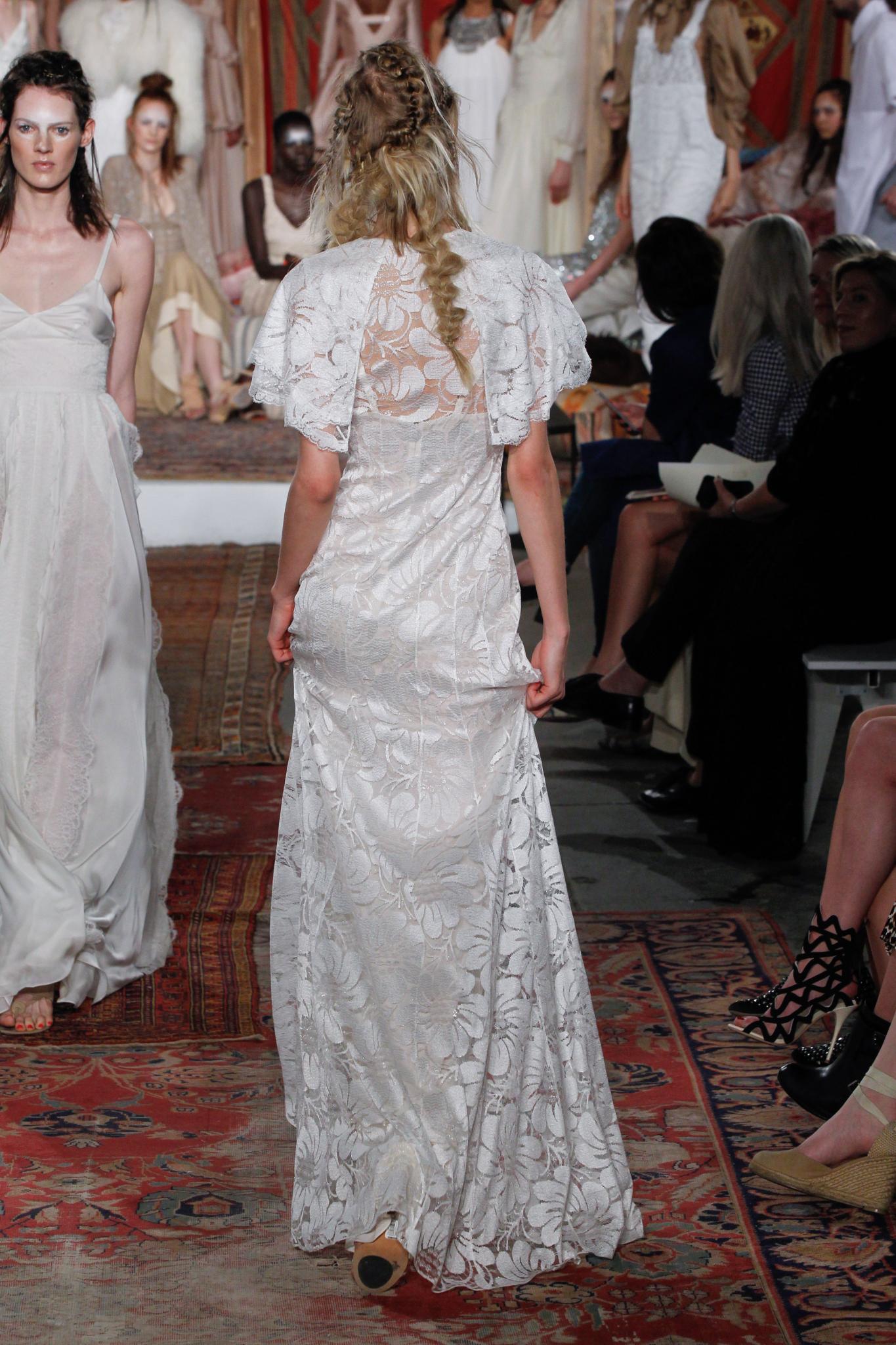 A unicorn Dutch braid on the center, paired with two more on each side, creates a fierce helmet effect that's awesomely medieval.
35. Minimalist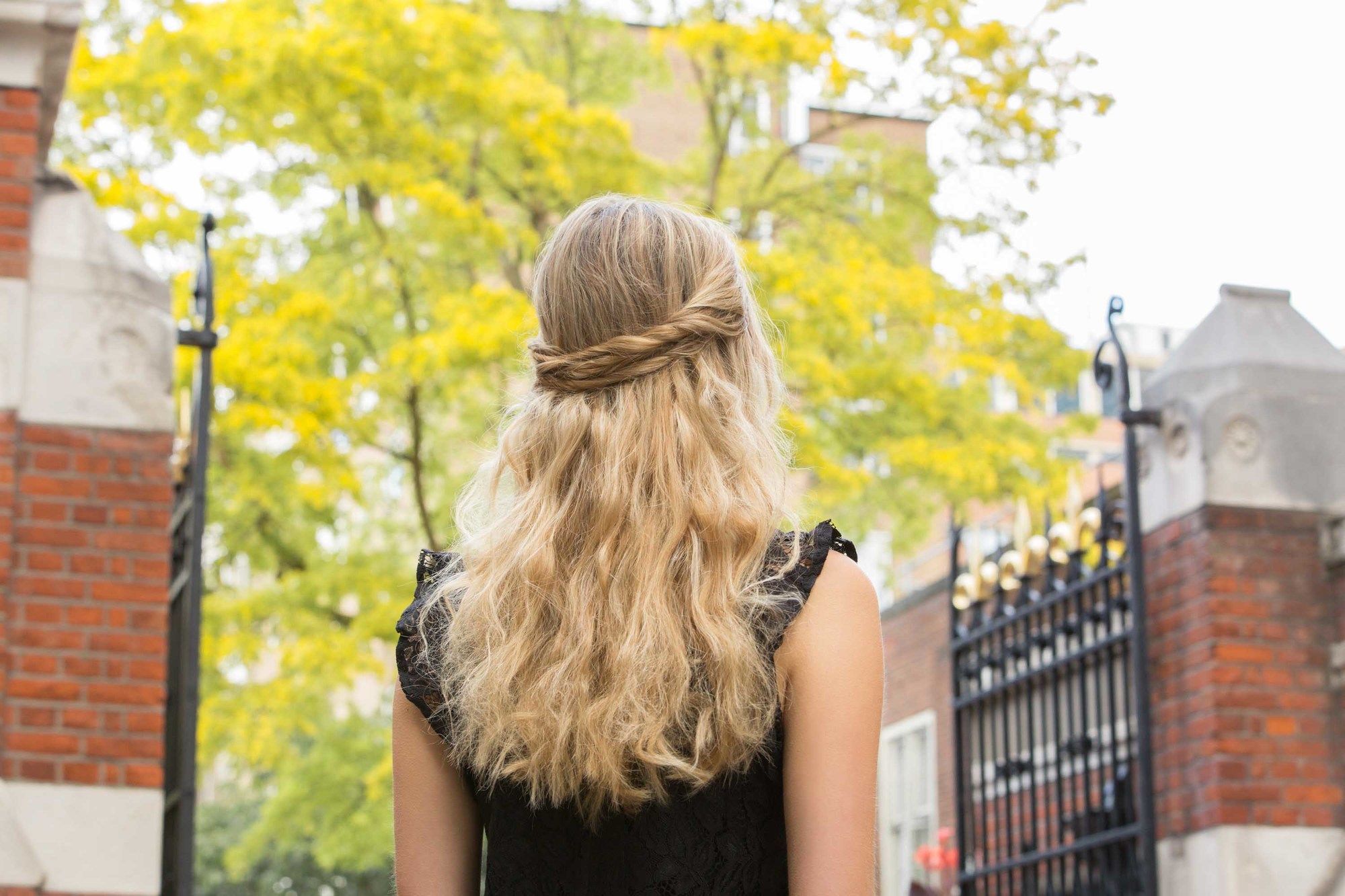 Who says edgy can't be classy? We're getting major Scandi-chic vibes from this pared-down half-updo (love the crimped ends!).
36. Messy Half-Up Bun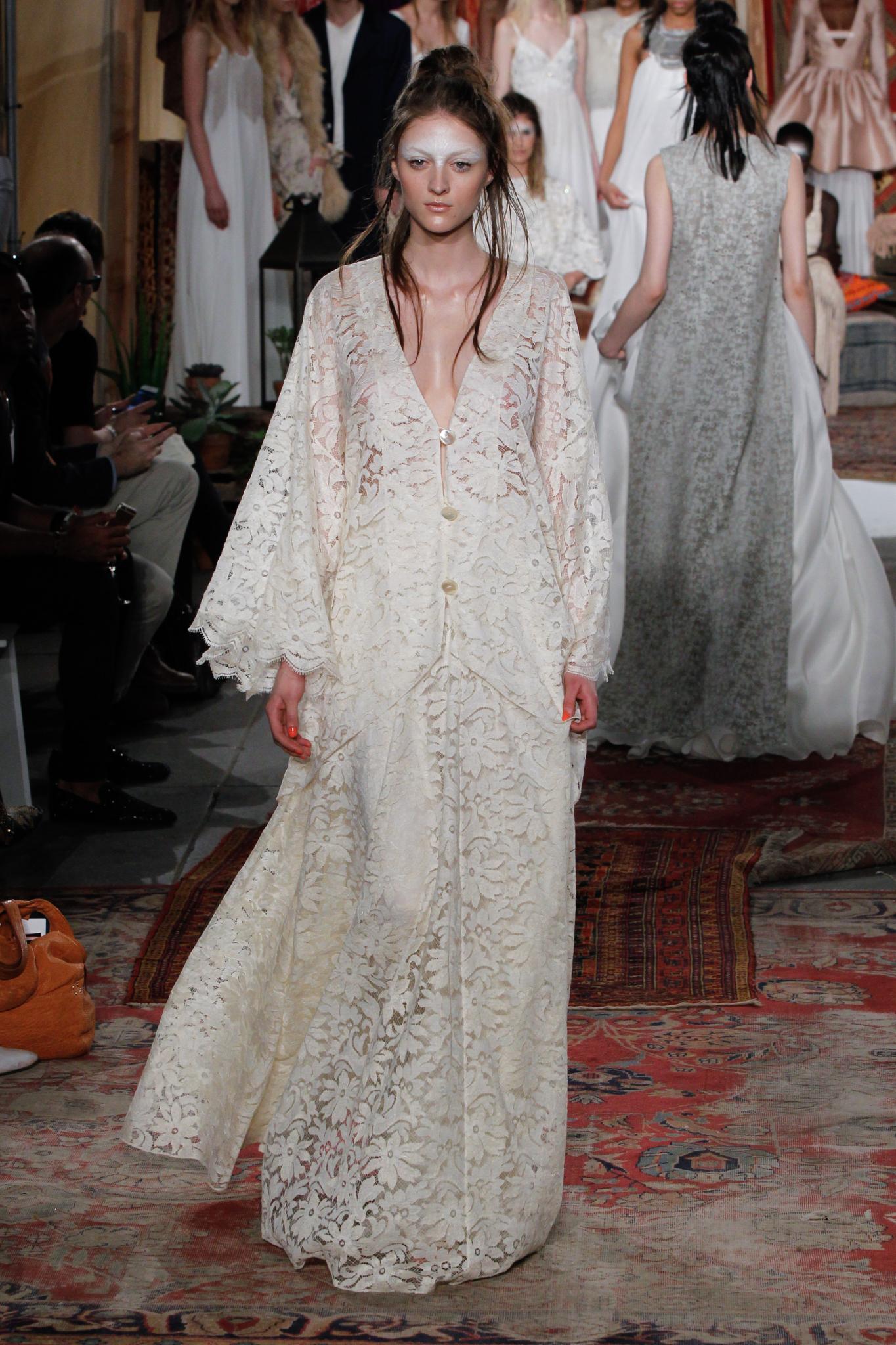 Neo-boudoir is a hot runway trend, and this undone half-up chignon absolutely nails that feeling of easy luxury.
37. Natural Twists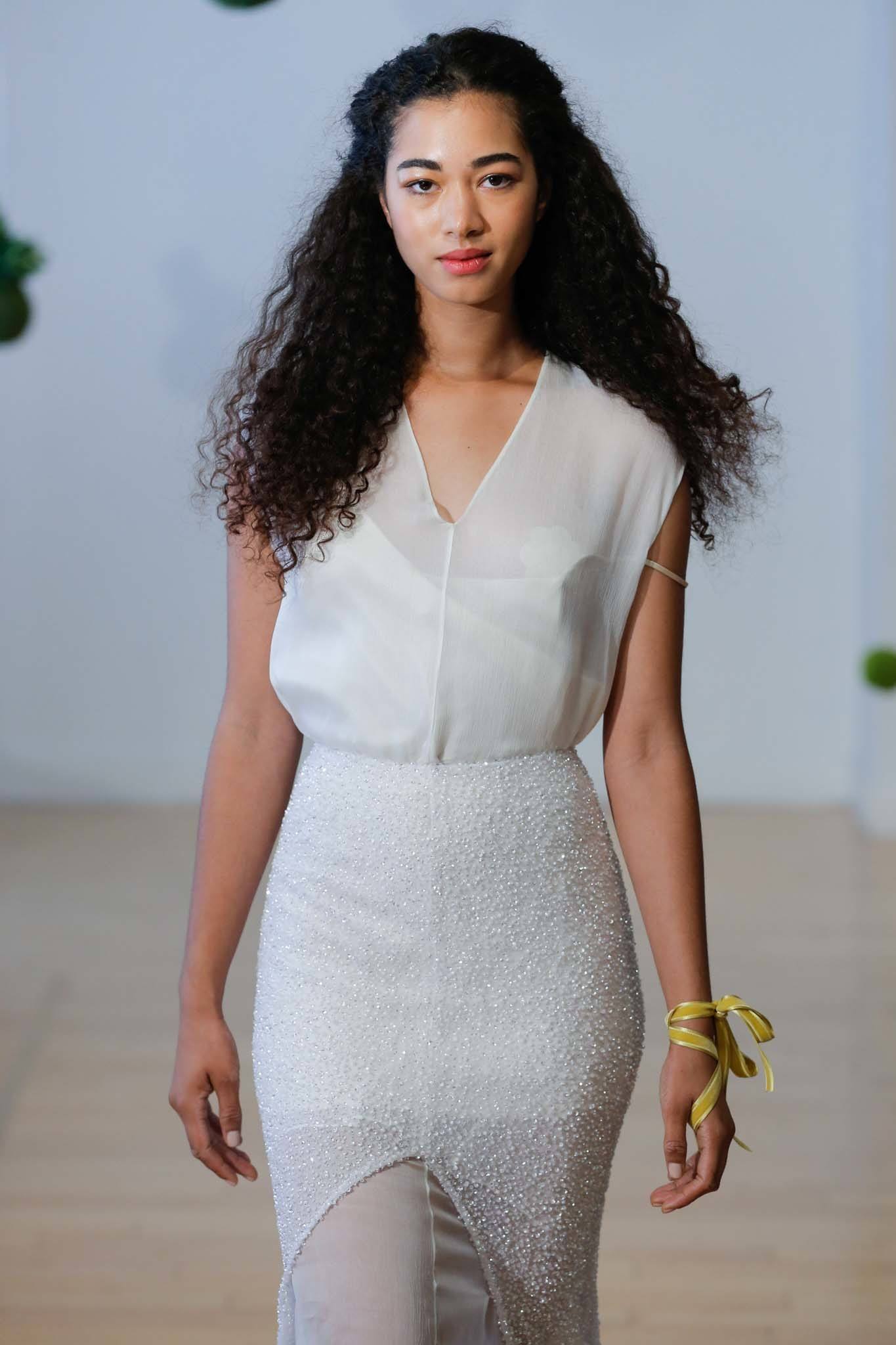 Simple temple twists let you wear out your natural texture while still having a bit of structure to your hairdo.
38. Textured Twists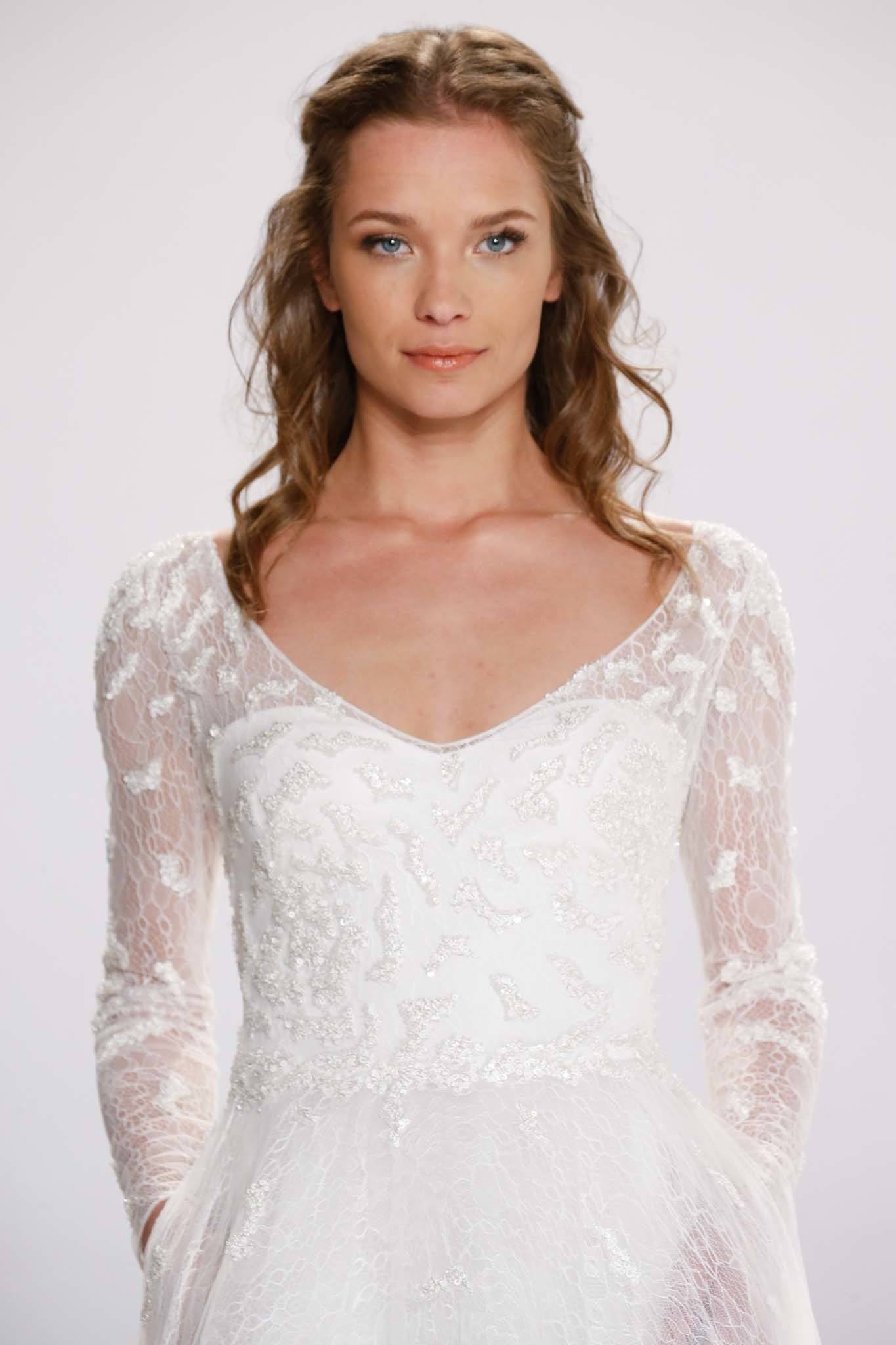 An evenly rumpled bedhead look exudes a relaxed sex appeal.
39. Sci-Fi Knot
Skinny accent braids balance out a spunky, statement-making top knot.
40. See-Through Side Part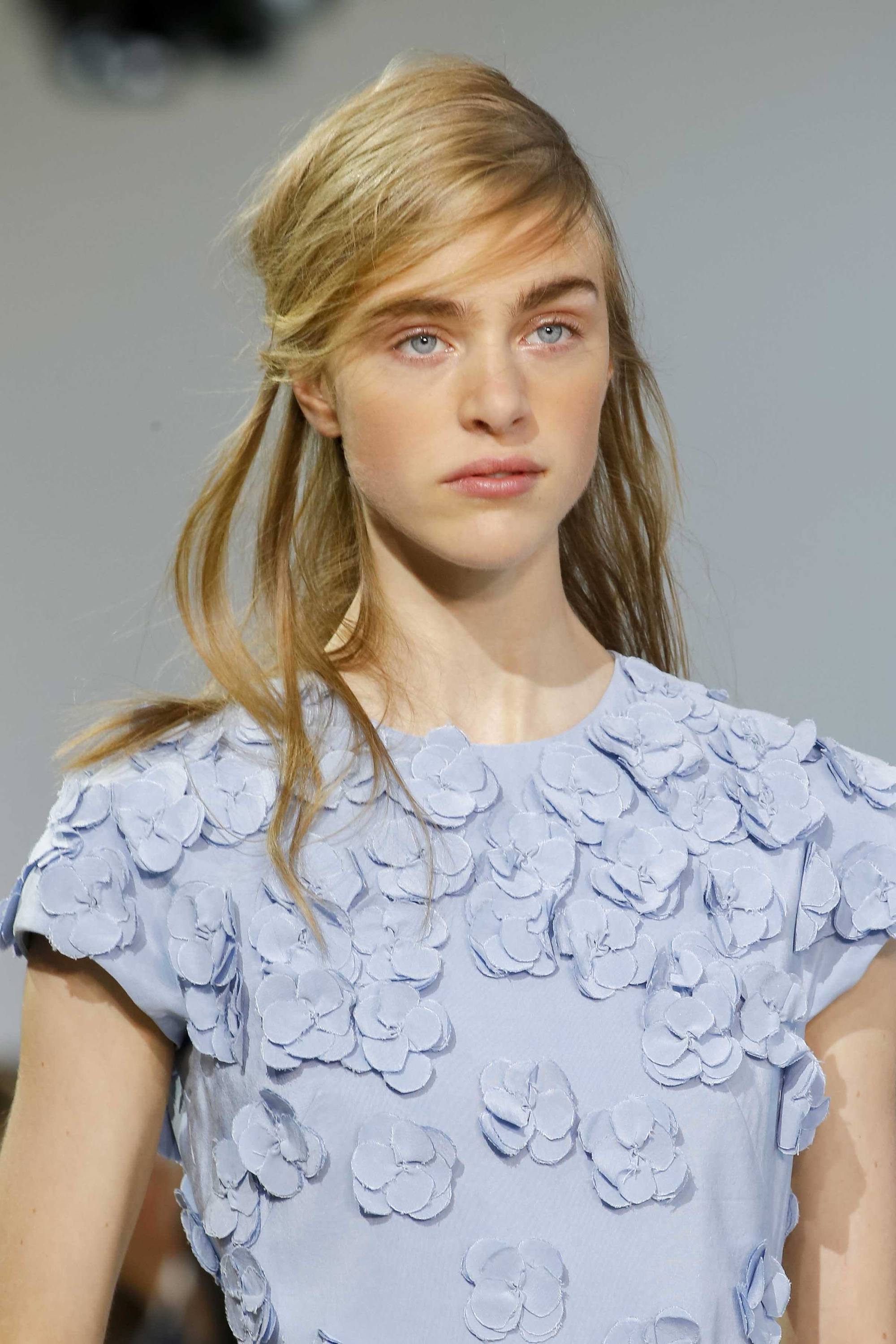 Gives a natural, finger-raked effect—which may or may not actually be the case.
Are you thinking about rocking a half-up wedding hairstyle on your big day? Be sure to tag us in the pictures over @AllThingsHairUS!
Prev Article
Next Article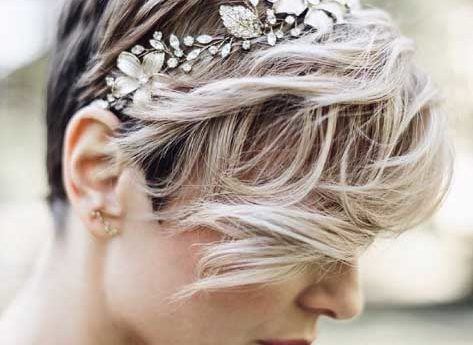 Gallery
9 Wedding Pixie Cuts: Inspiring Looks for Your Special Day
Rock your pixie at your wedding with these inspiring looks.
See article
All Things Hair on Instagram