3 Ways to Switch Up Your Hair for a Fresh College Hairstyle
Prep your hair for the first day of classes.
The start of school is upon us and we can't believe it's already time to start prepping for the first day! For some, it may be the start of another year at college and for others it's the very first day, ever. Whichever category you fall into, the beginning of college is an exciting time. It's important to start with a positive attitude, your route to classes planned, and a fresh college hairstyle.
Go into your first week of classes with a new haircut to inspire your semester and feel like a new person since the previous year. If it's your Freshman year than it's the perfect time to rebrand your style and go for the bold look you were too nervous to rock in high school. You're a college gal now and anything is possible, so don't hold back! Here are a few styles that we consider great fresh college hairstyles to debut on your first day on campus:
Ideas for a Fresh College Hairstyle
1. Textured Bob
Cutting your hair short is a big step, but worth it! A short hairstyle, like a bob, shows maturity and sophistication, two things you want to exemplify on your first day. This fresh college hairstyle is the perfect balance of cute and sexy, depending on how you style it. We love bobs because they're easy to style and make bad hair days a distant memory. If you're looking to amp up this look then we highly recommend giving it some texture. Give your hair a loose curl before bed so that when you wake up there's loads of texture in your 'do. Before racing out of the dorm to class, add a few pumps of The Good Stuff Volumizing Hydration Foam. This foam is perfect for styling your pre-textured hair and giving it flexible volume.
2. Dark Ombre with a Curl
A dark ombre style is the perfect look for your Fall semester. We love the rich tones of brown and caramel that come through with this look. Keeping your hair dark with pops of color screams Autumn fashion and is easier to maintain than a brighter shade of blonde. Give this look loose waves and a spray of Suave Dry Texture Finishing Spray.
3. A Hint of Red
If you're not ready for a bold change for your fresh college hairstyle, go for a subtle hint of color instead. We love this dark red shade that's rich and understated. A shade like this is unique and will turn heads on the quad for sure. Keep this color as brilliant and vibrant by using Love Beauty and Planet Blooming Color Murumuru Butter & Rose Shampoo and Conditioner. This haircare duo will keep your strands healthy and fresh.
Prev Article
Next Article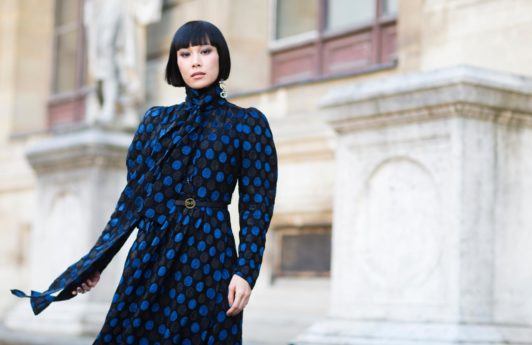 Gallery
Cutting Edge: Confident Short Hairstyles for Women
No-nonsense looks for all you women on top.
See article
All Things Hair on Instagram