The Best Dry Shampoo for All Your Hair Needs
Dry shampoo can be your secret weapon to extending your hairstyle.It can also be used as a styling tool to create a style. The best dry shampoos can do it all. Finding the best dry shampoo for your hair type and needs is easy, and we here at All Things Hair have created your go-to guide to make things even less of a process! We've got the best dry shampoos for dry, oily and color-treated hair, as well as for tresses that just need a quick pick me up. Read on:
12 Best Dry Shampoos for All Hair Types
Every Hair Type
There are days when you just feel like you're on a hamster wheel (we've been there!). There are days when you just don't have time to wash your hair after the gym. And there are days when, somehow, someway, your hair has picked up a weird scent. When it's one of those days, the best dry shampoos—the ones that quickly refresh hair, make it smell fab and look clean—are your BFFs.
Starch-scented products revive and energize you. Love Beauty and Planet Murumuru Butter & Rose Dry Shampoo is scented with rose, and as such, is an instant mood uplifter. This is one of the best dry shampoos if you're looking for a formula that quickly cleanses hair and makes it smell like spring.
A dry shampoo that's infused with 100 percent natural Argan oil is a godsend, especially for dry, frizzy hair. For these hair types, Suave Professionals Natural Refresh Dry Shampoo is just the thing. To use, lift hair in sections, spray at the roots, massage into hair with fingertips to absorb oil and then gently brush hair to evenly distribute product throughout your tresses. That's how you quickly make hair glossy-looking!
When you need a quick hair re-fresh, grab Suave Hair Refresher Dry Shampoo: It absorbs oil fast and keeps your style lasting another day… or two.
 Volumizing
 If your hair goes flat and limp if you look at it funny, or if your second day hair refuses to do anything at all, using a volumizing shampoo will give it fullness, bounce, shine, and yes, volume. You can use volumizing dry shampoos to clean your hair and as a daily styling aid too.
Dove Refresh+Care Volume & Fullness Dry Shampoo absorbs oil while it adds lots of lush volume and fullness to your hair.
TRESemmé Volumizing Dry Shampoo is a root boost spray and a dry shampoo! The super gentle formula doesn't contain any dyes.
Bed Head by TIGI Oh Bee Hive! Dry Shampoo could be the best dry shampoo for skyscraper beehives and more. The dry shampoo absorbs oil, gently cleanses and gives you maximum volume.
If your hair is very fine, doesn't hold styles well, and gets limp if you raise your voice, TRESemmé Fresh & Clean Dry Shampoo could the best dry shampoo you'll ever meet. Its formula contains mineral clay and fruit extract; they quickly absorb oil and impurities, while adding shine and volume. It has a fine mist and as such, won't weigh hair down. For extra volume, spray at the roots!
Oily Hair
If your hair woes are due to an oily scalp and oily tresses, a dry shampoo that's been formulated to conquer this issue can do wonders for your style and your outlook. After all, when your hair looks terrific, you feel that nothing's impossible! The best dry shampoo to battle grease is seconds away.
 Dove Refresh+Care Fresh Coconut & Hydration Dry Shampoo smells like a vacay, as it's scented with lime and coconuts. Secondly, it's formulated to quickly refresh oily hair and scalps, which is exactly what you're looking for in a dry shampoo. If your hair is also color-treated and flat, well, this is the best dry shampoo to try for those issues as well because it absorbs oil quickly, adds bounce and is gentle enough to use on colored hair.
Dove Refresh+Care Detox & Purify Dry Shampoo gets rid of oil at the roots, gently clarifies tresses from grease and helps control oil from wrecking your style and your day.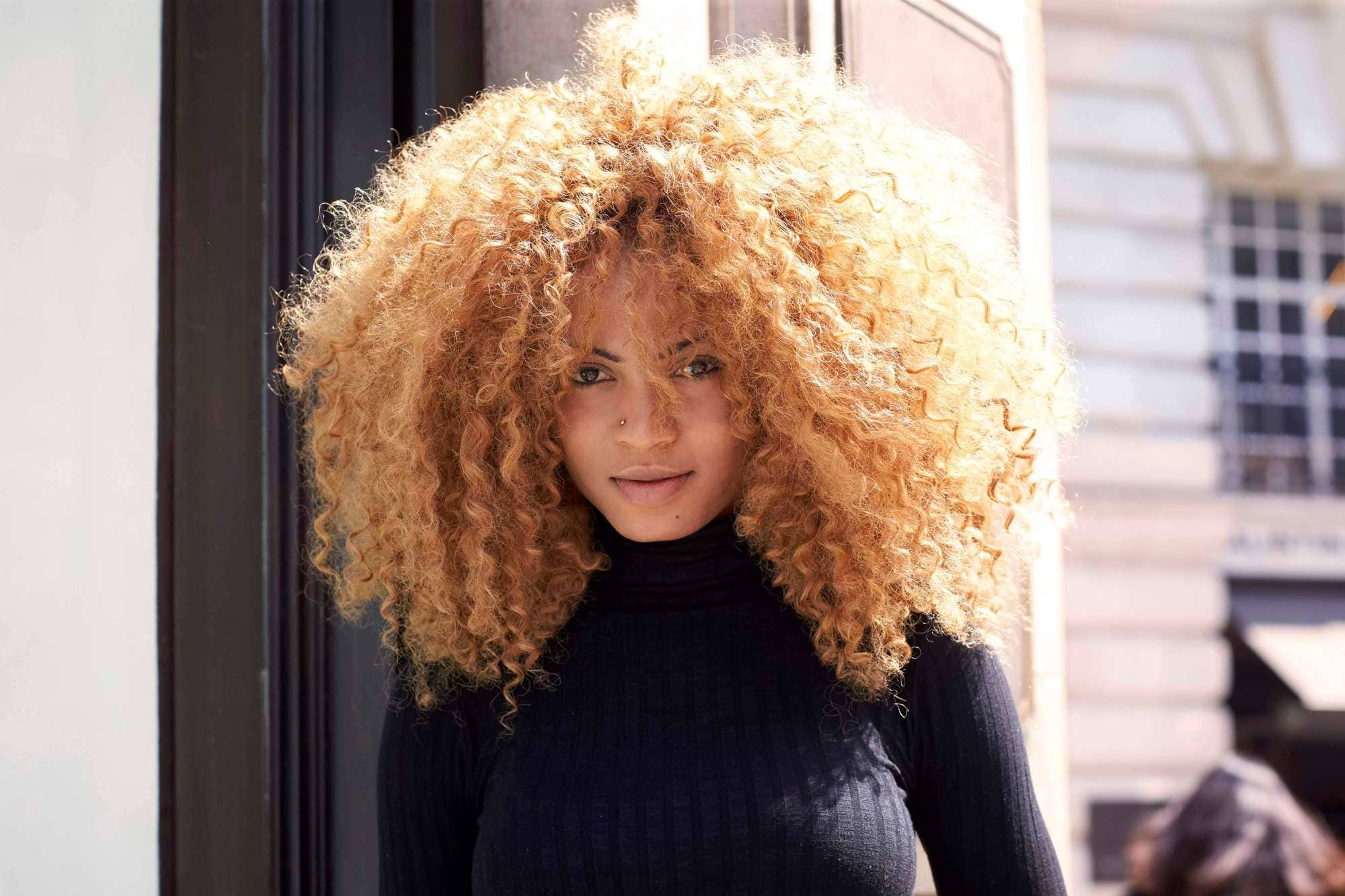 Color Protection and Dry, Damaged Hair
Color treated hair can be dry due to the chemicals used to change your hue. Using a dry shampoo in between regular shampoos will help extend your hair color by preventing it the fading or brassy effects from washing. Dry, damaged hair can occur when you use heated tools without a protective spray like Dove Style+Care Smooth & Shine Heat Protection Spray. Curly hair is generally drier than non-curly hair. If you've got color-treated hair, damaged hair or dry hair, look for the best dry shampoo that can treat everything in one spritz.
Made with hydrolyzed Keratin, Nexxus Keraphix Dry Shampoo moisturizes as it cleanses your hair. It's also safe for colored locks.
Keralock Technology is part of the Suave Professionals Keratin Infusion Color Care Dry Shampoo formula. The product leaves hair looking clean and keeps it easy to manage, while helping extend your hues.
Made especially for colored hair, Nexxus Dry Shampoo Refreshing Mist assists in extending color, and leaves hair feeling refreshed and clean.
Prev Article
Next Article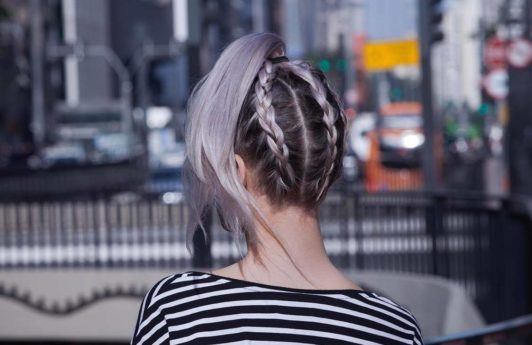 Gallery
8 Under Braid Hairstyles to Sass Up Your Week
Braids are an easy way to switch up your look. In fact, there are dozens of types of braids to try. Have you tried under braid hairstyles? Once you master under braid styles with our tutorial, you can create one or two under braids, and can even tailor your look for daytime or for a […]
See article
All Things Hair on Instagram