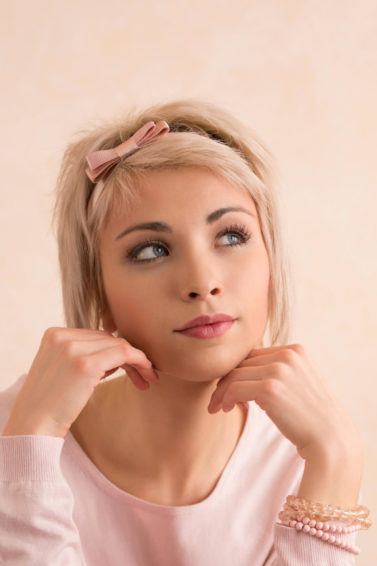 Thin Hair and Haircuts: How the Right Cut Can Help With Fullness
Cutting your way to the best 'do for fine hair.
Getting a haircut to make it look like you have more hair may seem a little counterintuitive. We know it sounds a bit backwards, but thin hair and haircuts are a necessary combo. If you've got naturally thin hair, a good trim (or chop!) could be just what you need for fuller or a denser-looking head of hair. Read on to learn why thin hair and haircuts go hand in hand.
Thin Hair and Haircuts: Choosing a Fuller-Looking Cut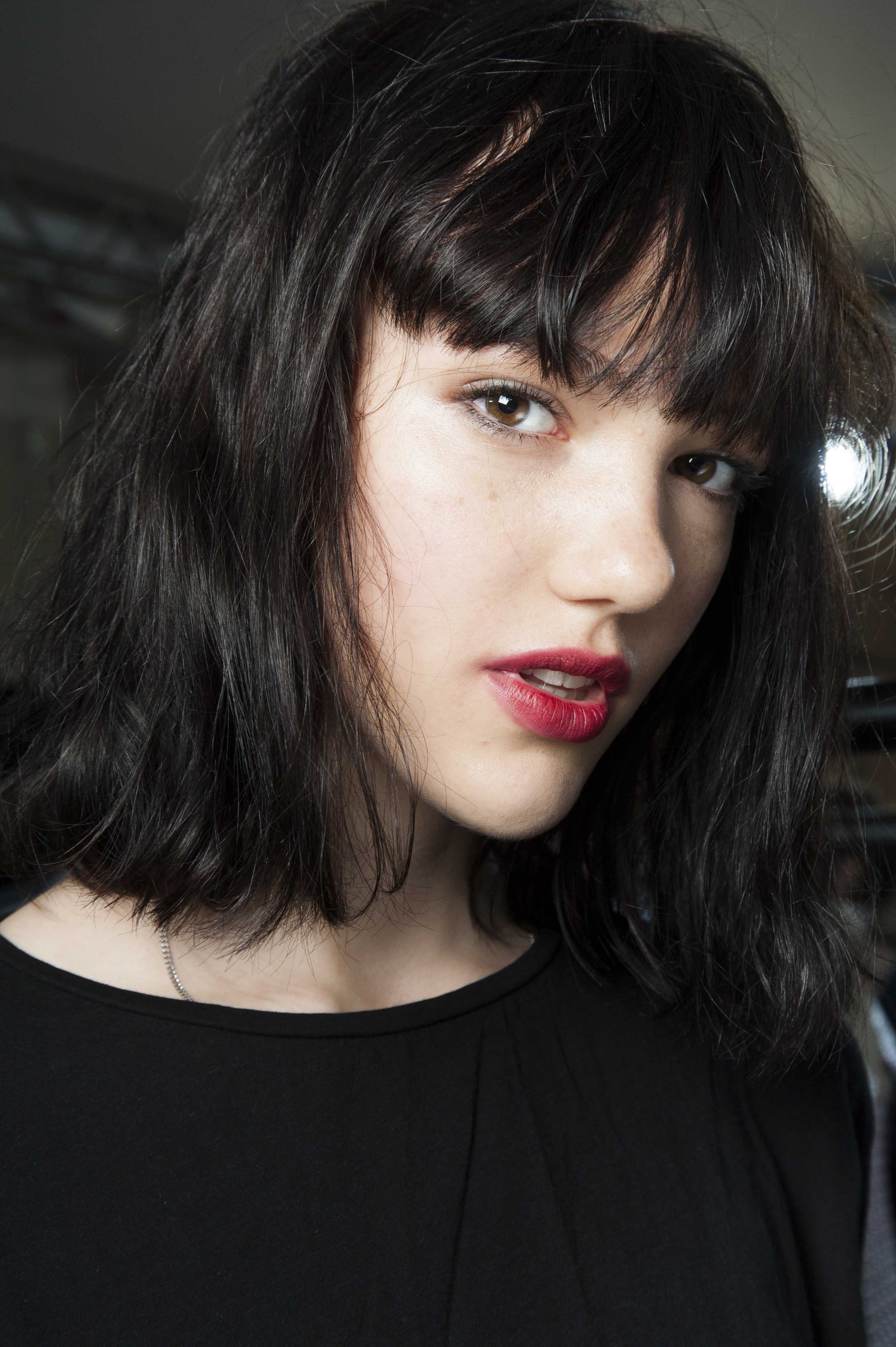 1. Lengthy Decisions
A good rule of thumb is that shorter hair tends to look fuller. Hair, even when it is thin, can be heavy! With extra length comes extra weight pulling down on your roots, making your hair look thin and flat. Going for a shorter 'do helps keep that weight off your roots!
2. Layers or Nah?
If you really want your hair to look as full as possible, it may be a good idea to skip the layers. The only exception is for gals with curly hair: Curls tend to need some layers thrown in, to avoid the triangle-hair look. But if you have naturally fine, straight hair, layers will only take out more fullness, which you don't want.
3. Blunt Cuts For Thin Hair
For wavy- and straight-haired ladies, try a blunt cut. We're kind of obsessed with blunt cuts right now! They are super chic and polished because they have such a clean line. You can wear a blunt cut perfectly straight, or play with some curls for get that cool-girl hair look. We're saying it again: Thin hair and haircuts that end in a blunt line are perfection.
4. Interesting Haircuts For Thin Hair
If you aren't into the look of a straight blunt cut, why not try a quirky short haircut for thin hair instead? Or maybe go for a pixie or an asymmetrical haircut. Choosing a cut like an asymmetrical bob still has a blunt line, but in a more interesting shape rather than just a straight line that cuts at your shoulders.
5. Adding Fullness With Hair Products
If you're reading this and thinking "oh no, short hair is not for me," we totally get that. It isn't too hard to work in extra volume into long, thin hair. Volumizing shampoos were literally made with thin hair in mind. They can make your hair look thicker or more voluminous. We like systems like Dove Oxygen Moisture Shampoo and Conditioner to help give thin hair a boost.
For adding volume through the roots, you totally need a mousse. We like Dove Style+Care Volume Amplifier Mousse because it takes your hair to new heights. Apply the mousse to your wet roots before blow-drying your hair.
6. Adding Fullness With Hair Styling
It's even easier to get more volume if you style your hair with volume in mind. You could always learn how to tease your hair, and get volume through the roots to the ends of your hair. But teasing every day can lead to breakage, so it's goodto look at ways to add volume to hair without teasing on other days too. Or, you could always go with the standby of curling your hair! Curly hair always takes up more space than straight hair, giving it a fuller appearance.
Need more tips for thin hair and haircuts? Check out why you need a boar bristle brush for thin hair. 
Prev Article
Next Article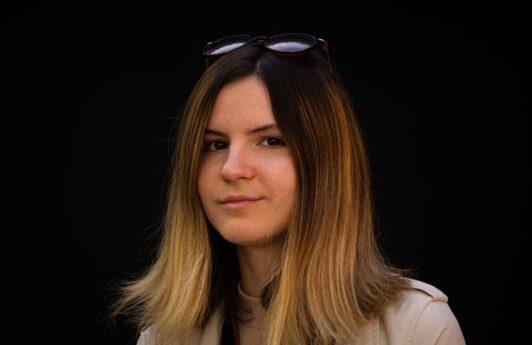 Gallery
20 Best Haircuts for Thin Hair that Make Your Strands Feel Voluminous
The best haircuts for thin hair are more varied than you would think. 
See article
All Things Hair on Instagram