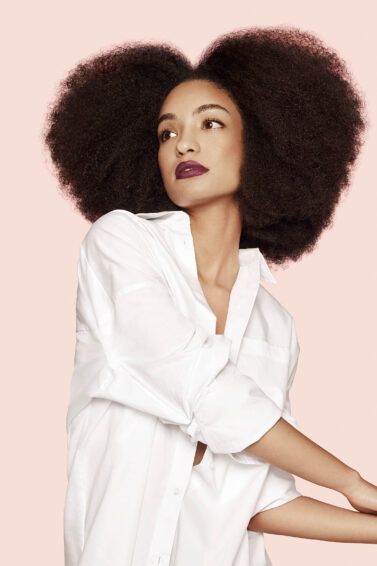 4 Things To Do In Between Hair Washes to Keep Your Hair Fresh
Important tips to remember during those in-between days.
While washing and conditioning your hair daily seems like the right thing to do, it's not always the right approach. Some hair types can fare better with a longer time in between hair washes. Case in point: Super dry hair, as well as curly to natural hair types, which both benefit from spacing out the shampooing, and sometimes, even actually doing away with it altogether. To avoid limp, lackluster, stripped locks, scaling back on your washings can be a good place to start.
If you want to take your off-wash routine to the next level (and still look freshly groomed), here are some important things to keep in mind:
Caring for Hair In Between Hair Washes
Wondering how to keep your hair fresh and looking its best between washes? With these four hacks, you're able to make sure you have all of the best hair days you deserve.
1. Use Dry Shampoo
Refresh hair in between washes with a good dry shampoo. Hair and scalps that haven't been washed in several days can look and feel oily and greasy, making your hair feel limp and weighed down.
To cut down on that icky, stringy feeling, use dry shampoo, like TRESemmé Fresh & Clean Dry Shampoo whenever your locks are feeling super oily. Dry shampoo products can help absorb excess oils on the hair and scalp, keeping the grease and buildup to a minimum.
However, as with everything else, it's important not to overdo your dry shampoo use. Try using your powder or spray product every few days. Also, be sure to massage your product in and brush it out thoroughly. This ensures that your dry shampoo product is evenly distributed throughout your hair.
2. Use the Right Brush
Cutting back on daily shampooing also allows your scalp to keep coating hair with your natural oils, which helps condition your strands. However, to evenly distribute these oils throughout your hair and style hair without washing, you'll want to use a good brush to get the job done right. Unlike round brushes, a good paddle brush can be used on all hair types and lengths.
3. Try Dirty 'Do Hairstyles
Trying out some dirty 'do styles in between hair washes also works wonders, especially since braids, buns, and twists can give your hair a polished and sophisticated look without any additional heat styling. However, if you find that your hair is getting a little too slippery during the process, using a good texturizing product can help matte-ify your locks in no time.
To freshen hair without washing, use Bed Head by TIGI Manipulator Matte Cream before you create those second-day hairstyles.
4. Rinse by Co-Washing
While it's tempting to shampoo and condition, letting your hair rest in between hair washes is totally recommended. If you can't stand the oily and greasy feeling from not washing for a few days, there's a solution. Lightly rinsing hair with water between washes and washing your hair with a cleansing conditioner can help.
Try using TRESemmé Botanique Nourish & Replenish Cleansing Conditioner to gently cleanse and condition.
From using the right brush to dry shampoo hacks, there are many ways you can keep your hair in its best shape between washes.
Prev Article
Next Article
All Things Hair on Instagram