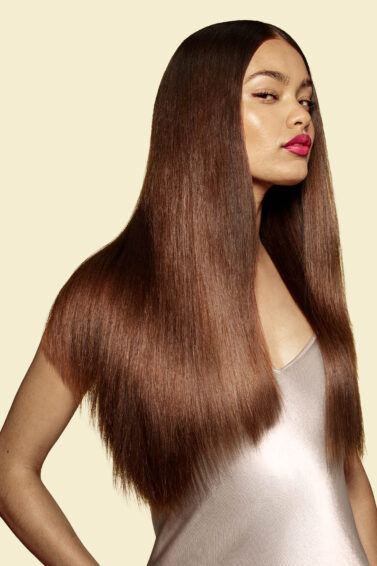 Secrets to Growing Out Relaxed Hair Without the Big Chop
Conquer the natural hair journey without chopping it off.
Nailing the 'how to grow relaxed hair' journey is no easy feat. If you're currently on the road to natural hair (or are thinking about it), have hope, my friend, as it does get better. You will come across many roadblocks, and your relaxed hair will go through discouraging stages. But fortunately for you, they're easy to conquer without reaching for the scissors.
Here are some secrets to growing out and maintaining your relaxed hair health without getting the big chop. Stay strong and read on:
How to Grow Out Relaxed Hair: What Should You Do
1. Your friends are going to have (many) questions, so stay confident.
People will ask you questions like: How are you going to style your hair? What is your natural curl pattern like? Girl, when are you getting a perm? The best advice is to tune them out, and keep on pushing.
2. By the third or fourth month, you will be *TESTED*.
We're giving you fair warning. That relaxer will call your name. You will face days in which your hair just won't cooperate with you. Your fine-toothed comb won't glide smoothly through your roots, or your hair will feel hard and uneasy to manage. This is all a part of the process, and you kind of signed up for this, but that's okay! To prevent your relapse, read the next secret…
3. Research a hair care routine and begin to implement.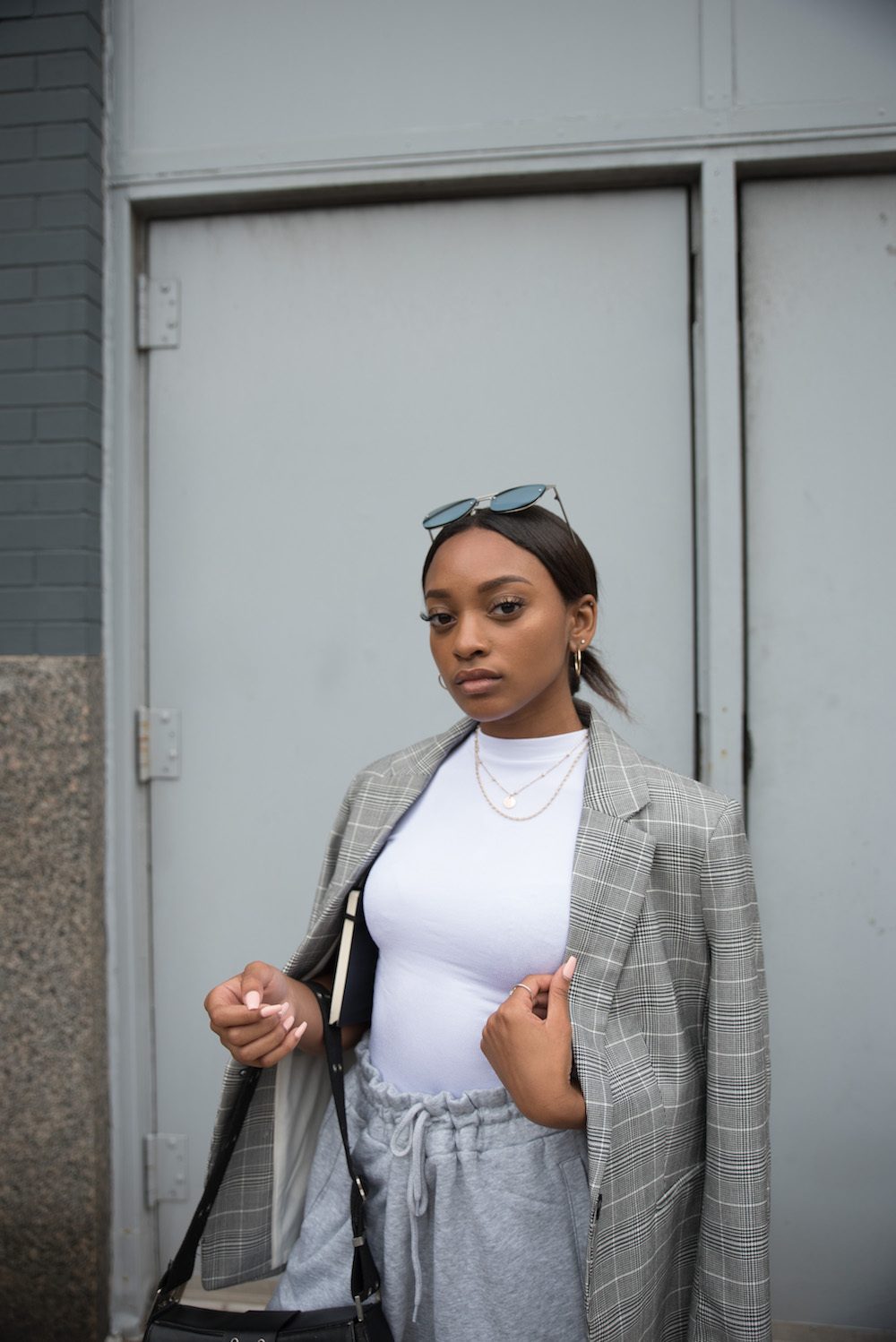 As you transition, your hair care products should, too. While you're still not ready for your first wash-and-go hairstyle, this doesn't mean you shouldn't start practicing a new hair care routine.
We know, the anticipation is killing you as it's so exciting, Attempting a wash-and-go on transitioning hair too early will end up in tangles. You're not at this stage yet, so once you're finished washing, you can't go as yet.
Wash hair in sections to avoid tangling. Start utilizing wide-toothed brushes and combs to detangle and style. Introduce moisturizing products into your routine and begin to test out different oils as they will become your staple for sealing in moisture into your hair.
4. Try new hairstyles.
For the first few months, you can probably get away with your regular hairstyling routine. After that, things take a complete turn. Why? The two textures (curly roots vs. relaxed ends) make your hair difficult to style. Try protective and low maintenance hairstyles like twists, braids, and buns. If you choose to wear braids and twist (or weaves) long-term during your transition, keep your scalp well conditioned by moisturizing with an oil like coconut oil.
And if you just covet straight long hair, always use a heat protectant when flat ironing, or look into a Brazilian straightening treatment. Many transitioners decide to go this route and find it easier for handling the difficult transitioning stages.
5. Wash less and focus on conditioning and deep-conditioning.
Your hair is extremely fragile during this journey, so you must be sure you're handling it with kid gloves. Get into the habit of conditioning weekly as well as deep conditioning your hair when needed to strengthen and retain moisture. It will make the process so much easier if you do, plus your hair will be easier to manage.
A good conditioner helps provide slip in the hair, which allows you to handle your contrasting textures easier. For ultimate cleansing and conditioning try SheaMoisture Sugarcane Extract & Meadowfoam Seed Miracle MultiBenefit Shampoo and Conditioner. This duo provides hydration without weighing your hair down, leaving your strands healthy-looking and soft to the touch. Bonus: it's color safe!
Try out a deep conditioner like Suave Professionals Nourish & Strengthen Leave-In Conditioner.
6. Detangle with care.
Staying in control of your hair is so important as it continues to grow out into its natural pattern. Make sure you're taking the time to gently detangle your strands and prevent knotting and damage.
Use some detangler like SheaMoisture Wig & Weave Tea Tree & Borage Seed Oil 2-in-1 Conditioner and Detangler to reduce frizz, maintain hydrated hair and gently detangle.
7. Trim your ends.
Just as you did with your 100 percent relaxed hair, keep your ends trimmed. Trimming the ends will not only keep your hair healthy and free of frayed ends, but it will also speed up your natural hair journey. You're trimming your way closer and closer to that beautiful natural texture of yours. Trim at least an inch of hair every month.
8. Moisturize as often as possible.
Moisture i8 your friend. Both daily and weekly moisturizing of your strands are vital to the transitioning process. Hair is weak at the demarcation line, and will literally snap off when dry if you're not careful. If you moisturize your hair routinely, it will be resilient to breakage caused by dry and brittle strands. When styling your hair, use a styling lotion for an intense dose of moisture.
9. Patience is the major key to success.
Seriously, you will need patience. Your hair won't blossom with your beautiful natural curls overnight. Let your hair run its course, learn its behavior and practice the secrets above. You're almost there!
Follow these tips and in time your relaxed hair will be a style of the past and your natural hair will take center stage. Remember that patience is key and treating your hair with TLC will help grow in healthy natural hair.
Prev Article
Next Article
Article
Cold-Weather Care for Natural Hair: The Products You Need for Winter
The only essentials your hair needs this winter.
See article
All Things Hair on Instagram