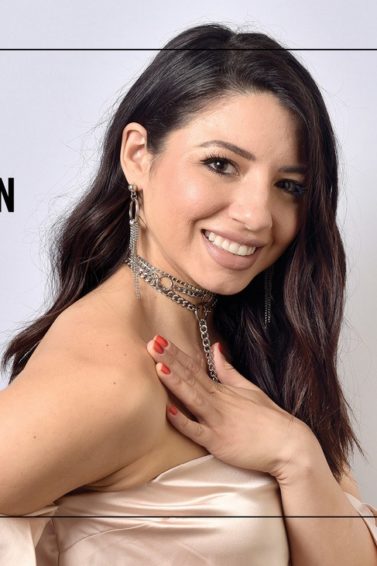 Behind the Red Carpet with Justine Marjan
She's on the speed dial of the most famous celebs in the world, not to mention on the forefront of fashion and beauty's latest trends. We chat with TRESemmé Global Stylist Justine Marjan to get the lowdown on Hollywood's most coveted looks.
Just one look through the Instagram feed of Justine Marjan is enough to spark serious red carpet envy. Not only has the top celebrity mainstay and TRESemmé Global Stylist worked with Hollywood's who's who, she's also, by effect, responsible for sparking a ton of hair trends that have trickled out to the mainstream through A-lister exposure. Case in point: that super sexy wet-look trend that went viral in an instant, as well as that sharp, pin-sleek ponytail, which both made us rekindle our love for gel and '90s supermodel music videos.
When she's not jetsetting off to her next high-profile event or setting the next social media trend, Justine also campaigns for women everywhere to own their glam and cherish every minute of work that goes into a perfect look (just see her own #HairStatement for proof!). Scroll on below for some hair insider talk with TRESemmé Global Stylist and Work It partner Justine Marjan, where we chat about everything from the latest fall trends and yes, how to get that famous wet-look hairstyle that launched a thousand selfies:
All Things Hair talks with TRESemmé Global Stylist Justine Marjan
All Things Hair: Hi Justine! Seeing as you're responsible for the hottest, trendiest celebrity looks season after season, we're curious to know about your own beauty process. What's your personal foolproof go-to look everyday for work? How is this different from your evening look?
Justine Marjan: My personal go-to look for work is sleek, shiny and healthy looking hair! I like to make sure that my hair makes the statement that I am ready to work, which is why I like something simple, polished and professional. I want to make sure my hair looks like I take care of it and that it won't get in my way or be bothersome while I'm working. For evening, I usually wear my hair the same, or add waves for a more fun and edgy hair statement.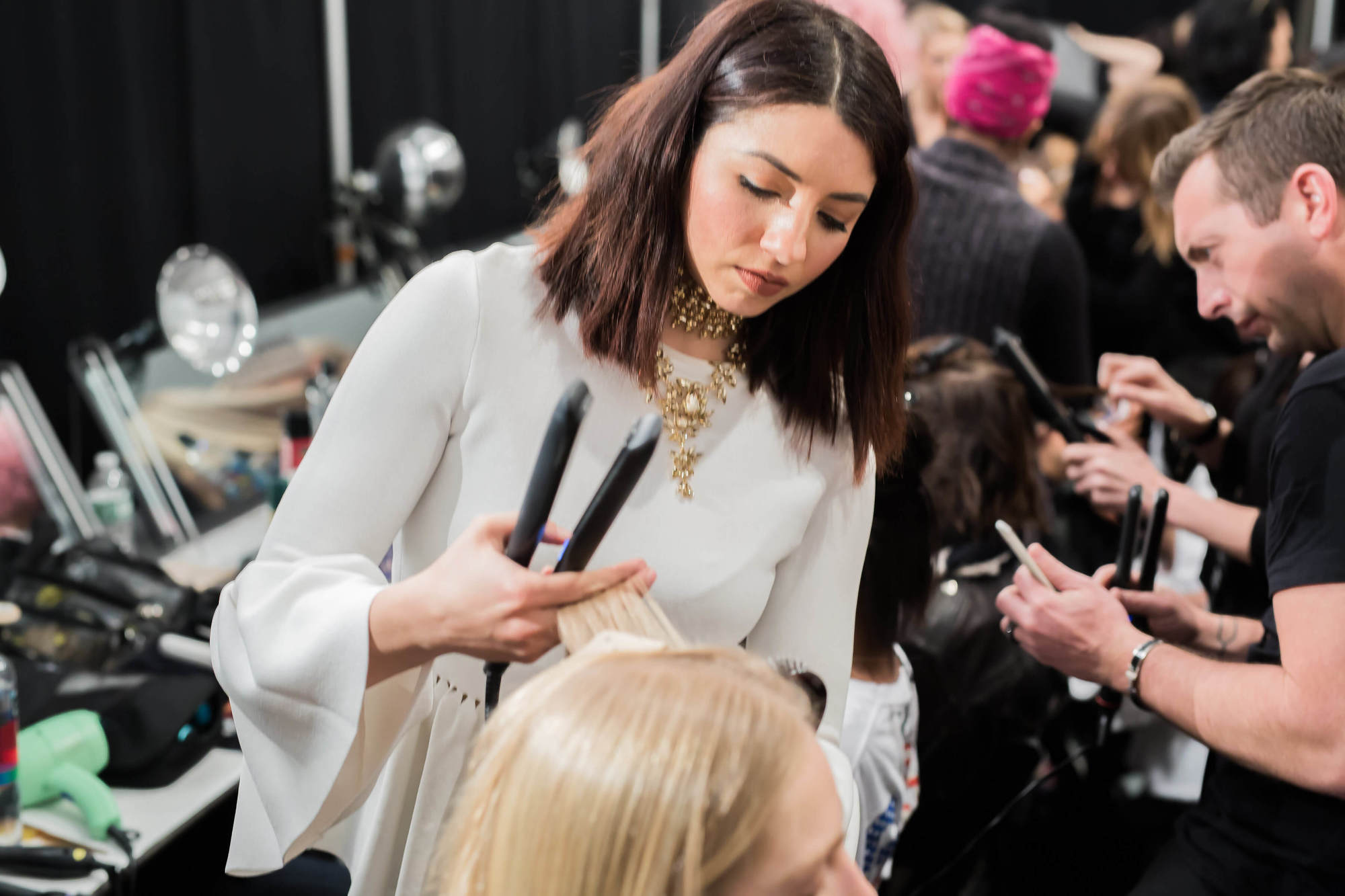 What kind of look do you recommend for women who don't have a lot of time in the mornings (or a celebrity glam squad, for that matter!), but still want to make a #HairStatement?
I love adding in a hair accessory to make a 'stand out in a crowd' statement. It instantly polishes up a look and can turn bedhead into turning heads.
What hairstyles trends are you really loving right now, either on yourself or your clients?
I love that healthy hair is back! We are seeing more polished, shiny strands, blunt cuts, clean lines and fresh-looking hair. I've been using the TRESemmé Keratin Smooth collection to keep my hair really shiny. I'm also loving fringe for fall: It's the perfect way to add something interesting to your look when you're growing out a summer bob or aren't ready to commit to a shorter length.
Speaking of bobs, we've definitely been seeing a lot of bobs on celebs lately. How can the everyday woman style a short bob and make it look really celebrity-worthy? How can we nail that Hollywood look on a budget?
Getting that 'Hollywood' look all comes down to maintenance. Make sure your ends are healthy, use great shine-enhancing products and only non-damaging hot tools. I suggest washing hair with TRESemmé Keratin Smooth Color Shampoo and Conditioner or TRESemmé Repair and Protect 7 Shampoo and Conditioner, and maintaining hair health with either the TRESemmé Keratin Smooth Color Mask or TRESemmé Repair and Protect 7 Instant Recovery Mask weekly or bi-weekly. Use the TRESemmé Repair and Protect 7 Pre-Styling Spray or TRESemmé Keratin Smooth Heat Defense Spray before heat-styling, then make sure the ends are polished by using the cool-shot button on your blow-dryer or beveling the ends under with a flat iron. Make sure you have a really great cut and color to enhance shine and make the hair look "expensive."
Your desert-island hair product is:
TRESemmé Repair and Protect 7 Pre-Styling Spray.
What are some of your favorite hair hacks that you've learned in your line of work?
Use the TRESemmé Repair and Protect 7 Instant Recovery Mask and TRESemmé TRES Two Extra Hold Hairspray to create a "wet look." Spray a toothbrush with TRESemmé Keratin Smooth Hairspray to brush down flyaways. Add clip-in extensions for instant fullness or to make hair photograph better. Fill in the partings and hairlines with eyebrow shadow to create depth in the hair or to hide partings or uneven hairlines.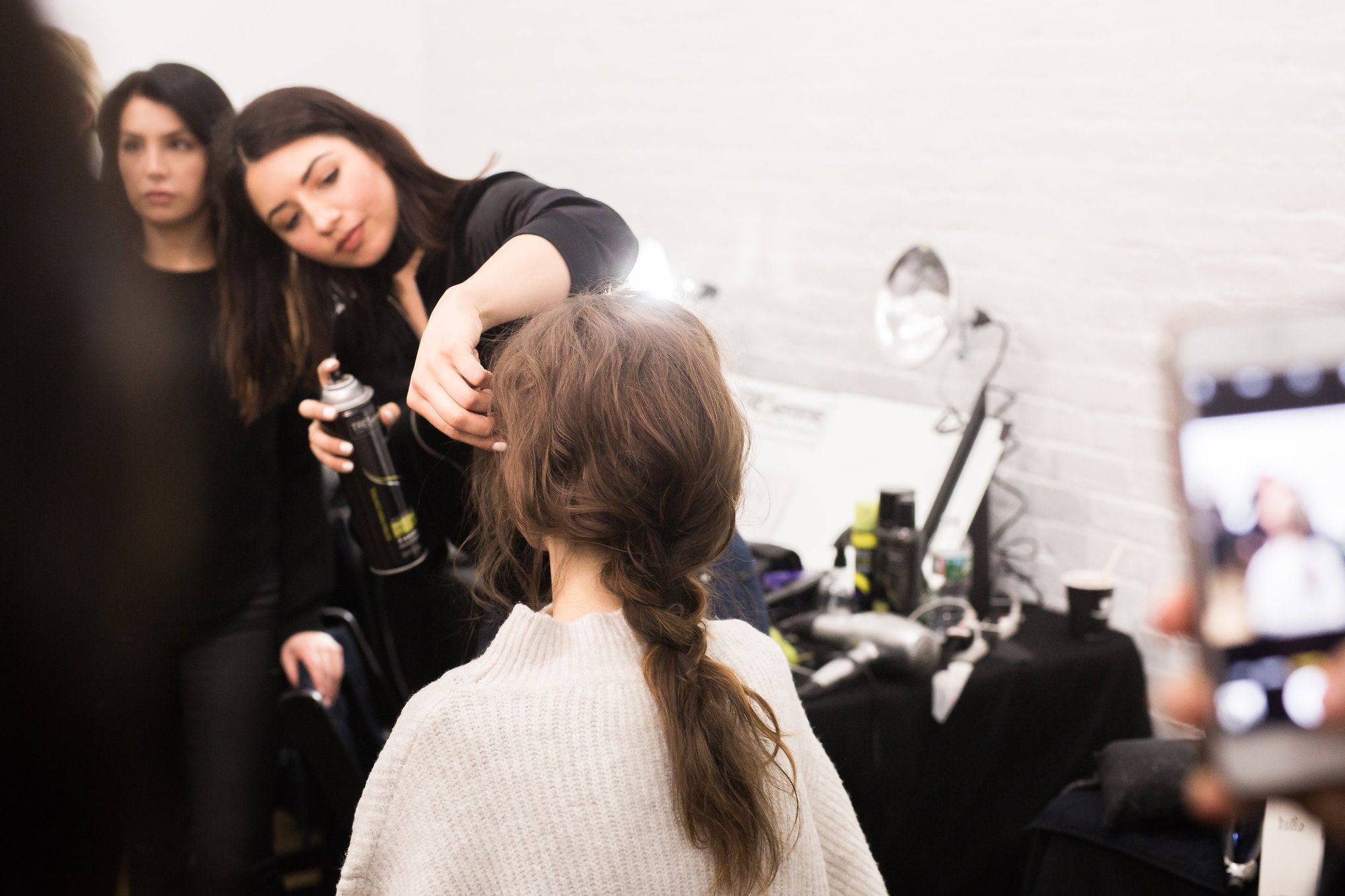 For F/W 2017 to early 2018, we should be on the lookout for this specific trend:
LOTS of decorative hair accessories!
Want more insider info? Check out our exclusive interview with Dr. Judy Ho for some awesome confidence and beauty boosters.
Prev Article
Next Article
Gallery
Hottest Temporary Hair Color for 2016
Find your best color. At least temporarily. 
See article
All Things Hair on Instagram