5 Easy Ways To Reduce Volume in Curly Hair
How to turn the volume of your curls down a notch.
For many curly-haired gals, there can be such a thing as too voluminous, and the desire to find a way to reduce volume in curly hair. There are a myriad of preferences when it comes to styling curly hair: Some like their curls big, whereas others might like when their curls are more low-key. For the latter, many women with curls find it quite challenging to reduce volume in curly hair since ringlets oftentimes do anything but lay flat. They might have their routine down to a science when it comes to volume, but minimizing volume can be a tough one!
So, how does one get her curly hair styled the way she wants it, with the desired volume? It may take a few techniques, but it can be done.
How to Reduce Volume in Curly Hair
With a few simple tricks, you'll be able to reduce the volume of your curly hair in no time.
1. Don't concentrate product at your roots.
Volume in curly hair (and all other hair types) begins at the roots. When applying a styling product to your hair, focus more on the mid-shaft and ends of your curls. Alternatively, try a gel that provides a great hold like Dove Amplified Textures Shine & Moisture Finishing Gel. To style, simply smooth gel onto damp hair and mold your curls into the shape you prefer, then let dry.
2. Blowdry or diffuse hair downward.
If you plan on using a hairdryer, consider drying hair downward. Your usual blow-drying or diffusing routine for styling your wash and go hairstyle may involve placing the ends of your curls onto the attachment, and then drying upward. This works against being able to reduce volume in curly hair as this method helps add volume. Opt for drying your hair downward instead, but make sure you also focus on drying your roots down flat—this technique will help smooth your curls down since you're drying your hair in the direction you want it to fall.
3. Use your cool setting on your blow dryer.
After washing your hair, apply a leave-in conditioner that guards against heat, like Suave Professionals Keratin Infusion Heat Defense Leave-In Conditioner, then blow-dry or diffuse your hair with medium to high heat. Once you're done drying, give your curls a blast of cool air to close the hair cuticle as this can also help prevent frizz later on. The cool setting also helps set your style, so don't forget to lock in your smoother, less voluminous style. Check out these other products that act as a keratin smoothing treatment. 
4. Skip the fluffing.
We all love to give our hair a little fluff (or a zhuzsh) at the roots after styling. Take this fluffing of your roots (which we usually do with our hands or an afro pick) out of your styling routine. Instead, smooth hair down with your hands with a serum or styling oil like Emerge Glow Off Oil Serum.
5. Use a shampoo and conditioner that moisturizes.
Frizz can be another reason why you're probably having a hard time taming volume. If you're one to skip styling products such as gels and hair wax after a hair wash, consider changing your shampoo and conditioner. Opt for a wash and care system that helps control frizz and fights against humidity like SheaMoisture Papaya & Neroli All Day Frizz Control Shampoo and Conditioner.
Try any of these top tips to reduce volume in curly for a new kind of style. These tips are perfect for calming your curls for a smoother, less voluminous look. Happy styling!
Prev Article
Next Article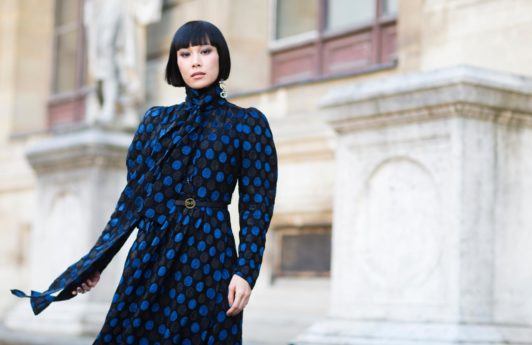 Gallery
Cutting Edge: Confident Short Hairstyles for Women
No-nonsense looks for all you women on top.
See article
All Things Hair on Instagram