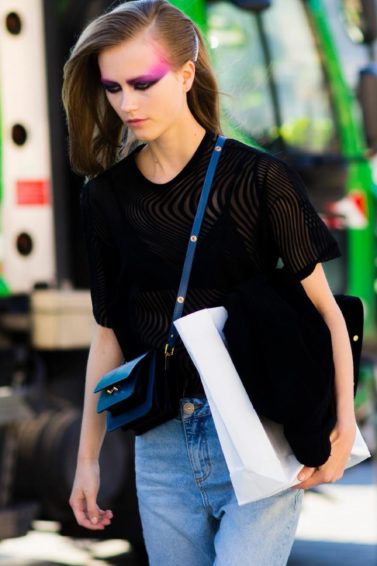 This is Why Extra Hold Hairspray Is Still Relevant
And it's bringing sexy back, in a major way.
There are hairspray people, and there are non-hairspray people. My mom was the former and I was the latter. Being privileged enough to be born during the height of the Eighties where everything excessive was the norm, I had backstage access as to how this product practically cemented, pun not intended, all her looks. Seeing my mother go through can after can of extra hold hairspray for years was the baseline of my formative years. So much so that I actually felt a void when things predictably dialed down a few years later. And as my mom switched out to mousse I knew it would be a while till I saw those familiar turquoise canisters again.
I sustained a love affair with all things straight and blown-out as I went through my teen and college years in the Early Noughts. Salt spray was at its first generation stages, and dip-dyeing your ends meant wrapping hair in actual juice mix. In short, everything was awesomely unrefined and innocent. There was no room whatsoever for big hair or any sort of feminine exaggeration that extra hold hairspray provided.
Extra Hold Hairspray: Why We Still Need It
It's worked hard to beat its bad rap past the '80s; carbon emissions, plus that all-too-maligned overdone look have definitely paved an uphill road. But extra hold hairspray, more than being repackaged to fit modern requirements, has maintained certain integrity. It's remained a staple in the kits of insiders everywhere.
Versatility—and tons of control
In an unpredictable world, extra hold hairspray is a godsend. Having it on the ready is like having weather in the palm of your hand. Your ~lewk~ is staying put whether in hell or high water, and that's that. Location wedding? Not a prob. Sudden drizzle? Bring it on.
Not to mean it's a stick in the mud either. Lots of recent formulas feature a touchable finish, with uncompromised hold. This crucial upgrade in formulation opened up a whole new avenue for extra hold hairspray. This makes it the go-to for women who, more than a super-shellacked look, just wanted a dependable product that kept their hairstyles intact as they went about their day. It suddenly became appealing again to those snobbishly in the Non-Hairspray camp like me, who eagerly embraced the way this more natural finish fit into my stable of loose, tousled looks.
A fashionable solution
There's a reason backstage experts and veteran stylists rely on extra hold hairspray during high-stress situations like runway shows—it's consistent, and gets the job done quickly. The latest formulas also brush out fairly consistently with no flaking, removing the need for a wash and giving it more on-the-go potential.
So how use it without going overboard? A tried-and-tested tip: First, get your head out of the status quo, in case you're still having major Eighties flashbacks. Then get down to it: Hold your arms around 12 inches away from your head, similar to a capital letter L, and spray in an all-over pattern to avoid wet spots (P.S. Sorry for laughing at your methods, mom!). We like the non-sticky hold of TRESemmé TRES Two Extra Hold Hairspray, which works equally well as a final coating and for precision touchups. For the latter, some experts like to spritz the product on the teeth of a fine-toothed comb and then use this to refine edges or to lay down flyaways. And the great thing? Unlike the unforgiving formulas of yore, these days mistakes are a part of the process, and there's nothing a good brush-out can't fix.
Prev Article
Next Article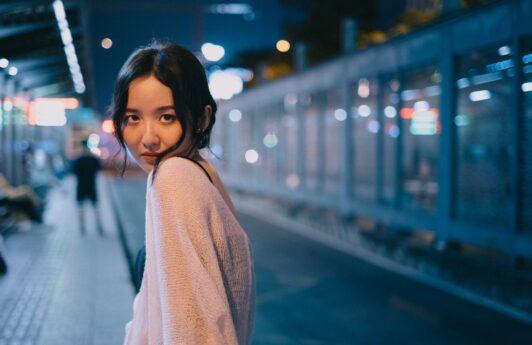 Article
The 5 Best Hairsprays for Fine Hair of 2022
Shopping for hairspray for fine hair has just been made easier.
See article
All Things Hair on Instagram