7 Things to Know About Washing Hair After Coloring
Keep that color as vibrant as day one with these washing tips.
Is there a better feeling than walking out of the salon with a freshly dyed 'do? We think not. Whether you've opted to lighten, brighten, or darken your hair, newly-colored hair always puts us in a good mood. But what about washing hair after coloring it? Many often wonder: "can you dye freshly washed hair?" Or, "how long should I wait to wash my hair after coloring?" No one wants to ruin their fresh color because they are too eager to wash their hair.
Can you Dye Freshly Washed Hair: Handy Tips for Color After-Care
Ultimately, the goal when looking after dyed hair is to keep your color looking as fresh as possible. Francesca Rapolla, an expert from the Research and Development team at Unilever, weighs in on the topic. "The best way to do this is by using special products formulated for your specific hair color and needs," she recommends.
1. How long should you wait to wash your hair after coloring it?
Your hair will usually be washed as part of the dyeing process, so if possible, don't re-wash it as soon as you get home. However, if you do have to jump in the shower ASAP, it won't make an impact on the vibrancy of your color.
So it really doesn't matter when we wash our hair after dyeing it? "There is no specific time you should wait to wash your hair after getting it colored," confirms Francesca.
2. How often should you wash colored hair?
If this is the first time you've dyed your locks, you might need to adjust your weekly washing routine. This is to make sure you're not over-washing your hair. Hair that's dyed with a lot of pigment can look more faded the more you wash it. If possible, try to only wash it every other day at most, or, ideally, every 2 to 3 days.
Use a duo like TRESemmé Color Revitalize Shampoo and Conditioner to maintain your vibrant color.
3. Should you wash your hair before coloring?
If you're bleaching your roots, the answer is no. The natural oils in your hair can actually protect the scalp during the dyeing process. You should always follow the set instructions of whatever particular dye you are using.
Keep in mind that natural hair tends to be drier than other types, so if you have dyed your natural hair, it may be best to only wash it once a week. Fine hair, on the other hand, may need to be washed up every other day. This is due to the natural build-up of sebum and oils in the hair that coats the strands easier and can also more easily weigh hair down and make it appear flat.
4. What product to use before coloring hair?
Step away from your regular shampoo – a specialist shampoo for colored hair is required. Colored hair needs to be washed with formulas that are up for the task. During the dyeing process, the hair is damaged, and the cuticle (the surface of the hair) can be chipped, making it appear rough or dull. The natural protective barrier of the hair is damaged during this process; it allows hair color to leach out, fading with time. Ultimately leaving you with less vibrant locks.
What to Look for in a Product
Certain products are designed to visibly repair the surface of the hair. Recreating the protective barrier that has been broken down during the dyeing process, making hair smooth and shiny. This is a huge bonus if you're rocking a spicy red, warm burgundy, or any highly-pigmented hue that you want to keep as bright as possible! Whether you've opted for a subtle balayage or a bold, bleached look, pick products that are tailored to your tone.
5. Do hot showers make your hair color less vibrant?
Yes, they can. Hot water opens up the hair cuticle, possibly making more color leach out. In contrast, cold water tends to 'seal' the cuticle. Be aware that the more time you rinse colored hair under hot water, the more it can lose its vibrancy. Therefore, giving the hair a quick blast of cold water or placing a shower cap over your hair after it's been washed are two much easier (and less chilly) ways to protect colored hair.
6. Add a moisturizing mask to the mix
As coloring is a chemical process, it can leave your hair looking and feeling a little dry. Also, this can affect the overall vibrancy as moisturized hair will reflect light better, giving you a high-shine finish.
We love Emerge Back to Life Hair Mask because it uses moisturizing ingredients like almond milk to revitalize hair.
7. How do you last in-between washes after coloring?
While dry shampoo shouldn't replace any steps in your usual washing schedule, it can leave your hair feeling fresher without water.
Besides adding volume and texture, dry shampoo will allow you to extend the time between washes. Use a spritz of Suave Professionals Keratin Infusion Color Care Dry Shampoo to gain an extra day between washes and that "dreaded" hot water.
Now that you're armed with all the knowledge you need to care for your color-treated hair, it's time to hit the salon!
Prev Article
Next Article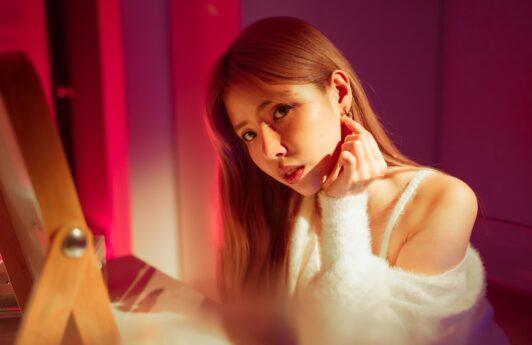 Article
How to Care For Freshly Dyed Hair
Because the real challenge begins after the salon.
See article
All Things Hair on Instagram