How to Create a Plant-Based Hair Care Routine
Your hair is an extension of you, so don't you think it deserves quality care too? Treating your hair to a plant-based routine is a great way to expose your strands to ingredients that can truly help your hair thrive. Have hair loss? Excessive shedding? An itchy scalp? Chances are, there's a herb that can help.
A plant-based hair care routine may be different than what you're used to. It involves ingredients that come from the Earth to treat your hair's woes. This could include using products with ingredients like aloe vera, shea butter, and avocado oil. 
Plant-Based Hair Care: What You Need To Know
Now, you may be thinking – "My hair products already have ingredients like these." While this may be true, you'll need to do a little investigating to find out. To find out if your hair products really contain the good stuff, take a look at the label on the back of the bottle or jar. Ingredients are listed in order of concentration or weight. This means that the first five ingredients are the ones you want to keep an eye on. 
For example, say you've decided to start a plant-based hair care routine and you're on the hunt for "cleaner" beauty products. You're looking for a product specifically with avocado oil because you've done your homework and heard it has amazing benefits for your hair. As you're standing in the hair care aisle at the store, you're reading the label of a product and find that it has 25 total ingredients.
You continue to read the label as see that the product does have avocado oil in it, but it's listed near the very bottom of the list. Should you buy it, or leave it on the shelf?
If a plant-based hair care routine is your goal, we'd say you should leave this one on the shelf. Why? Though avocado oil is listed as an ingredient, it is nearly the last one listed. This means this product has a very small amount of the ingredient you're looking for. You'll want to make sure your key ingredient is listed near the top of the list.
Also, with plant-based hair care routines, you'll want to look for products with fewer but more quality ingredients. The shorter the ingredient list, the better. This makes it less likely that your hair product has too many chemical-based ingredients.
One product line you can turn to is the Love Beauty and Planet Coconut Water & Mimosa Flower Shampoo and Conditioner. The shampoo is made of 93 percent naturally derived ingredients, as well as being free from parabens and silicones (plus the bottle is made from 100 percent recycled plastic!)
Creating Your Own Plant-Based Routine
These days there are only a handful of haircare brands I trust and use. My alternative to shopping for beauty products at the store is making them at home. I love using plant-based ingredients to make my own hair conditioners, shampoos and more. It's the main reason why I created Make It Classy DIY Beauty Box.
One of my favorite do-it-yourself recipes is an Avocado-Honey Hair Conditioner. Avocados contain a ton of good fat and vitamins your hair needs to thrive. Honey is a humectant and can help your hair retain moisture while addressing any scalp issues you may have due to its antibacterial properties. This recipe also contains a pinch of moringa, which is full of omega-3 fatty acids, antioxidants, folate, and fiber. Everything you need to grow healthy hair.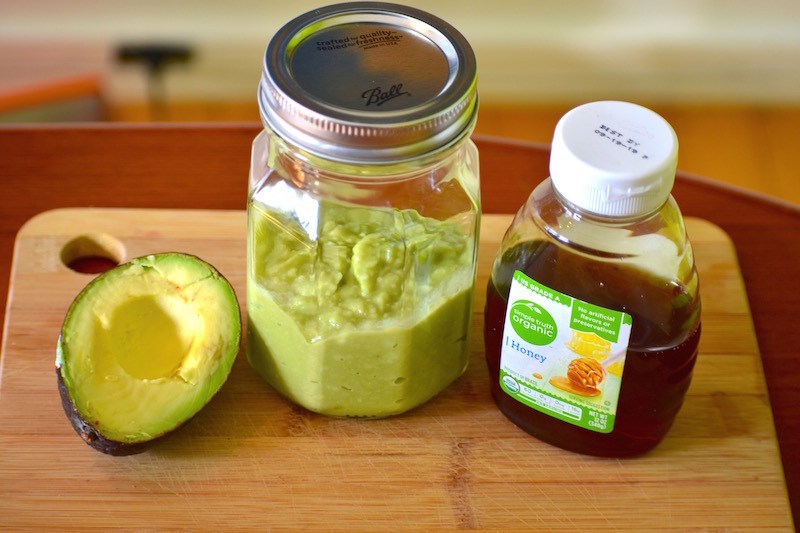 Here's how I make this do-it-yourself conditioner at home
Ingredients:
1 ripe avocado

2 tablespoons of honey

½ cup water and one pinch of moringa powder
Method:
Place all of the above ingredients into a blender and combine until smooth. From there I pour the mixture into a jar.
Soon after cleansing my hair with shampoo, I apply the Avocado-Honey Hair Conditioner by hand in sections to my hair.
I cover it with a plastic cap and let it sit for 15-20 minutes before washing out with cool water.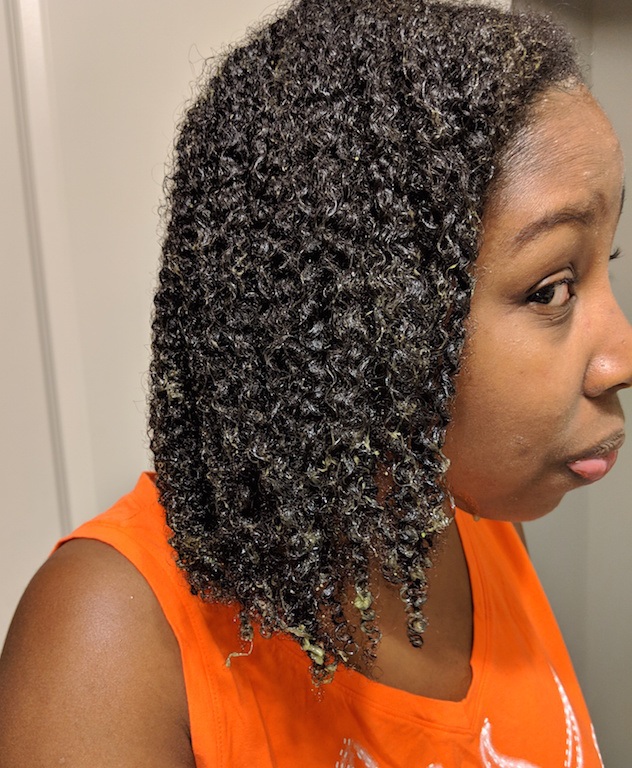 The conditioner always leaves my hair super moisturized and shiny. It's just one beauty recipe that shows the power of plants. 
Loved this and now want to know more about creating your own products? Then we have just the thing…
Prev Article
Next Article
Article
Editor's Picks: The Best Deep Conditioner for Natural Hair
Happy curls are the prettiest curls.
See article
All Things Hair on Instagram