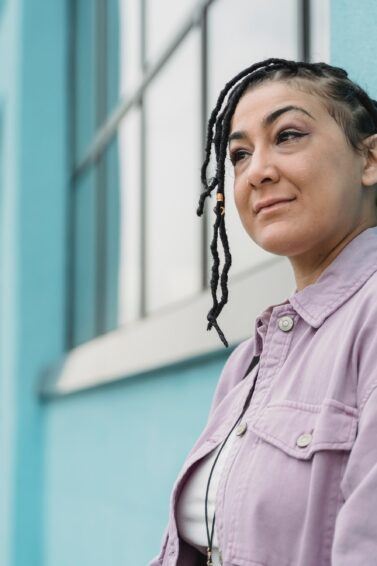 Hair Care Over 50s: How to Take Care of Aging Hair and Enjoy It
Learn How to Evolve With Your Hair
As we get older, every part of us changes, all the way up to our hair. Therefore, it is important for your hair care routine to progress with you. If you're part of the golden and glamorous over 50's club, your hair care over 50s will set the precedent for the health of your hair as you move into your 60s. Here are five major yet non-time-consuming ways to elevate your hair care for a 50 plus. 
Hair Care Over 50s: How to Grow With & Embrace The Changes 
1. Wash Hair Less Frequently 
Shampooing too much after 50 can cause your hair to become too dry and brittle over time. This in turn, directly leads to breakage over time as well.  As opposed to washing your hair multiple times a week, tone it down to once a week. If you have afro hair, consider washing with a week and a half gaps in between. 
Additionally, try TRESemmé's Anti-Breakage Shampoo to provide your hair with the special care it may need while shampooing. 
2. Invest in Hair Growth Products for Hair Care Over 50s if Needed or Desired. 
If you find that your hair is thinning past your 50s, you are not alone! According to a study done by NYU Langone Health, 52.2 percent of women experience hair loss in some way, shape, or form once they're over 50s. A good way to help combat hair loss early is one is to use a nourishing oil such as Suave Professionals Castor Oil & Mango Butter for Natural Hair and Scalp Oil. The earlier you use the product the better your results will be over time. 
3. Take Vitamins to Enhance Hair Care Over 50s 
Taking a mixture of vitamins not only helps to enhance several facets of your health over time, but, it also helps to prevent hair loss. Vitamins such as biotin, iron, vitamin c, vitamin d, and zinc are all vitamins that can help prevent hair loss over time. Although these vitamins can be found over the counter, always, consult with your healthcare providers before deciding what vitamins are best to add to your regimen for your body type and needs. 
4. Keep Hair Hydrated + Polished 
One of the best ways to keep your hair nourished when practicing hair care over 50s is to keep your hair hydrated. A treatment such as SheaMoisture Head-To-Toe Nourishing Hydration 100% Extra Virgin Coconut Oil can go a long way in helping you do so. Additionally, if you feel as though your hair could use some extra bounce or shine, use TRESemmé Pro Collection Beauty-Full Strength Leave-In Treatment to help shine your hair while strengthening it. 
5. Don't stress, Embrace the Changes in Hair Care Over 50s   
The ultimate best way to deal with hair care over 50s is to learn to embrace and appreciate the changes as you go through them. Getting older is normal and there is so much beauty in change! Once you learn to embrace the changes that come with this, you ultimately will grow and flourish with these changes. 
What have been your go-to techniques for hair care over 50s? We would love to hear your insights! Share them with us @AllThingsHairUS. Also for more hair tips and advice, be sure to subscribe to our newsletter below! 
Prev Article
Next Article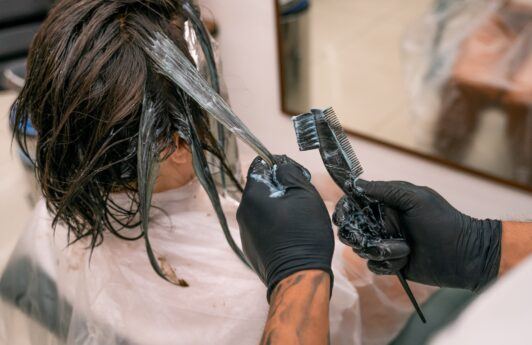 Article
11 Best Shampoos for Bleached Hair in 2022
The first step to giving color-processed hair some serious TLC.
See article
All Things Hair on Instagram