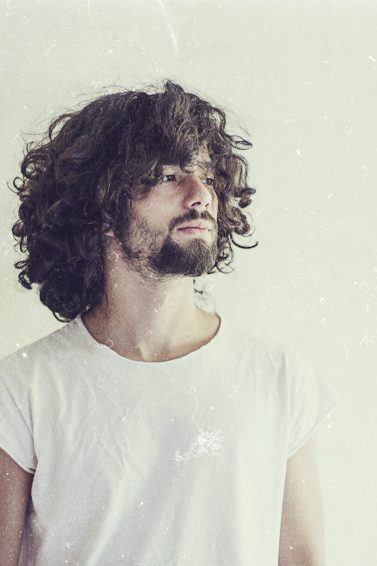 How To Get Curly Hair For Men in 5 Easy Steps
Looking for curly locks? We've got you covered.
According to the international catwalks and stylish trendsetters all over the globe, curls are officially back in fashion. This is good news for you gents with natural curls and coils. But for those without, it's probably left you wondering how to get curly hair for men, right?
Now, even if you've only rocked dead-straight locks your entire life, you can achieve this season's hottest curly 'dos, too! Just follow the steps below to help get those textures going.
How to Get Curly Hair for Men with These Simple Steps
Looking to give naturally curly or wavy textures a boost or add body and texture to straight hair? Follow our straightforward steps you'll need to blow dry your hair curly. We've also included extra tips and products you'll need.
So, ready to learn how to get curly hair for men? Let's get started!
1. Wash Your Hair.
You'll achieve the best results on damp hair, so begin by washing your hair with your usual shampoo. Roughly towel dry until it's no longer dripping wet.
2. Apply a Heat Protect Spray.
As this style uses heat, safeguard your hair by applying a heat protect spray, such as the TRESemmé Heat Defence Spray.
This product is particularly great to use pre-styling, as it also helps to give the hair a healthy shine – always a plus!
3. Apply a Sea Salt Spray.
Sea salt spray is key to creating texture and movement in your hair, so the next step is to spritz the Toni&Guy Sea Salt Texturising Spray into your mane.
Lift up your hair from the root as you go, to make sure it's evenly distributed throughout all of your layers.
4. Blow Dry Your Hair.
Once your strands are prepped and ready to go, use a good quality hair dryer to dry your hair.
As you dry, use your fingers to scrunch your strands. This will work the sea salt spray into your hair and help to create the wavy effect you want.
5. Final Look.
Finally, once your hair is completely dry, use your fingers to perfect your 'do and shape it into your desired style.
5 Different Types of Curls for Men You Can Try
Curly hair for men comes in a lot of different forms, ranging from tight, springy curls to more relaxed, surfer-style waves. There are different methods depending on which look you're setting out to achieve – check out some of the most popular options below.
Soft-Body Curls
For casual, natural-looking results, think about boosting your hair's body by incorporating curls that have a soft definition, but are not quite ringlets. This is ideal if you're looking for a quick hairstyle change-up, yet don't want a dramatic transformation.
To do this, simply towel-dry your hair until it's slightly damp then liberally apply a sea salt spray. If your hair is long enough, you can twist it into small sections and combine it into a larger bun, fastening it with an elastic band to keep it in place.
Leave it in overnight (or until your hair is completely dry), then undo to reveal soft, natural-looking curls.
It's worth noting that this works better if you have medium to long-length hair that already has a hint of waviness to it. If you have straight hair, either use a straightener or curling wand to help create the curls, before gently teasing them out with your fingers to achieve the desired effect.
Surfer Waves
For a more pared-down, laid-back look, try using a texturising paste to give you that natural-looking, smooth finish. This also works great when styling short or medium-length hair.
All you need to do is rub a pound coin-sized amount of product through damp hair, and, using your fingers, twist small sections of hair to create a wavy effect. Leave to dry naturally for best results.
Controlled Curls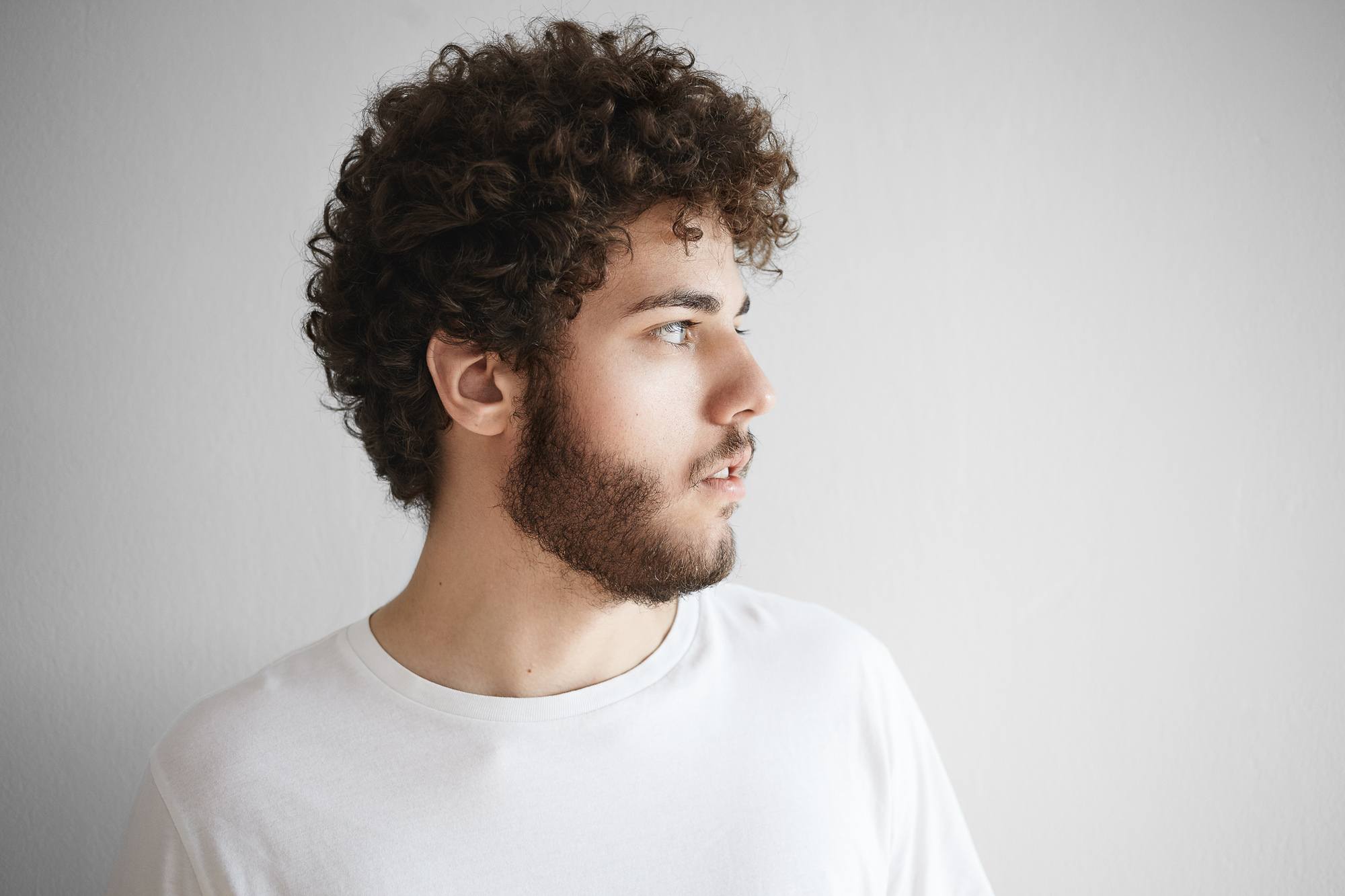 If you're looking to create texture and add volume to a short cut, a straightener is absolutely essential, especially if you have naturally limp locks.
Use it to twist your hair in different directions when it's dry and work a wax through with your fingers. This will enhance the textures you've created and give a more defined finish.
No-Heat Curls
If you have long hair and want to add some volume, body and sexy curls to it, why not try a no-heat style?
After you've washed your hair, rough dry it with a hairdryer until it's only slightly damp. Brush through to remove any knots and tangles, before dividing it into 2 or 3 sections. Braid each section into basic 3-strand plaits and secure with a small elastic band at the bottom. Leave these in overnight.
In the morning, undo the braids to reveal natural-looking curls. To enhance the texture and hold the effect for longer, spritz some hairspray and your style will last all day.
The Man Perm
Products can only get you so far, so if you're after a more permanent fix, it's worth considering a perm. A perm is a process through which chemicals break and then restructure your hair's natural bonds.
They can be reformed into your desired shape, be it super tight ringlets or more undone, loose waves – whatever look you want. The effects can last from a few months up to a year, depending on how well you take care of your hair, so it's definitely worth the investment.
3 Best Products to Get Curls for Men
Check out our pick of the best hair products for curly hair for men to help you create your ideal style.
TRESemmé Heat Defence Spray
With built-in heat protection and flyaway-fighting benefits, your hair stays protected with the TRESemmé Heat Defence Spray.
Ideal for creating that dishevelled-but-cool bedhead look, the Toni&Guy Sea Salt Texturising Spray encourages natural waves and adds serious texture.
With a flexible hold, the Toni&Guy Tousled Texture Hairspray will keep your curls in place with no crunch or flaking.
Prev Article
Next Article
Gallery
5 Ways to Wear a Man Bun in 2020
Because there is never one way to wear a man bun haircut.
See article
Attempt to assign property "alt" on null