1940s Hairstyles: A Look Into the Fascinating World of Vintage Hair
Can you recreate them? Yes, you can!
Very few decades are as iconic as the 1940s when it comes to hairdressing, as 1940s hairstyles are particularly unique. The era's current political climate directly influenced everything, particularly World War II. The 1940s hairstyles we see now were propagated from a direct need: Certain products were in limited supply, thus making it crucial for women to improvise at home.
The silver screen offered an exciting, inspiring escape from the everyday drudgeries of that war-laden time. Much like today, people took major cues from celebrities in terms of setting the trend in 1940s hairstyles. A famous movie actress renowned for her long, luxurious blonde waves was allegedly asked to cut her hair to inspire her working-class female fans to wear shorter and safer lengths for the factories.
Retro 1940s Hairstyles
Some of the most popular 1940s hairstyles were borne from these lifestyle realities. Read on to see which of these you recognize vintage stars or even the new wave of fans of retro 1940s hairstyles on Instagram:
1. Pin Curls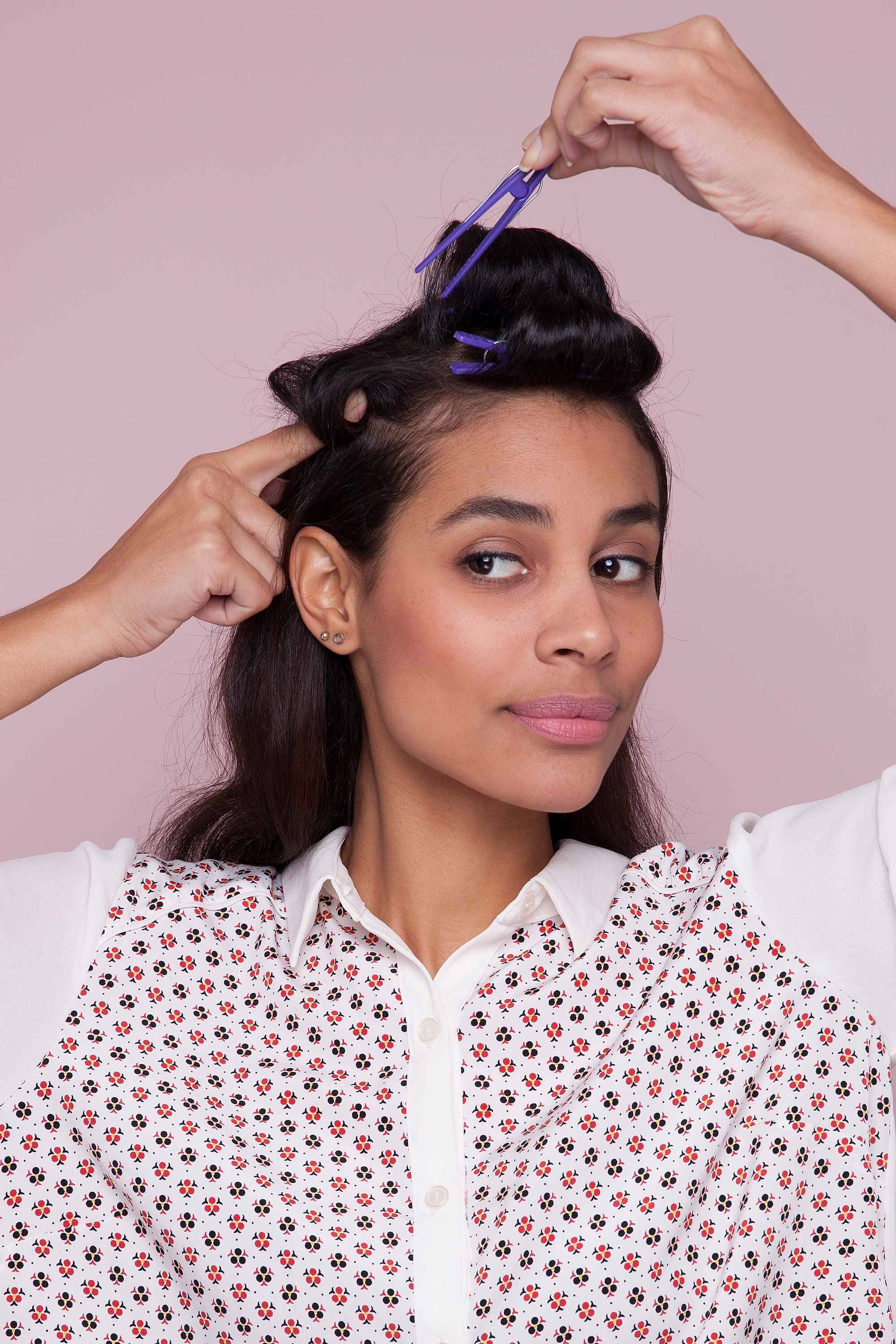 Considered one of the most fashionable 1940s hairstyles, the pin curl was the basis for almost all other more complicated styles thereafter.
The look of pin curls consisted of sectioning hair and twisting each into a little curl, pinning them to your head. The middle part has a more retro vibe. After the whole head was finished, it was customary to cover your hair with a turban or scarf while at work or in bed to set the style. Modern-day girls can use TRESemmé Flawless Curls Extra Hold Mousse to give their curls even more definition.
2. Regular Rolls
Rolls were the hallmark hairdo of the 1940s, a favorite way for women to spruce up their curls in as glamorous a way as possible. Using a head of set pin curls to start, they would position rolls on the crown of their head or at the sides. It was a feminine way for them to keep their hair away from their faces for practical, work-related reasons.
3. Victory Rolls
Nicknamed after the corkscrews pilots would take after shooting down an enemy airplane, victory rolls consisted of curling the bottoms of hair upward, much like creating a 1960s flip and having both parts at the hairline curled toward each other. Women would use old stockings as headbands and hair rollers to achieve this ultra-femme look. This style, like most 1940s hairstyles, kept women's hair away from their shoulders and faces while at work.
4. Pageboy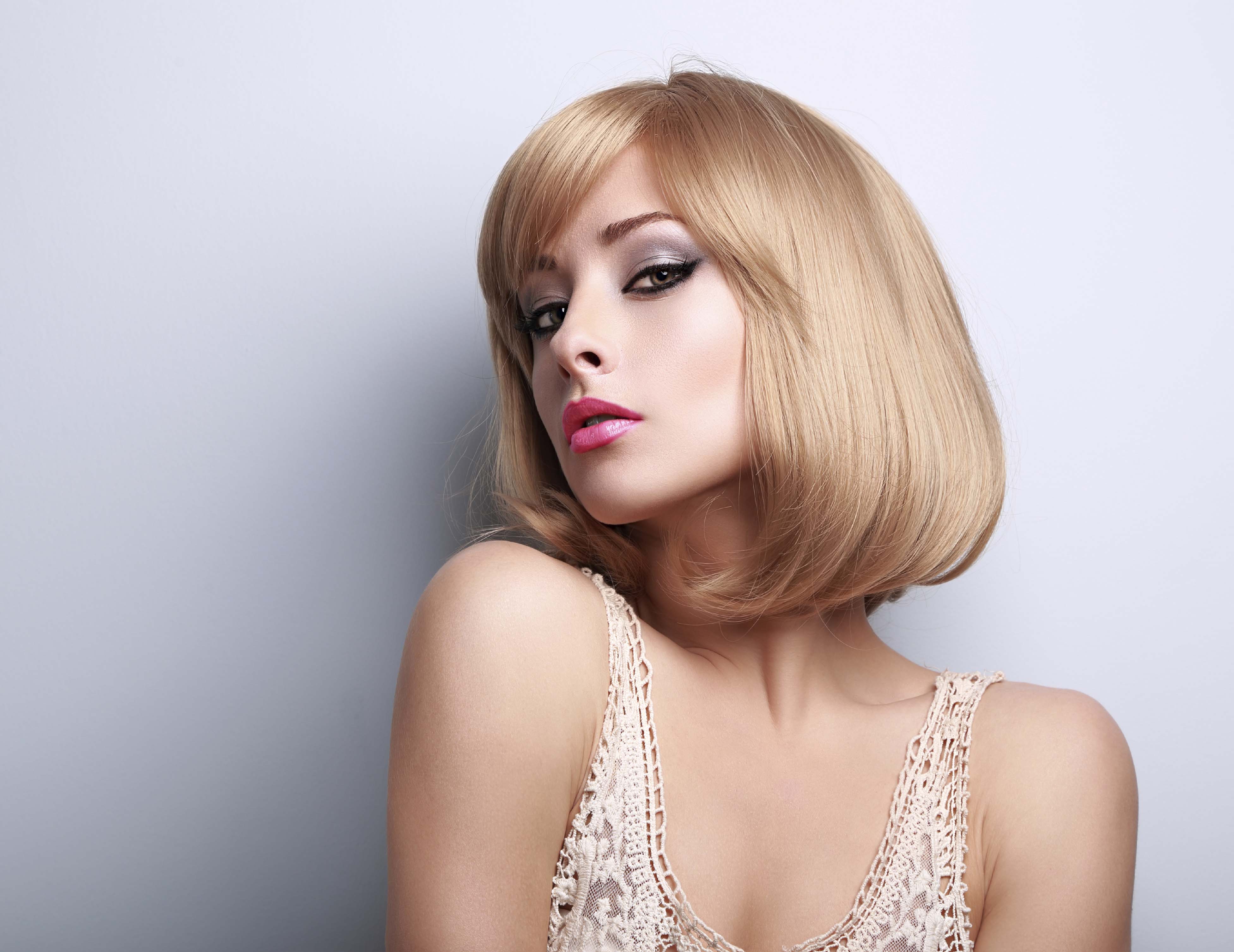 The opposite of a victory roll, a pageboy was when hair was uniformly short and curled under. Film stars would style their silken locks with a long version of a pageboy and a side part. This left their features open for some well-arched brows and dark lipstick.
5. Sideswept Pin Curls
Pin curls are debatably one of the most versatile of the top 1940s hairstyles. They can be worn in a number of ways for a range of occasions. Section your hair off into a deep side part and pull all of your pin curls over one shoulder.
6. Victory Roll Updo
Chaos ensued when all the men were called off to the frontlines, and when the soldiers eventually came home on leave, everyone made time to celebrate: There were parties, dancing, and celebrations long into the night. A victory roll updo is an ideal style for the dance floor: When held in place with a combination of bobby pins and setting spray, it stays put through all the dips and twirls. We suggest Dove Style + Care Extra Hold Hair Spray!
7. Evening-Ready
In the name of doing just about anything to boost morale, parties and celebrations weren't completely out of the question. And with many couples choosing to tie the knot before the groom was sent off to war, there were countless opportunities to attend weddings. This evening-ready pinned curl updo is the ideal 1940s hairstyle for a wedding guest or even for the bride herself.
8. Voluminous Bob
Creating this style is as simple as combing through your pin curls with your fingers, then using a comb to tease the roots. This 1940s hairstyle is all about body and flair and adding some volume to an otherwise simple style. Add some extra texture with a few spritzes of Suave Dry Texture Finishing Spray.
9. The 1940s Bride
Whether she was planning a last-minute wedding before sending her soon-to-be husband off to war or taking months to plan the perfect party, the 1940s bride loved a subtle curl. This low updo was chic, timeless, and tasteful.
10. Combed-Through Curls
When in doubt, a head full of combed-through curls was an on-trend and wearable way to style your hair. Taking care to start the curl up by your hairline and to carefully brush through before setting the style with hairspray will help you create the perfect 1940s hairstyle.
From classic victory rolls to timeless pin curls, there are many ways you can incorporate 1940s hairstyles into your looks today for a modern approach to styles we all know and love.
Prev Article
Next Article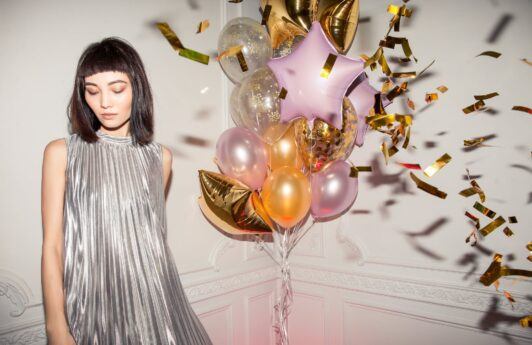 Article
A Modern Take on 1920s Hairstyles for Short Hair
These '20s hairstyles will totes give you vintage fever.
See article
All Things Hair on Instagram