The New Guard: Hair Oil for Each Hair Type
Let's redefine the big O: These hair oils are the latest and trendiest frontier in moisturization.
Hair oil: two words that until recently, when spoken in the same breath, have gotten mixed reviews. In the past, at-home hot oil treatments were pegged as the last frontier to hair care—like jumper cables for nearly hopeless tresses.
Cut to 2016, and oils are as commonplace as hair conditioner and are now as solid a mainstay of a hair care routine as serum. Botanical hair oils have been popping up both as part of ingredient lists everywhere and hero products on their own, and many have credited their multi-tasking benefits for this rise in popularity. No longer a counterintuitive process, applying oil to hair is apparently one of the best things you can do with your mane, damaged or not.
Said to be equal parts nourishing and detangling, with serum-like benefits such as split-end therapy and shine, hair oil is definitely having its moment. And with different kinds of hair oil now being tailored towards various hair types and needs, it doesn't look like this trend is dying out anytime soon. Read on to learn more about the different types of hair oils and which ones can work for you:
Slick Tricks: Which Hair Oil You Should Use
The Diplomat: Coconut Oil
Best for: all hair types
Ah, the OG on the block. Rich in antioxidants, it also is said to have anti-fungal and antibacterial properties, as well as to help promote hair growth and keep the scalp healthy. And that's just the surface; appearance-wise, its vitamins and minerals help strengthen hair, replenish moisture levels in strands and help protect from breakage. There's got to be a reason this has been everyone's fave overachiever for years, as it's also been said that its benefits go beyond just the cosmetic.
Ed's pick: Suave Professionals Coconut Oil Infusion Damage Repair Oil Treatment
The Supersaver: Macadamia Oil
Best for: very dry and damaged, overprocessed hair
Another crowd-pleaser, macadamia oil is extracted from the macadamia nut (sorry, eating a box of those Hawaiian macadamia chocolates isn't the same thing). It's a rich hair oil chock-full of crazy-good benefits such as vitamins, minerals, omega fatty acids and other monounsaturated (good) fats that are said to also remove frizz and help make hair shinier and more manageable. Try using it as a weekly treatment or as needed when hair is in need of a major pick-me-up.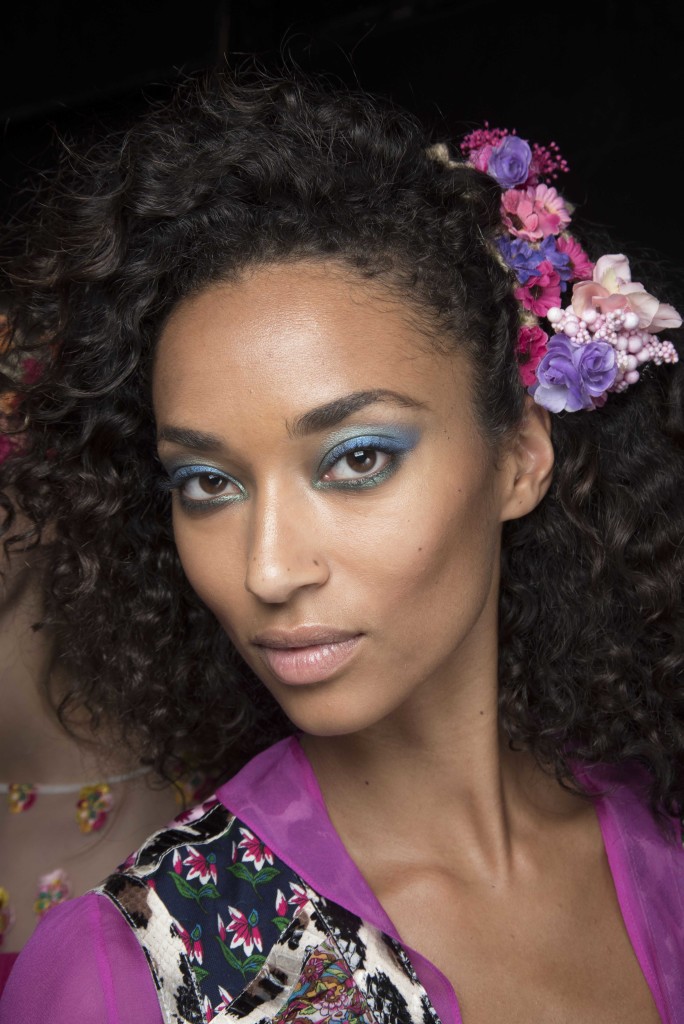 The Firestarter: Argan Oil
Best for: Dry, frizzy, thin hair
The one that started the hair oil renaissance, Argan oil comes from seeds of the Argan tree found in Morocco. It has been called everything from "miracle oil" to "liquid gold," perhaps from its ability to resuscitate even the driest, frizziest of strands. Its exceptional conditioning and hair-invigorating (read: anti-aging!) properties don't come at a thick, off-putting texture either. This is what's said makes it a good gateway drug into the world of hair oils. Also, that yummy nutty scent is really divine.
The Outdoorsman: Marula Oil
Best for: Colored hair, processed hair
Reported to have 60 percent even more antioxidants than Argan oil is marula oil, an oil harvested from marula tree nuts in South Africa. Used as a luscious body moisturizer for years in its native country, it's also loaded with monounsaturated fats that nourish the strand and, surprising for an oil, shields from heat aggressors like UV and heating tools, making it a spot-on mechanical styling aid. It also absorbs quickly and promotes a sleek, healthy-looking mane that's free of frizz.
The Sweetheart: Almond Oil
Best for: Irritated scalps, breakage-prone hair
Equally beloved for its scent and its mega-emollient properties, almond oil is one of the lighter-feeling oils that also packs a major essential fatty acid and antioxidant punch. Magnesium, protein, vitamins and minerals make it the oil to coat brittle strands with, as it's purported to promote hair health, strength, shine and hair growth. It is also said to reduce inflammation and irritation on the scalp and is even said to be a remedy for dandruff.
Which hair oil are you excited to try?
Prev Article
Next Article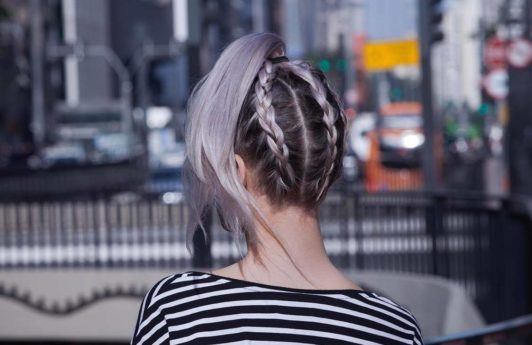 Gallery
8 Under Braid Hairstyles to Sass Up Your Week
Braids are an easy way to switch up your look. In fact, there are dozens of types of braids to try. Have you tried under braid hairstyles? Once you master under braid styles with our tutorial, you can create one or two under braids, and can even tailor your look for daytime or for a […]
See article
All Things Hair on Instagram